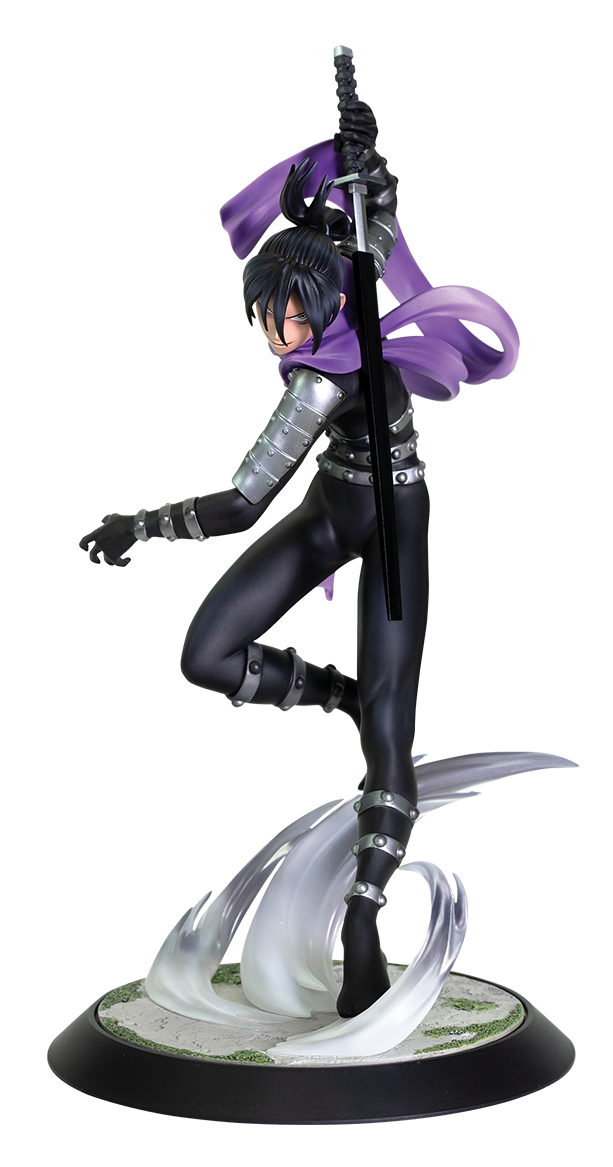 Speed-o'-sound Sonic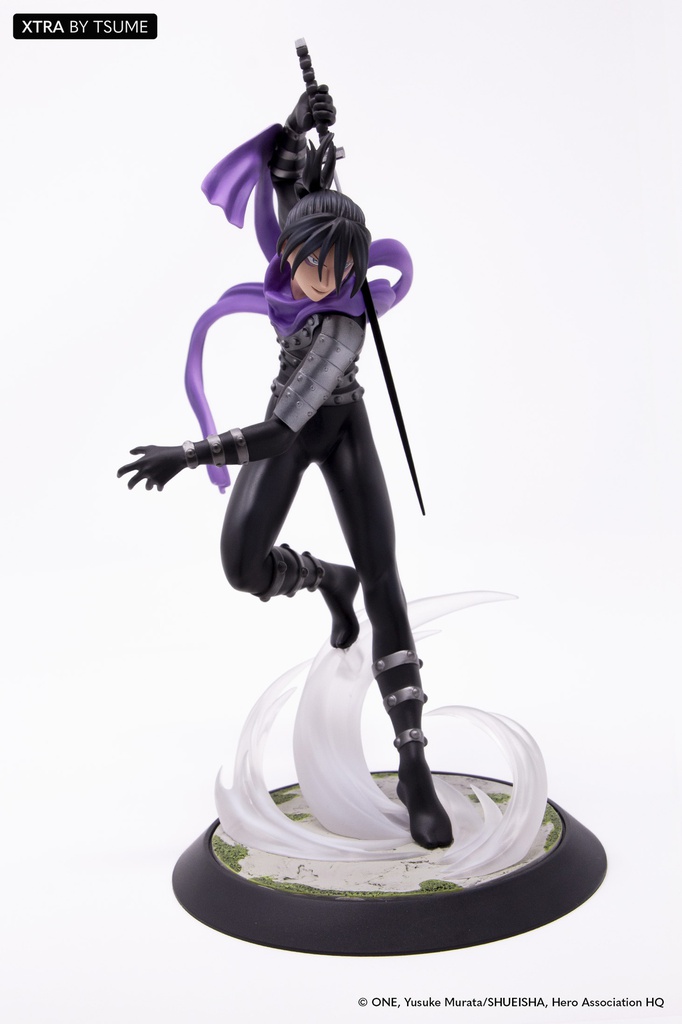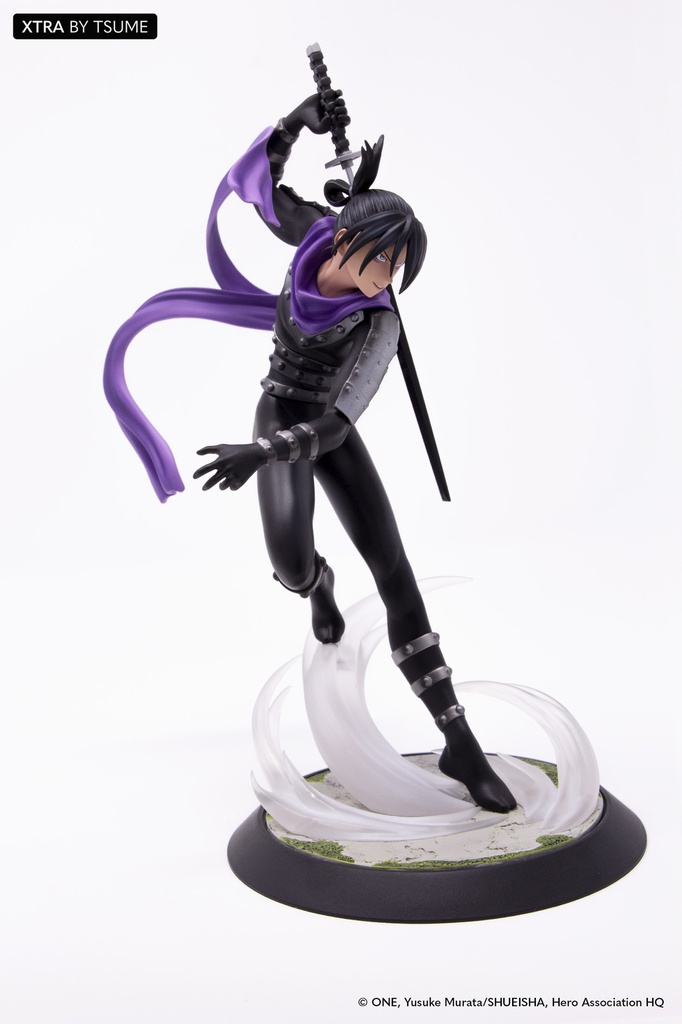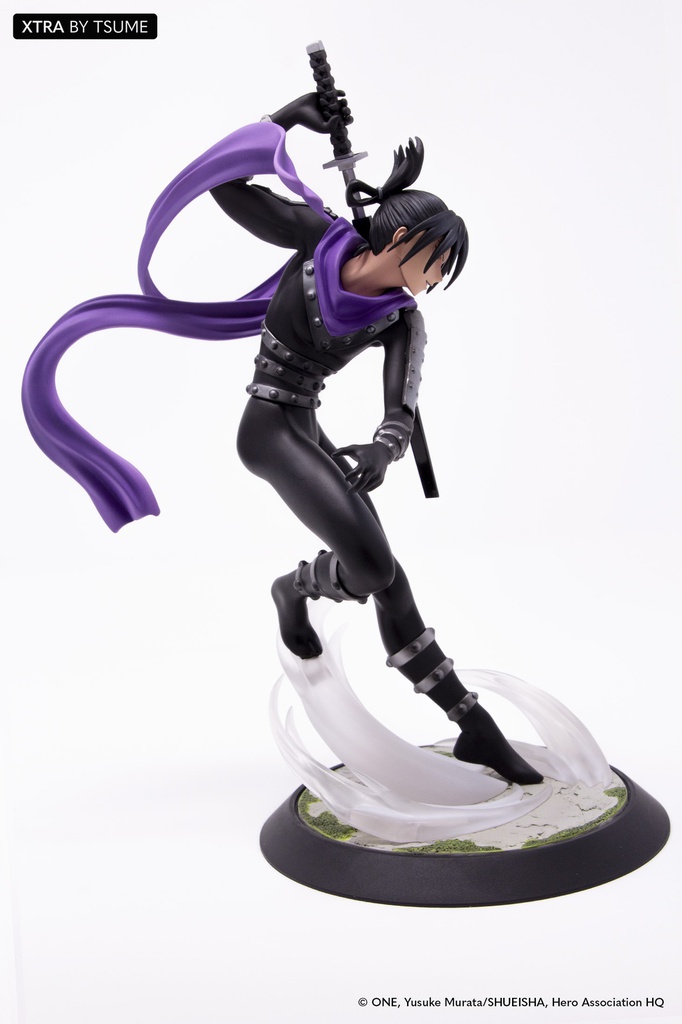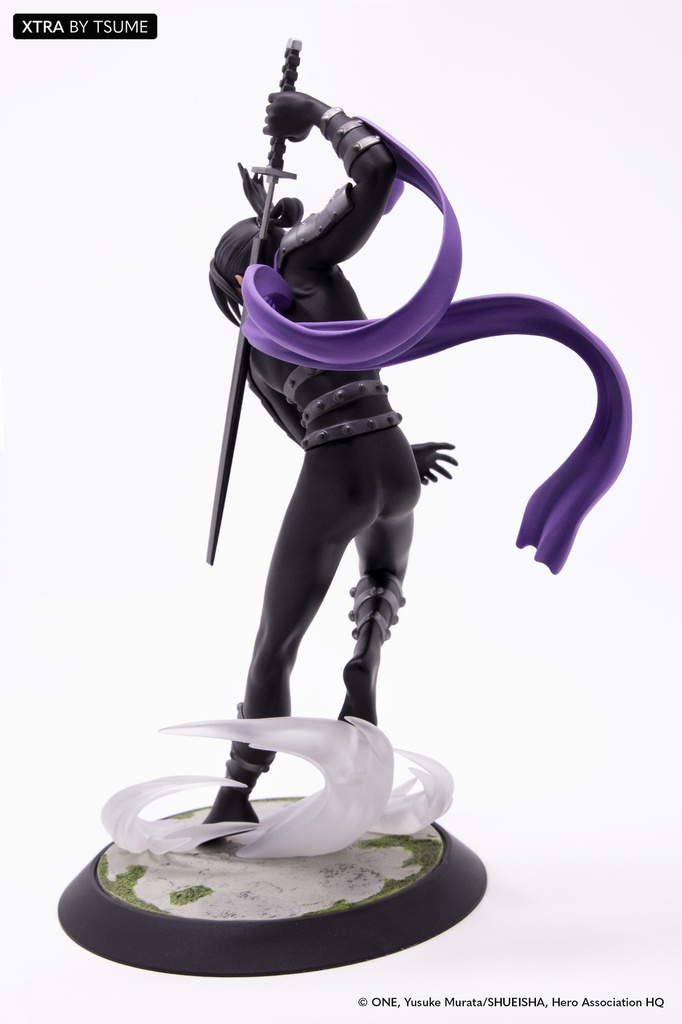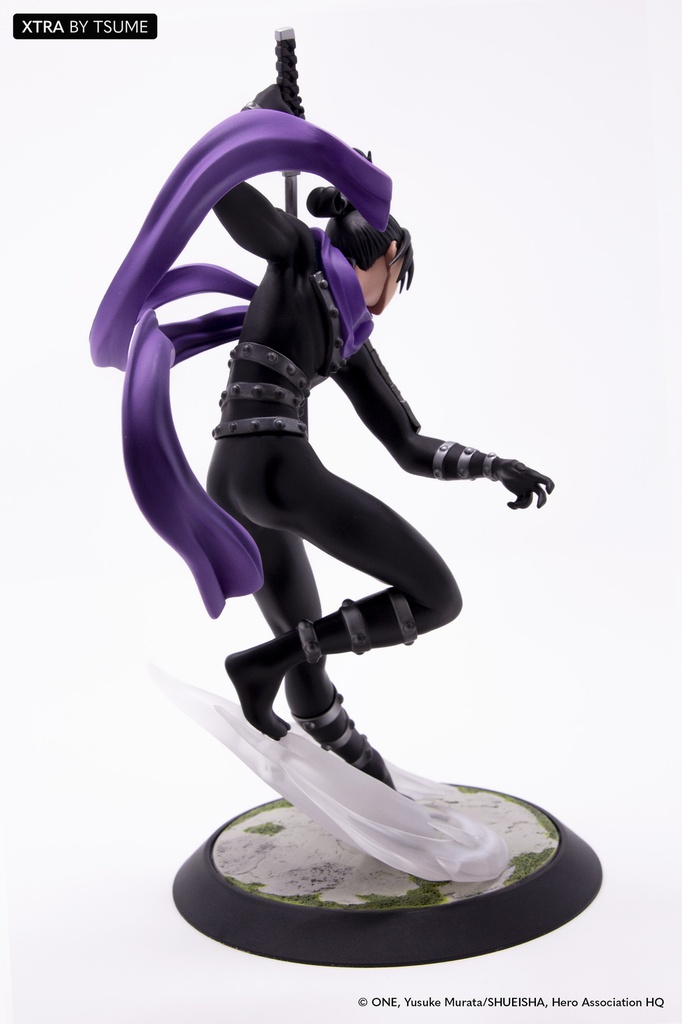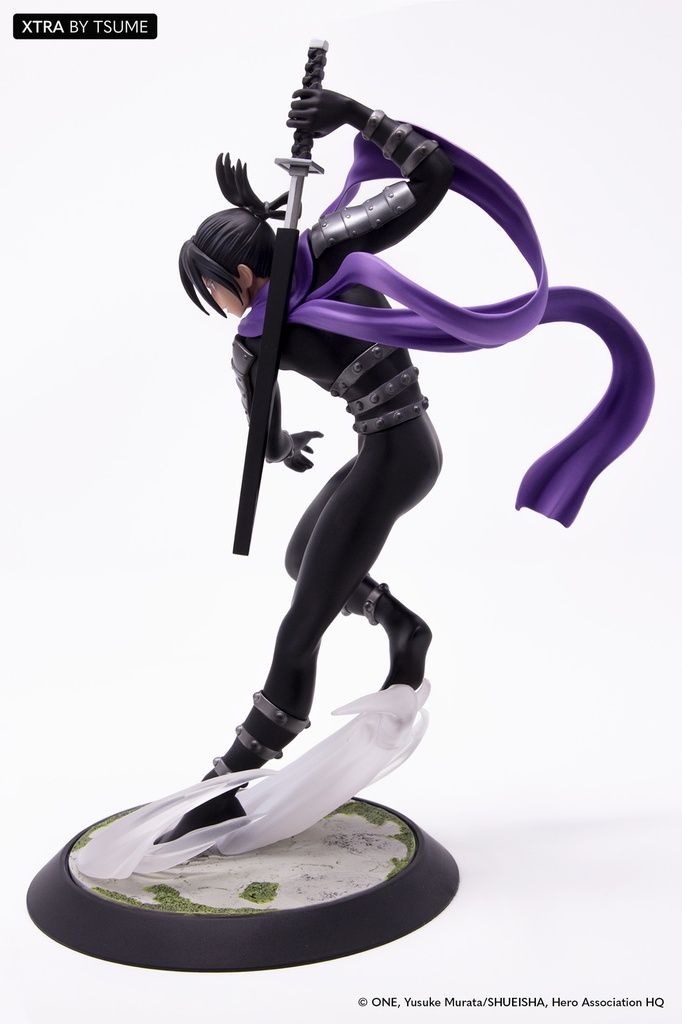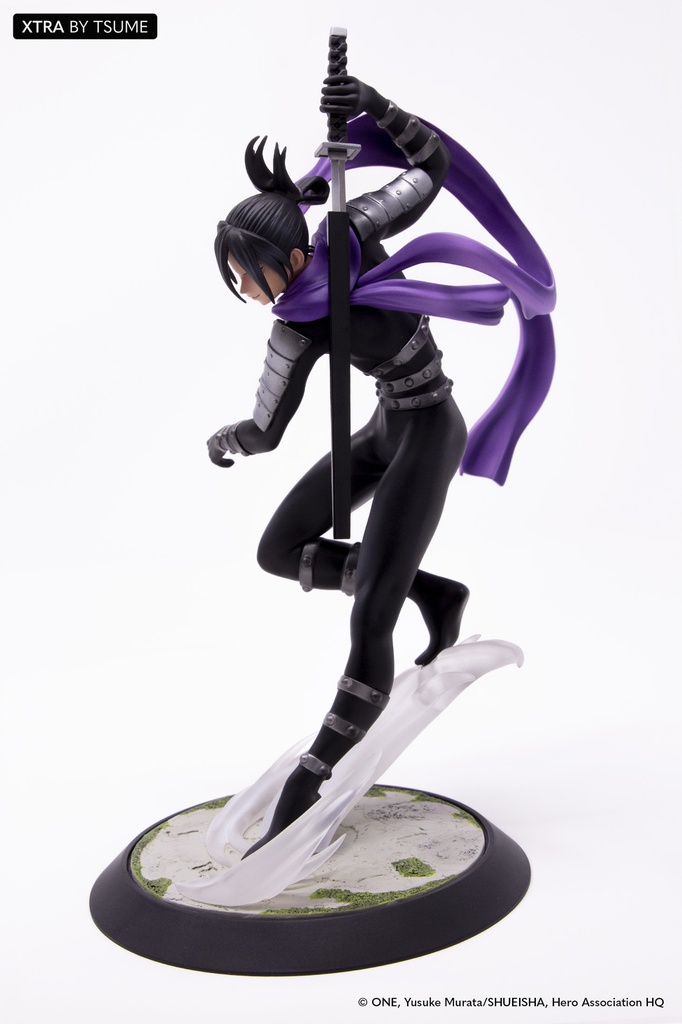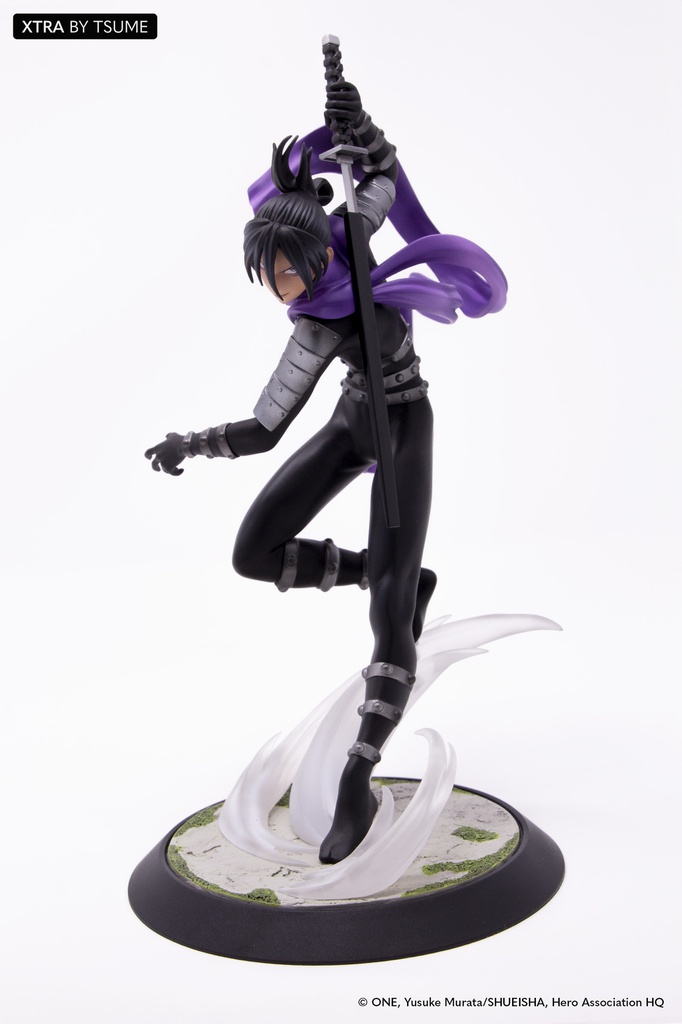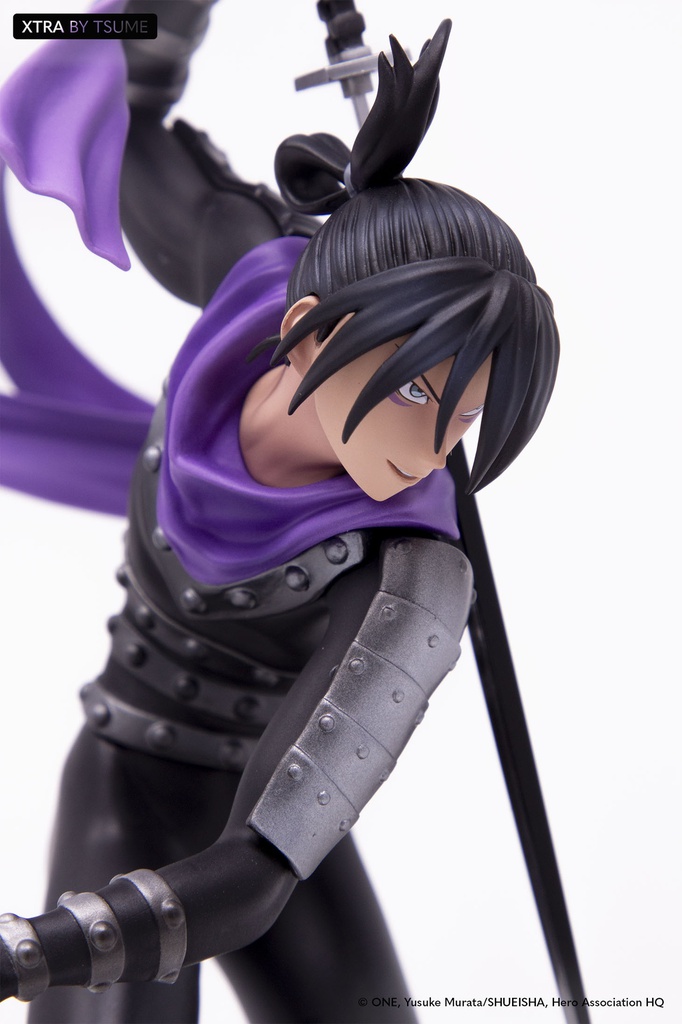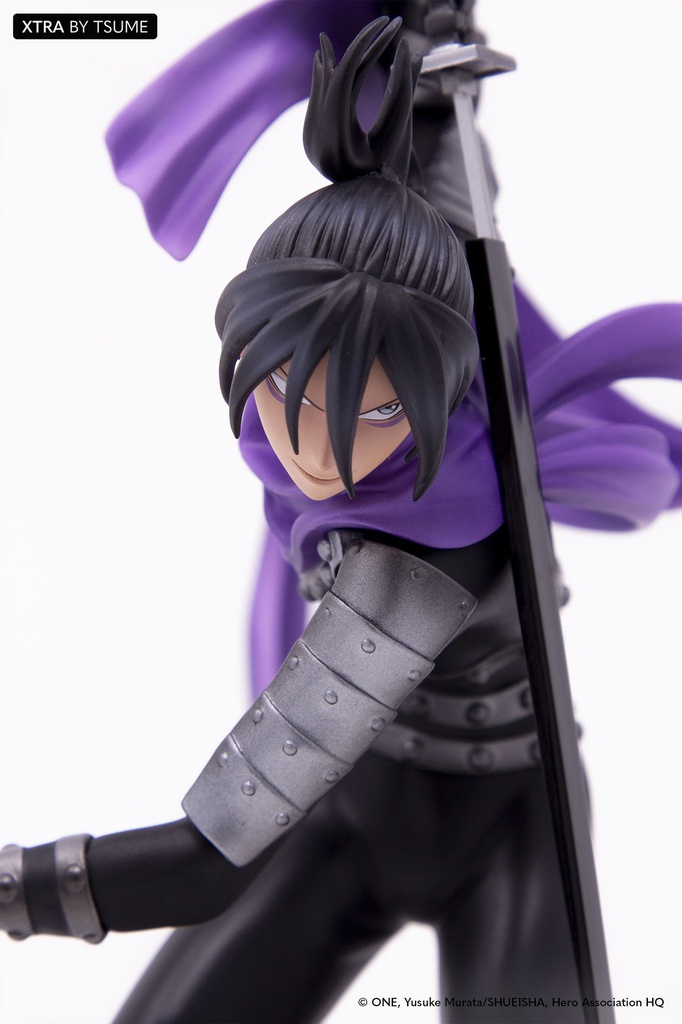 CHARACTERISTICS
Artistic direction / 2D Concept:
Tsume Team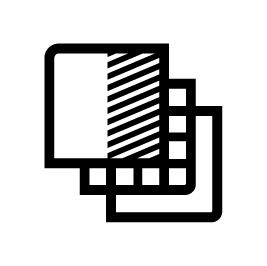 PVC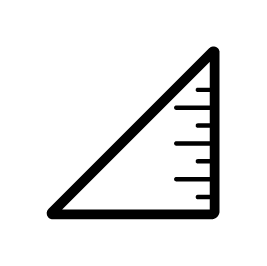 H: 20,9 cm; L: 11,8 cm; P: 17,2 cm
«Saitama! Next time we meet, it'll be your demise! I, Speed-o'-Sound Sonic, the ultimate ninja, will bring you down without fail!» Sonic to Saitama.
This XTRA By Tsume figurine of Speed-o'-Sound Sonic is an interpretation of his first encounter with Saitama, while both were in the woods, looking for Hammerhead. We see him brandishing his ninjato, ready to perform a Full Frontal Attack, dressed in his black ninja jumpsuit reinforced with a few pieces of armor.
His dark hair is tied in a bun and the few crazy locks falling on his face let us see his freezing blue eyes, highlighted by purple tattoos. We note that Sonic gives a determined, even murderous, look to his enemy, like a predator watching his prey before inflicting the fatal blow. We can also observe on his face that he wears a sadistic, even satanic smile…
Under the effect of his supersonic speed and shock waves, the dust rises from the ground, while its purple scarf is violently thrown back, just like during his Four Shadows Burial attack. In addition, we notice the presence of grass on the base which recalls the place of the unexpected meeting between the two characters, in the woods. Although Sonic is extremely proud of his formidable ninja techniques and breathtaking speed, he will quickly understand that he should not have tested them on this stranger looking like a Paradiser!
When trying to inflict a Wind Blade Kick on him, he is accidentally  wounded in his manhood, such a terrible pain for his ego! At this moment, he discovers in Saitama an important adversary, although slightly nonchalant, and ranks him as number 1 in his to kill list. In one single punch, One Punch Man stole his pride, to take revenge, he must stole his life!
This is how it became the ultimate goal of the ultimate ninja ...
Trivia
Speed-o'-Sound Sonic character refers to several other manga! First, he shares several things in common with Sasuke Uchiha in the Naruto manga: they are two ninjas, both obsessed with revenge and in competition with the main hero.
Furthermore, we can notice that the marks under the cheekbones of Sonic are similar to those of American football players from another manga by Yusuke Murata, EyeShield 21.
© ONE, Yusuke Murata/SHUEISHA, Hero Association HQ
* : All our products are collectible statues, not toys, they are for people aged 14 and older. All parts are manufactured in limited edition. The statues offered for sale are those presented on the website of the TSUME LTD. within the limit of available stocks. Descriptions, information and photographs presenting the figures are the most accurate reproduction possible, but are for illustrative purposes and have no contractual value. In an effort to constantly improve the quality of its products, the TSUME LTD. may have to have to change the patterns of its products.