TRUNKS' TIME MACHINE
LIMITED EDITION 1600 PIECES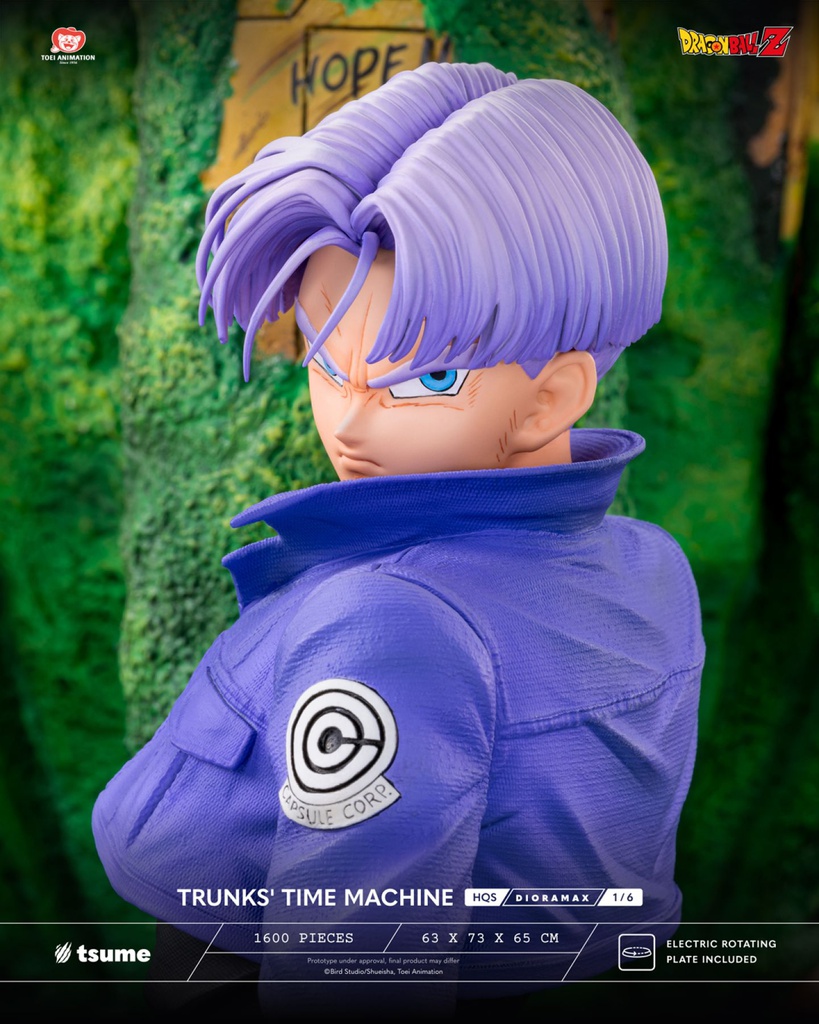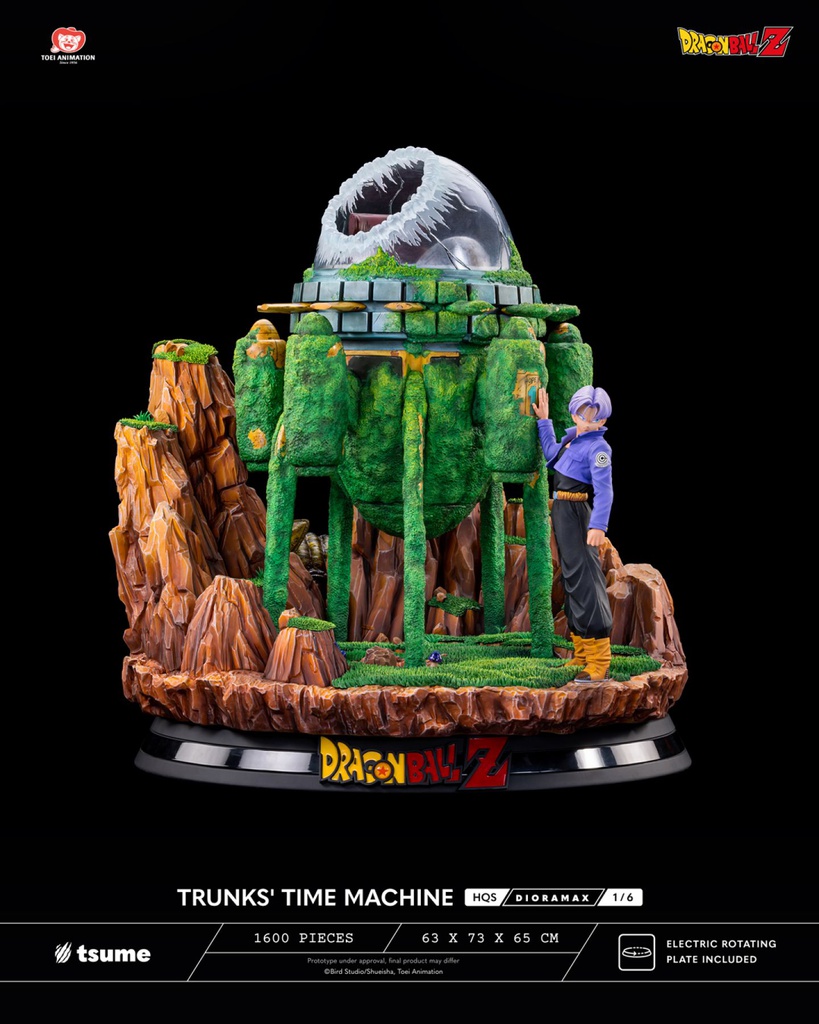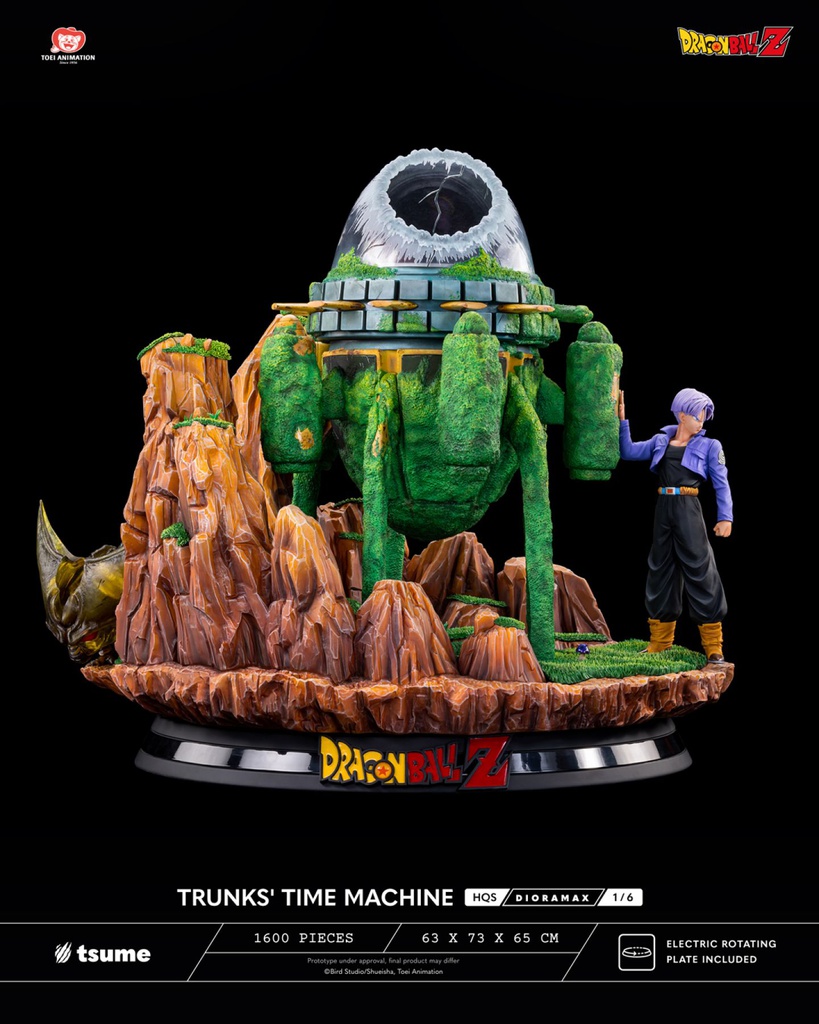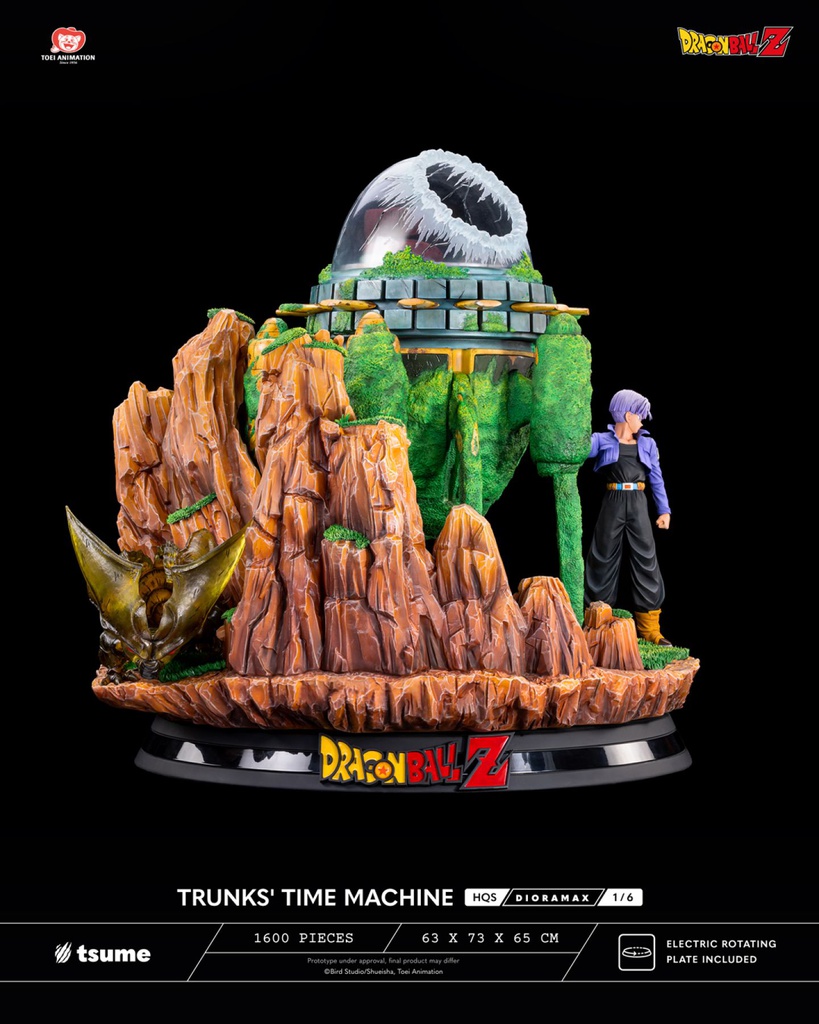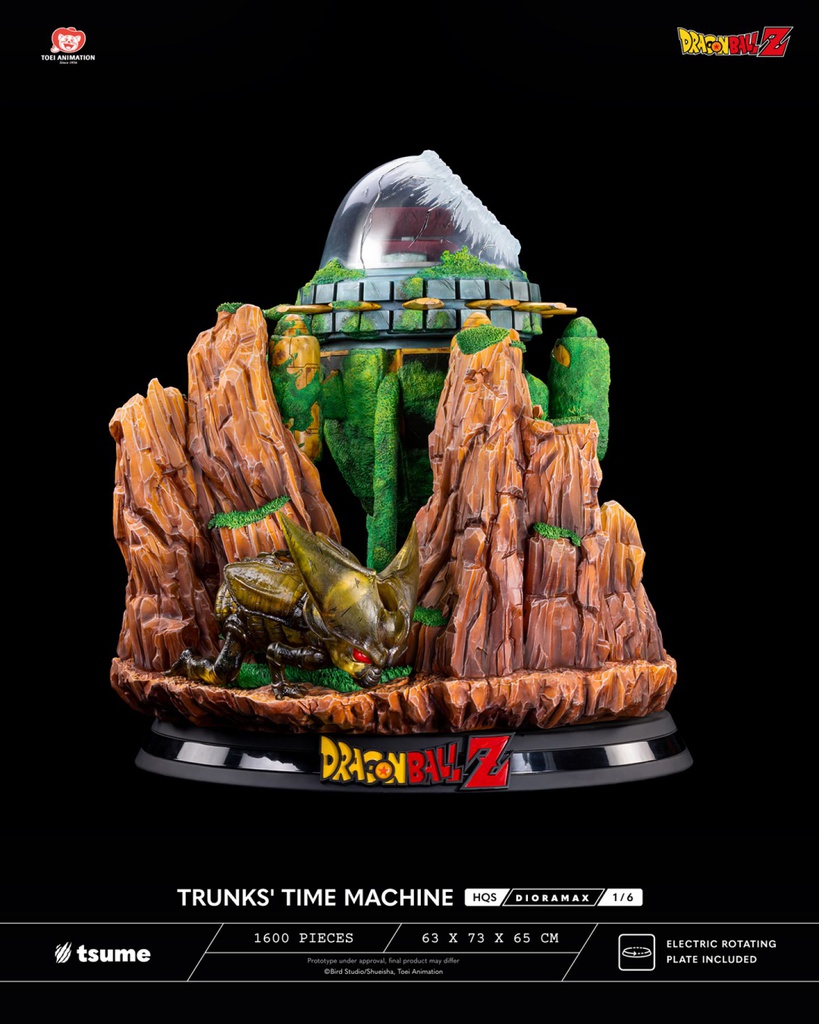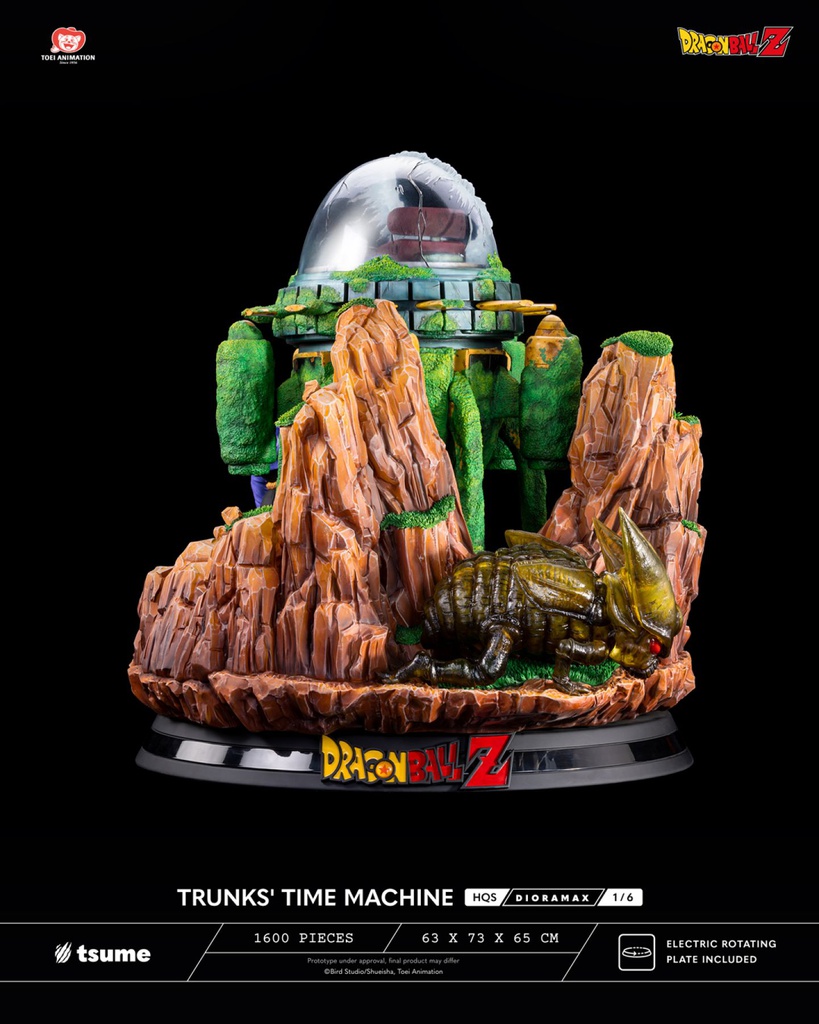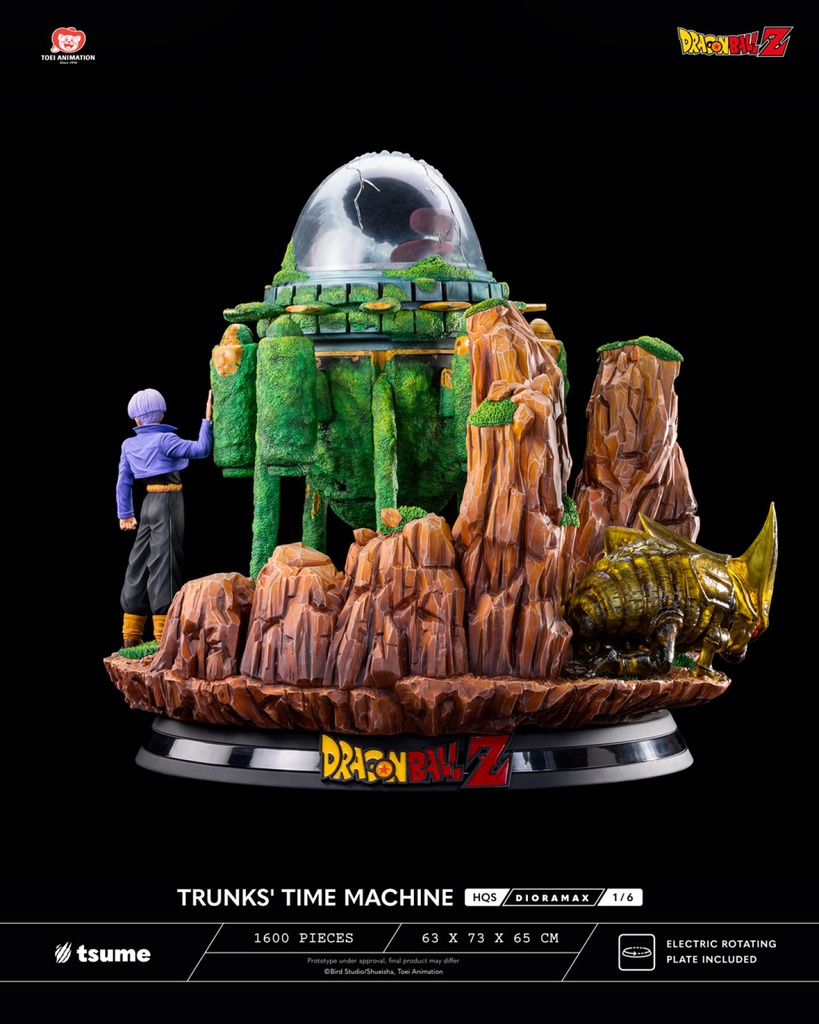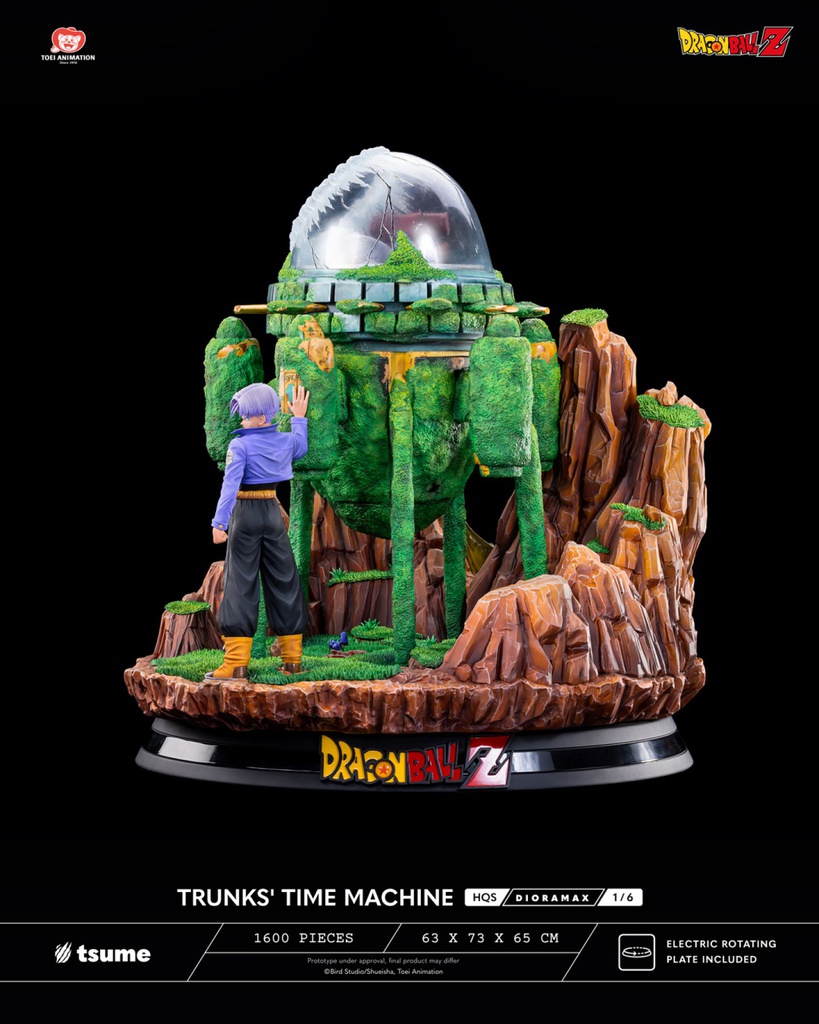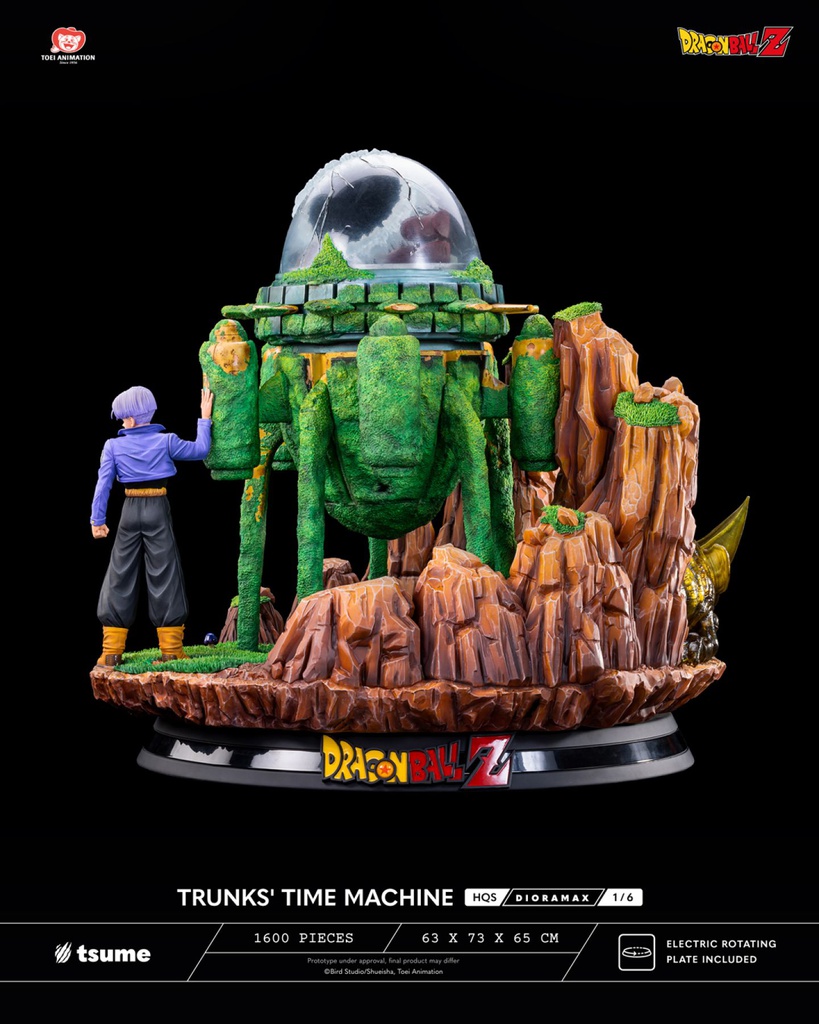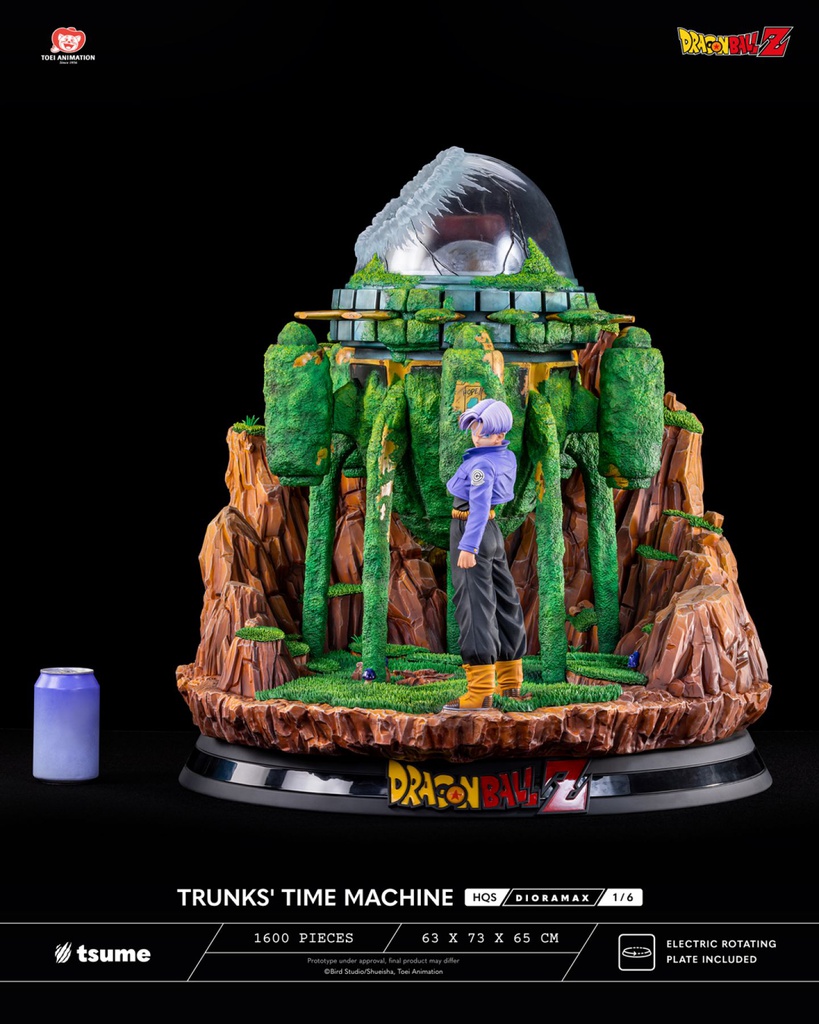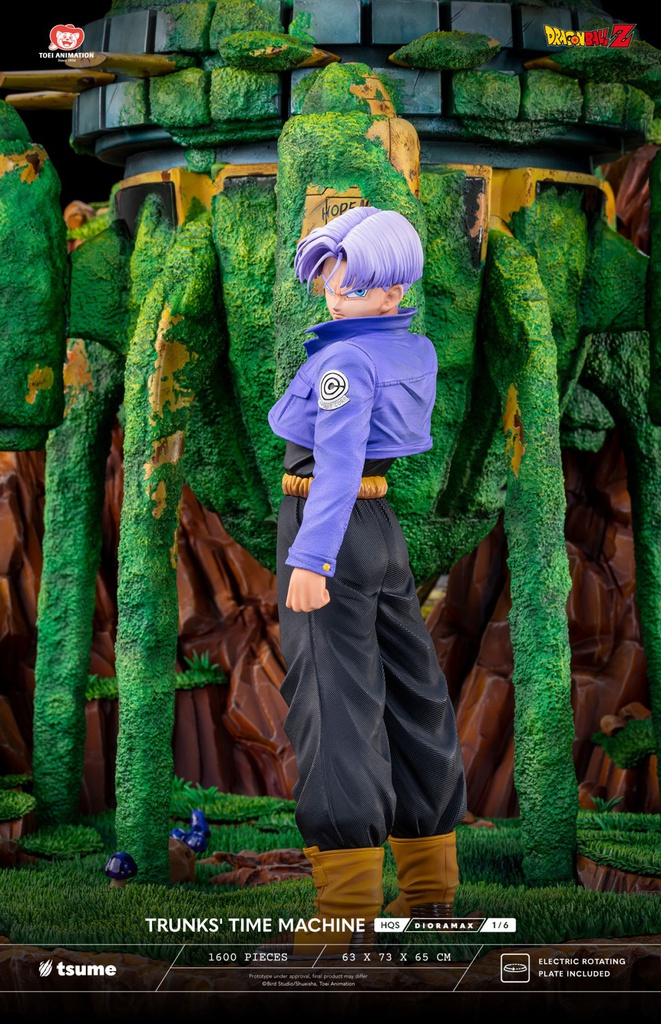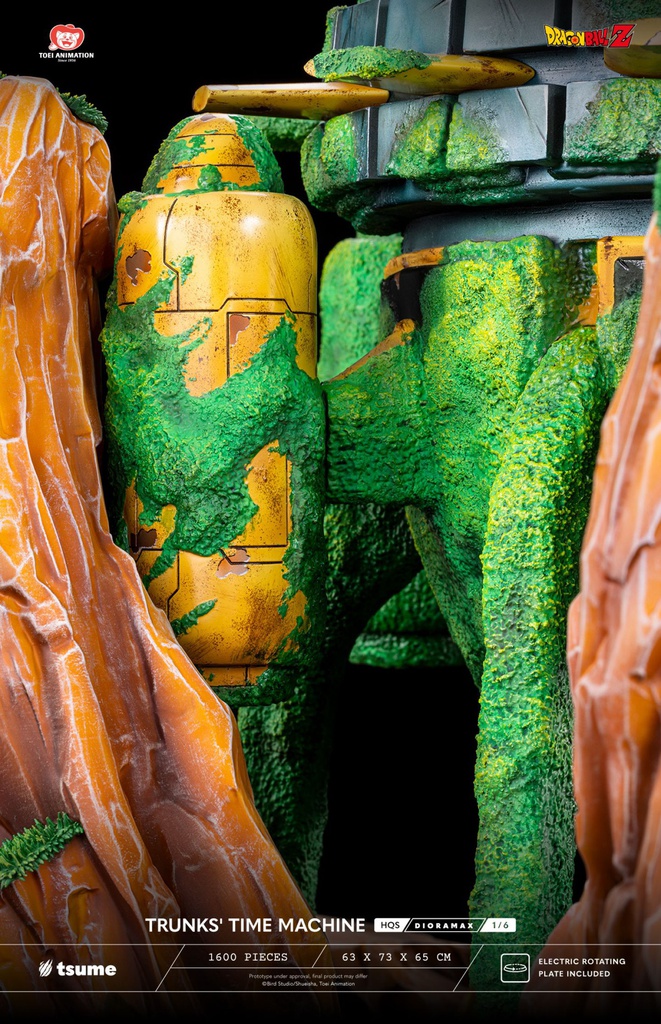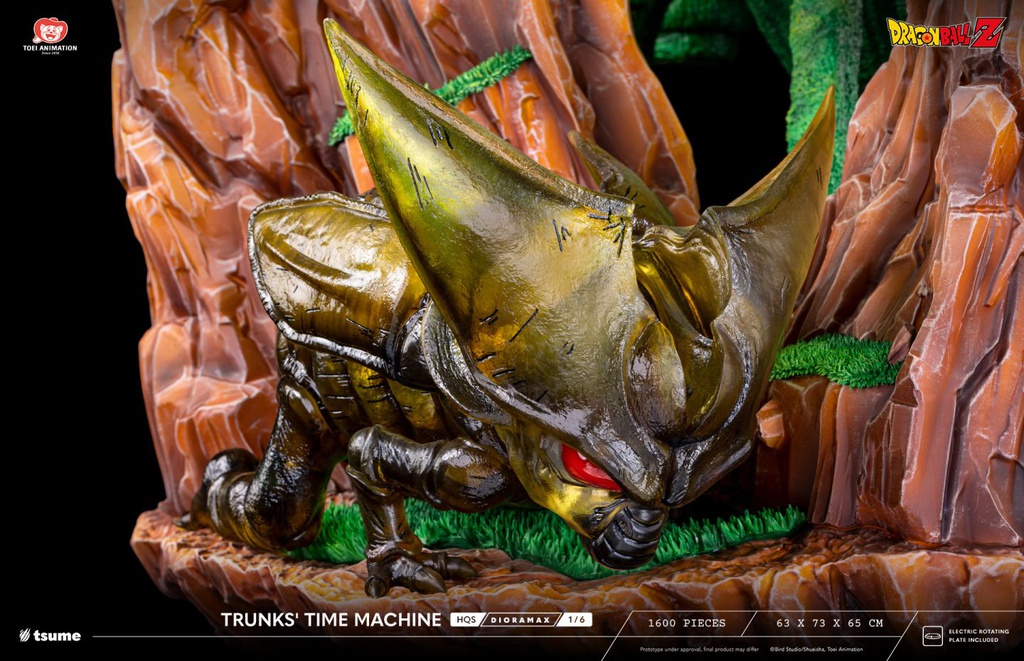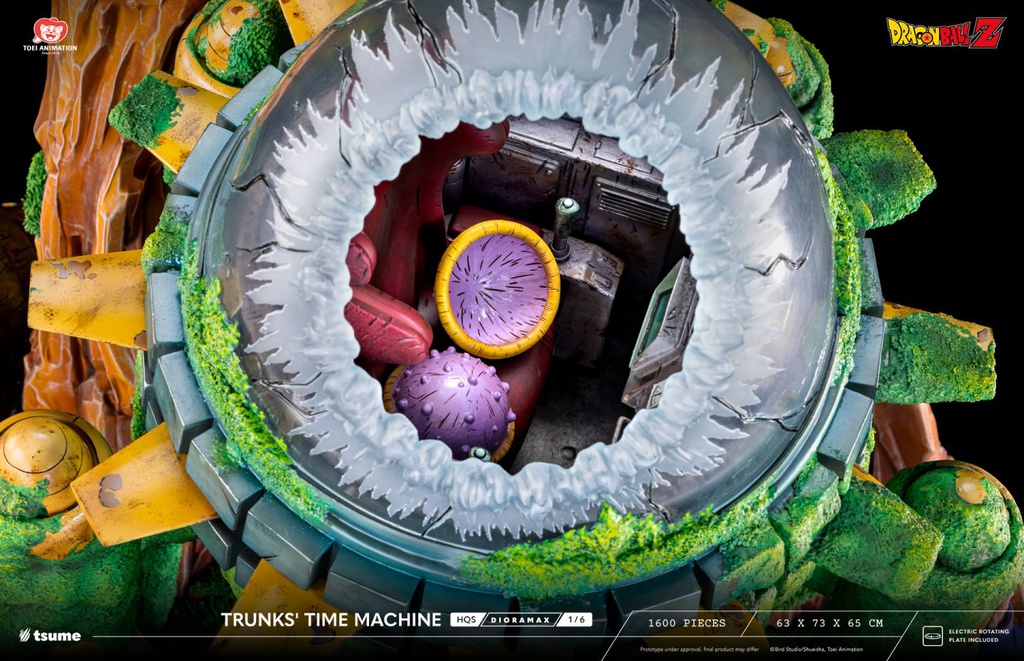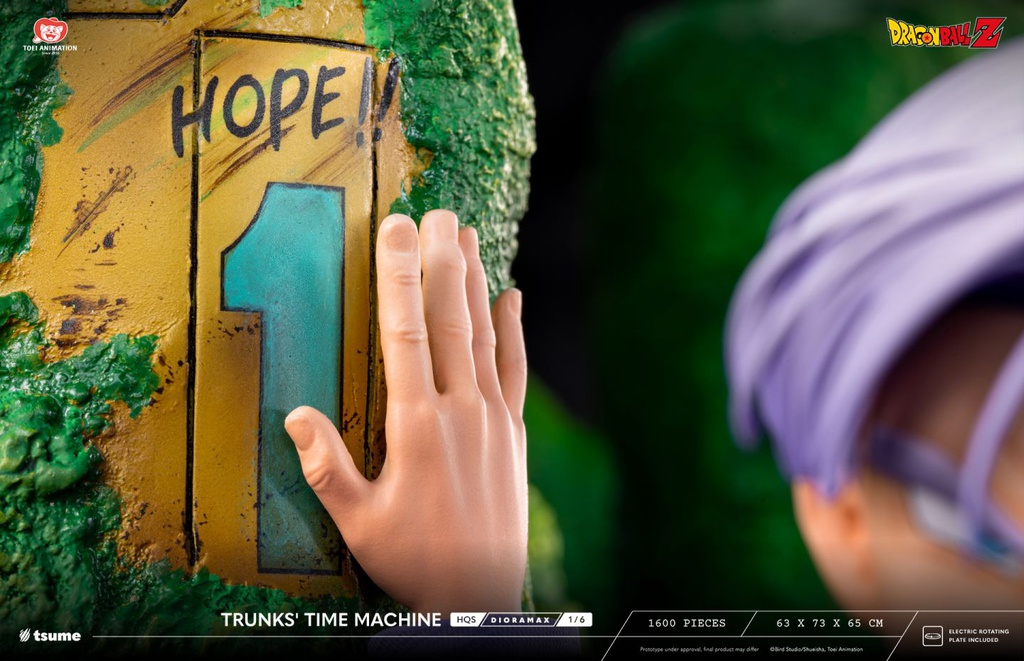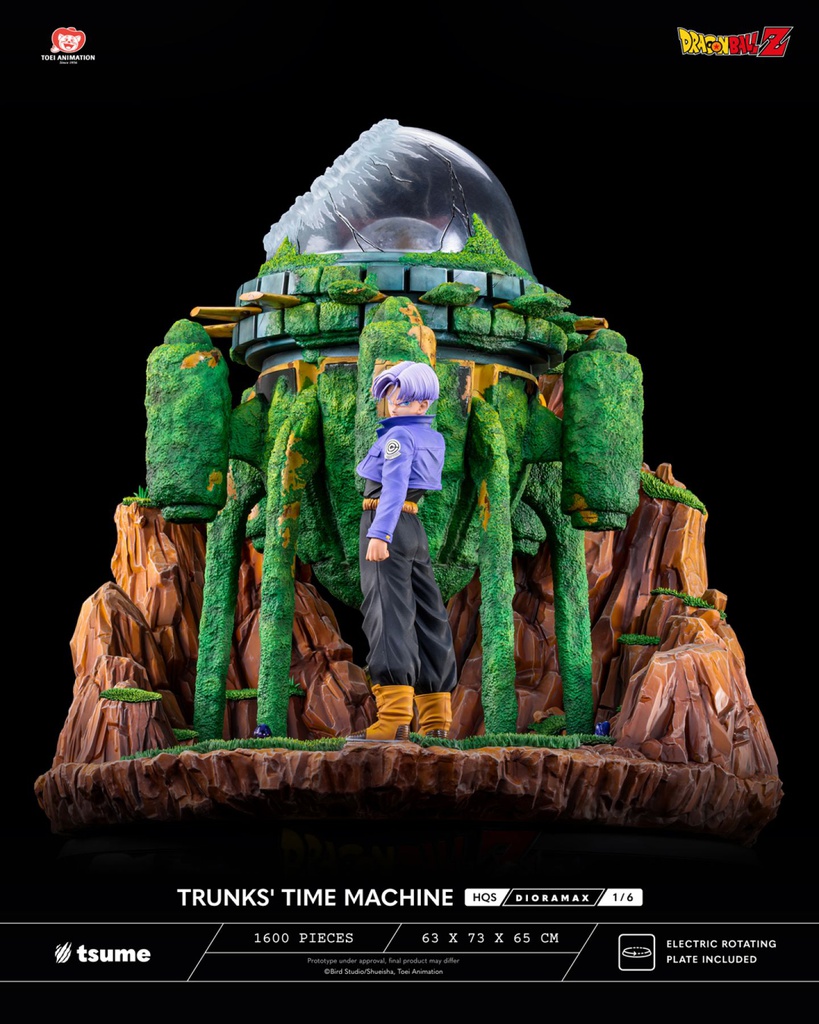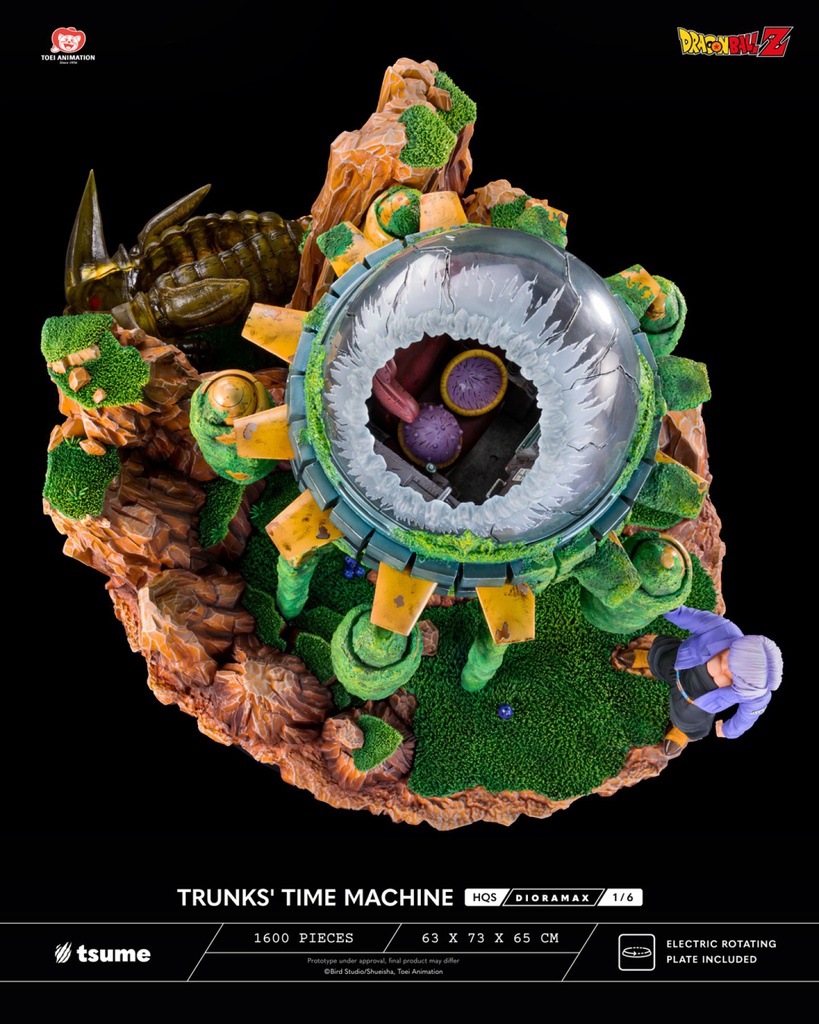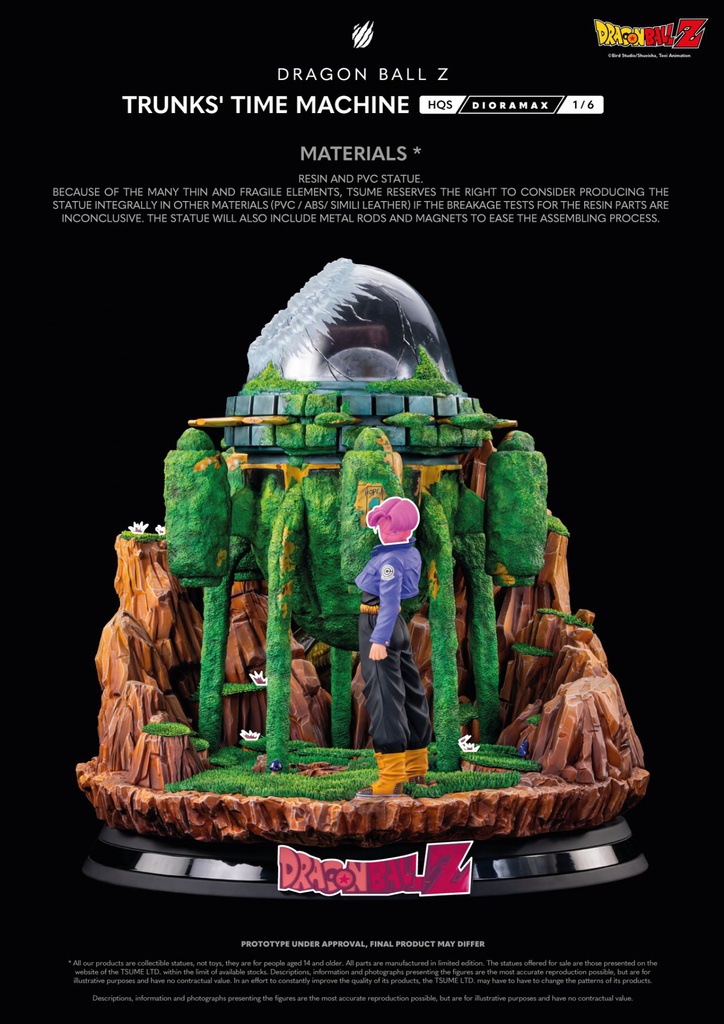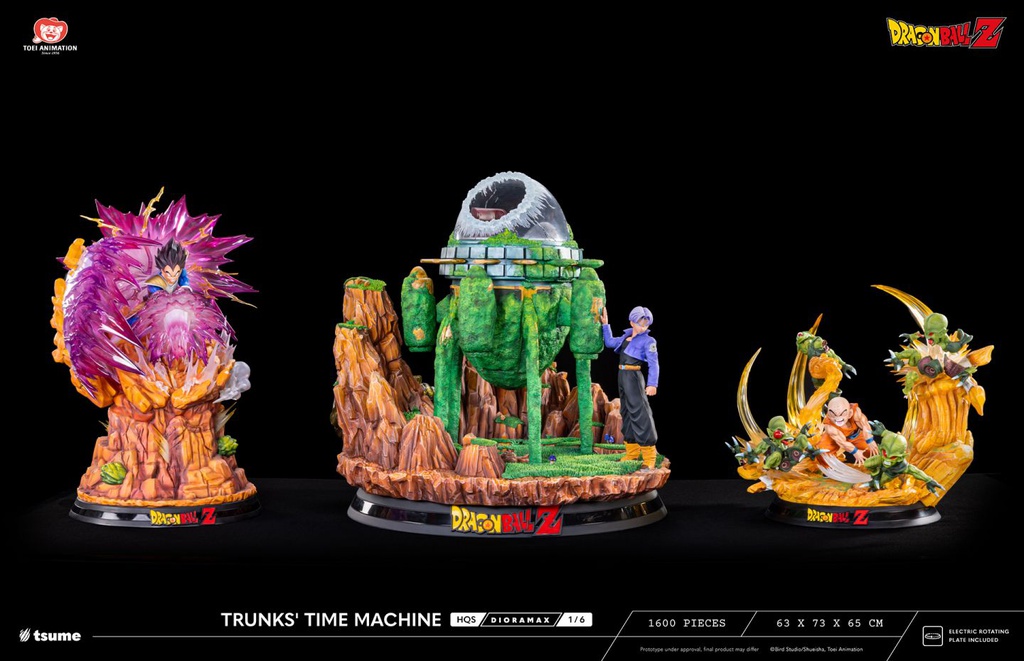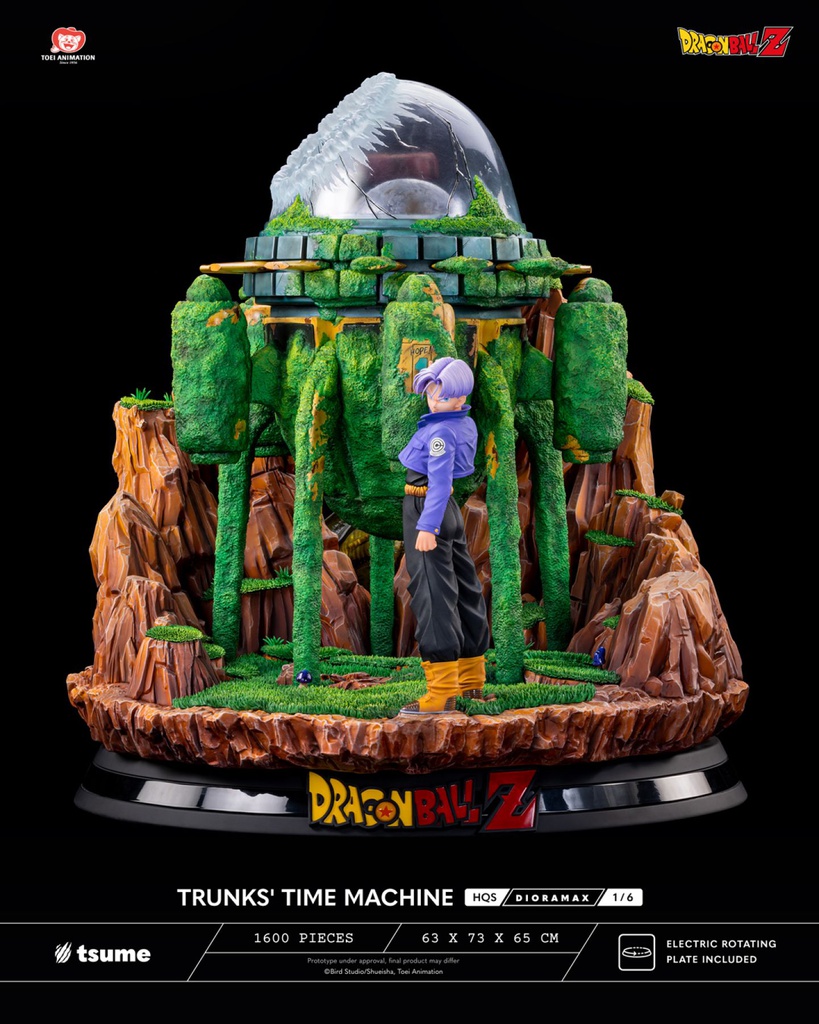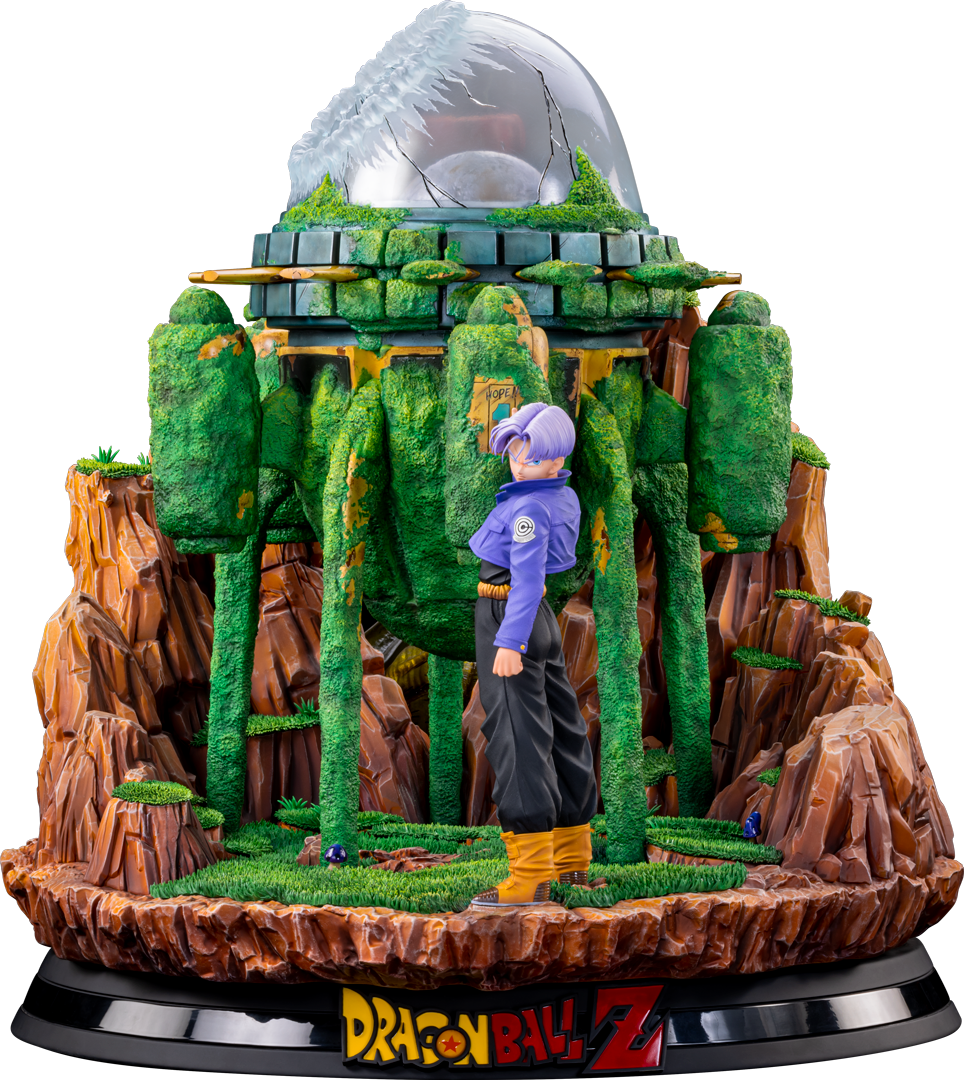 TRUNKS' TIME MACHINE

ELECTRIC ROTATING PLATE INCLUDED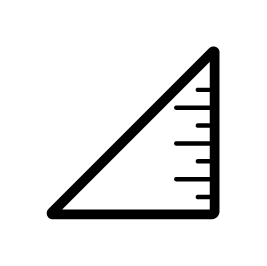 W : 63 CM x D : 73 CM x H : 65 CM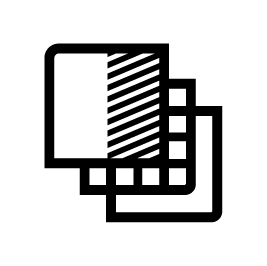 RESIN PVC MAGNETS METAL

QUARTER 3 2023 - Q.1 2024

1600 PIECES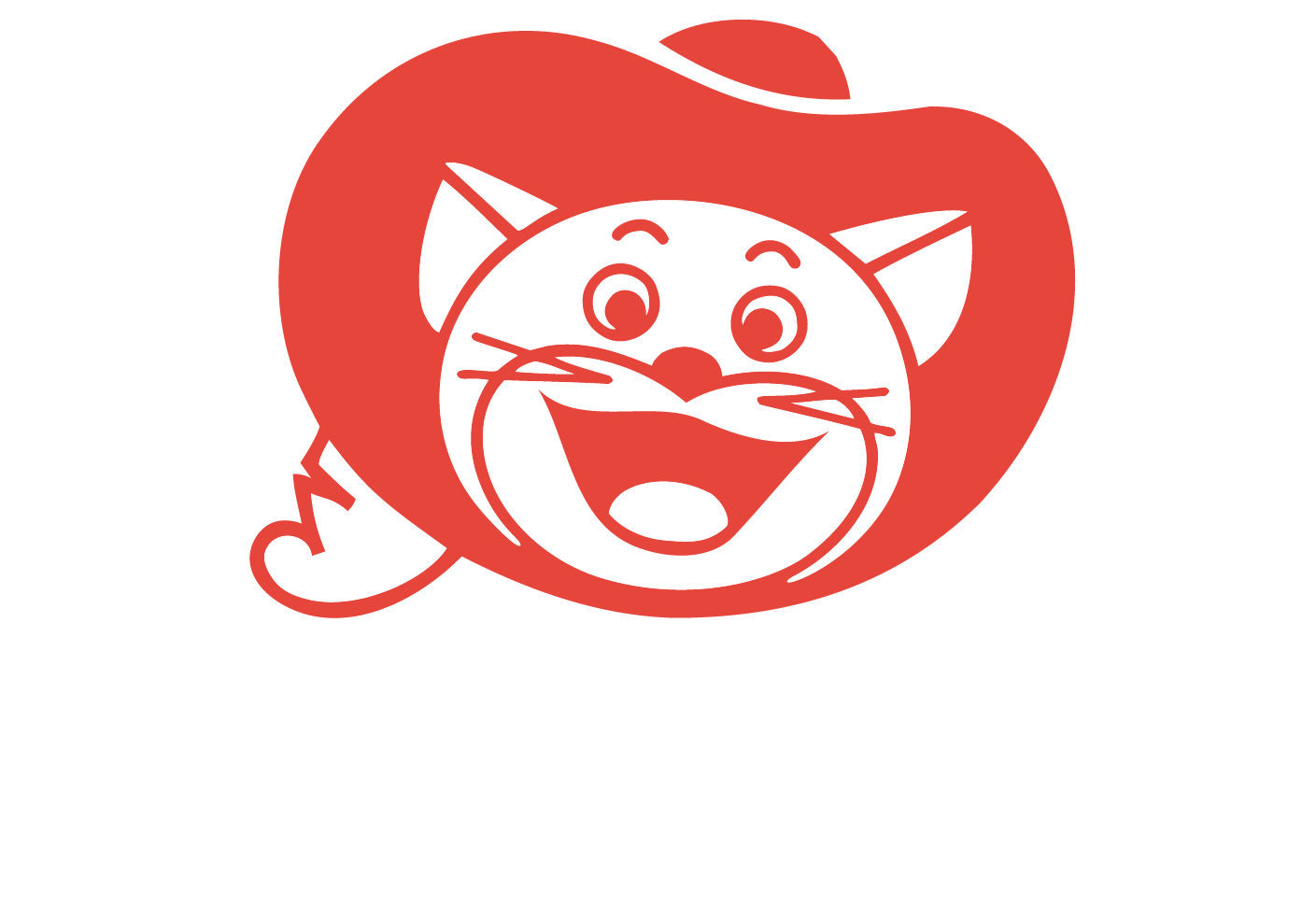 TRUNKS' TIME MACHINE

ELECTRIC ROTATING PLATE INCLUDED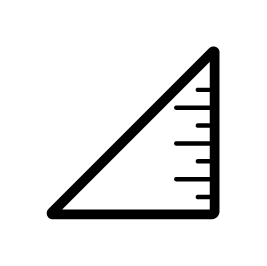 W : 63 CM x D : 73 CM x H : 65 CM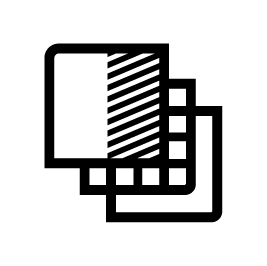 RESIN PVC MAGNETS METAL

QUARTER 3 2023 - Q.1 2024

1600 PIECES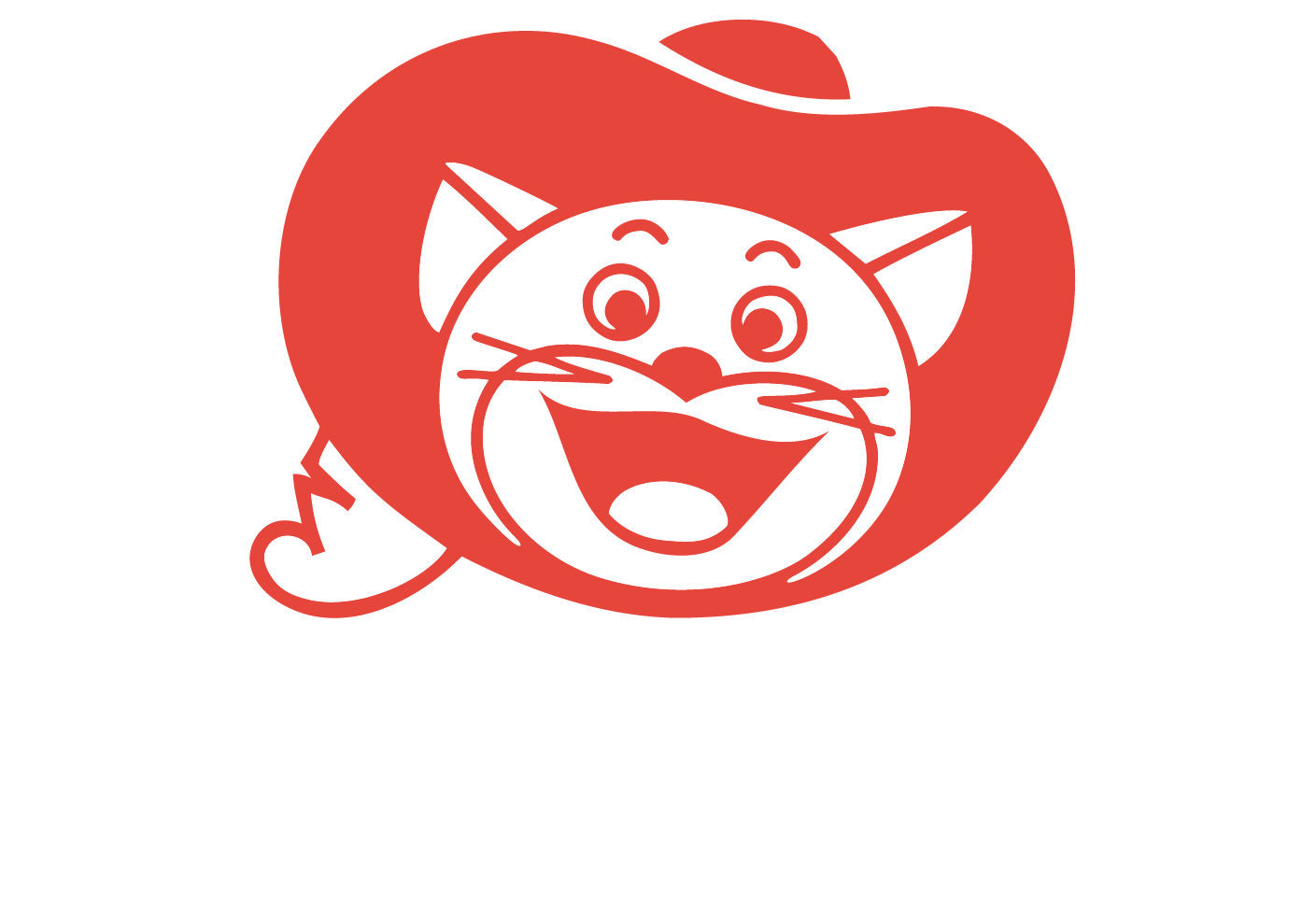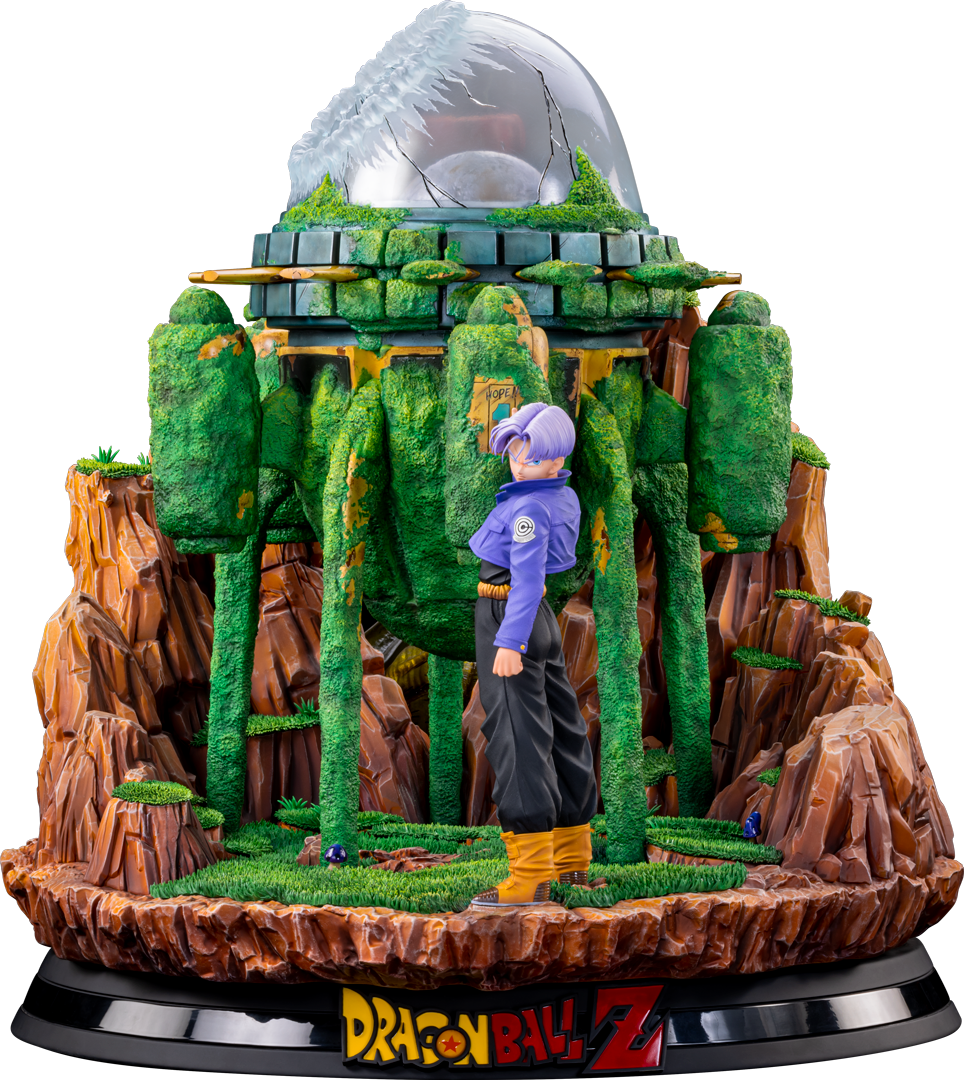 ELECTRIC ROTATING PLATE INCLUDED
To enjoy an overview of this exceptional piece, an unprecedented innovation in the field of collectible statues has been added: an integrated electric rotating plate allowing you to contemplate every detail of the scene and its decor. Wherever the work of art is exhibited, by connecting the provided power supply, you will be able to appreciate the full scale of the statue and observe the precision work and technique involved.

- « H-O-P-E, Hope ? » - Bulma
- « Yes! I wrote it just before I left from the future and… You find the exact same thing written on the other capsule! » - Trunks
This HQS Dioramax statue features Future Trunks as he discovers the abandoned time machine on Earth, accompanied by Gohan and Bulma. Returning to the past in order to save Son Goku and avoid a tragic fate for the planet, he compares this strange discovery with his own and unique machine: these are exactly the same! Wearing his Capsule Corporation jacket, Trunks uses his sleeve to clean up the moss that has invaded the abandoned machine, originally yellow and blue. He realizes that under this vegetation, we can read the word "Hope !!", which he had engraved on his machine before traveling in the past ... The doubt is raised! We see in the gaze and attitude of Trunks that he becomes aware of the disaster that the presence of this machine can portend ... Almost completely covered in moss, the status of the machine suggests that it has been here for a long time, or at least enough time for nature to reclaim its rights over its environment. Trunks then noticed the gaping hole in the cockpit in transparent resin, suggesting it had been melted from inside the machine. While trying to decipher this riddle, we find here the two halves of an eggshell, while the on-board computer indicates that the mysterious passenger would have arrived in the timeline of Son Goku and his friends 3 years before Trunks … Could it be that a life form from the future is lurking on Earth without anyone knowing? In order to be able to observe the entire scene, an electric rotating plate has been integrated into the base of the statue (power supply provided). As Son Gohan sees it in the distance, we can make out the shell of a huge insect that would have molted and left the remains of its old life behind ... The hunt for cyborgs is on, Cell's evolution has begun ...
Artistic direction / 2D Concept : Tsume Team
3D : Tsume Team with the help of MRS CAPSULE