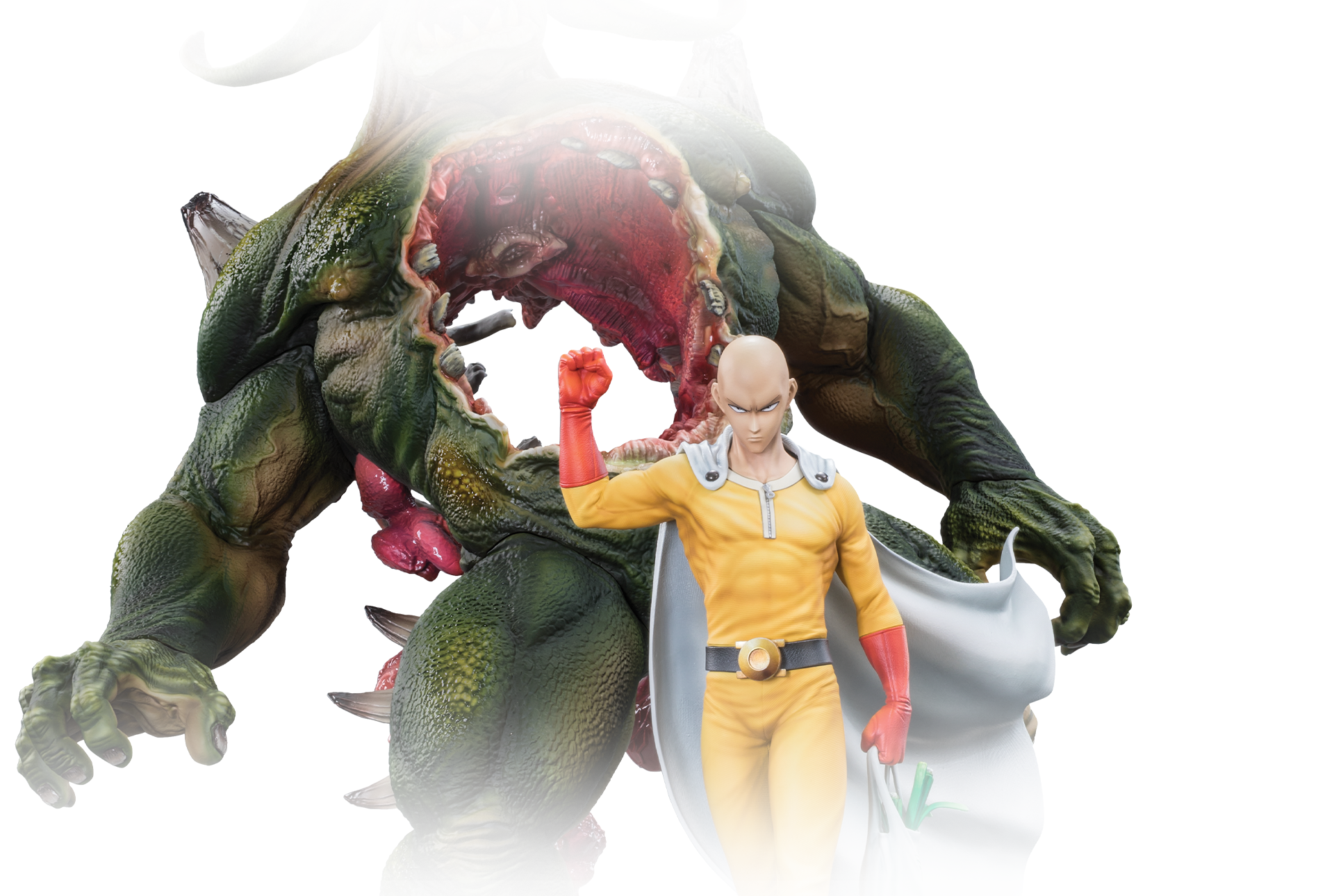 Saitama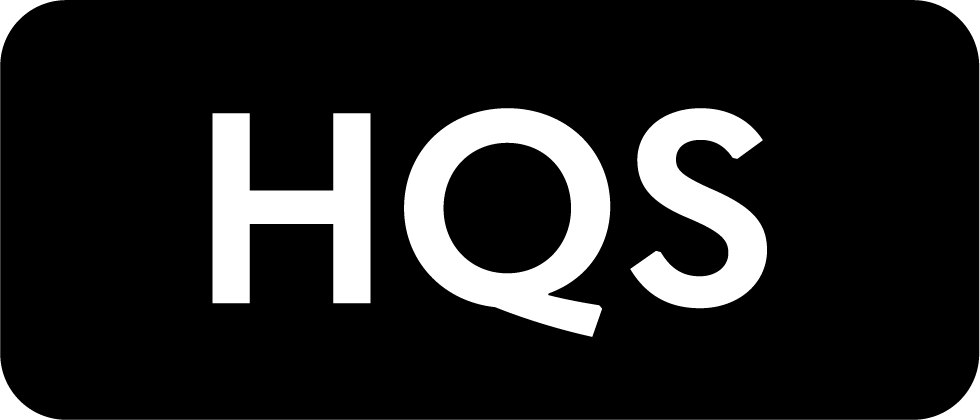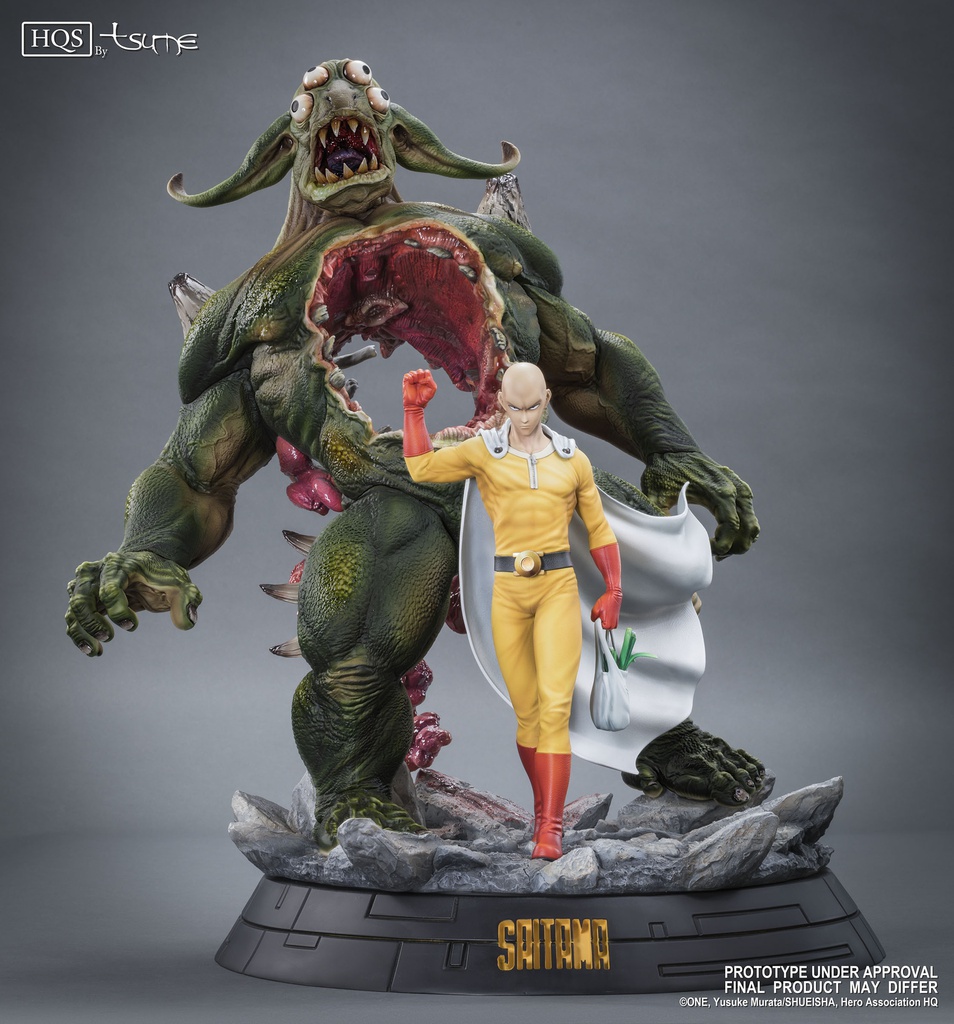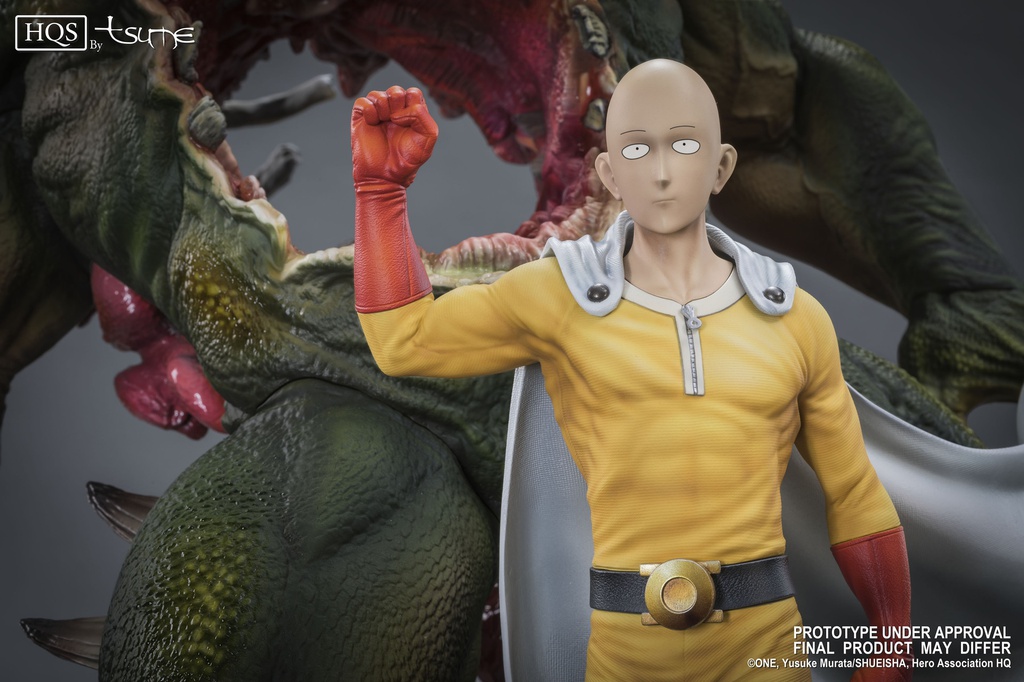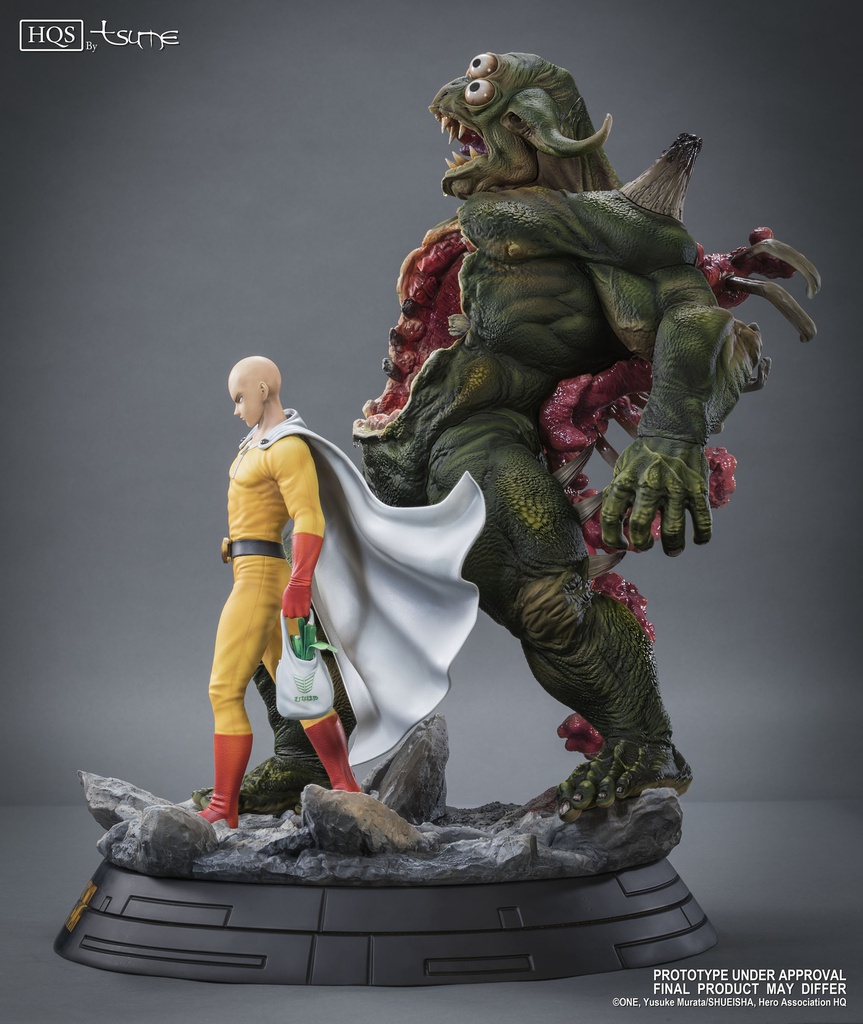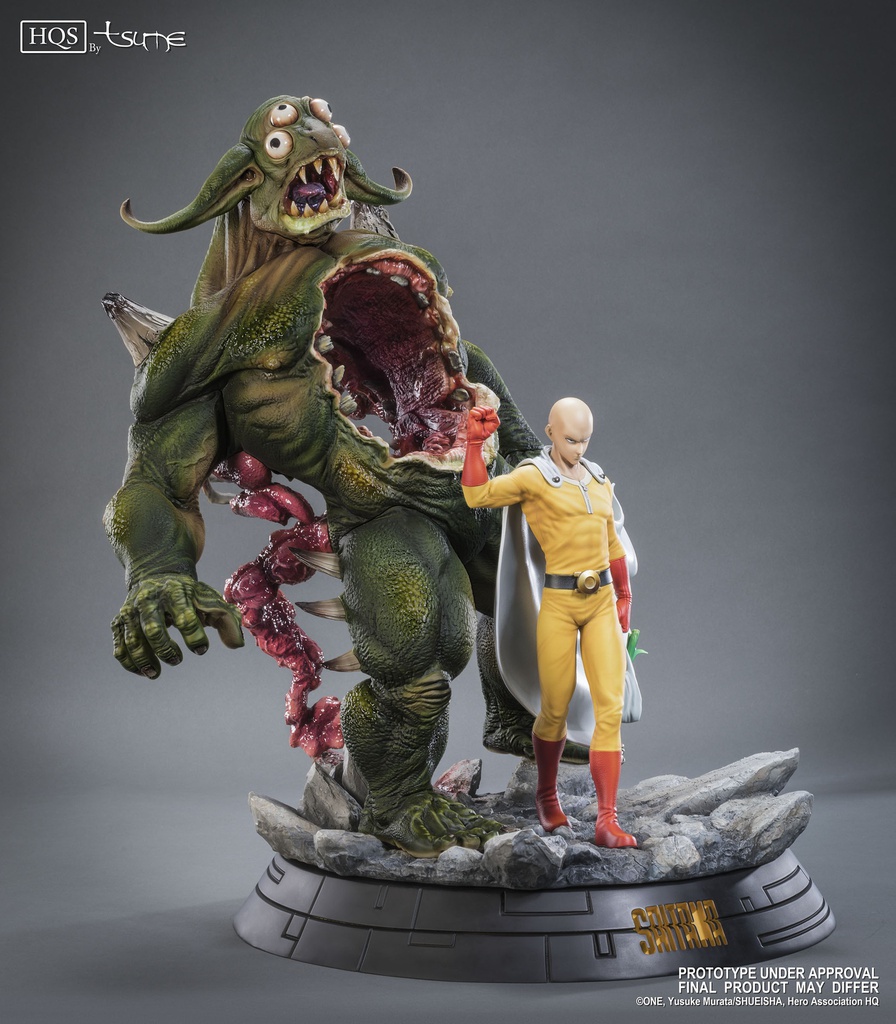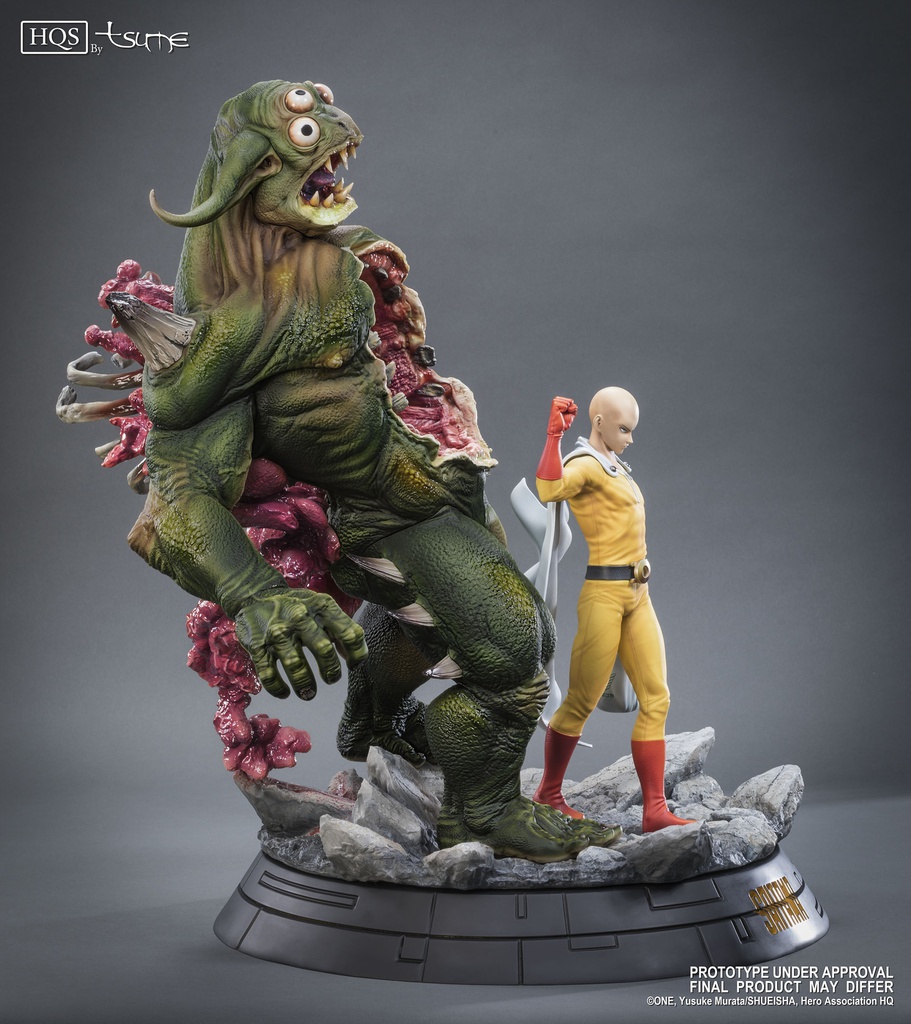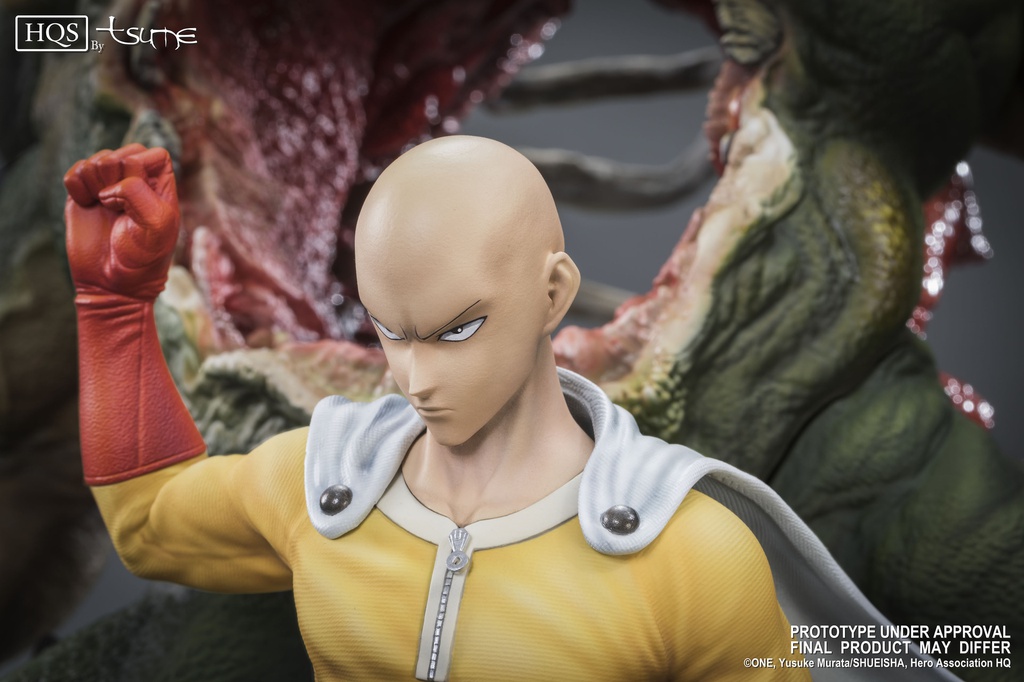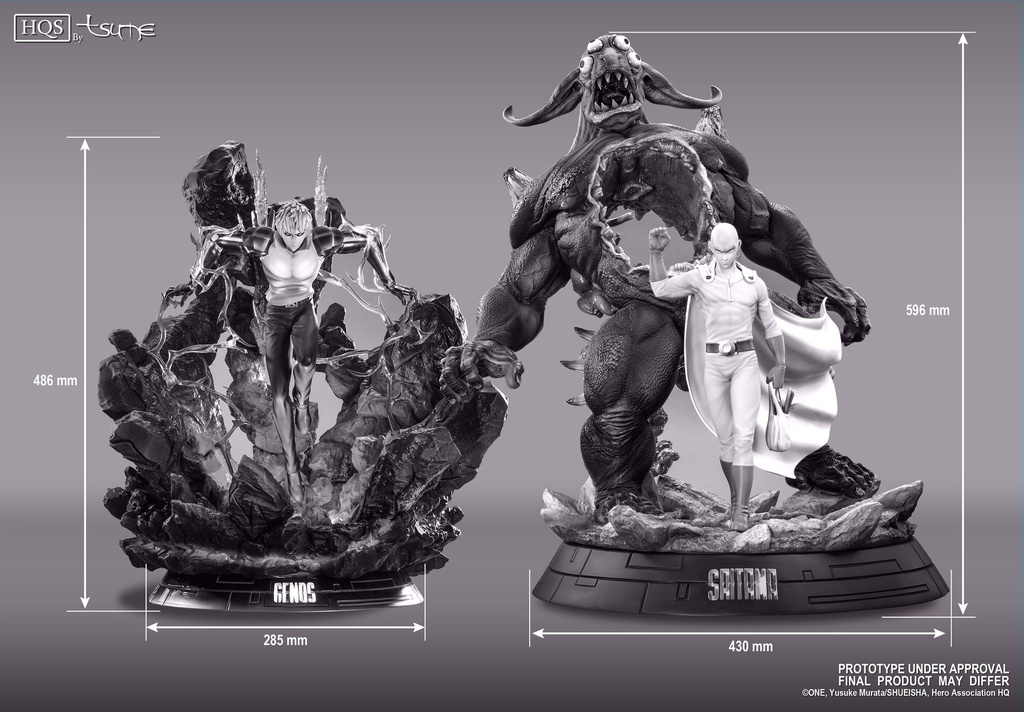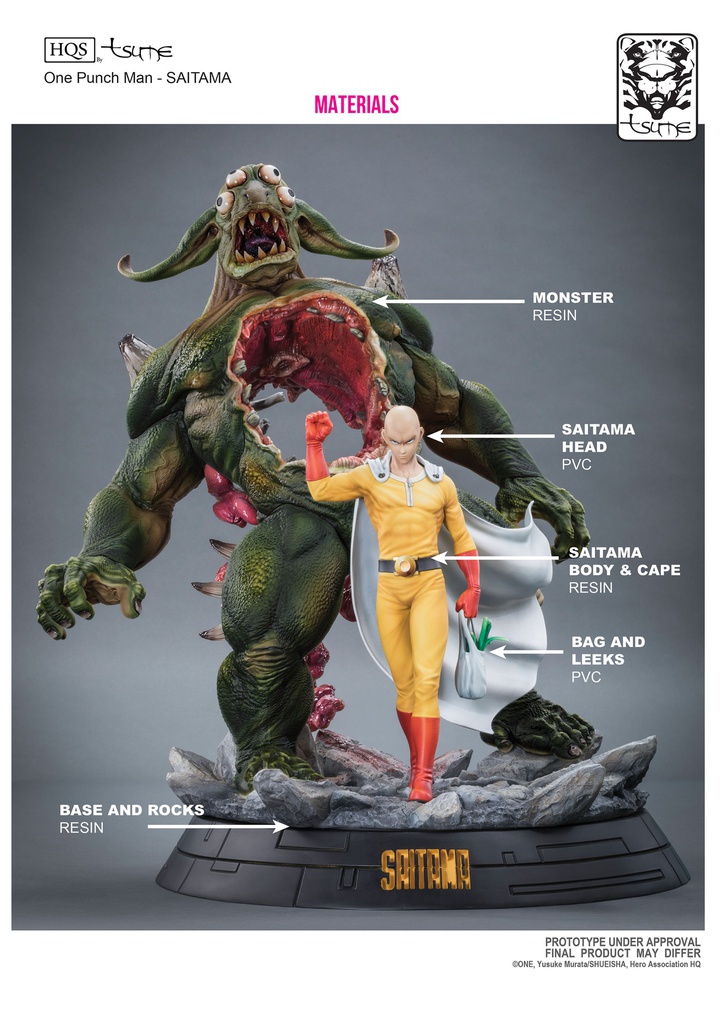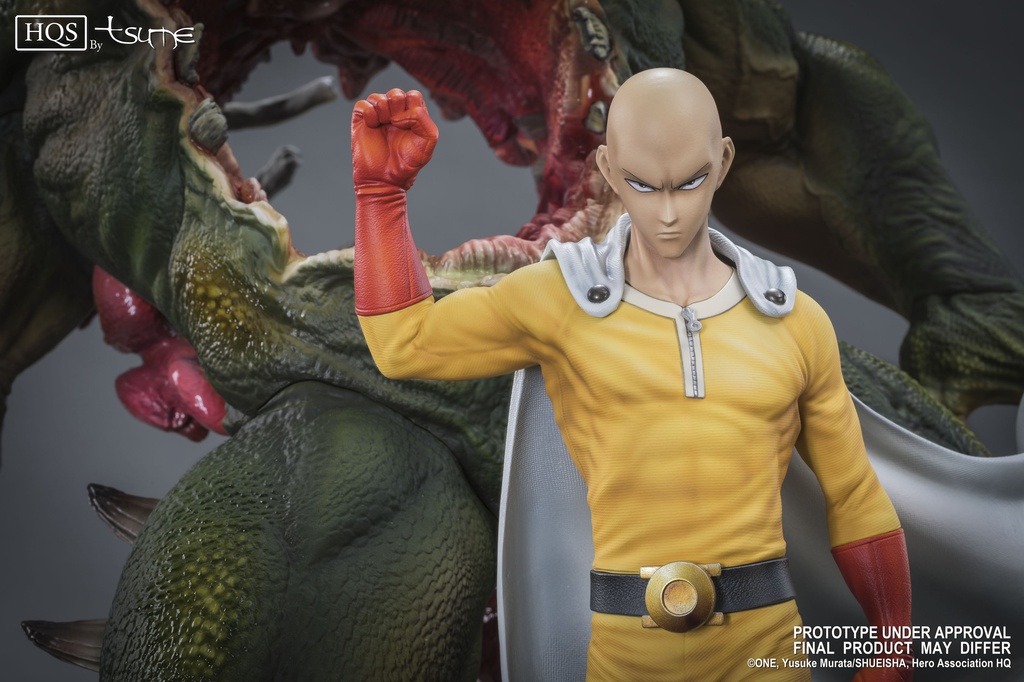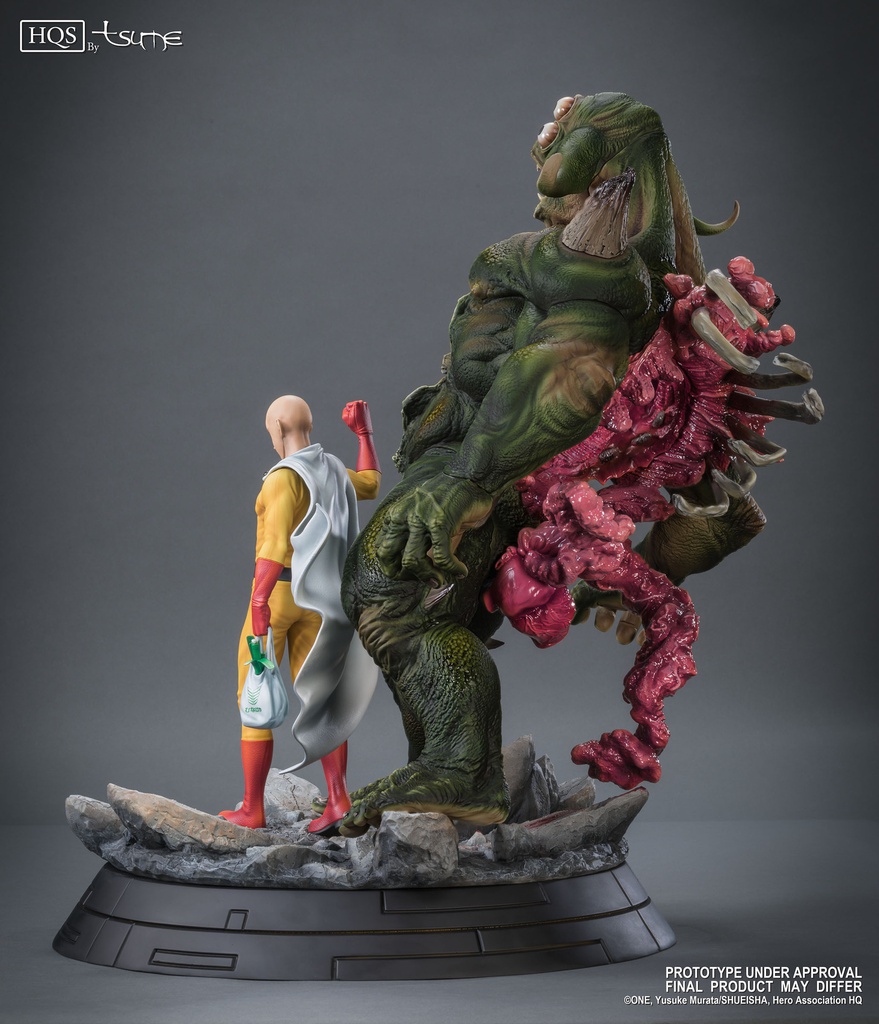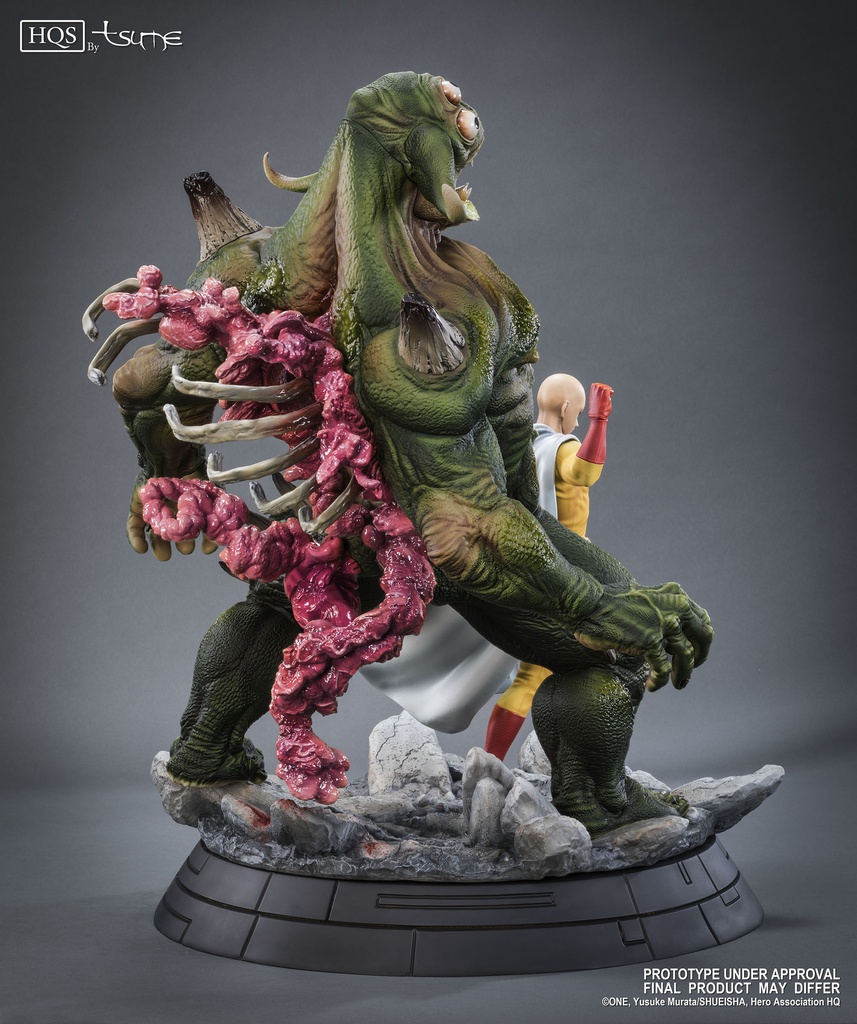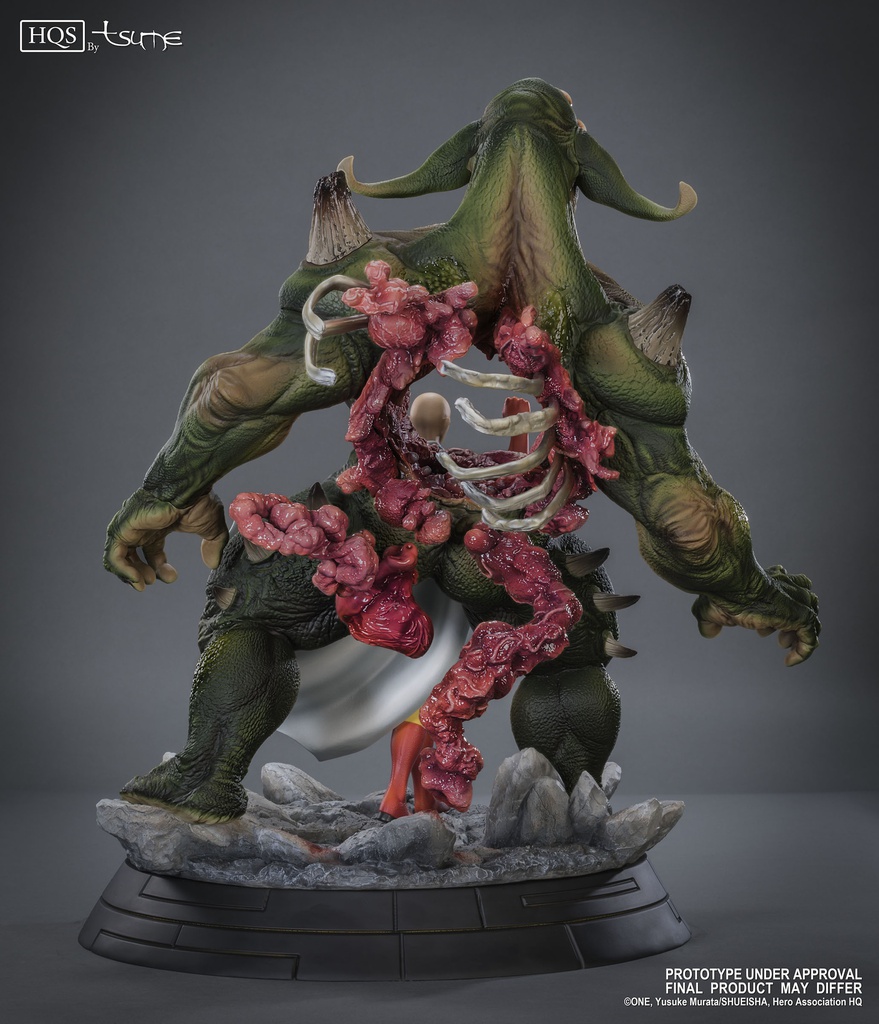 CARACTÉRISTIQUES
Artistic direction / 2D Concept:
Tsume Team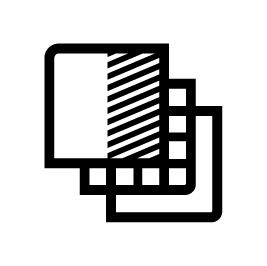 Resine - PVC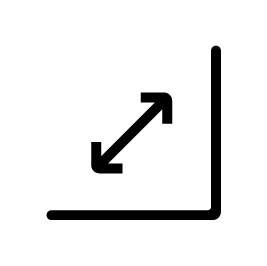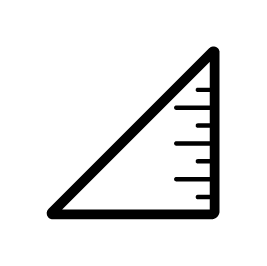 H: 60 cm - P: 50 cm - L: 52 cm

First quarter 2019

For its second HQS of the One Punch Man series, TSUME brings you the main character, Saitama HQS by TSUME.
His "100 Push-Ups, 100 Sit-Ups, 100 Squats and 10KM Running" training made him the strongest man on Earth, able to crush any opponent in one punch, but making his life boring as hell. Now, he fights monsters across the country as a member of the Heroes association while looking for a worthy opponent. 
We have decided to show him bursting effortlessly a monster while doing grocery shopping. His expression either remains careless or serious, depending on one of the faces you want to use for display. The sculpture aims to show the power in his punch with the startled attitude of the monster. The painting switches between shiny and matte areas and gives out a slimy touch to the skin texture, which is somewhat similar to amphibians.
Included one Saitama statue, two heads, the base with the monster, its metal plate and and authenticity certificate.
Scale 1/6. Total run of 1800 pieces. 
Estimated release date: first quarter 2019*.
 © ONE, Yusuke Murata/SHUEISHA, Hero Association HQ