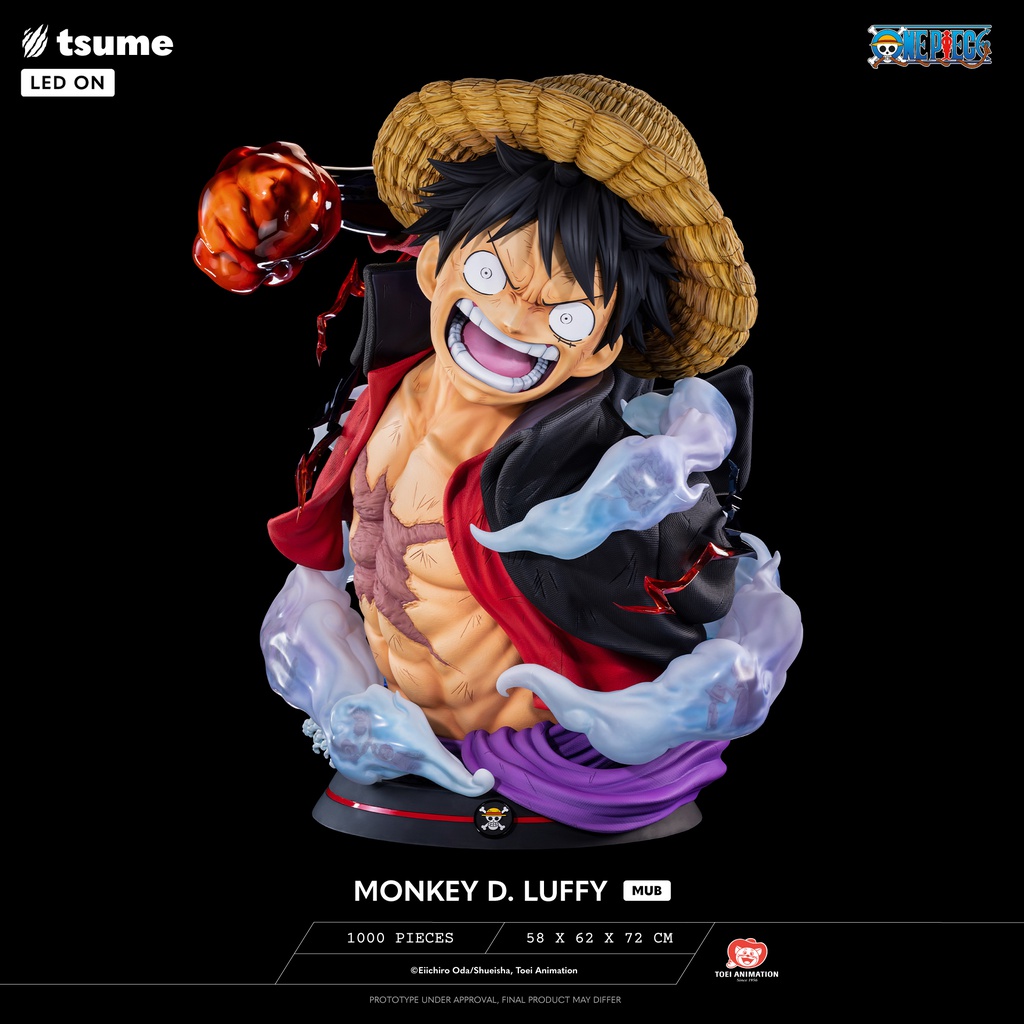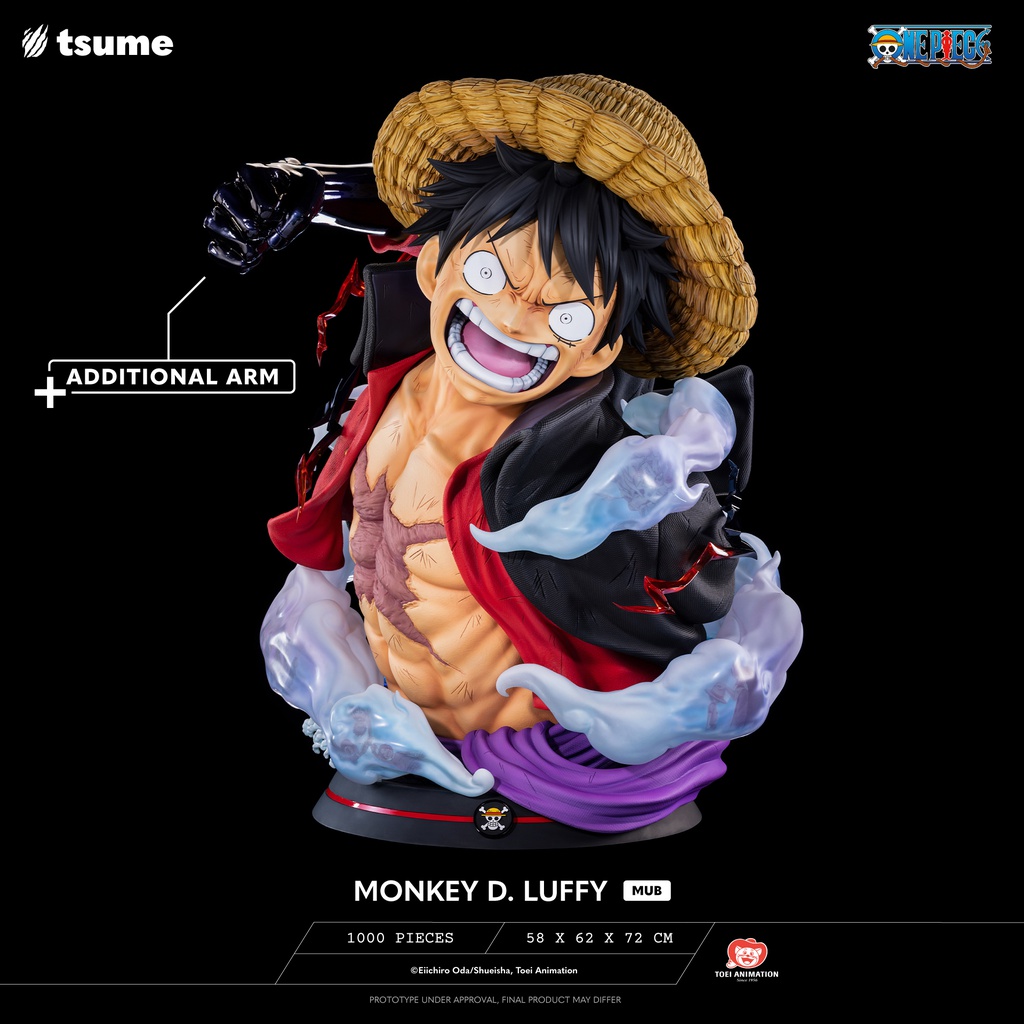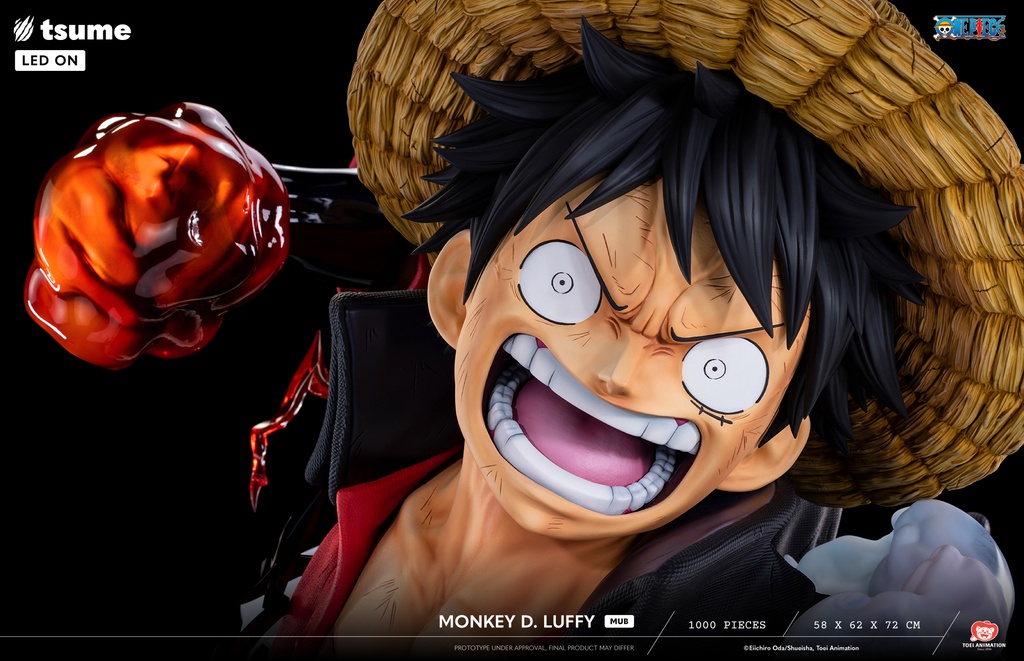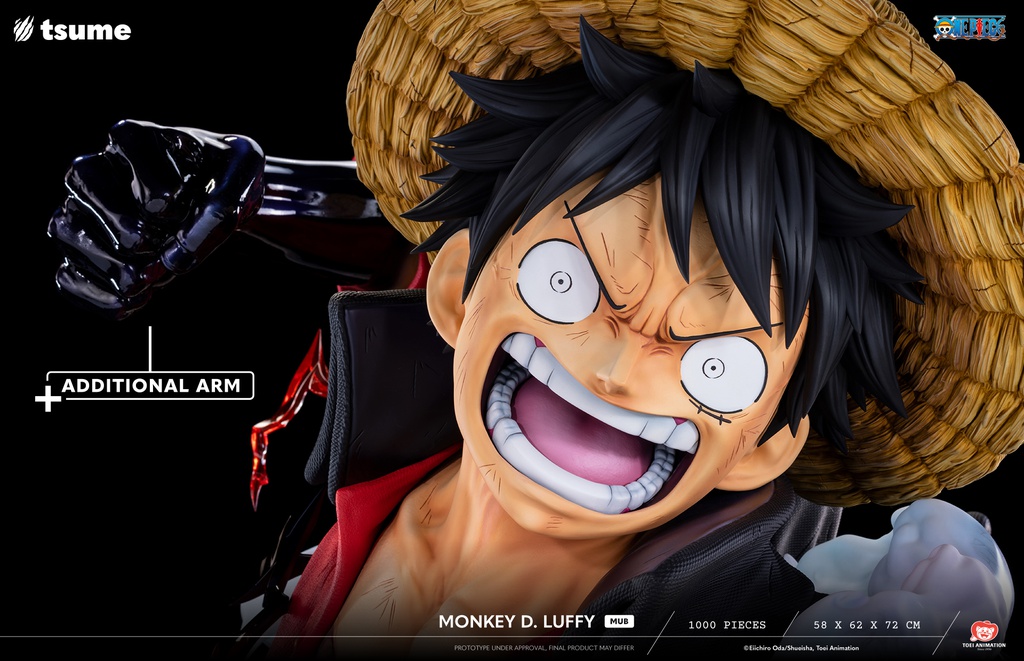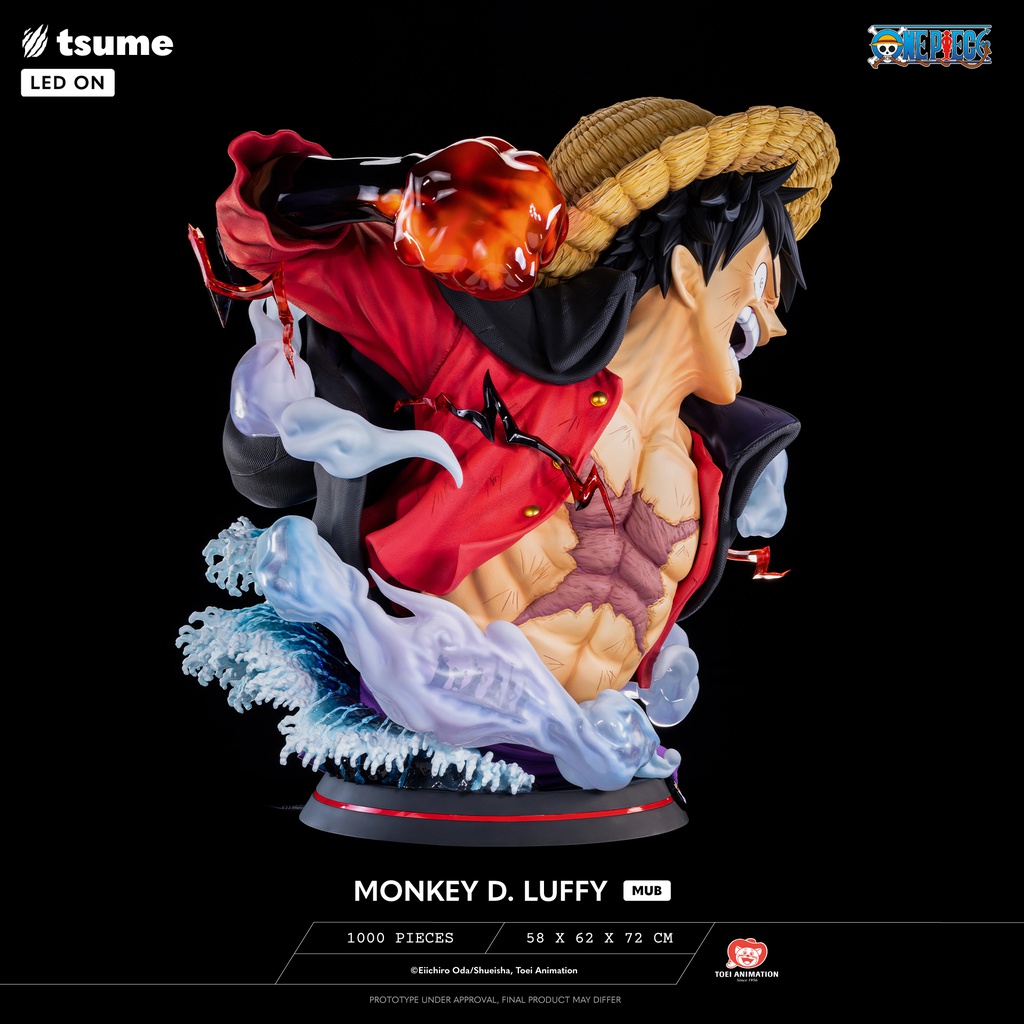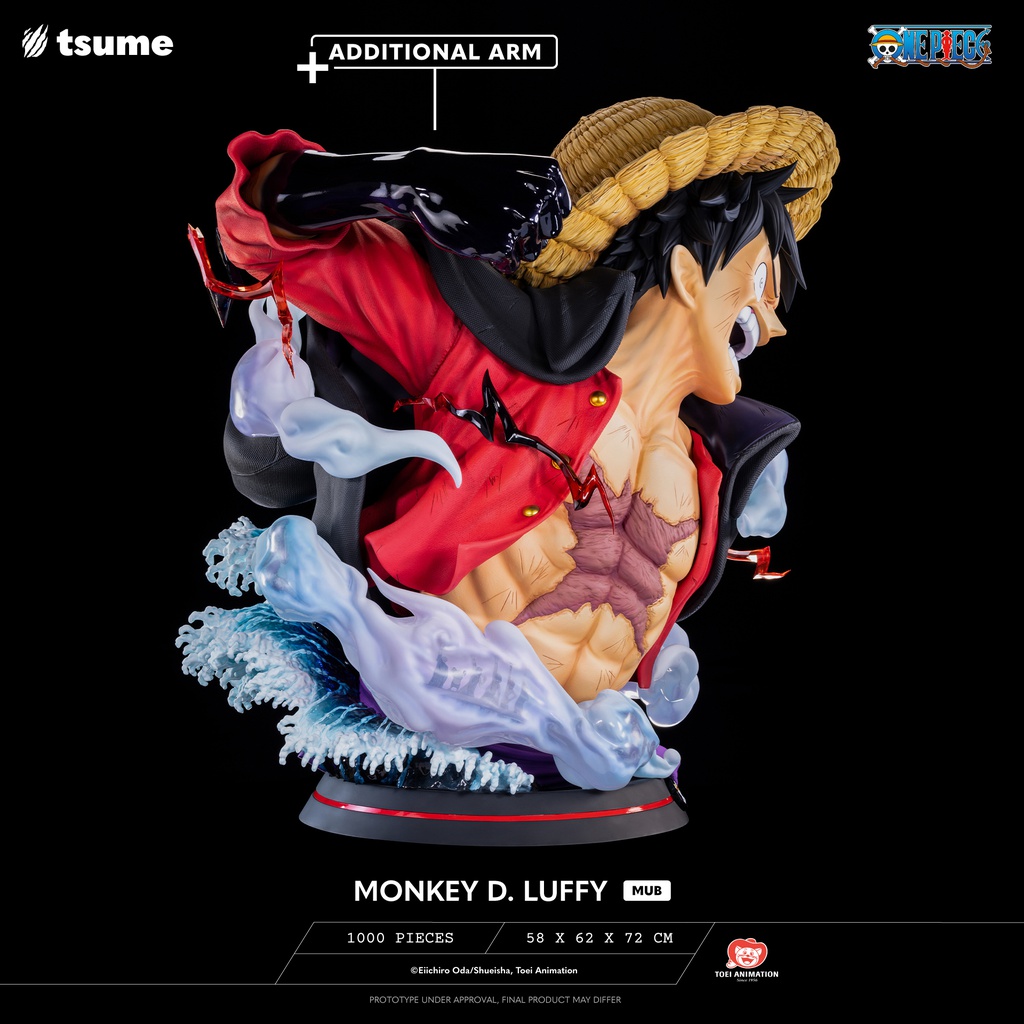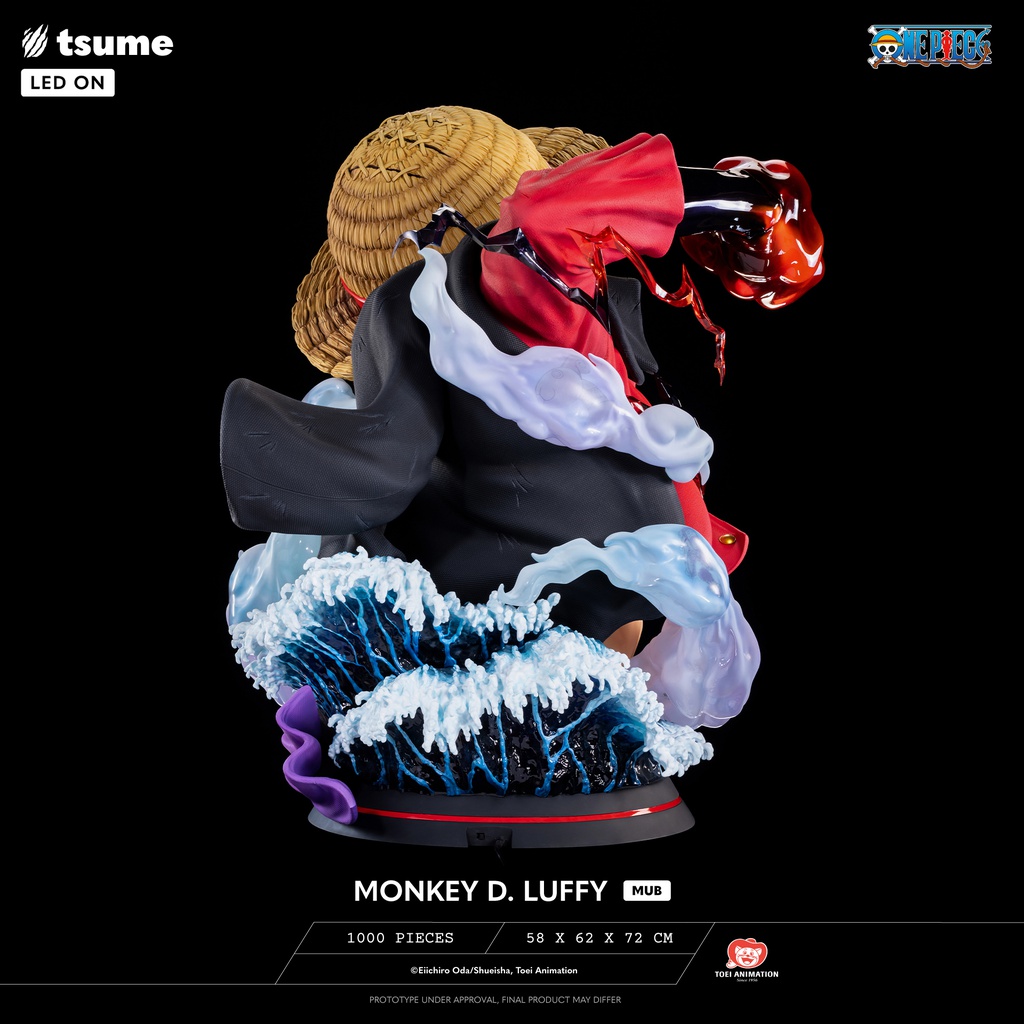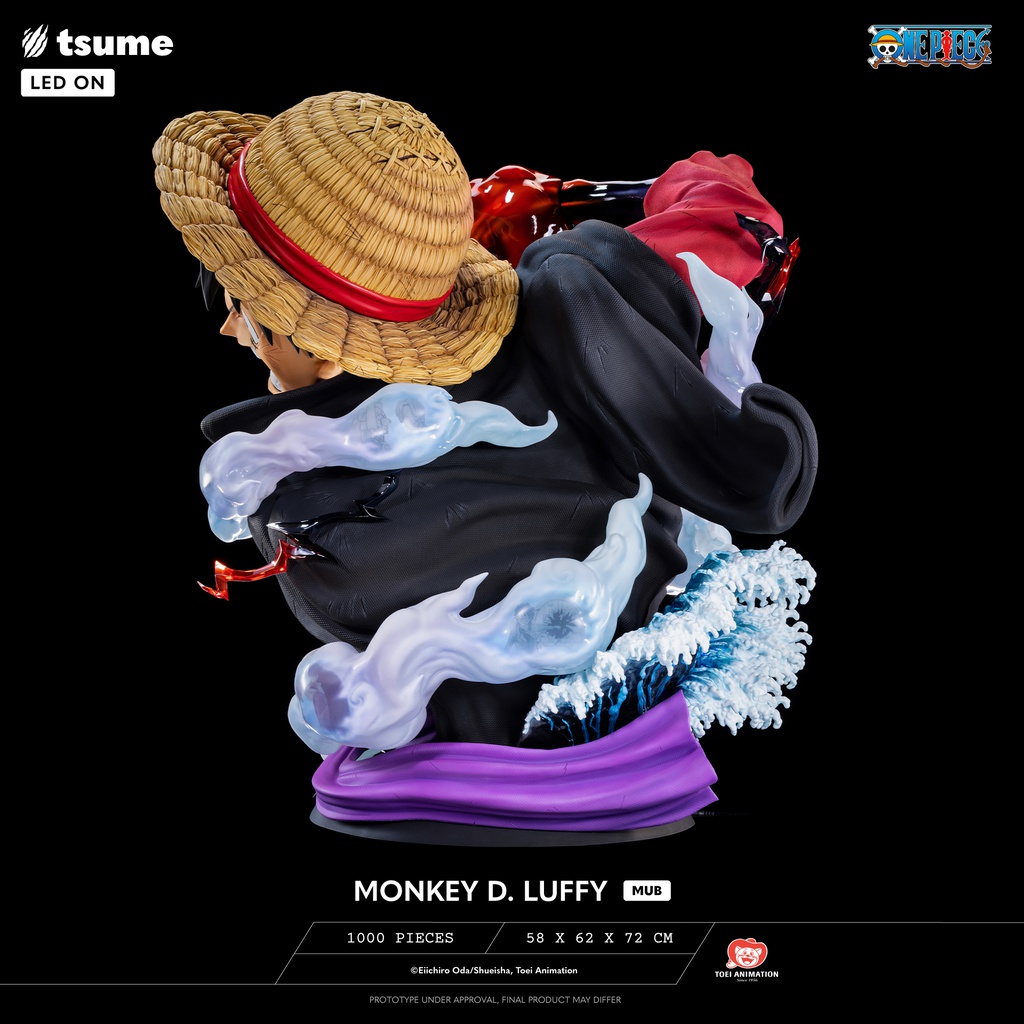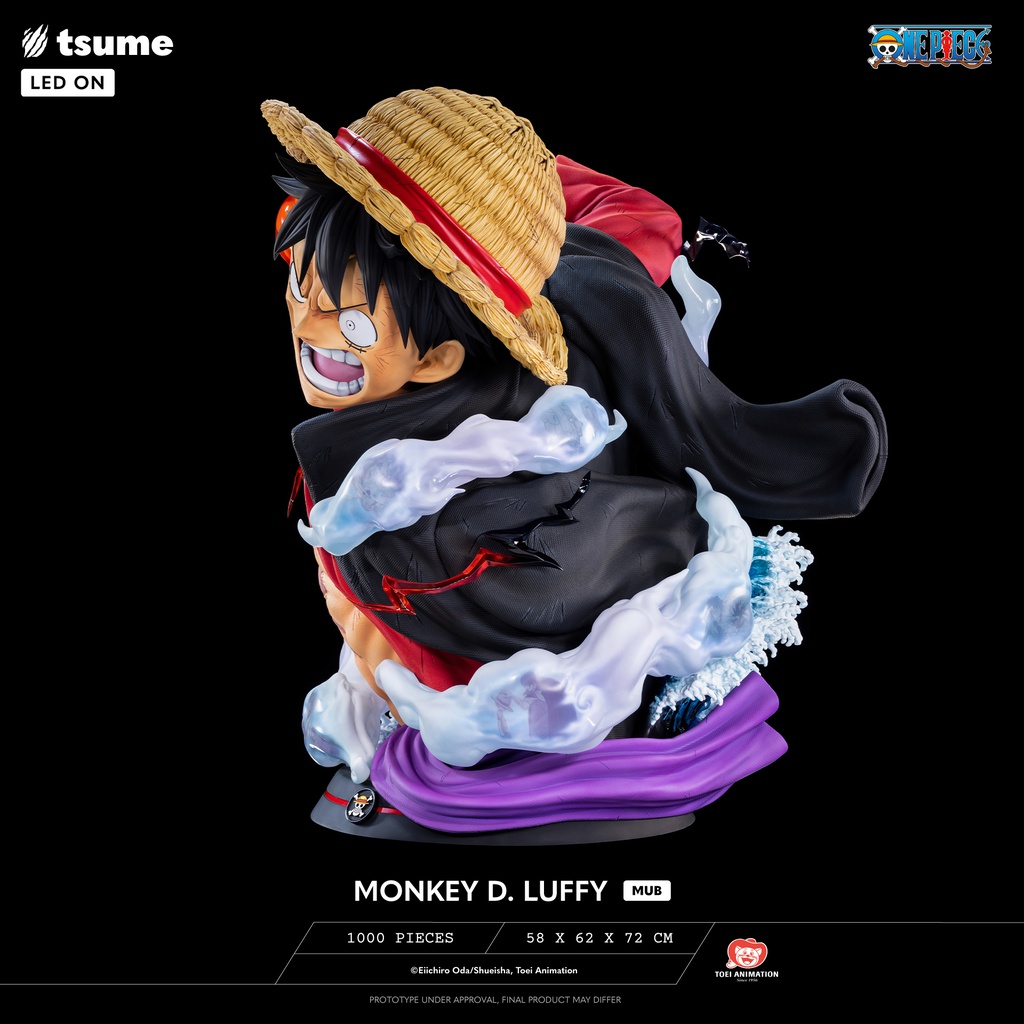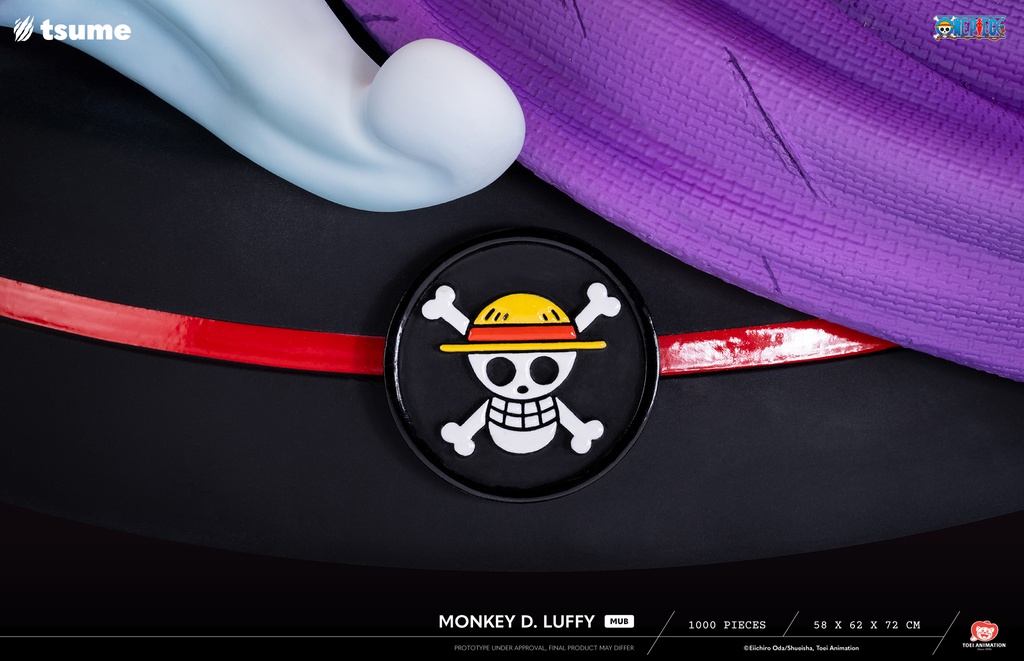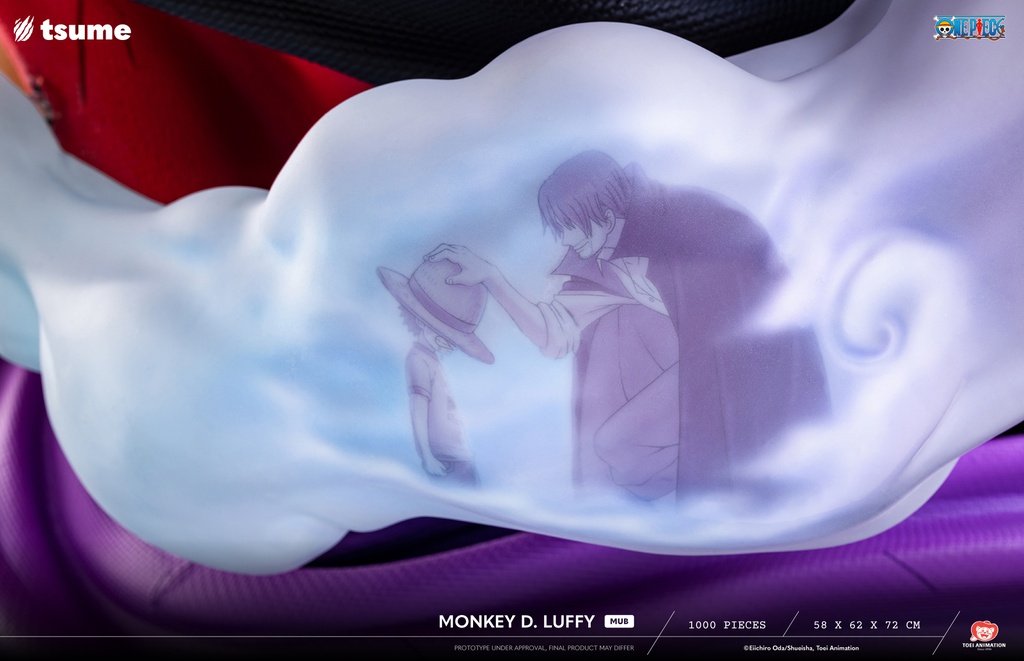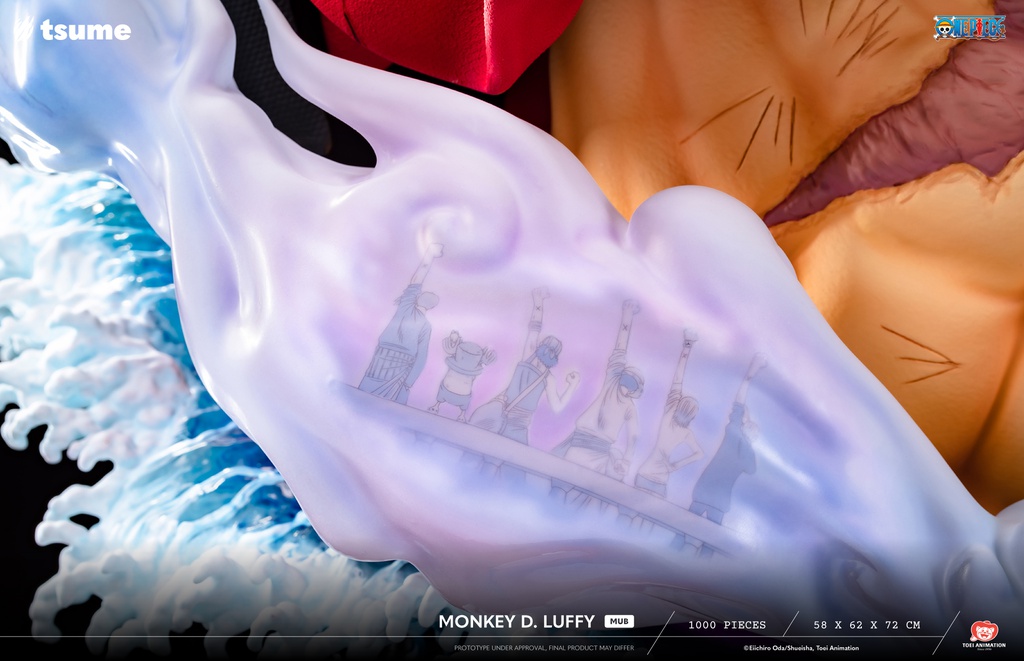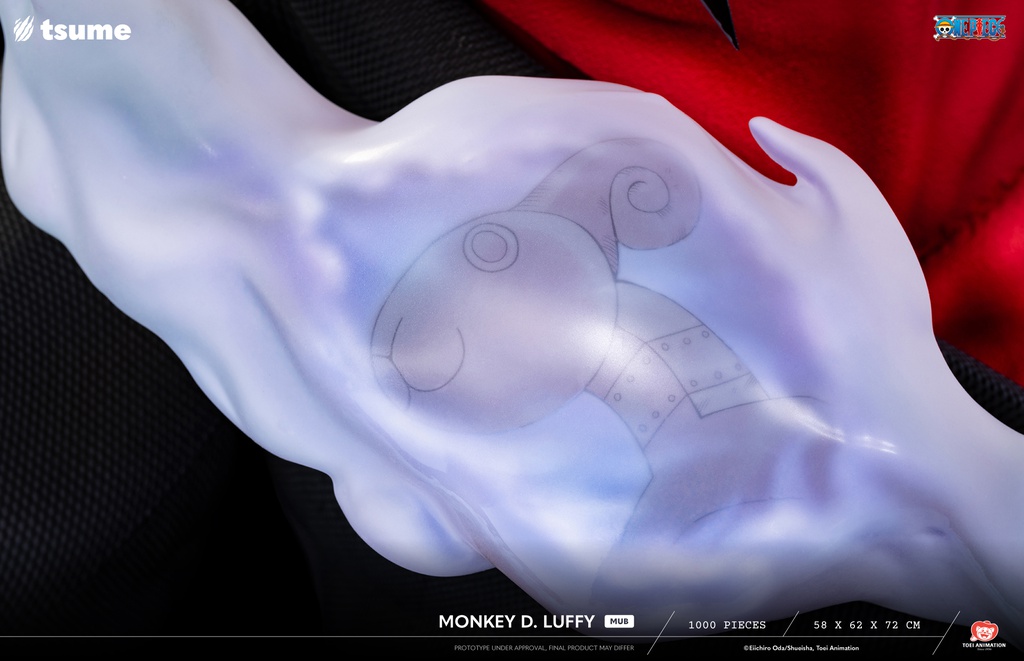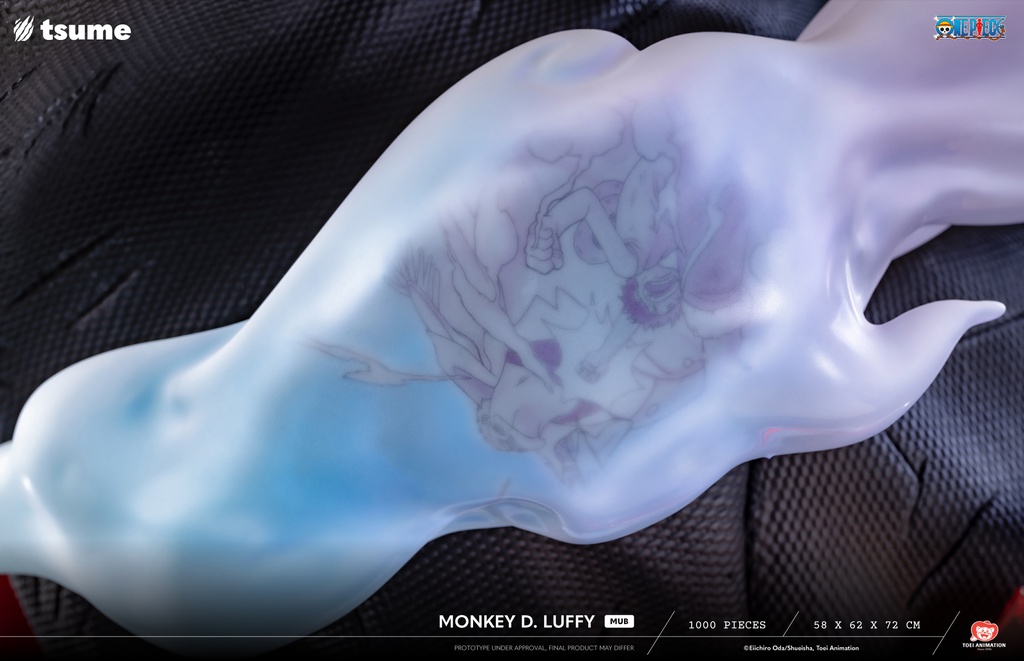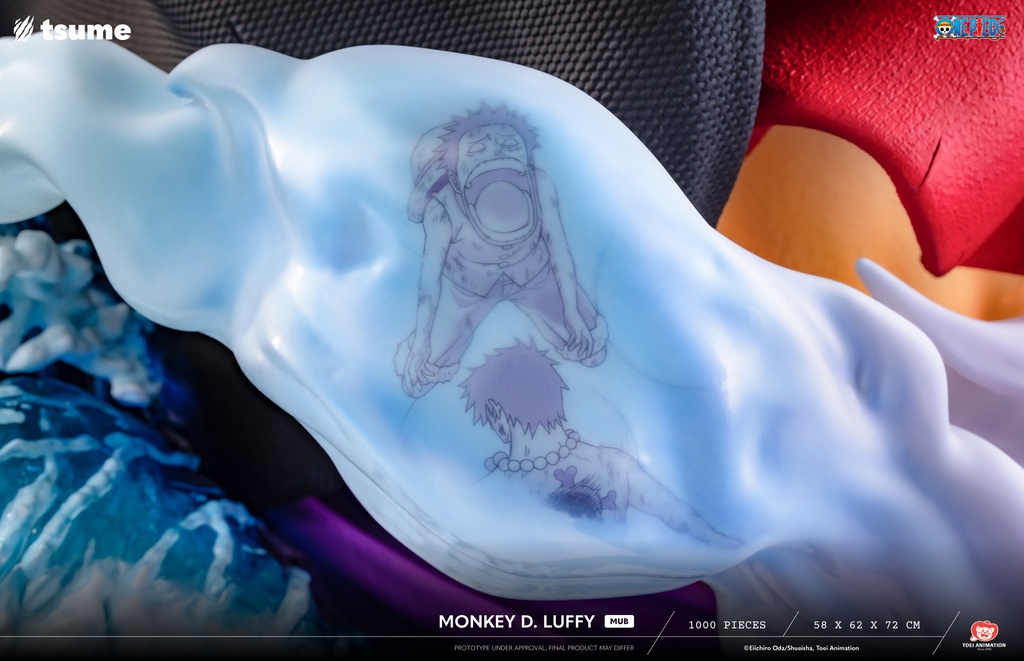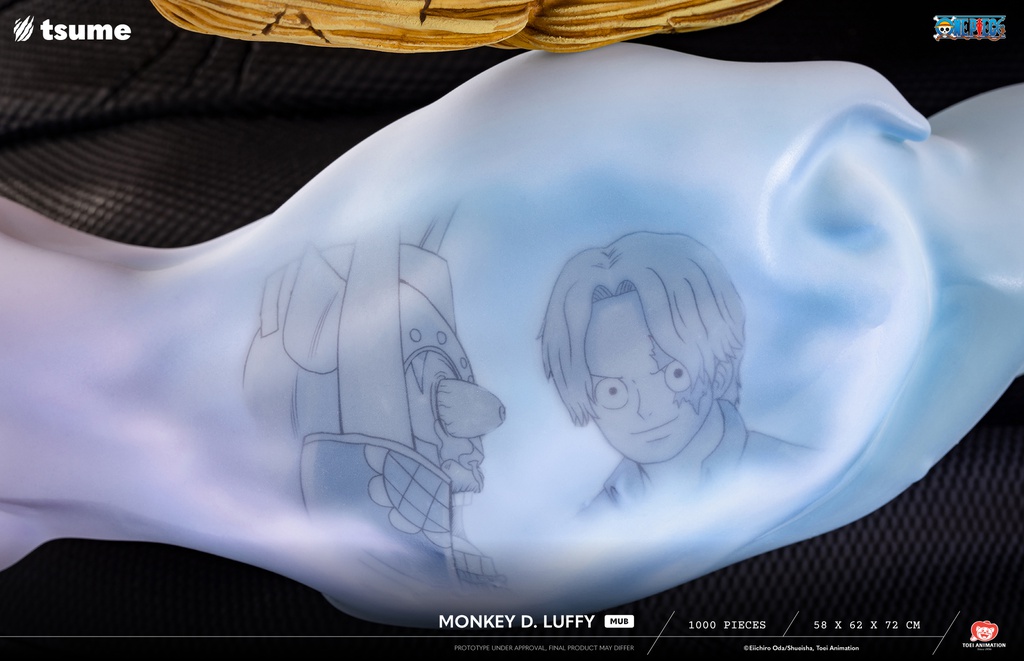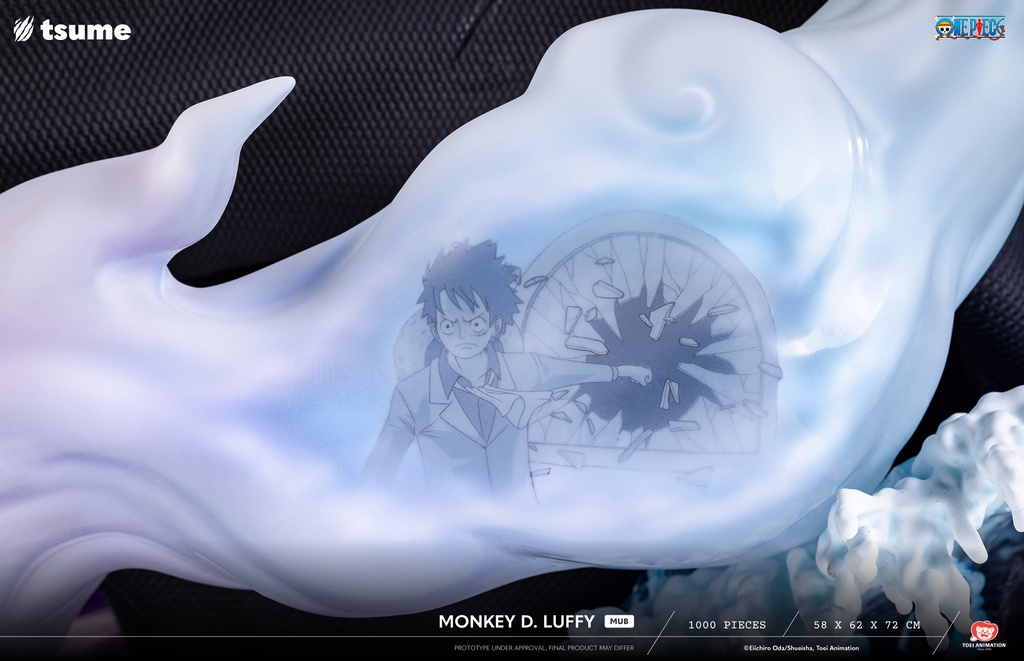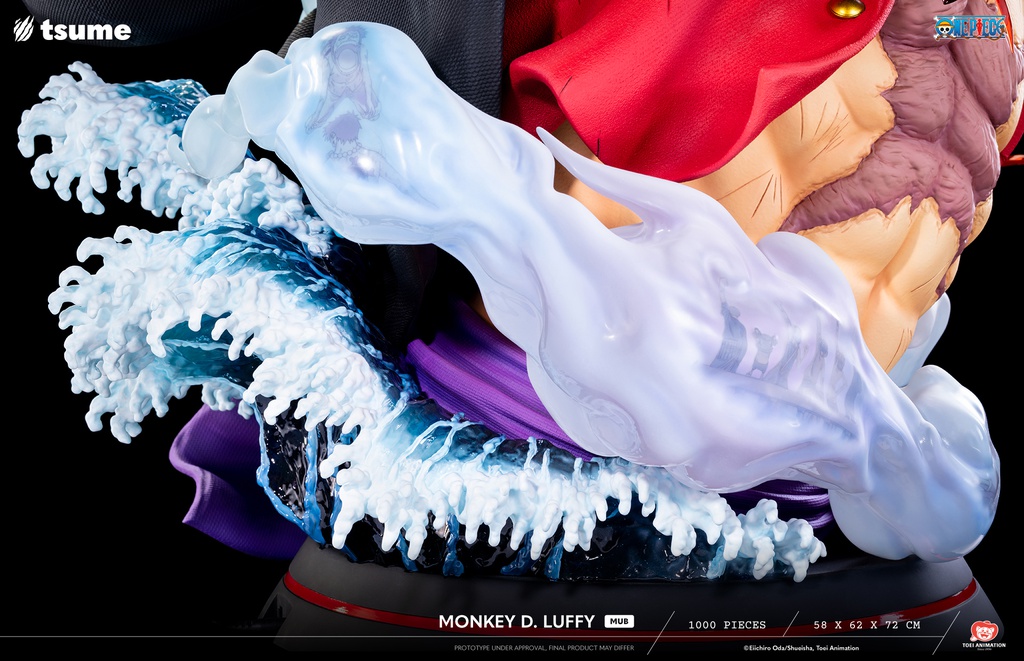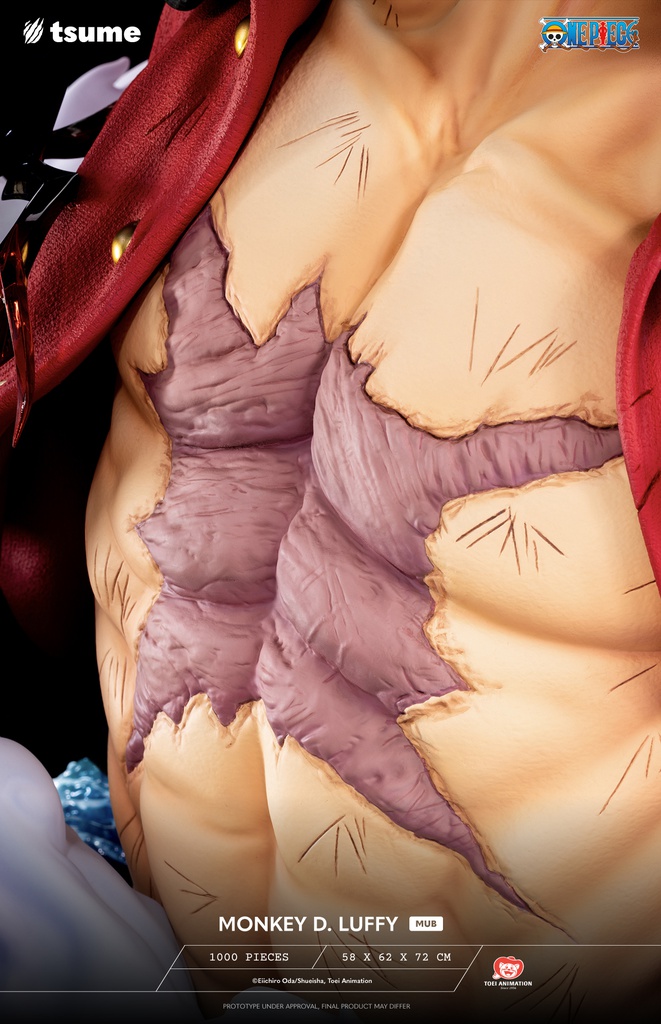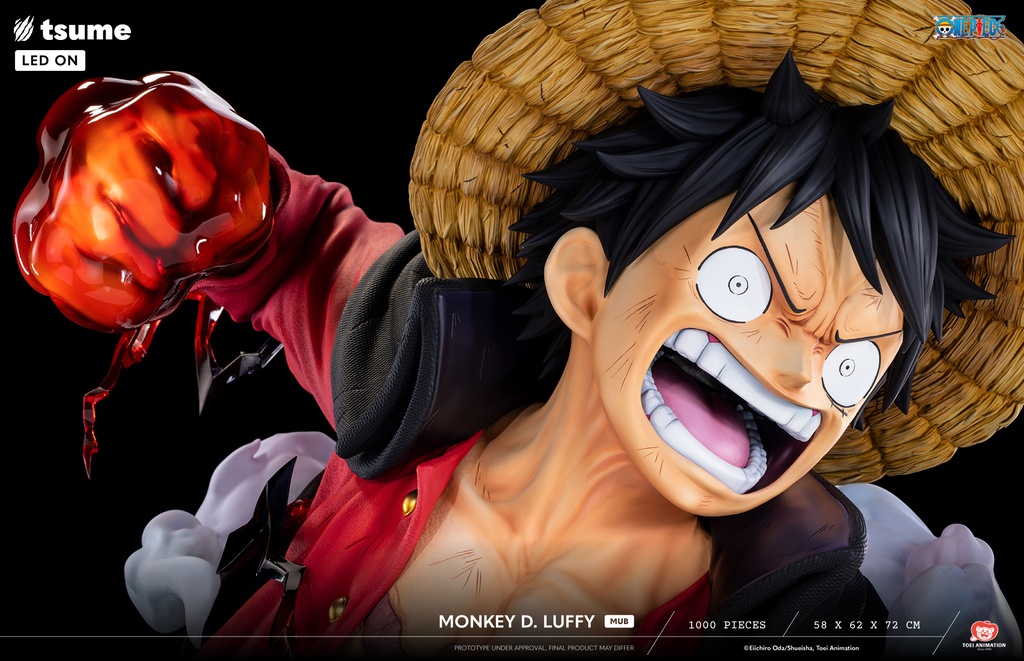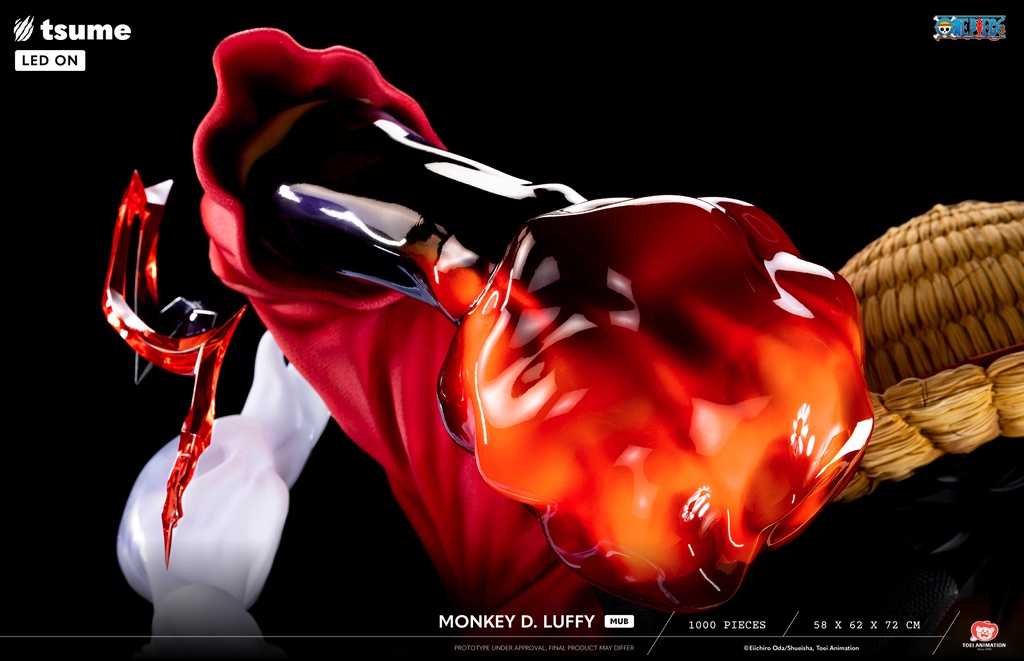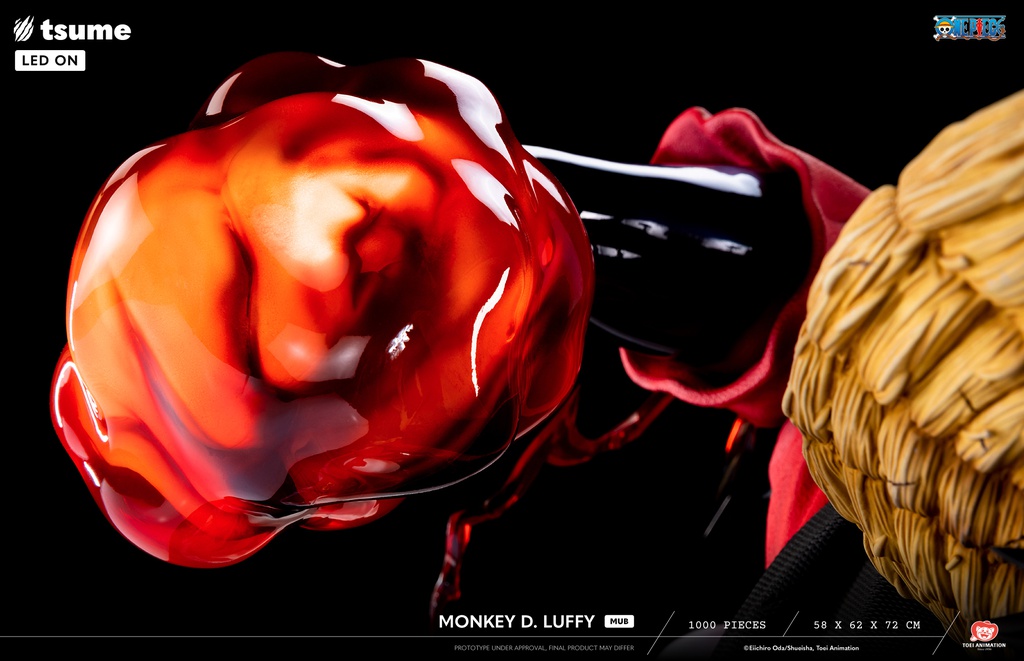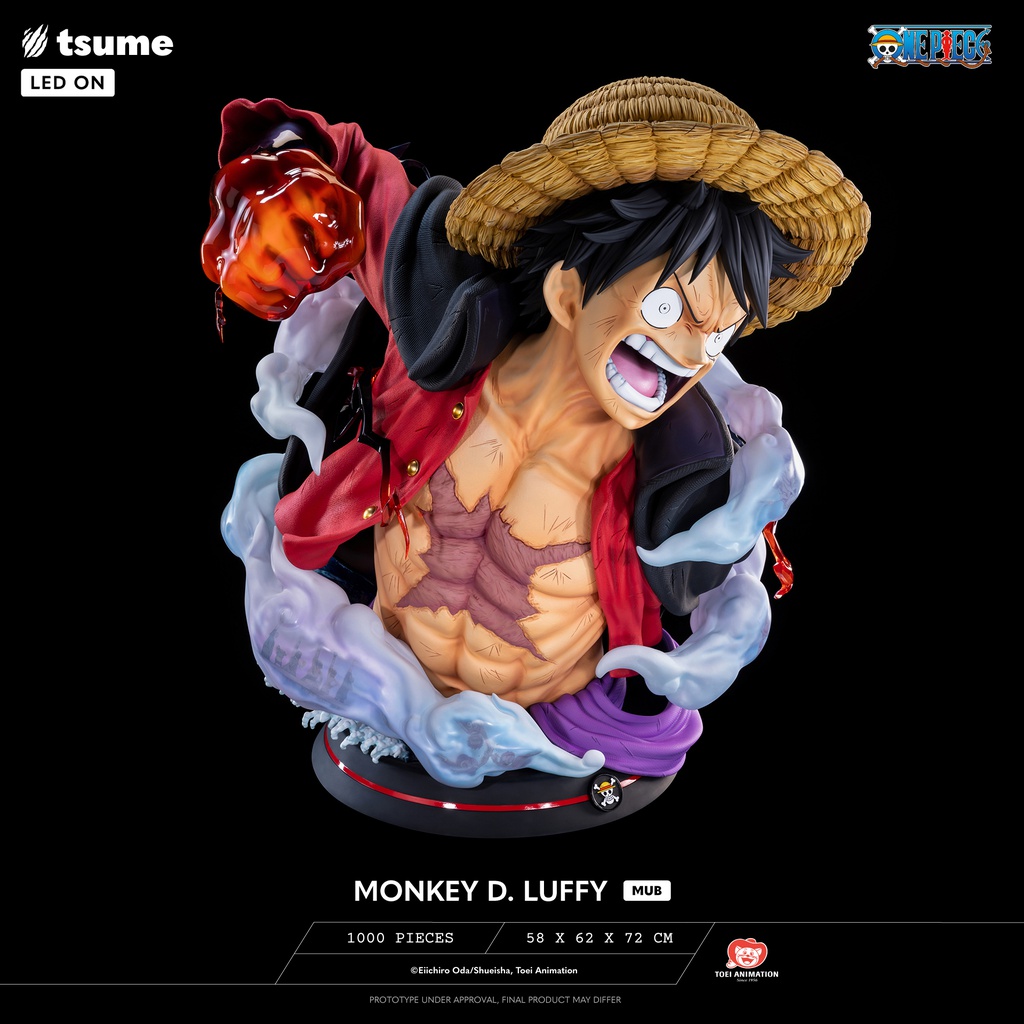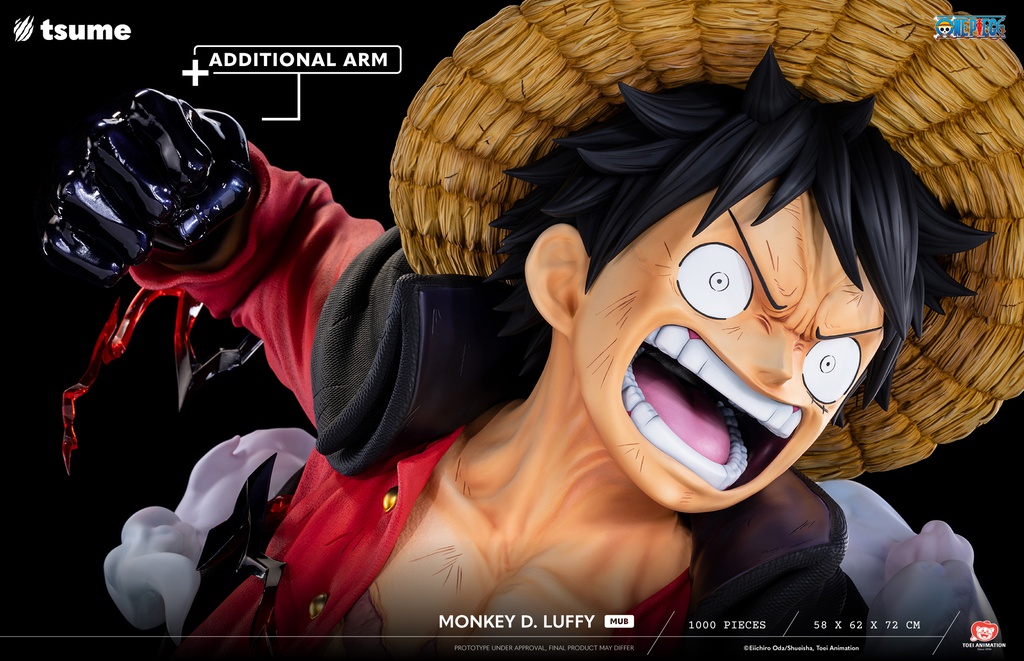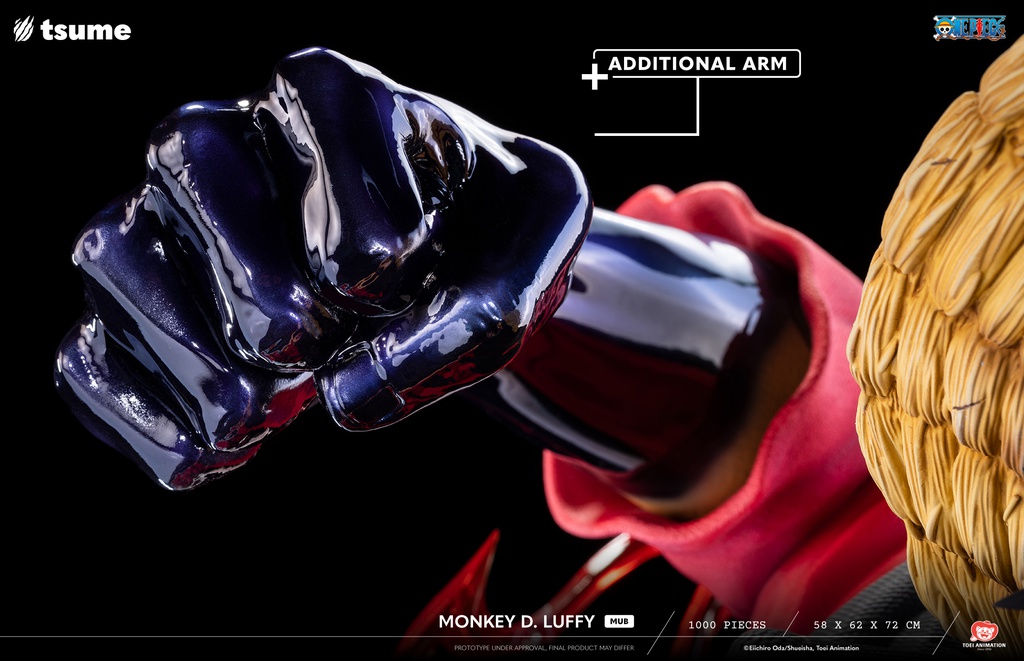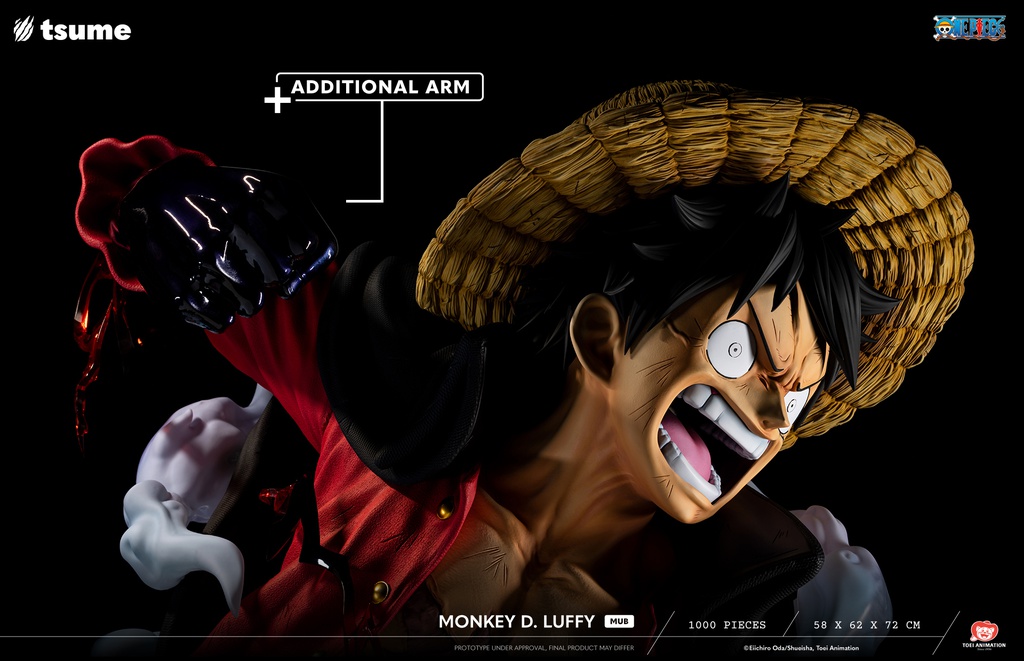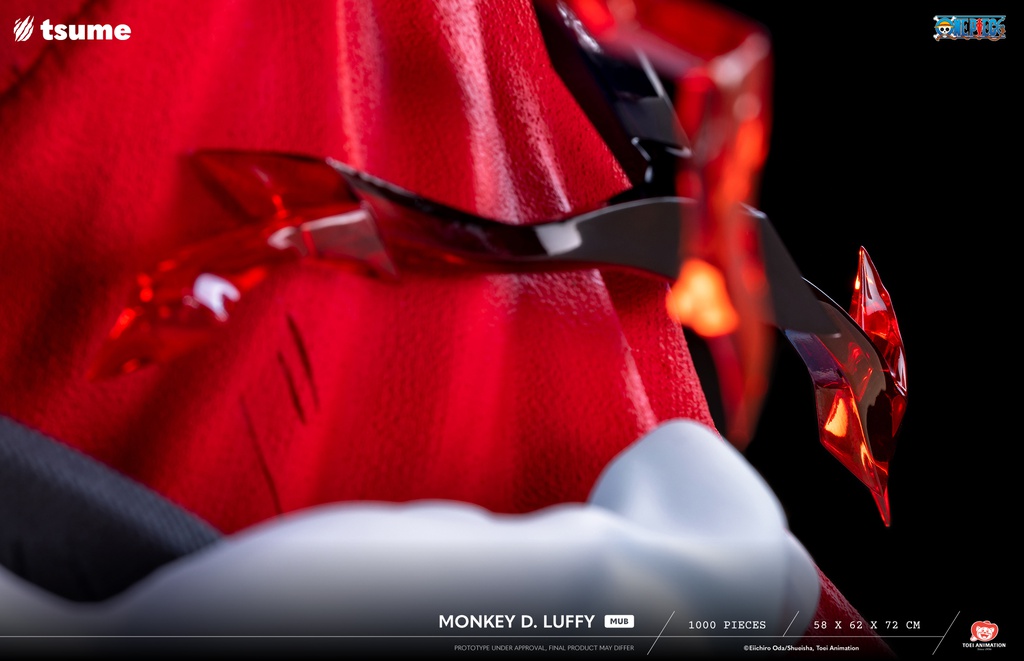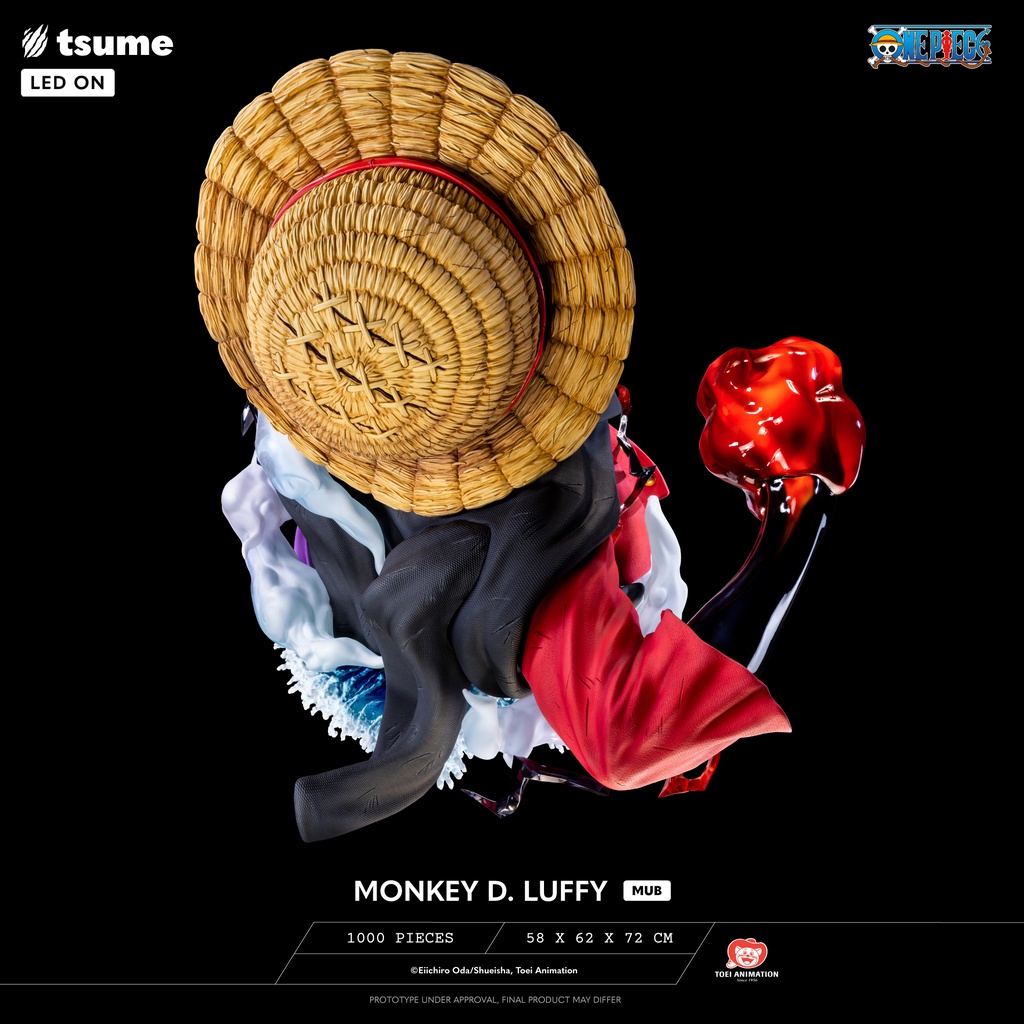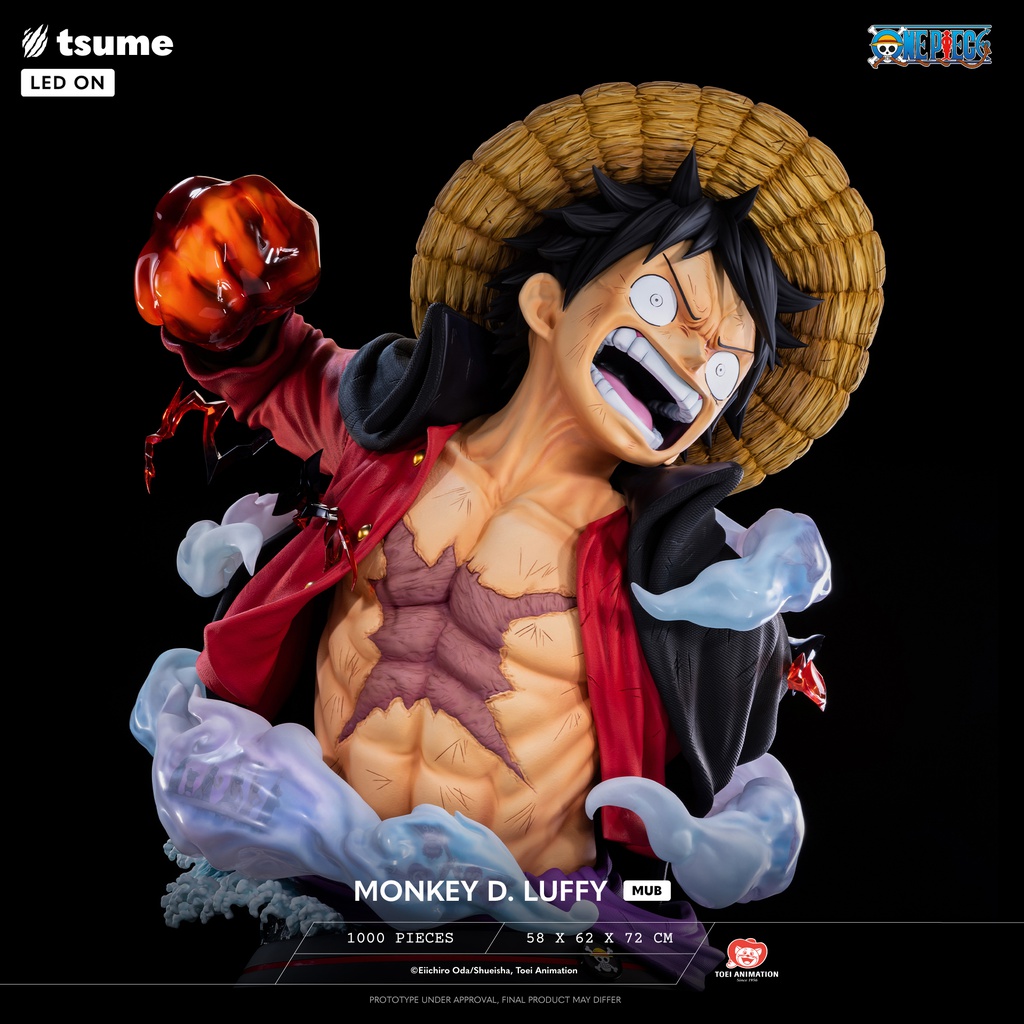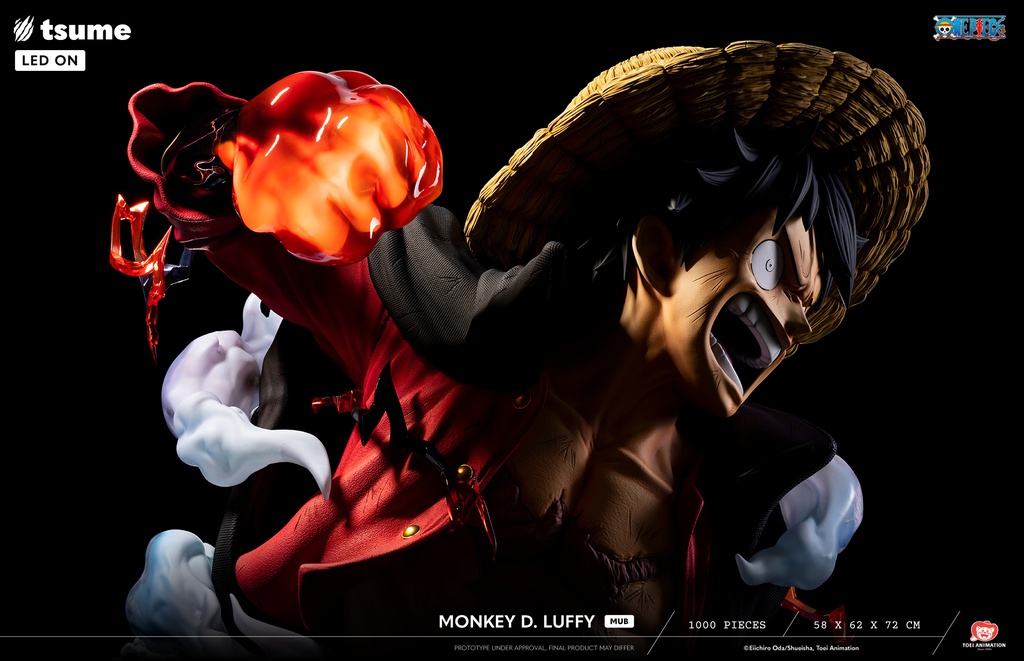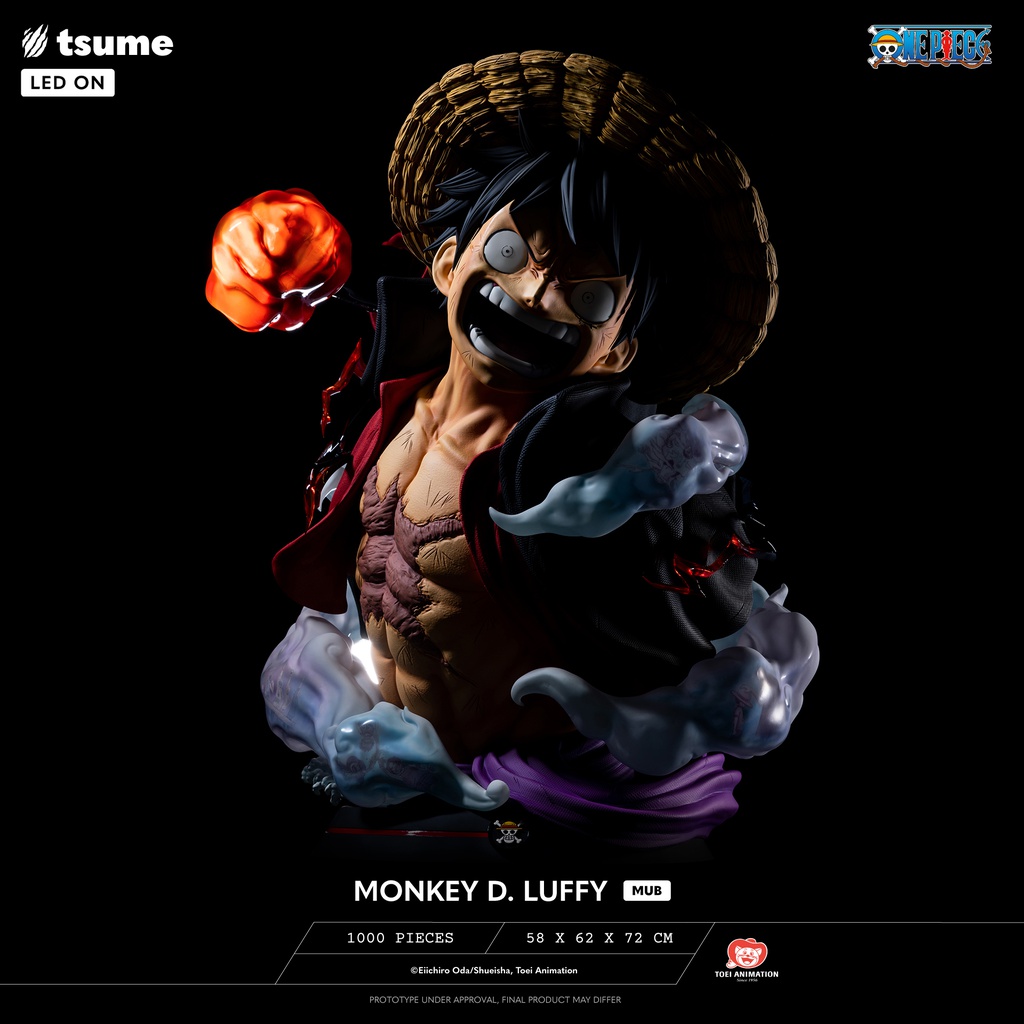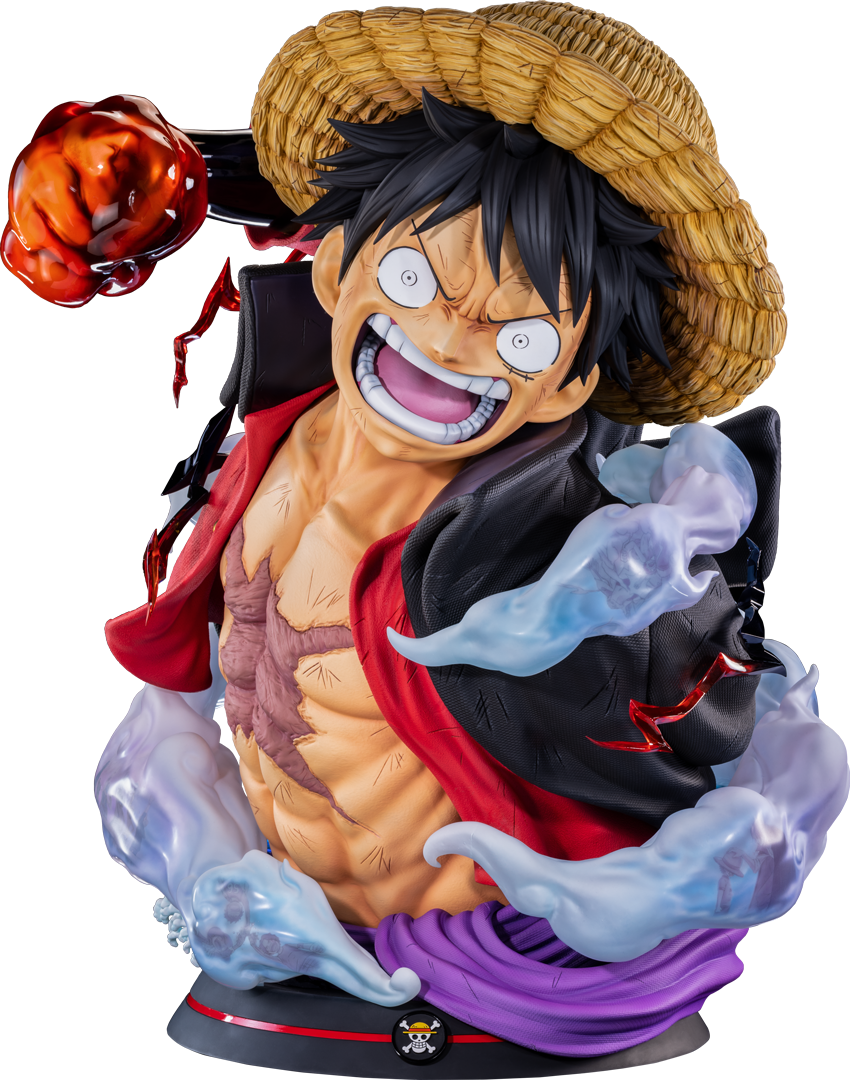 LIMITED EDITION 1000 PIECES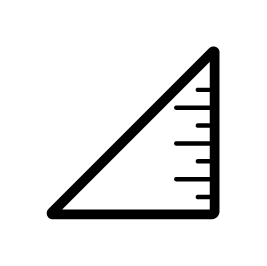 W: 58 CM D: 62 CM H: 72 CM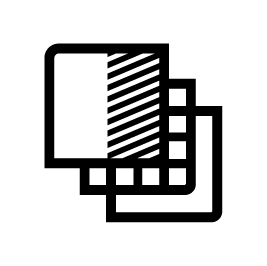 RESINE PVC METAL MAGNET

QUARTER 3 2024 - Q.2 2025

1000 PIECES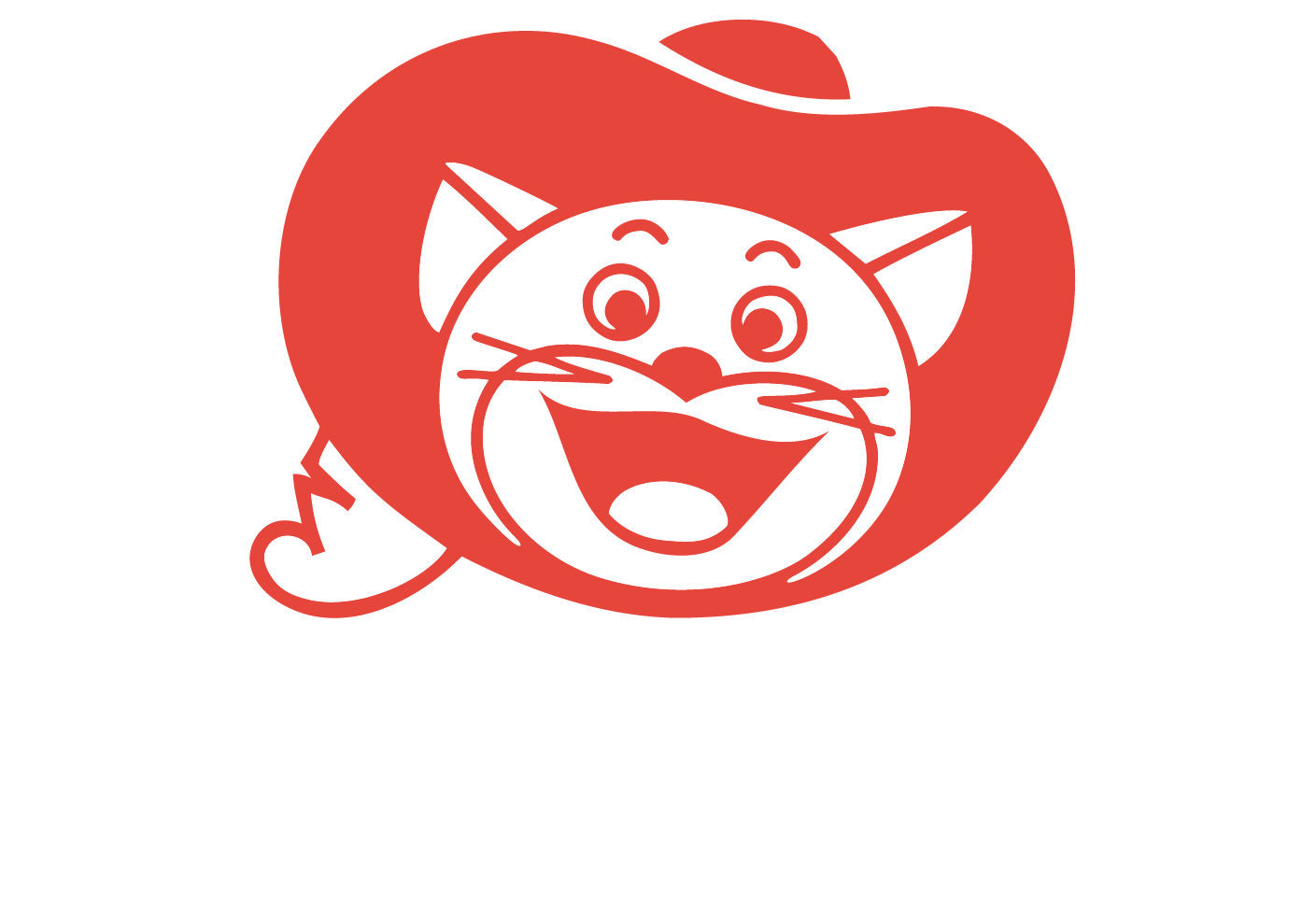 LIMITED EDITION 1000 PIECES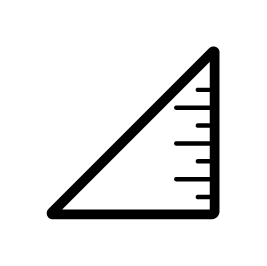 W: 58 CM D: 62 CM H: 72 CM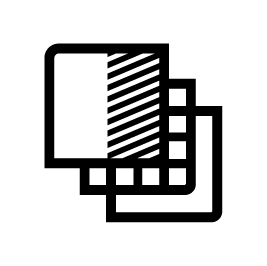 RESINE PVC METAL MAGNET

QUARTER 3 2024 - Q.2 2025

1000 PIECES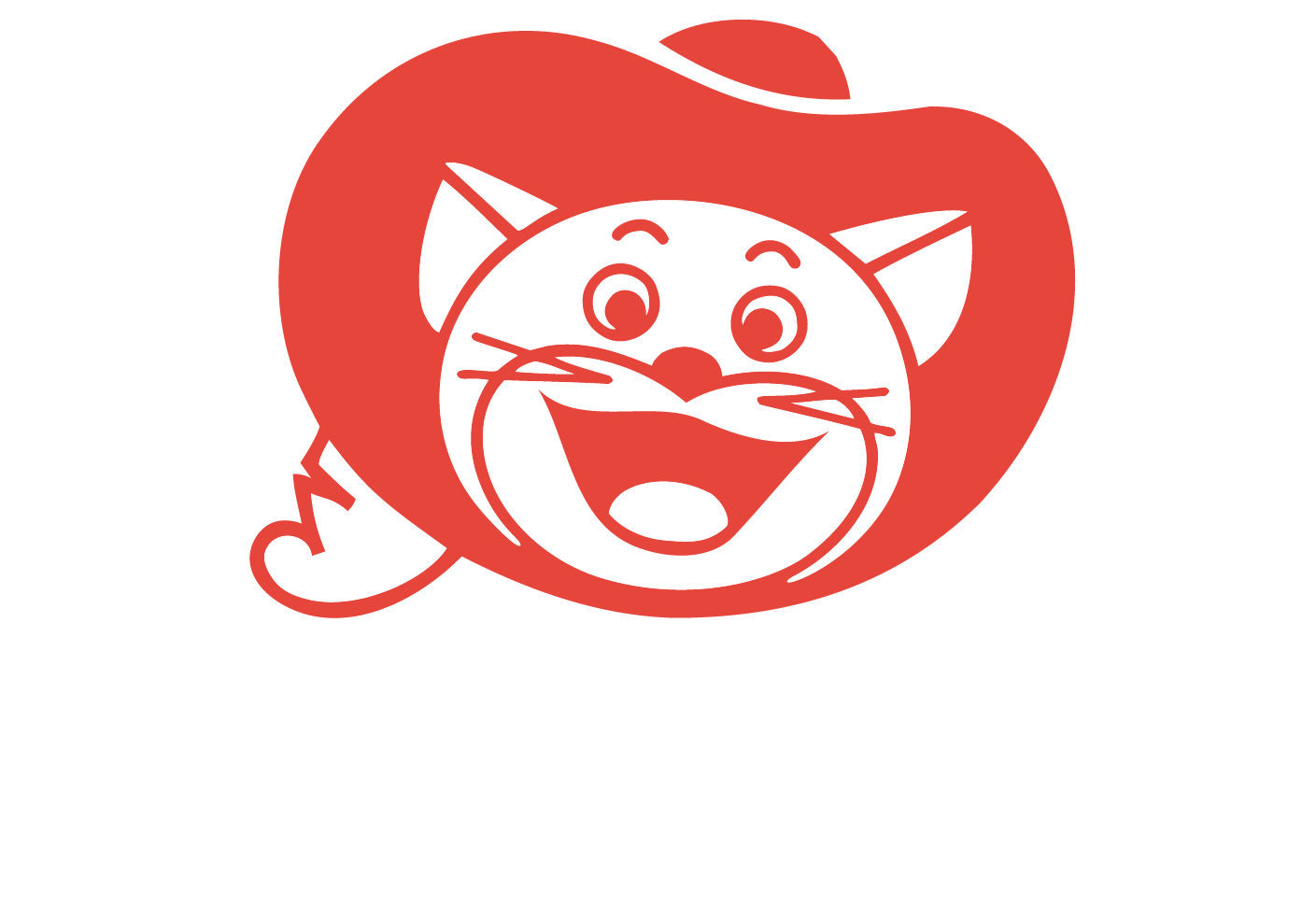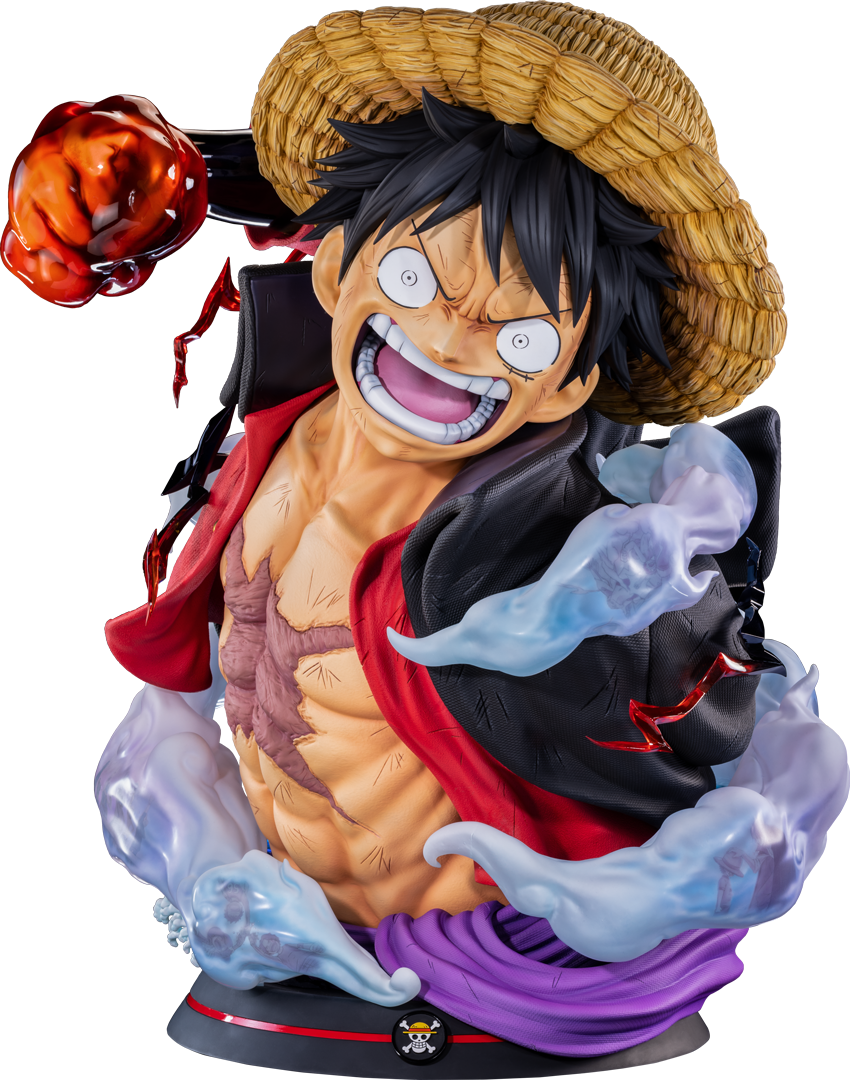 « I am Monkey D. Luffy. The man who'll surpass you guys… and become the King of the Pirates! » - Luffy to Big Mom and Kaido
This MUB represents Monkey D. Luffy and his path to becoming the Pirate King, many references recalling the stages of his life that led him to this precise moment! The hero who swore to free Wano takes on Emperor Kaidou here in the episode "Straw Hat Luffy - The Man Who Will Become the Pirate King" from the Wano Country arc. The 5th Emperor wears his Straw Hat entrusted by Red Hair when he was a child, the one he got from Roger. If Luffy had inflicted his scar under his eye to prove his courage to Shanks, today it underlines the will to win engraved in his eyes and his wrath against Kaidou for having shattered the dream of the Wano samurai to honor the memory of their Shogun ...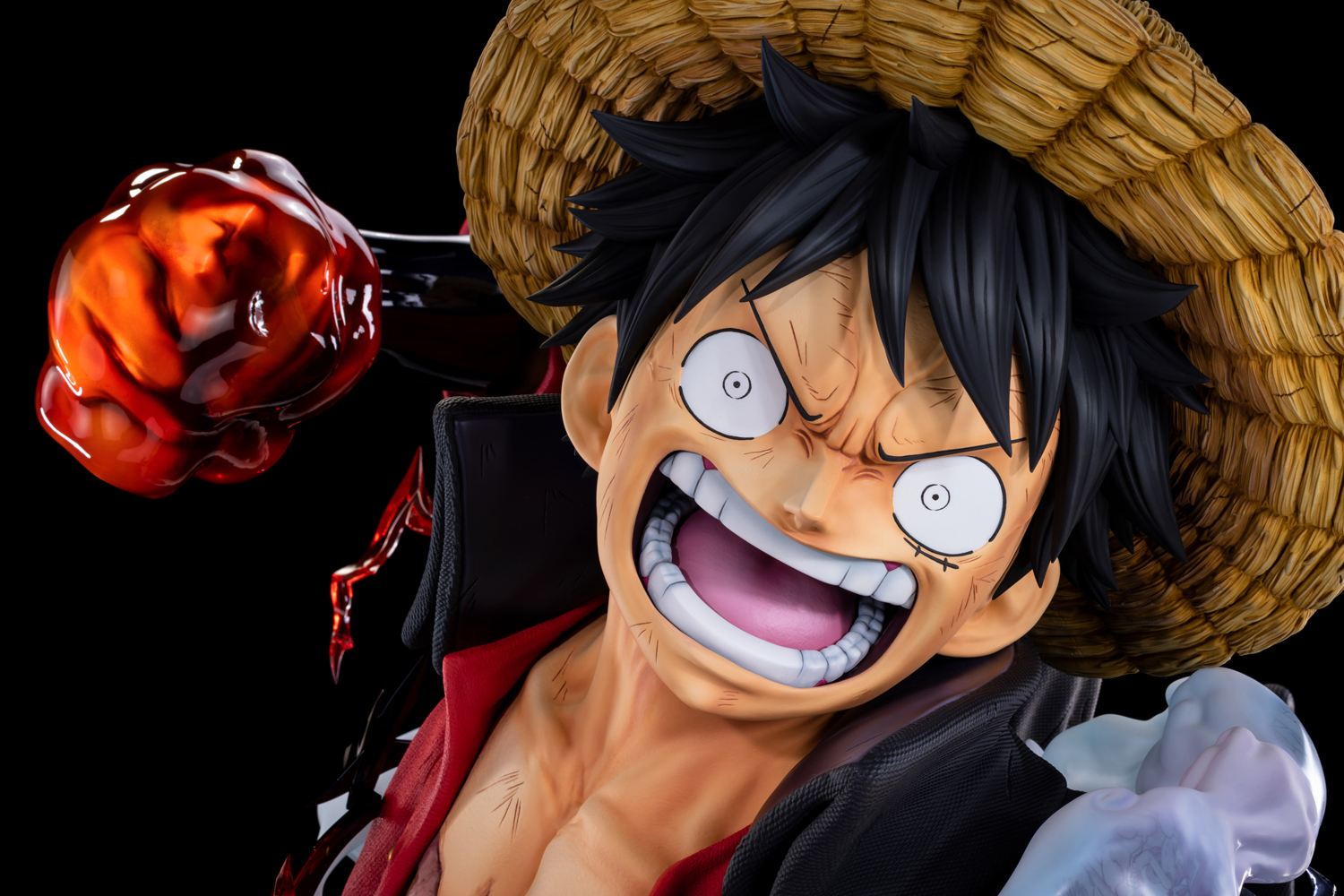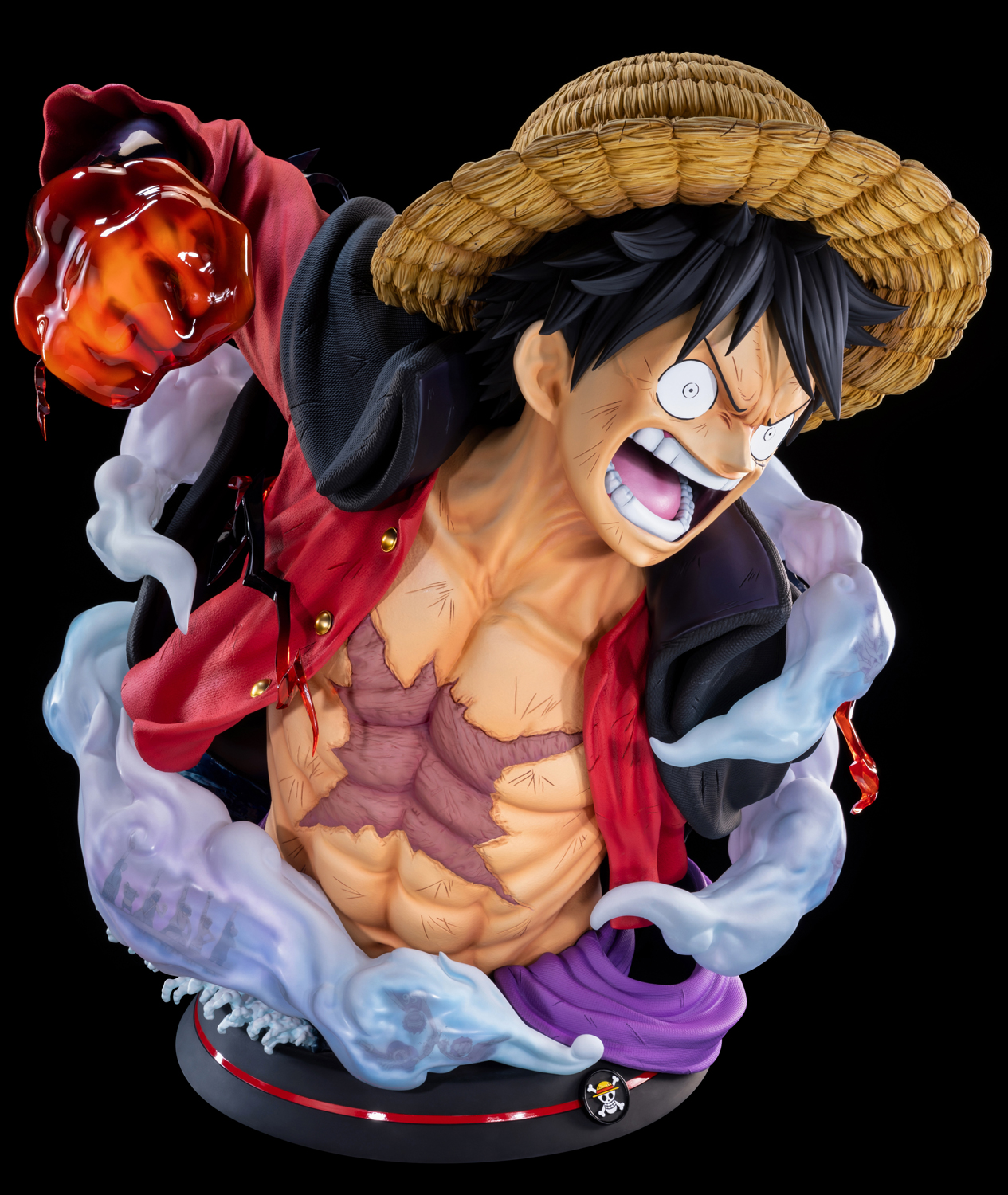 Luffy wears his long black coat, purple belt and red vest with 4 golden buttons revealing his muscular torso, result of his Herculean training, and the cross scar on his chest, proof of the near-fatal attack inflicted by Akainu during the Summit War. This signature of the former Admiral recalls how he killed Ace and pierced his brother's heart, marking him with a deep and incurable wound. This time, the son of the Revolutionary Army leader will leave his own mark by pulverizing the one who stands in the way of his dream. In Gear 2, looking enraged and surrounded by dark lightning bolts, the Haoshoku Haki bearer uses Busoshoku Haki blackening and hardening his fist to propel it into the face of the Strongest Creature and Uo Uo no Mi wielder.
Discover Luffy's landmark memories on these clouds!
Learn more
Covered in shiny varnish, his forearm is interchangeable with another fist showing him using Advanced Ryuo! Enveloping his fist with Haki in reddish transparent resin to forging an indestructible armor, leds radiate the fiery strike that will make the Emperor travel far from Wano. As he sends him flying in the clouds, they surround him with his memories, happy and unhappy, constituting his story and symbolizing his evolution until this summit fight! Made of white, bluish and purplish satin transparent resin, these clouds are an open book telling how Luffy tends towards his dream of becoming the Pirate King, the bluish translucent waves accompanying him towards his destiny!

All these good and bad moments from the past have forged the Man he is today, a powerful and kind Captain to his crew, a future Emperor and who knows... the Pirate King one day soon!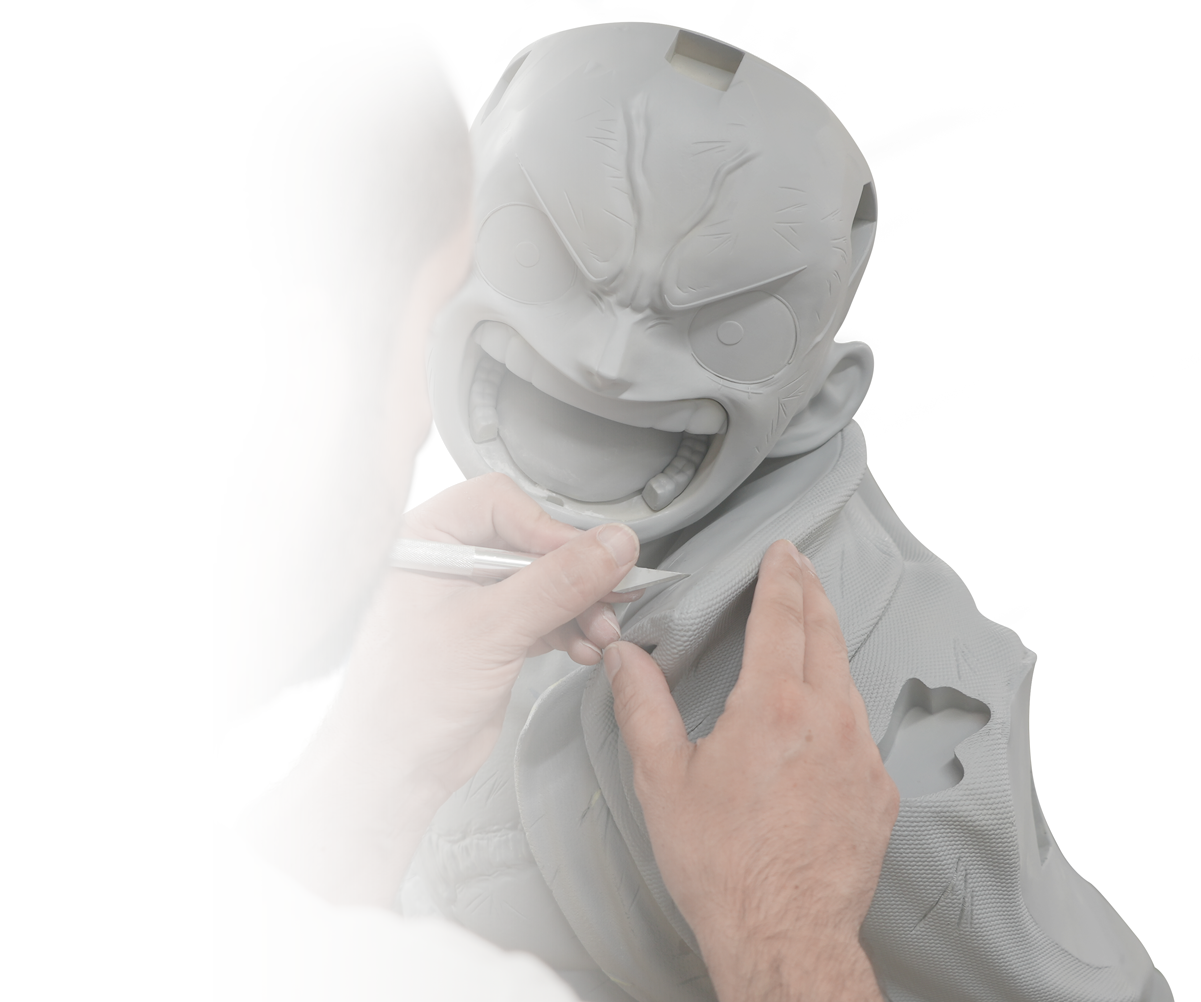 MORE THAN 396 DAYS OF WORK
2 interchangeable forearms, more than 70 elements, a unique LED system for a breathtaking pose. Monkey D. Luffy is the new One Piece by Tsume masterpiece, the future king of your collection.

Find our artists and immerse yourself in the discovery of all the steps, from its design to its preparation, including cutting and painting, which allowed the birth of this Ultimate Bust by Tsume.