LUCY HEARTFILIA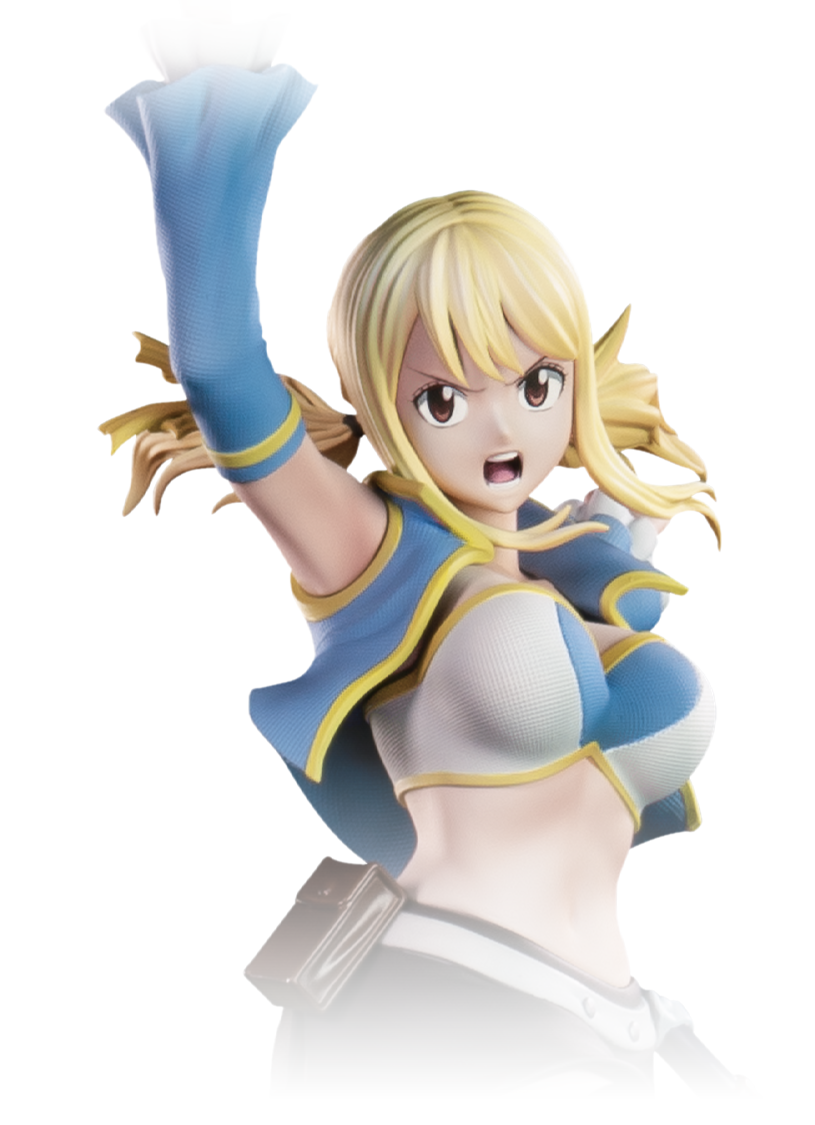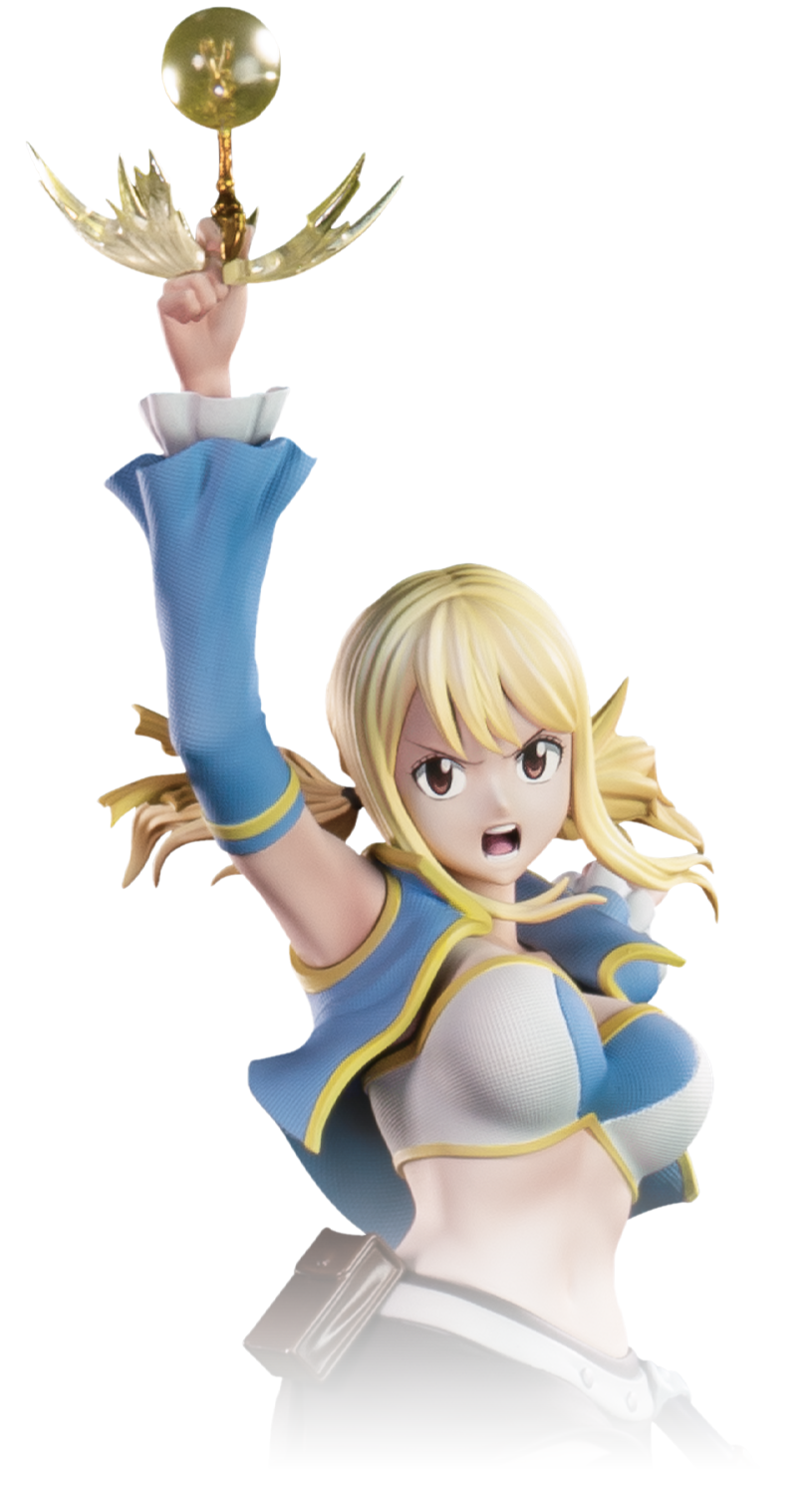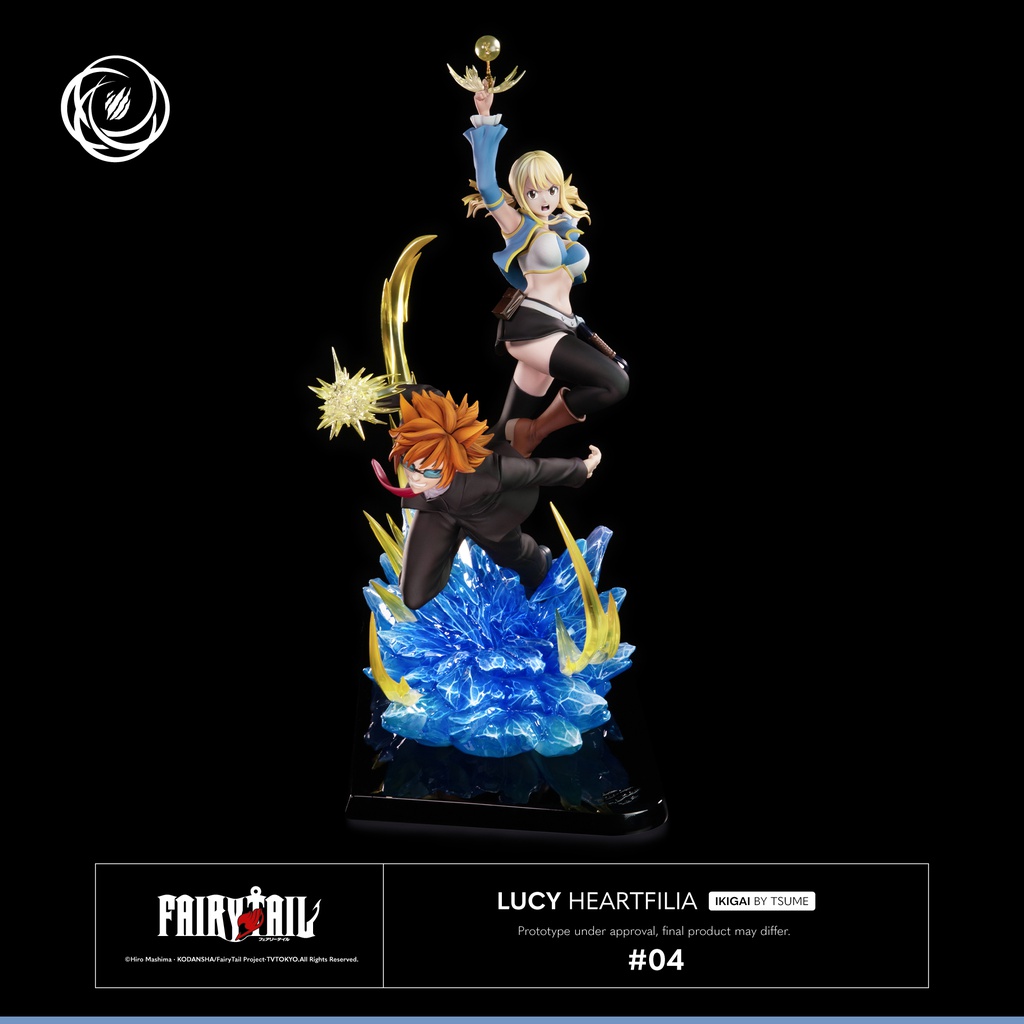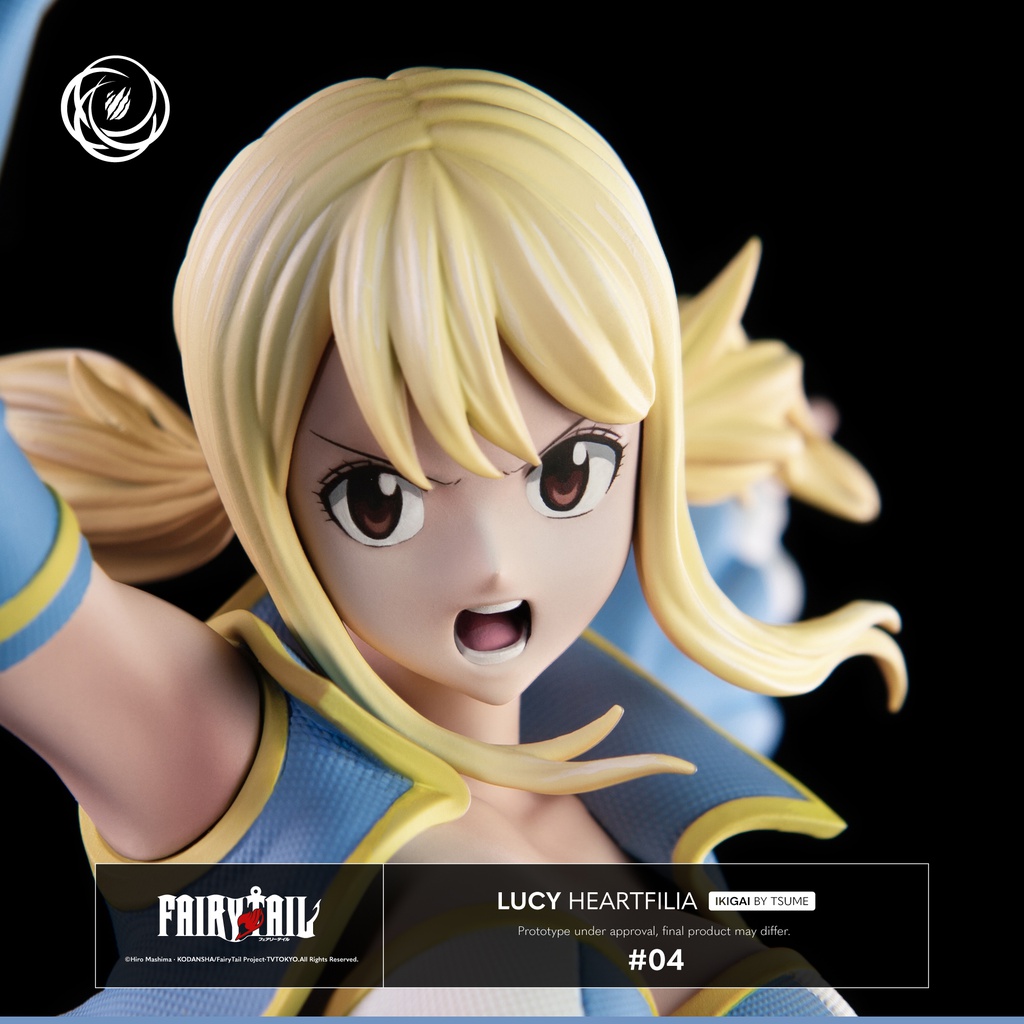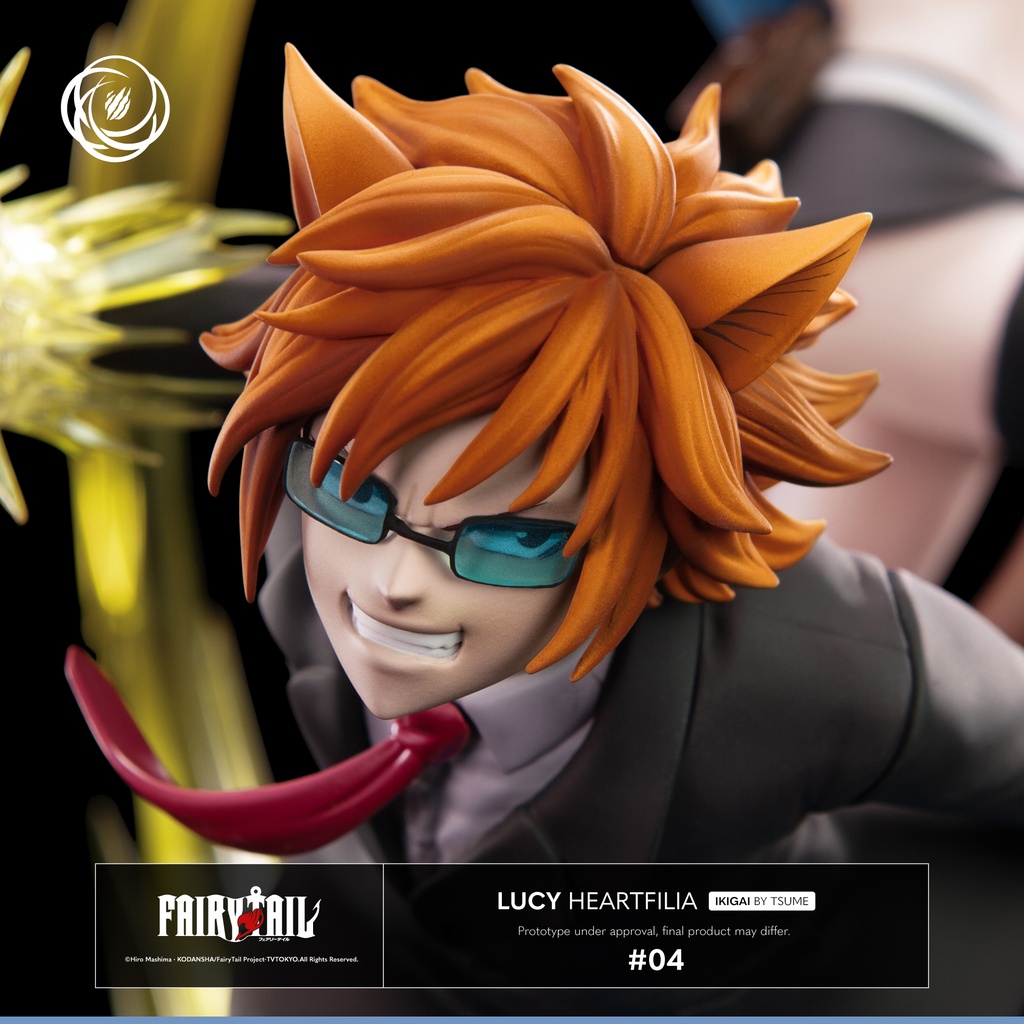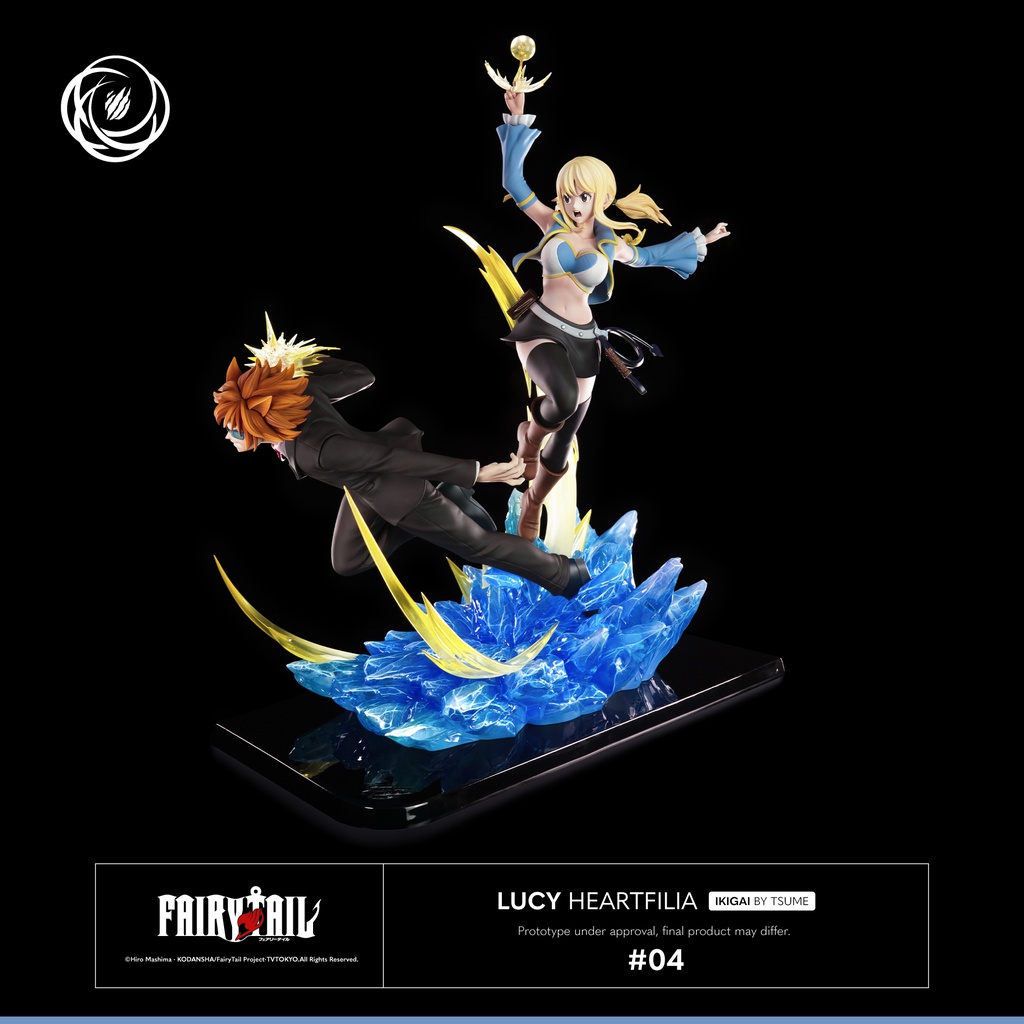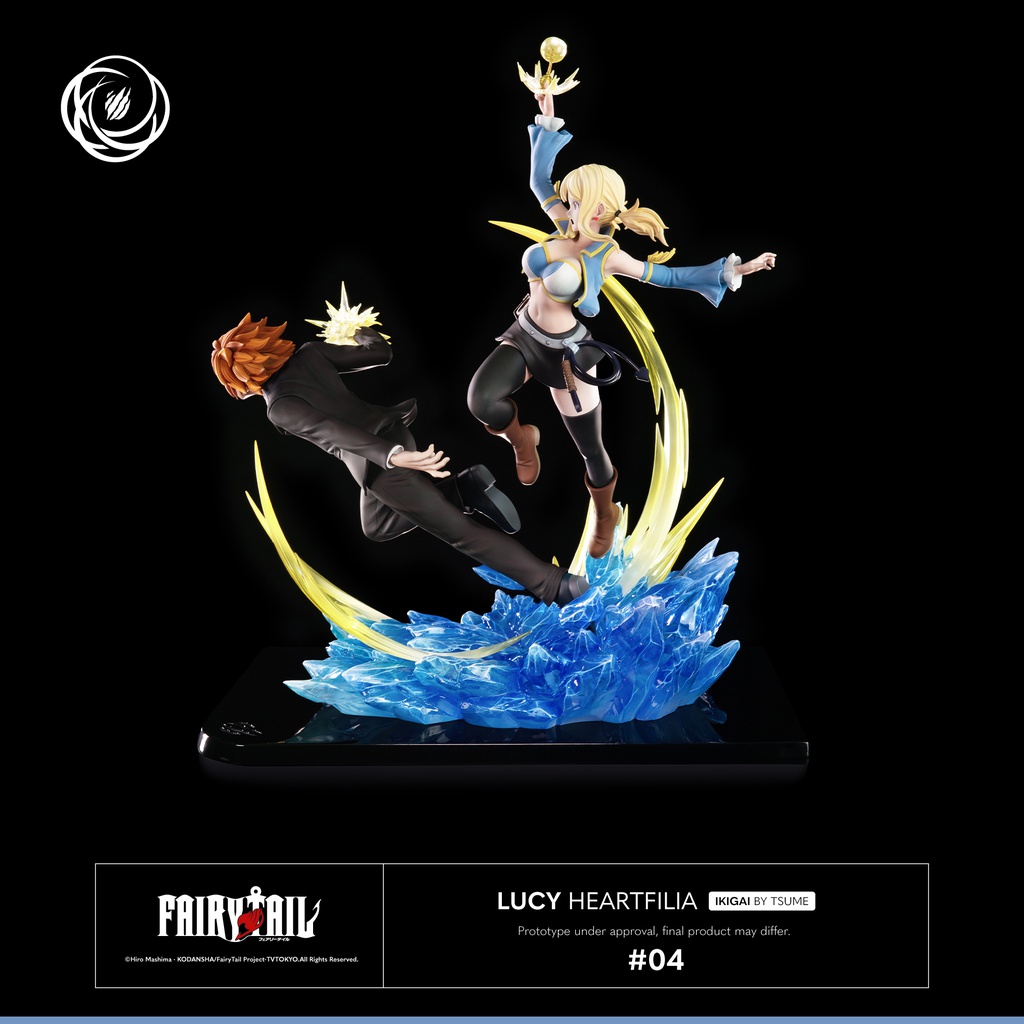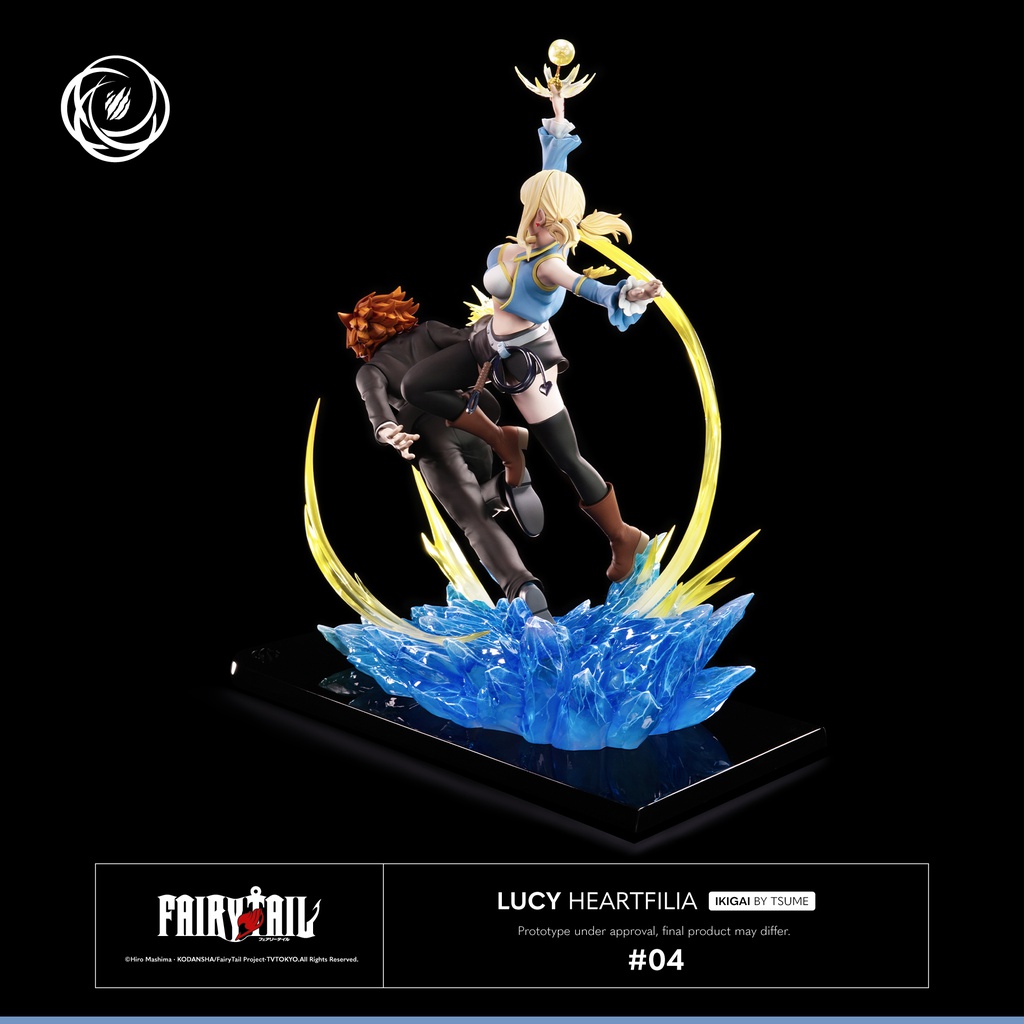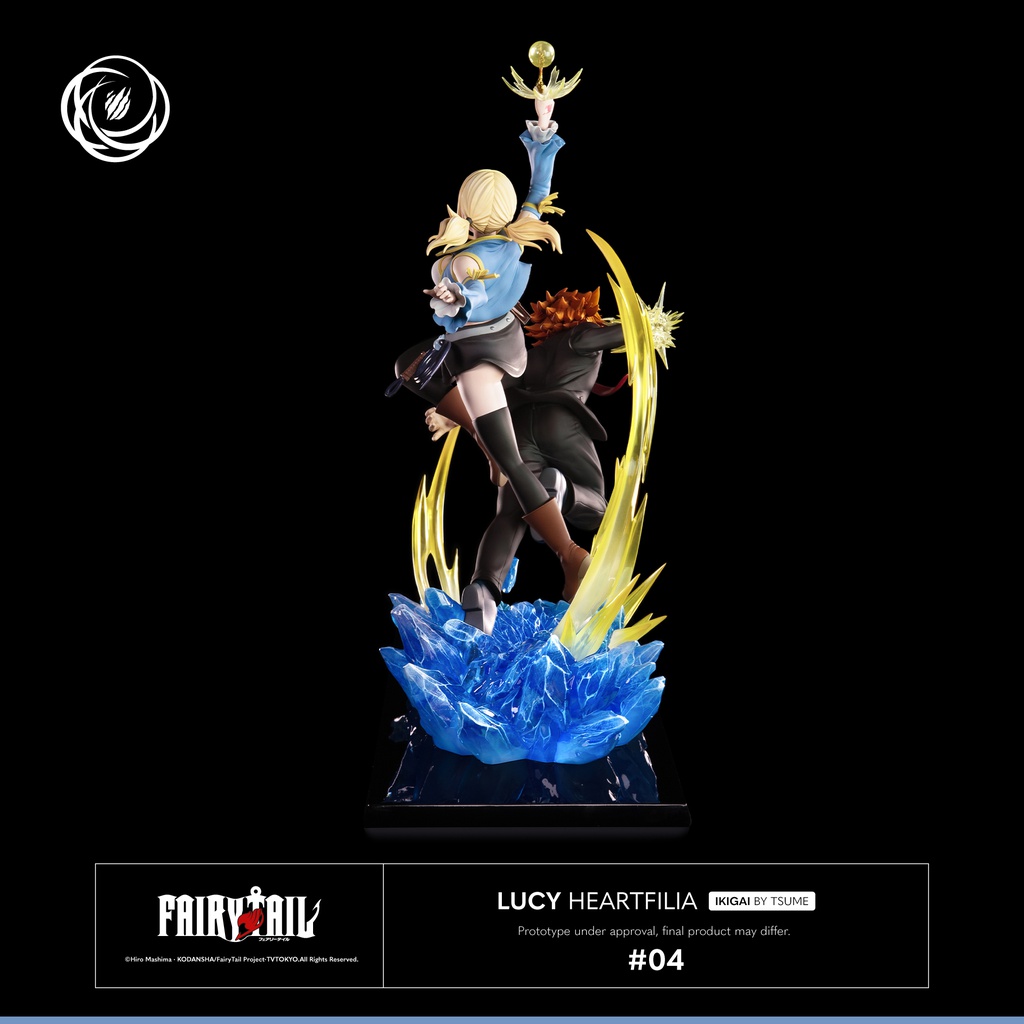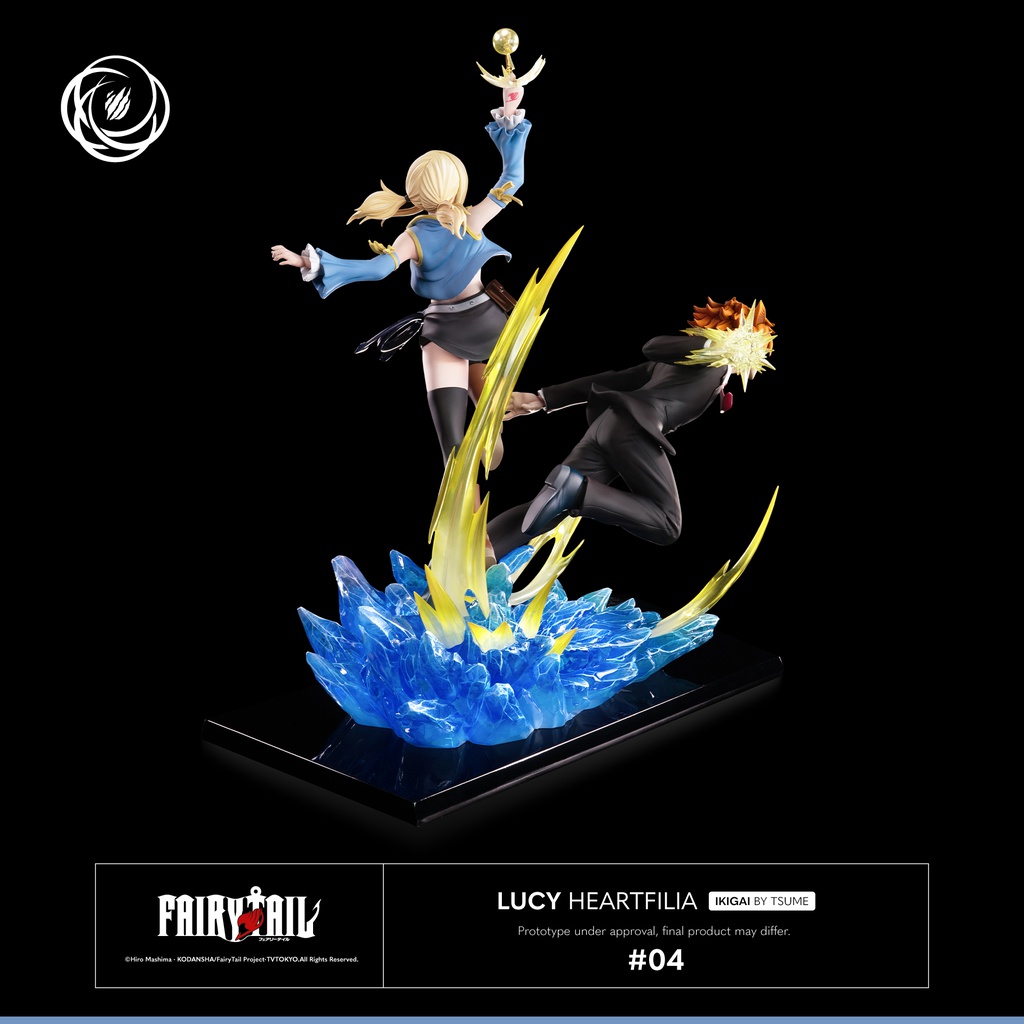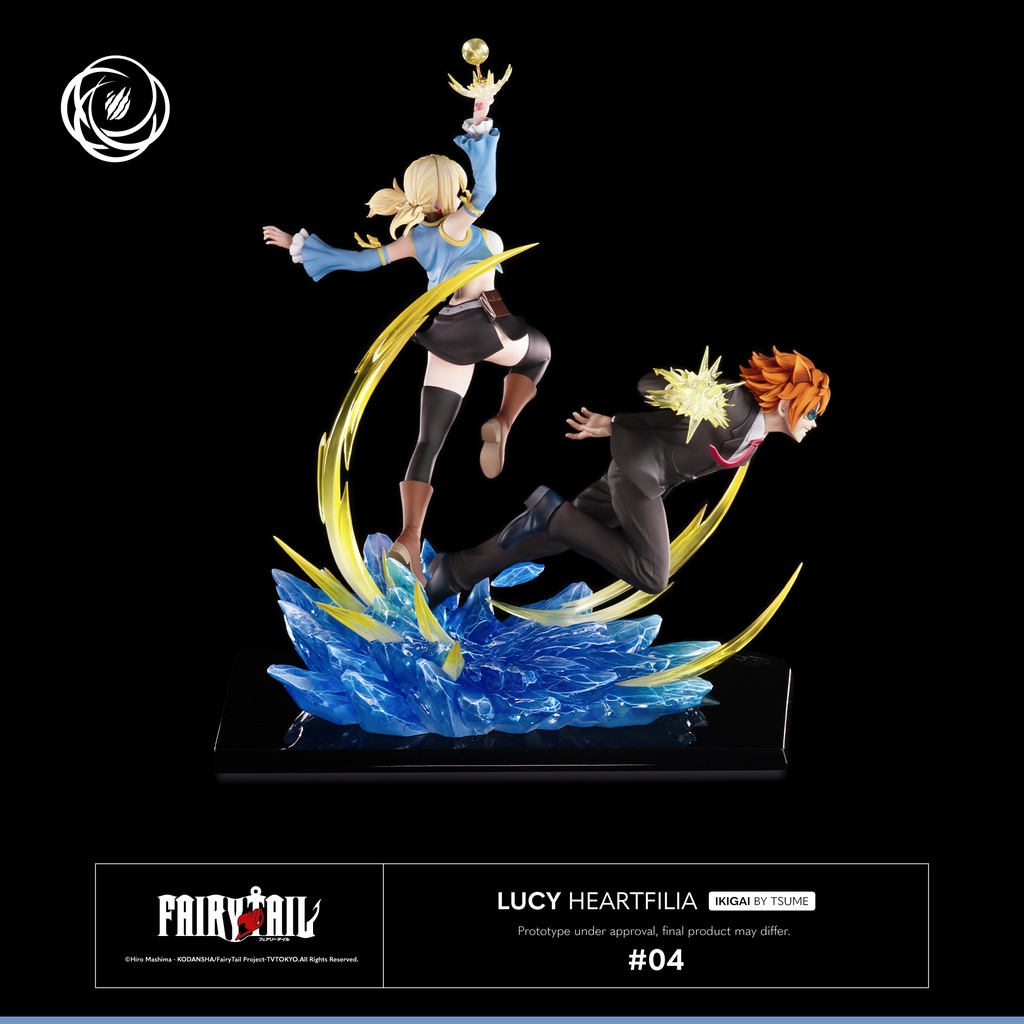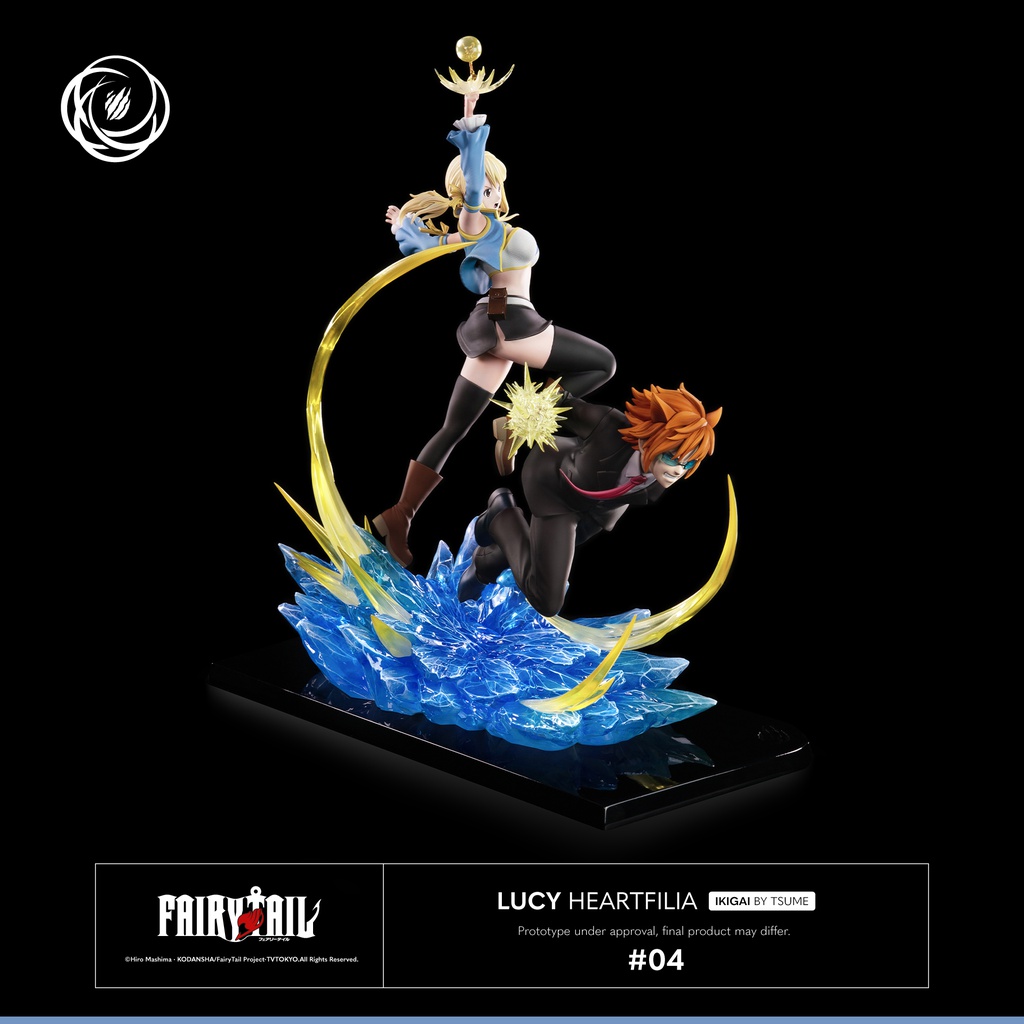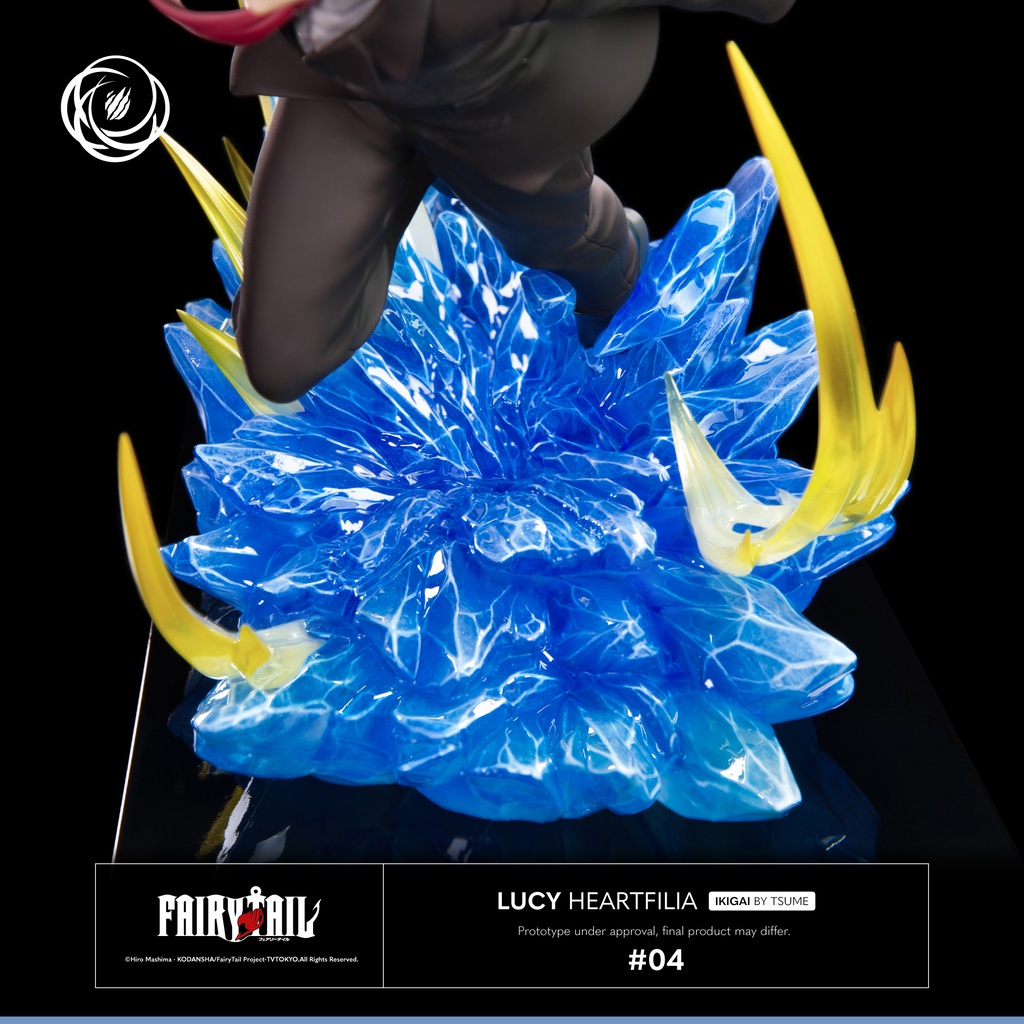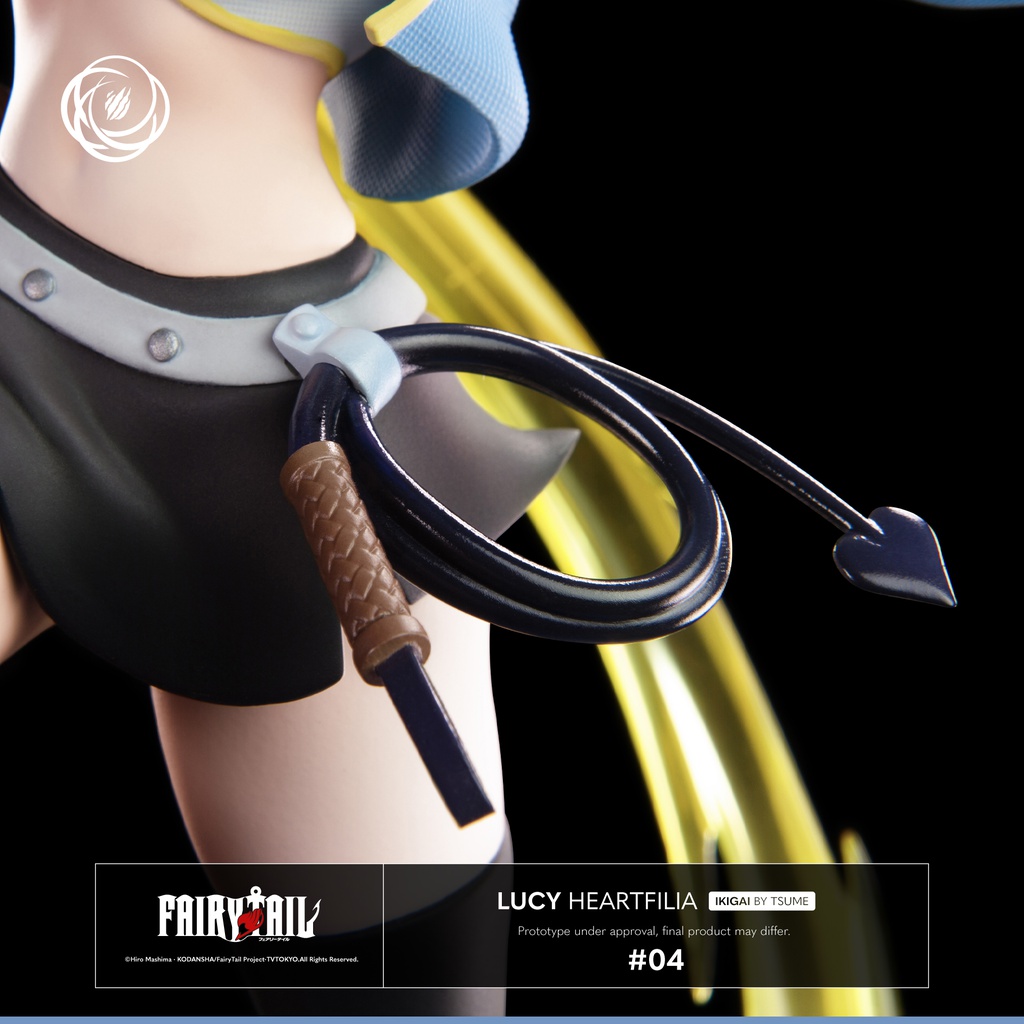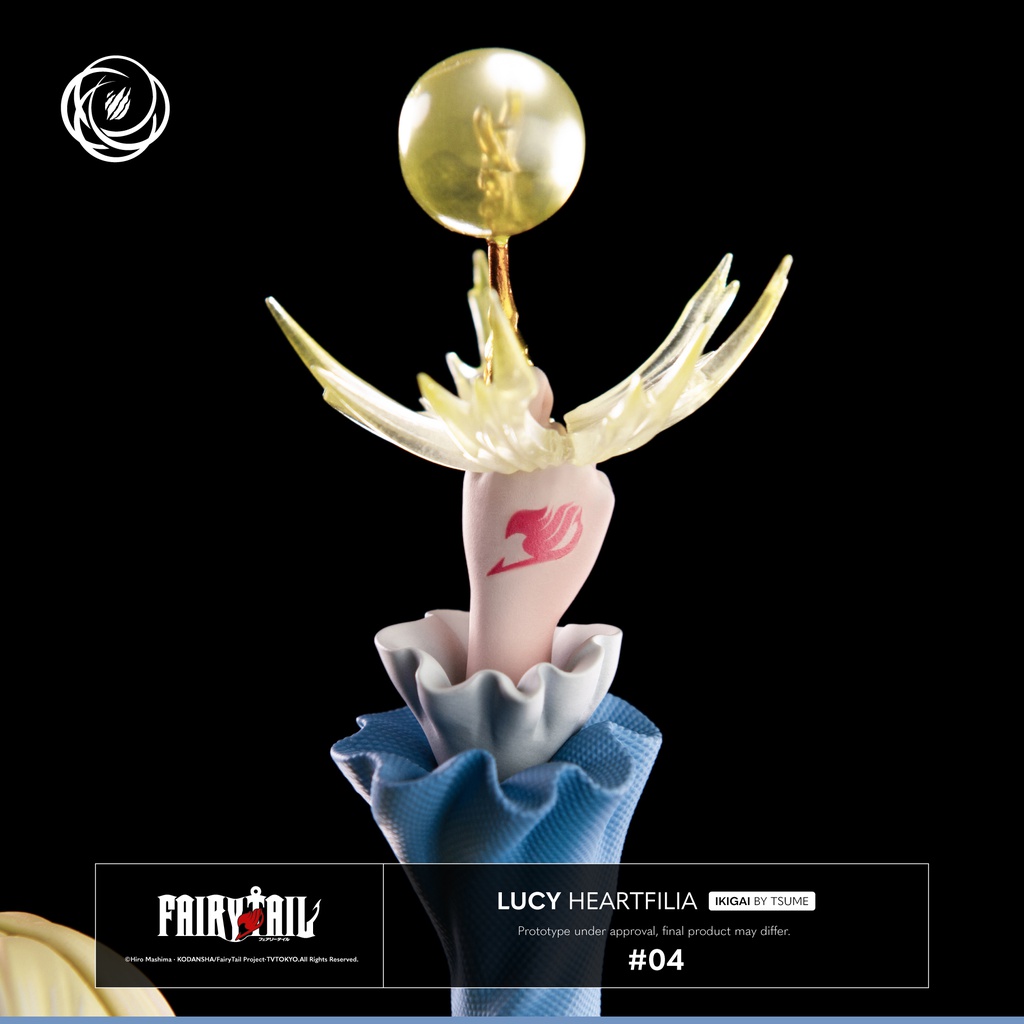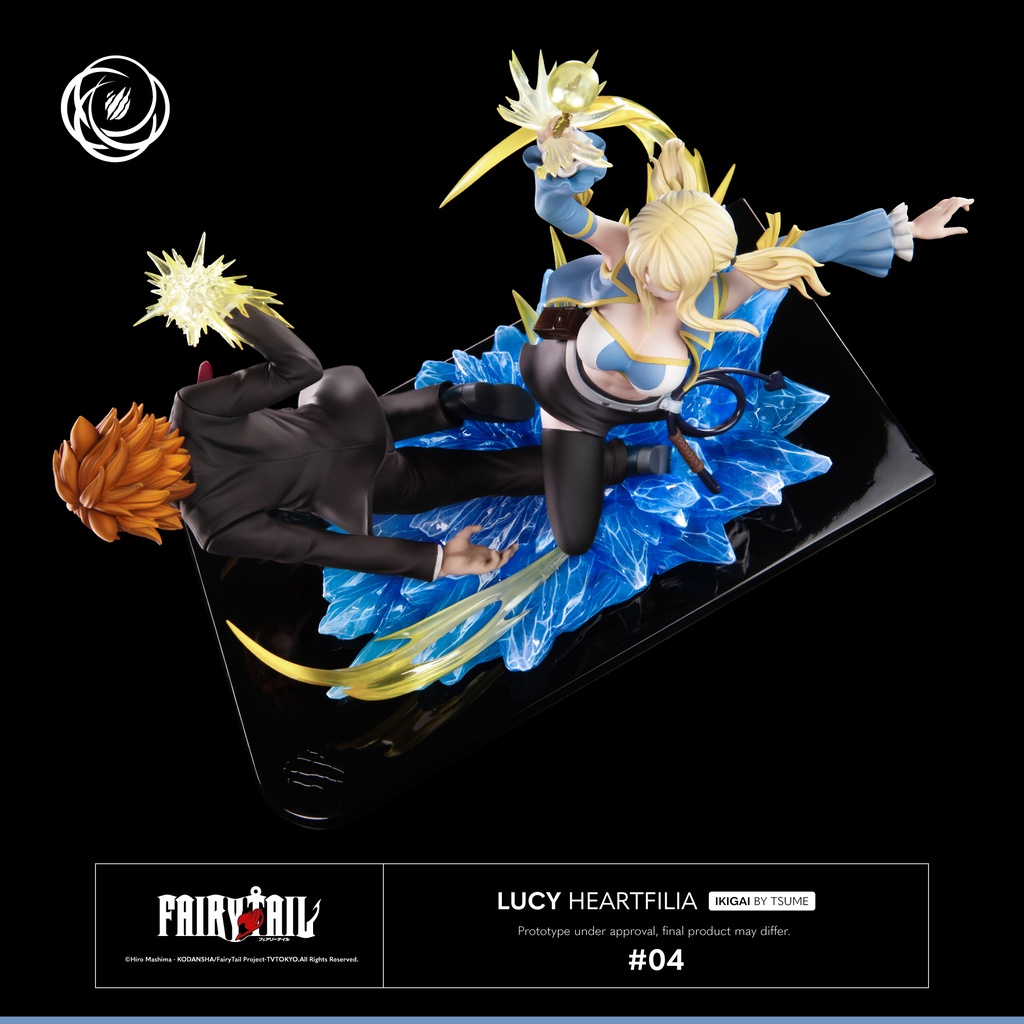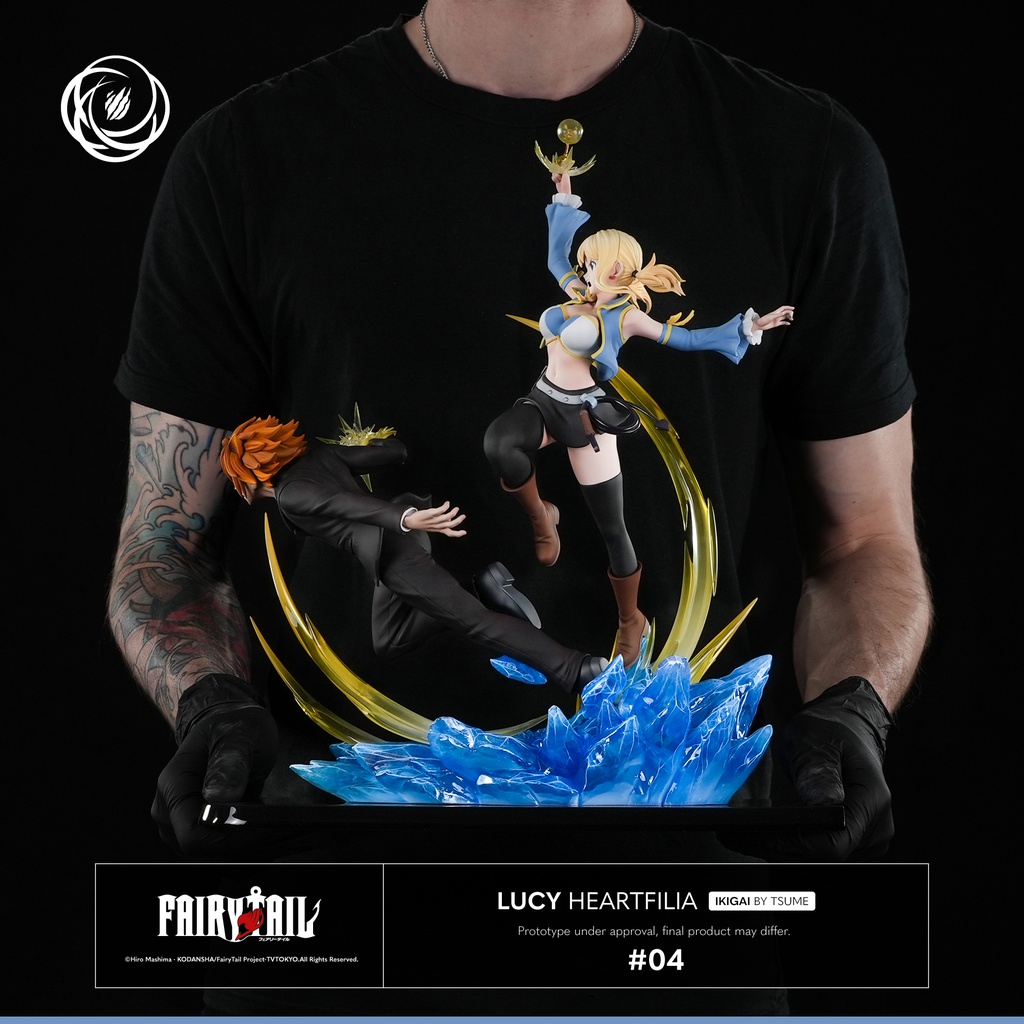 CHARACTERISTICS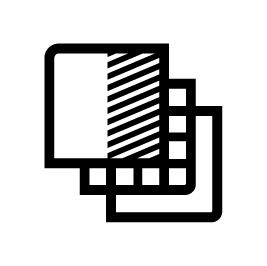 Polyresin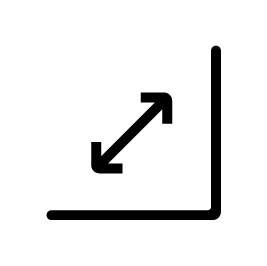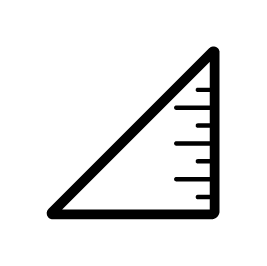 18 X 36 X 41 CM

1200

QUARTER 1 2024 - Q.3 2024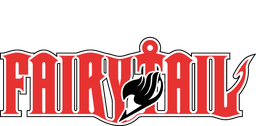 « It's because I can go through the gate at will. »
-
Leo
« Lucy. The 12 Keys are gathered. Time to fight back. »
-
Leo

This statue of Lucy and Leo is a rendition of the "Burning Ground" episode from the Grand Magic Game arc. While Arcadios sacrifices himself to save Lucy and Yukino from the lava, Leo, the Celestial Spirit of the Lion's Gate, suddenly appears to come to the aid of his dear mistress and savior. Returning all their Keys to the Celestial Spirit Mages, they now have a chance of defeating Uosuke, the most powerful Executioner of the Garou Knights and Fiore. The latter has just used his "Terrain Effect: Cold Zone" to freeze the earth and his opponents, as evidenced by the transparent resin ice peaks covering the base.
Determined to make the smile stuck on the Executioner's face disappear, Lucy Heartfilia is seen here fighting back, using Celestial Spirit Magic. Leaping forward, looking determined, she brandishes her Celestial Lion Gate Key skyward, summoning the power of its Spirit. Drawing attention to the intricately carved Golden Key of the latter, we also notice the tattoo of her guild on her right hand, while her belt keeps at her side her whip and her most formidable allies: her Golden Keys!
The leader of the 12 Golden Zodiac Keys then rushes towards the enemy, protecting the Celestial Spirit Mage behind him. The smoked glasses of the Celestial Spirit of the Lion's Gate, recognizable by his red mane in the shape of feline ears and his close-fitting black suit, are not enough to mask his enraged gaze. The right fist closed in the direction of the condemned, the Lion here uses his Caster Magic "Regulus" linked to his ring, allowing him to produce the Light element from his body. As shown by the effects in transparent yellow resin, the Light increases the power of his attack with wakes of destructive light similar to the sharp claws of the lion gripping its prey before the kill... Enough to permanently erase that infuriating smile!
©Hiro Mashima · KODANSHA/FairyTail Project·TVTOKYO.All Rights Reserved.