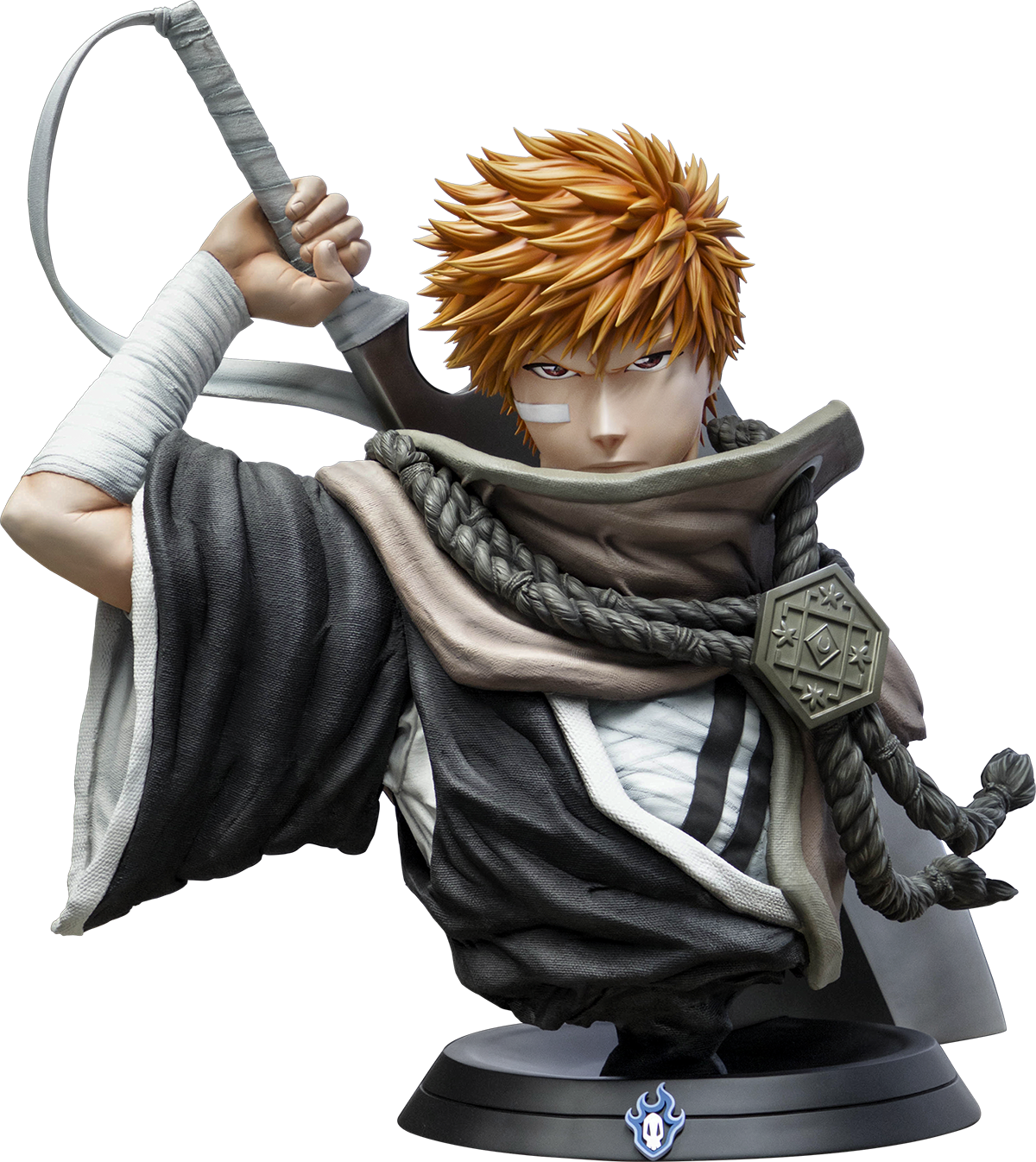 Ichigo Kurosaki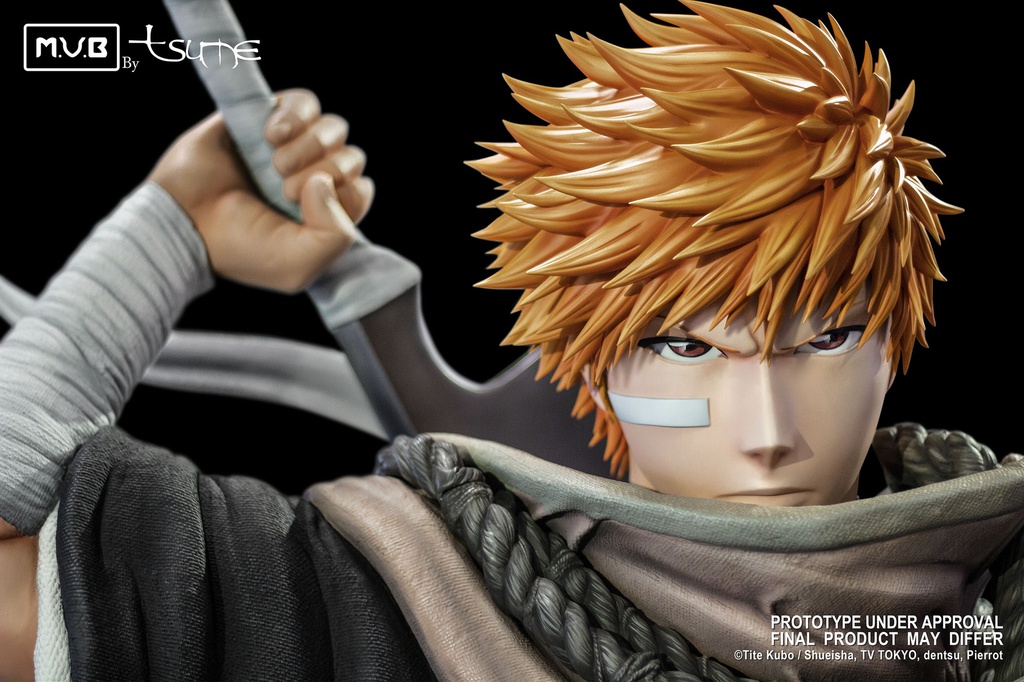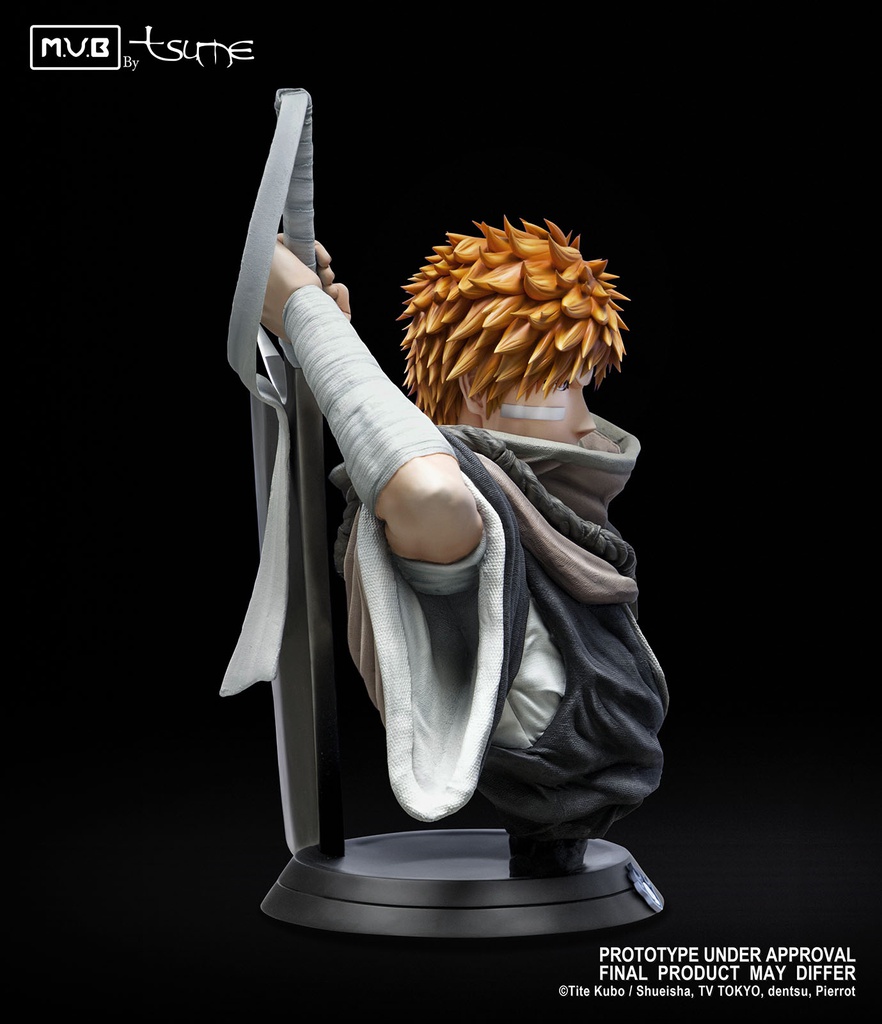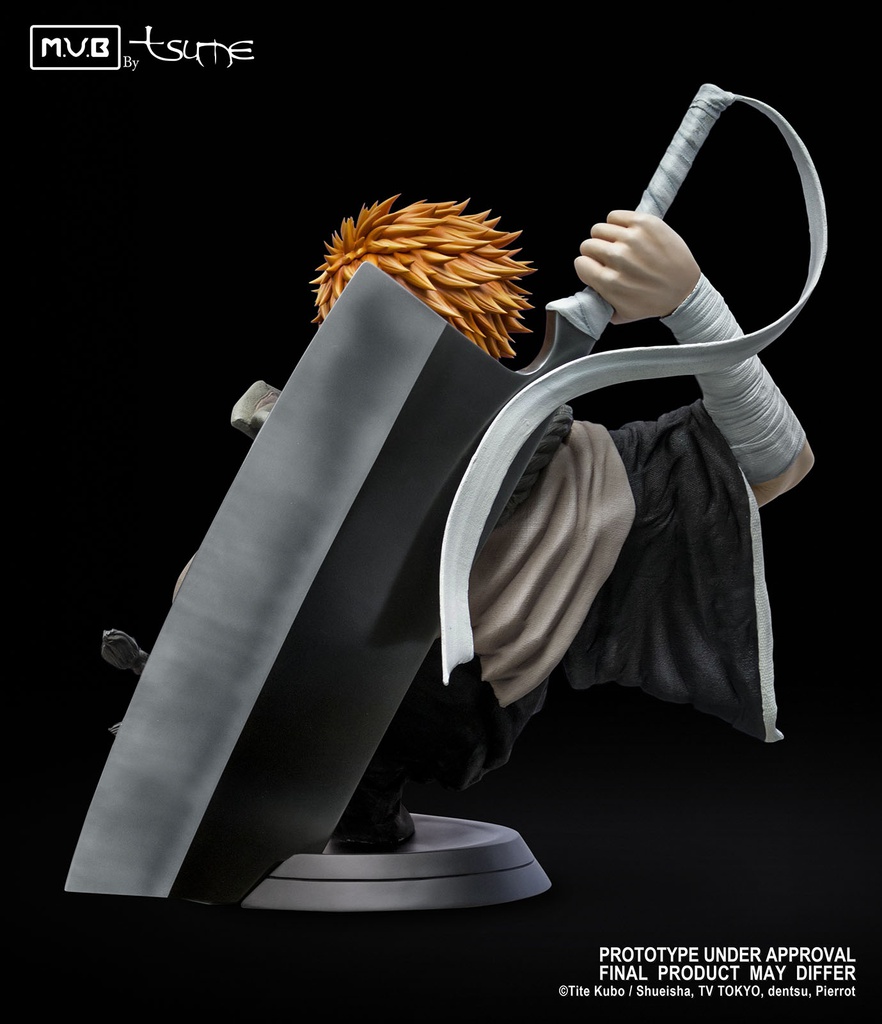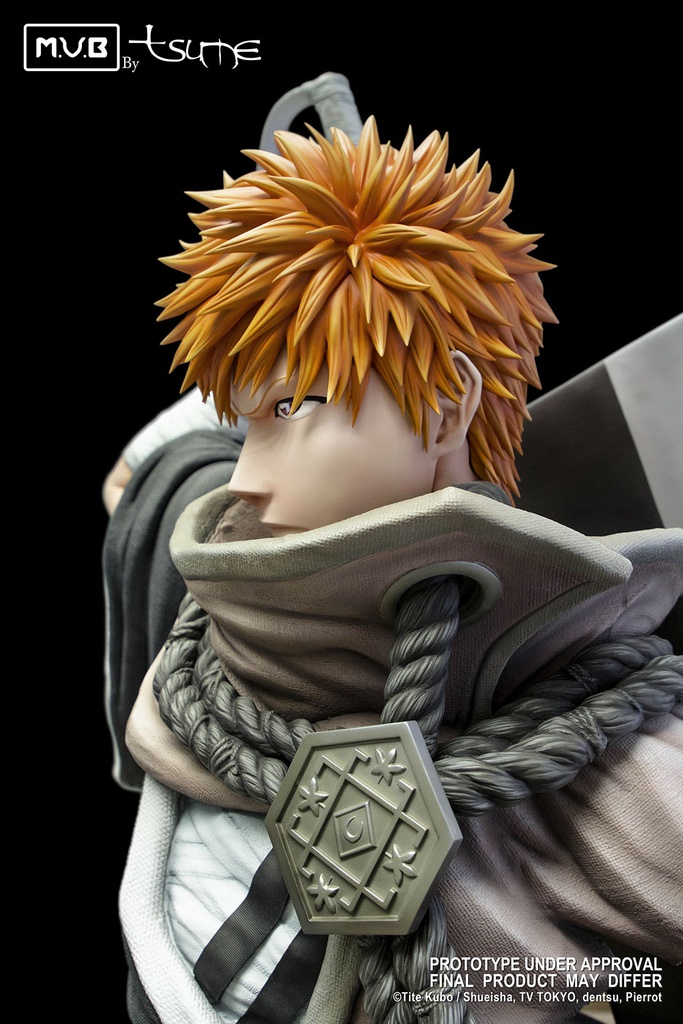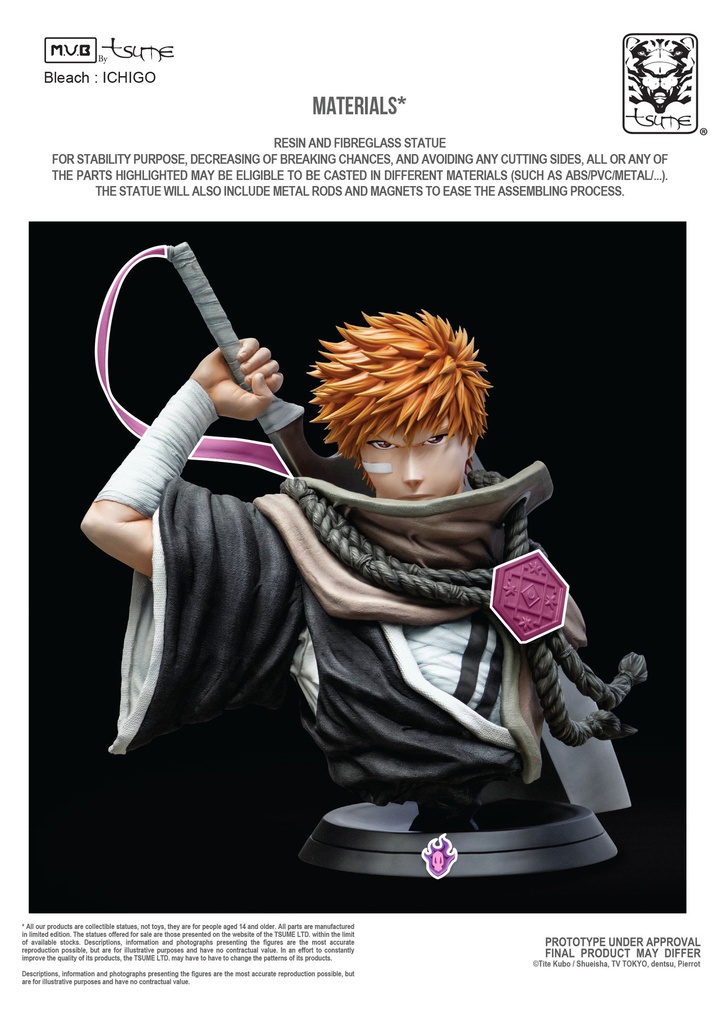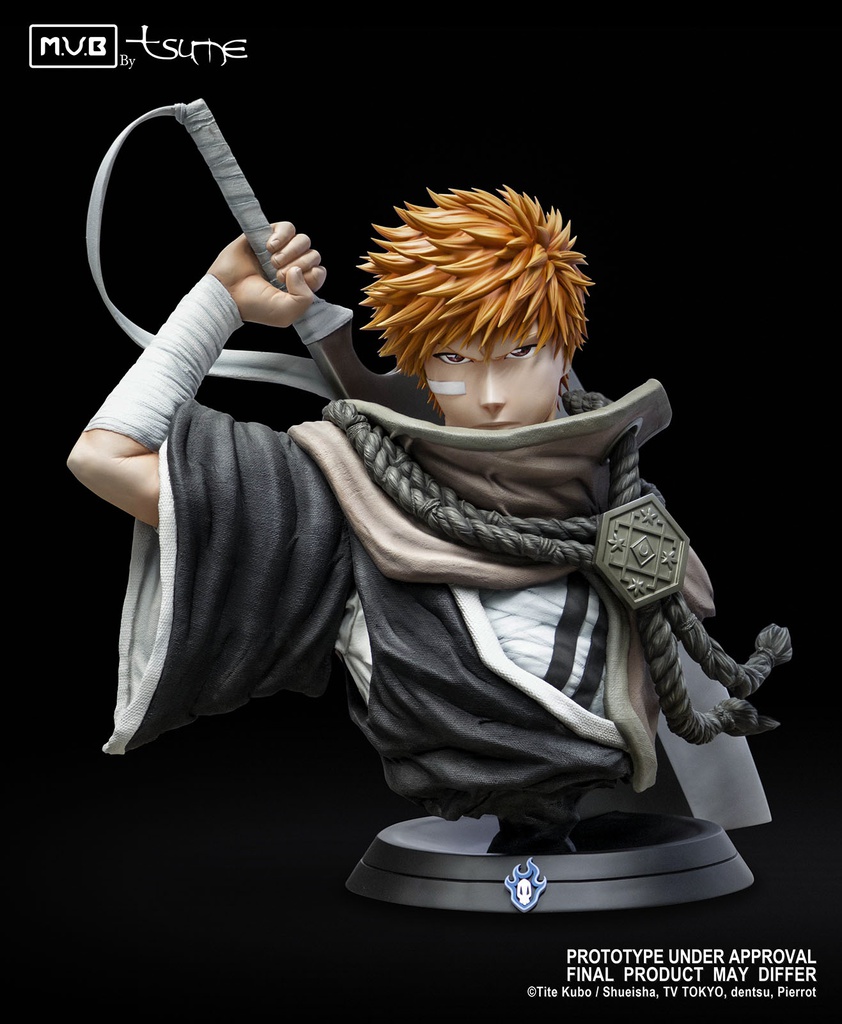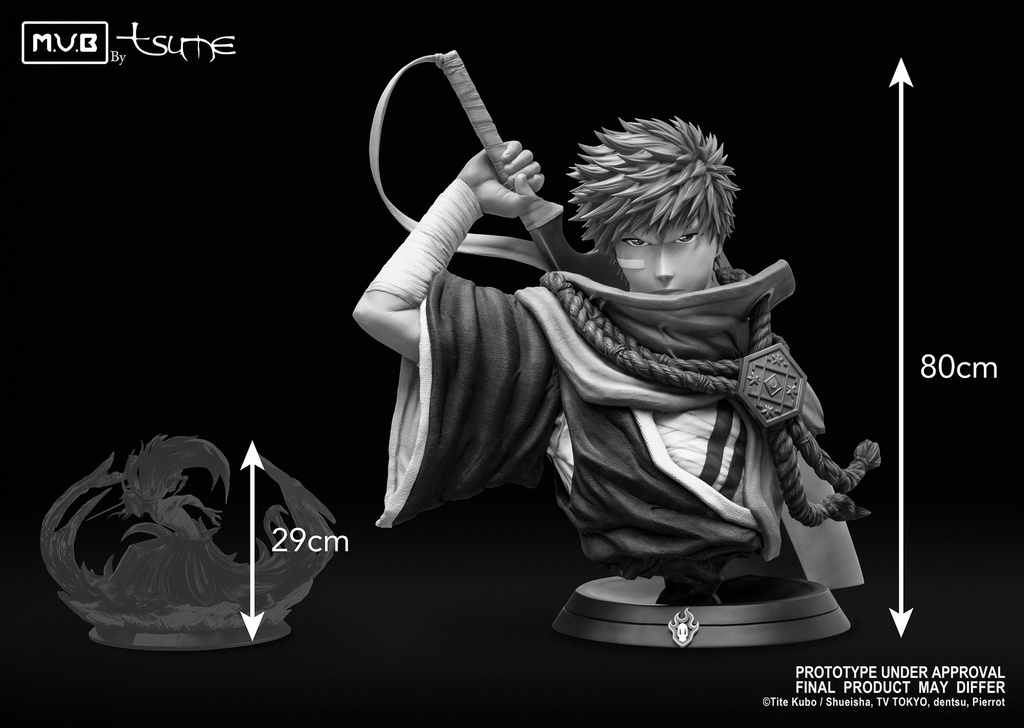 CHARACTERISTICS
Artistic direction / 2D Concept:
Tsume Team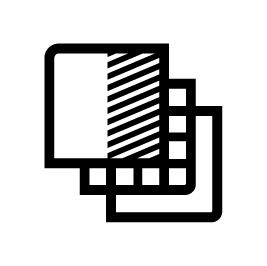 Polyresin, PU, PVC, ABS, Magnets, Fibreglass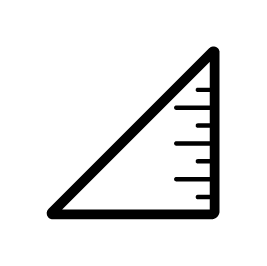 80 x 45 x 75 cm

S2 2020

1000 Piece

The ultimate version of Ichigo !
Watch Bleach' main character in the same outfit he's wearing while saving Rukia during the Soul Society story arc. He's holding his Zanpakuto with his right hand and shows a confident look.
9 months of meticulous work, more than 500 hours of sculpting, were needed to create this unique and unmatched interpretation. Now, you can display in your living room a lifelike character, as close to the original art as it is possible. Obviously, the face was the biggest challenge. We wanted Ichigo to be accurate from any angle, and we created a new technique for eye rendering so it would look both lively and accurate to the manga style.
The MUB by Tsume line is Tsume's latest milestone. It redefines the word "centerpiece". There is no doubts this Ichigo Bust will be the jewel of Bleach's most demanding fans' collection.
DOWNLOAD THE ASSEMBLY INSTRUCTIONS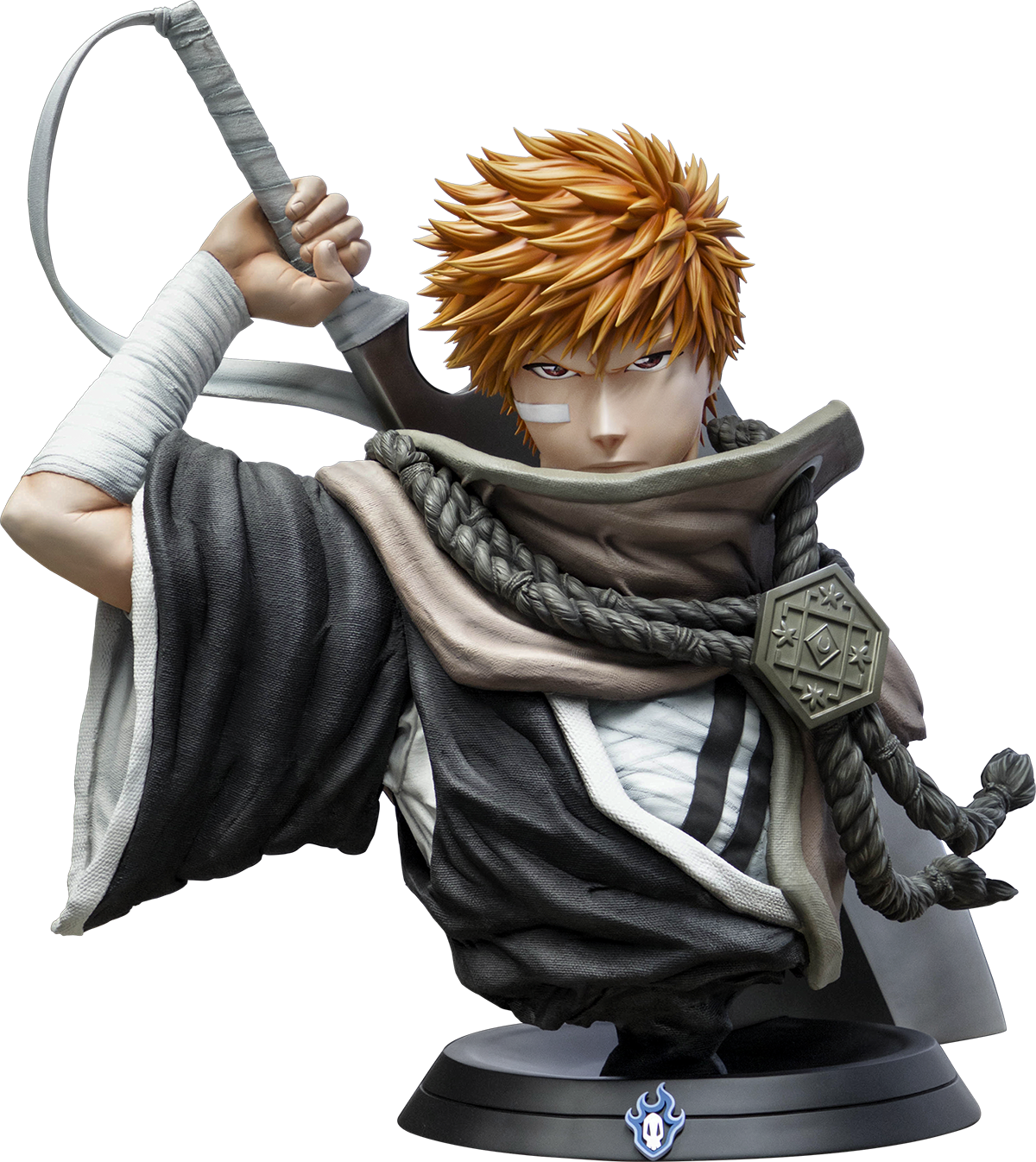 An outstanding collector !
TSUME launches a new brand of luxury products: My Ultimate Bust by Tsume, a range of life size bust statues of most iconic characters from the pop culture.
First creation adapted from the Japanese animation world, Kurosaki Ichigo MUB by Tsume is an outstanding item, featuring a decade of skills both technical and artistic from the Tsume team.