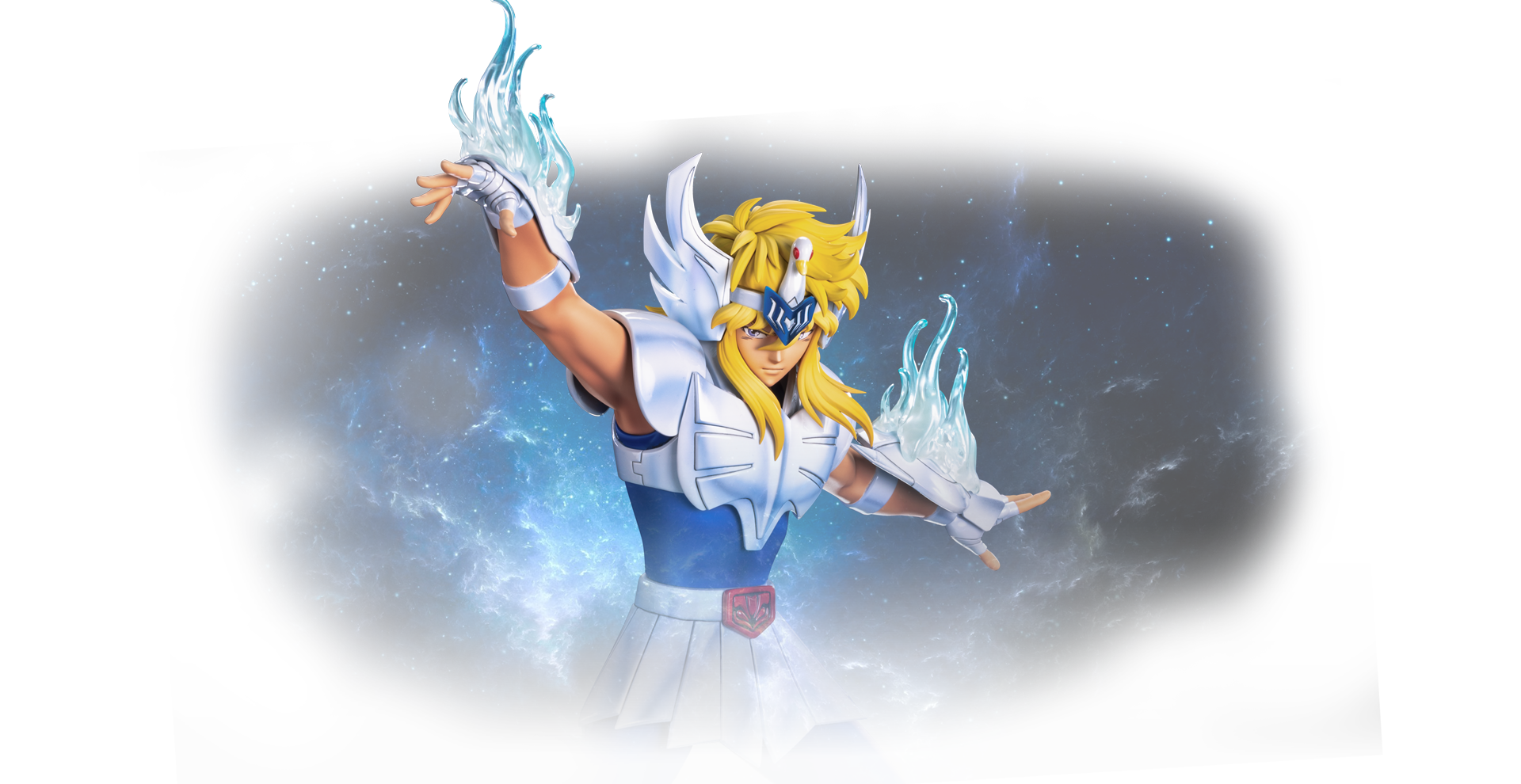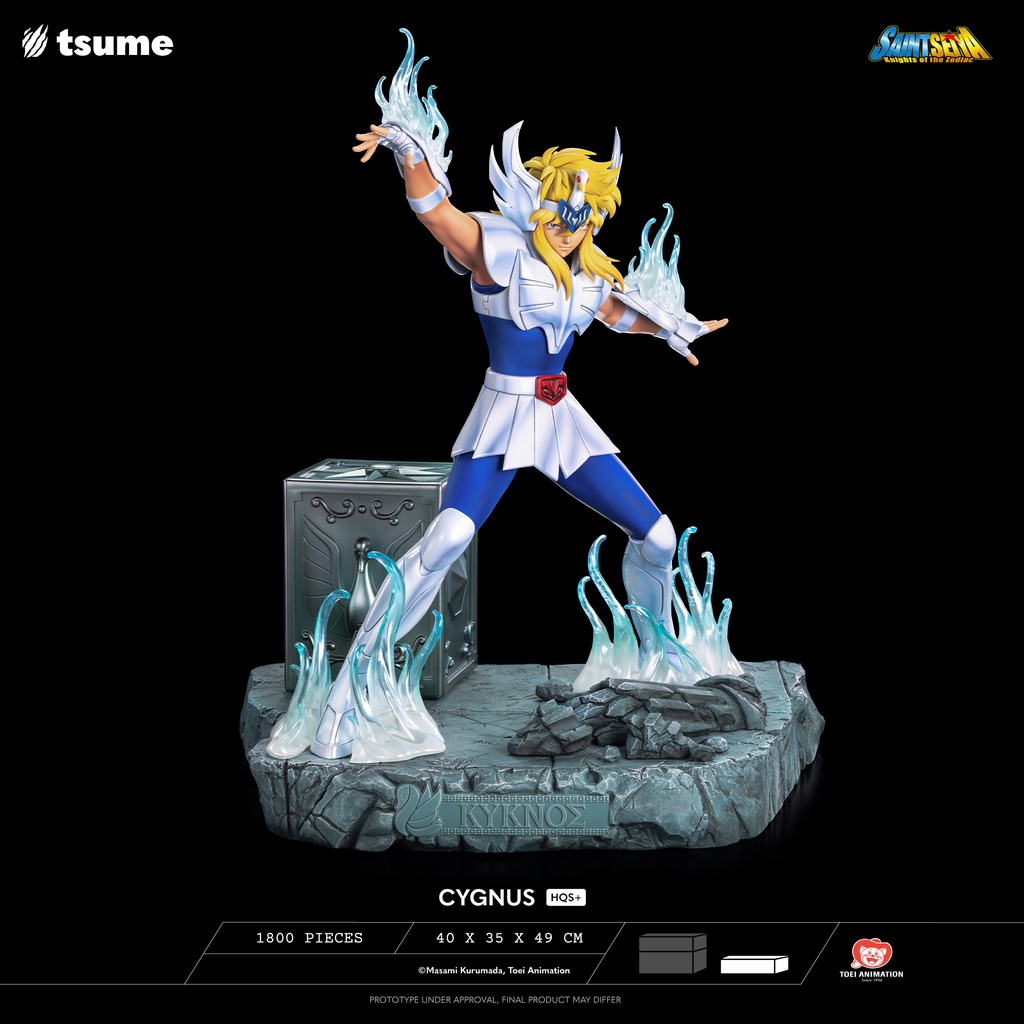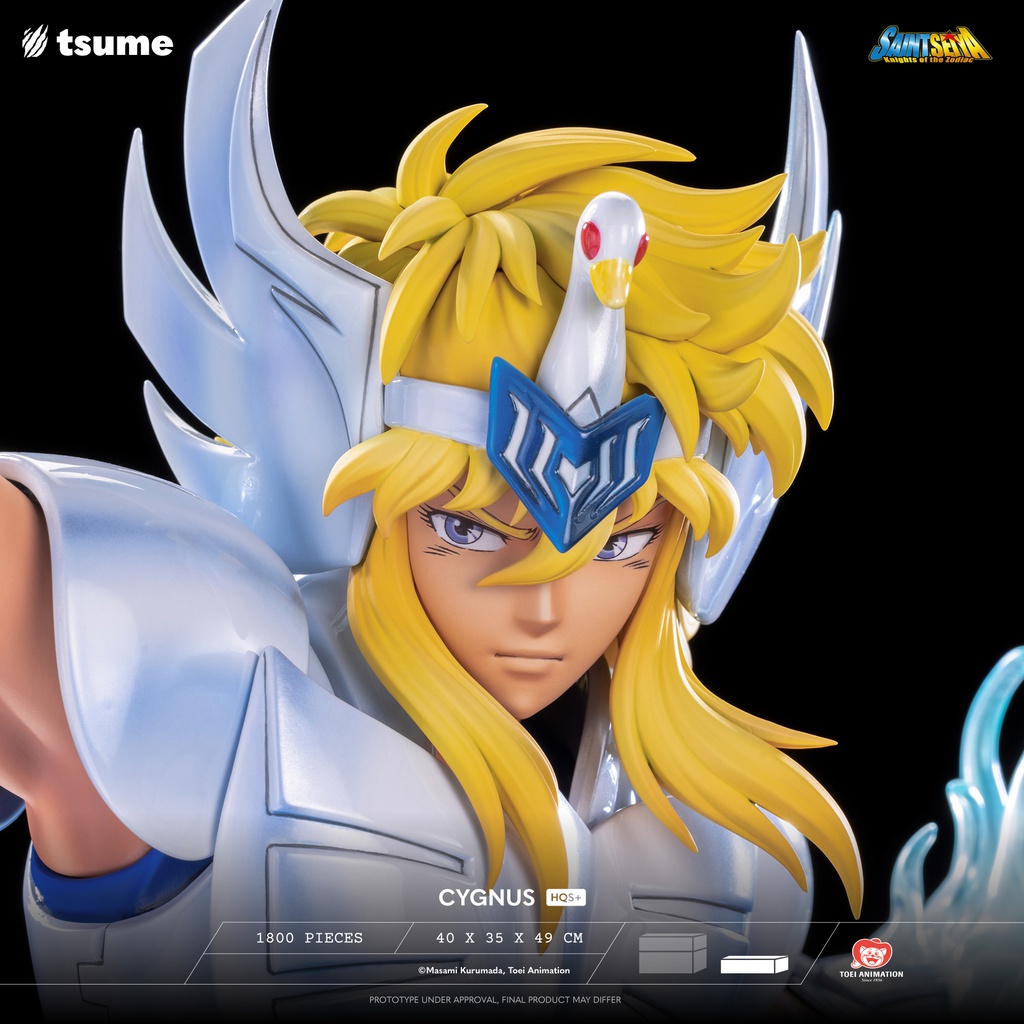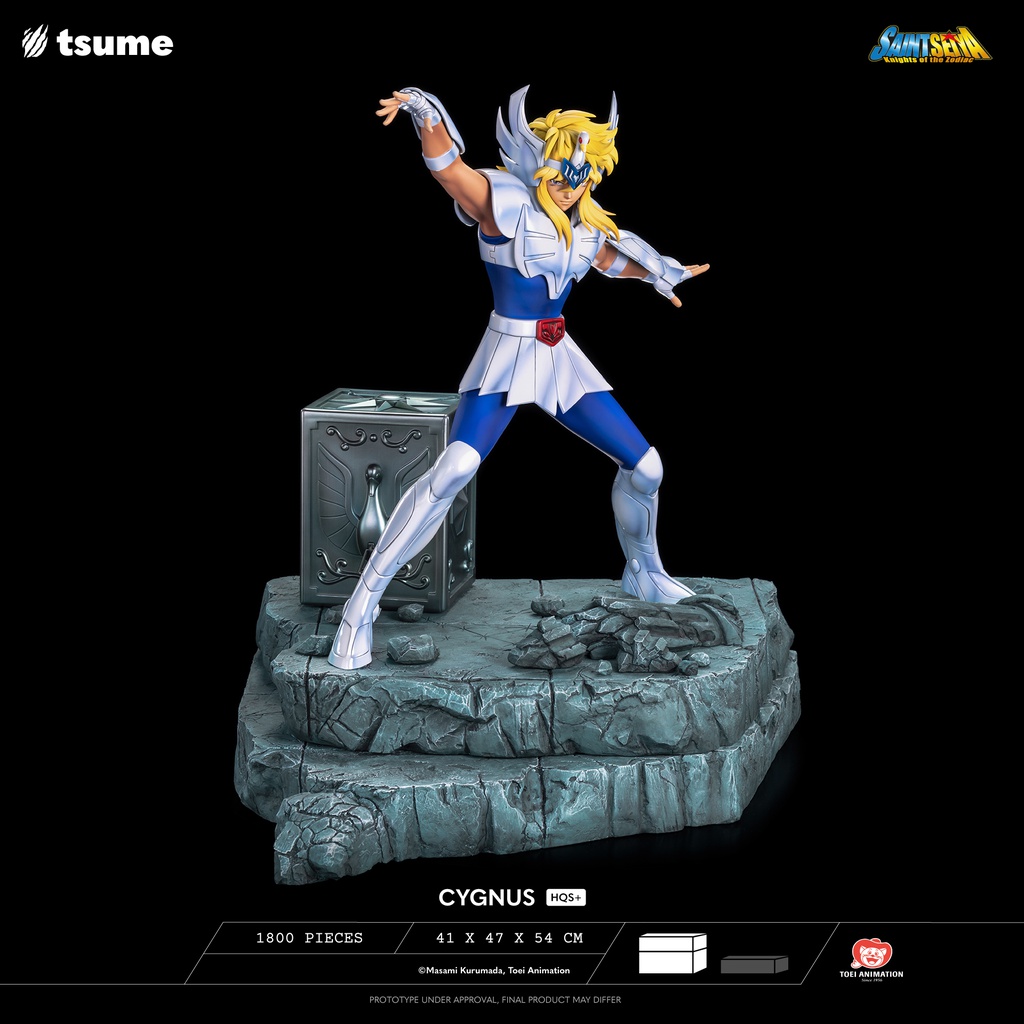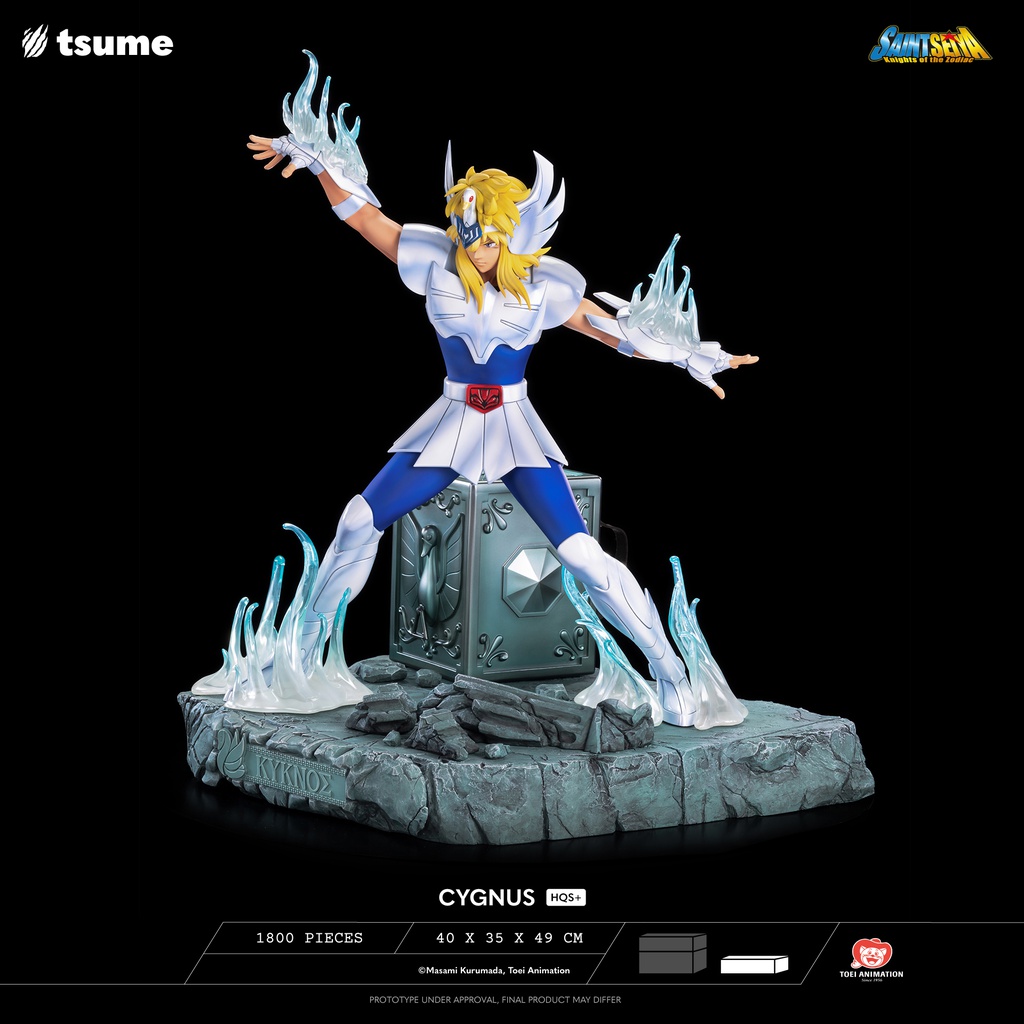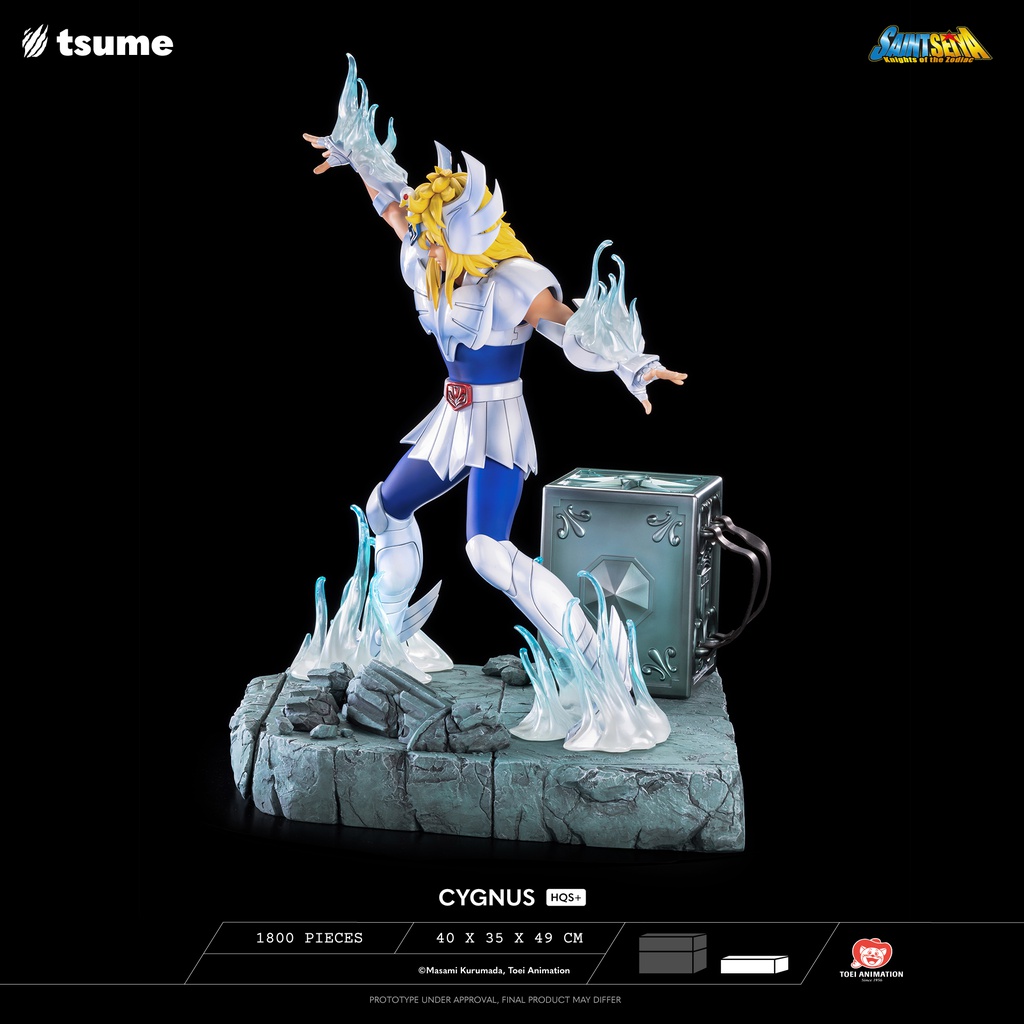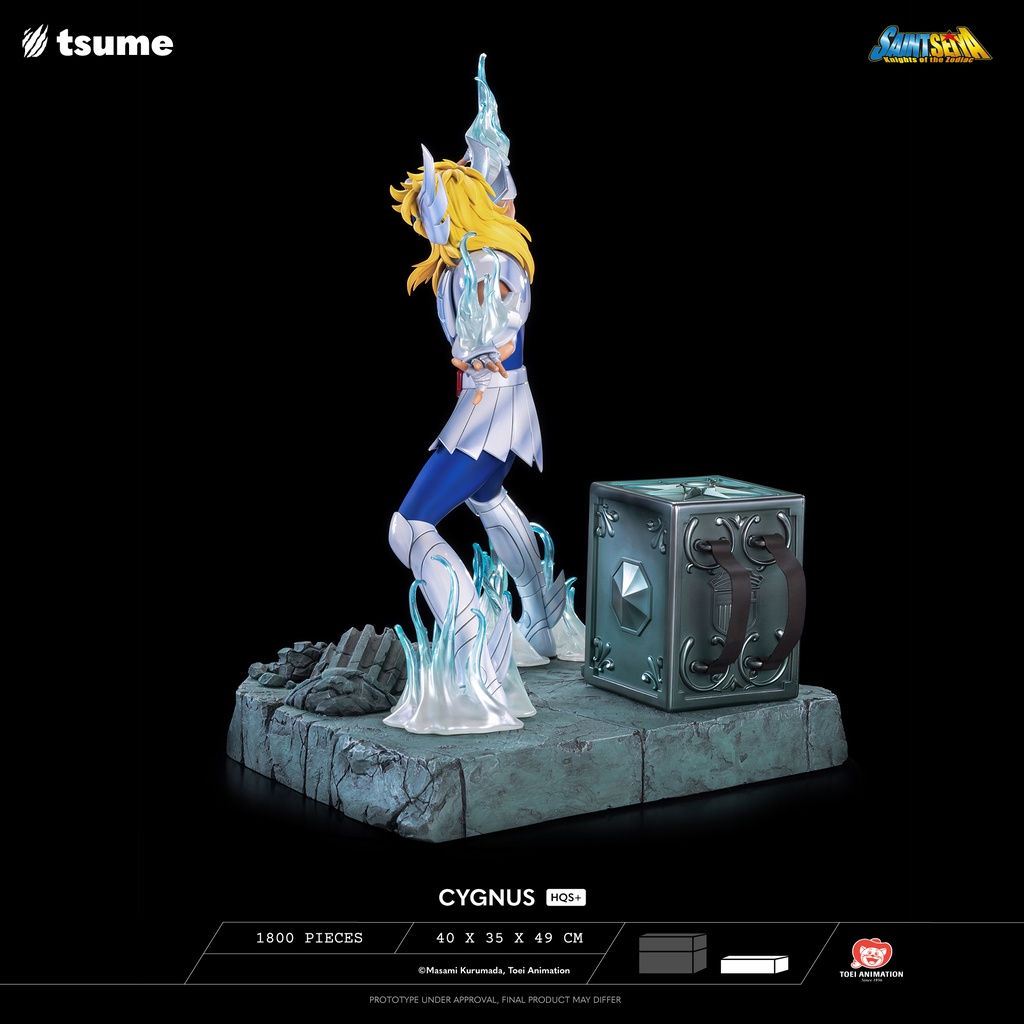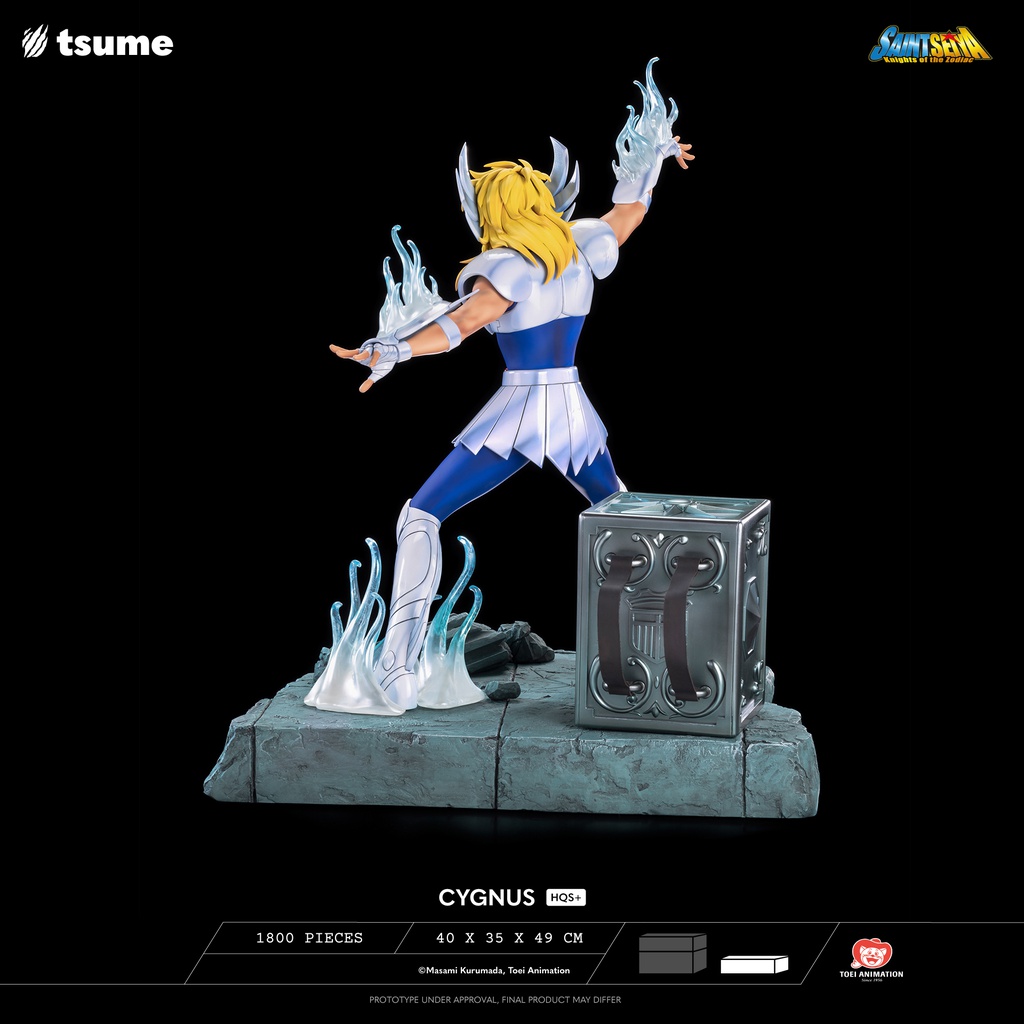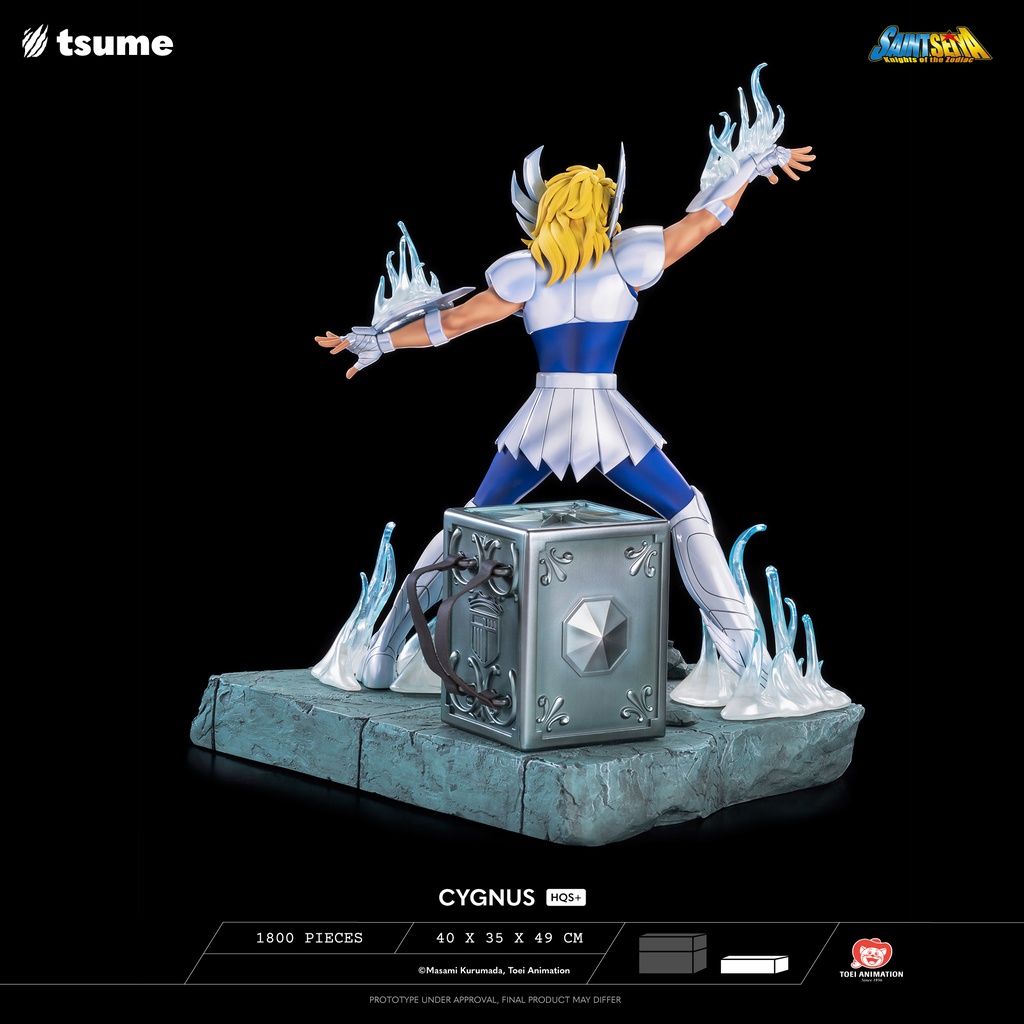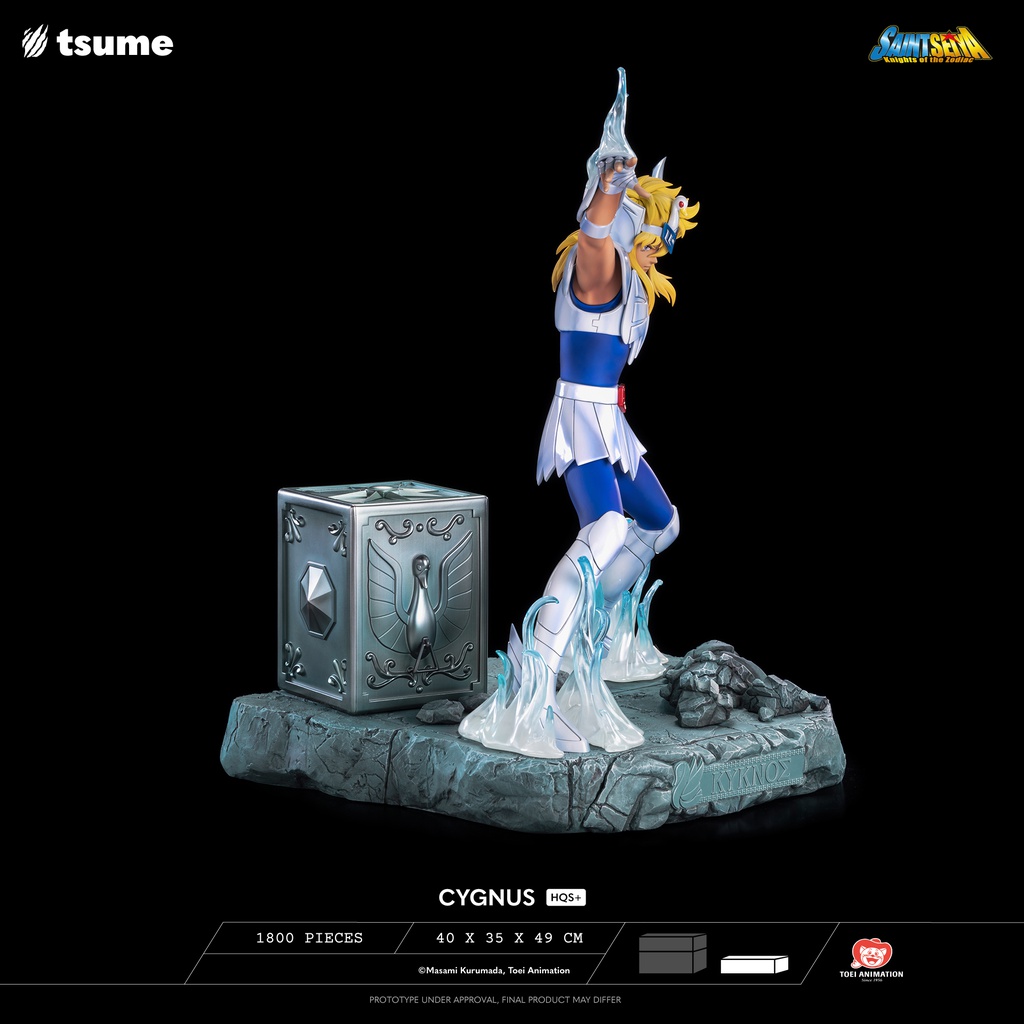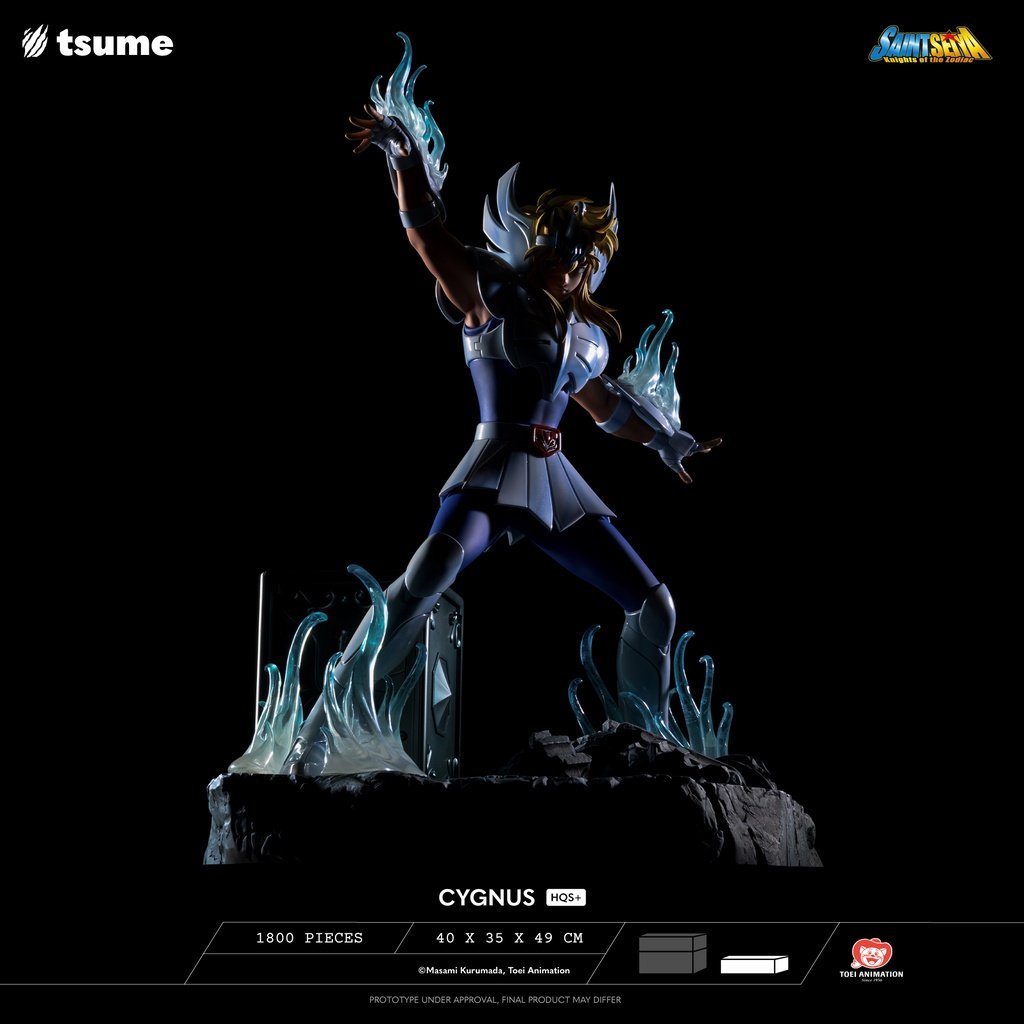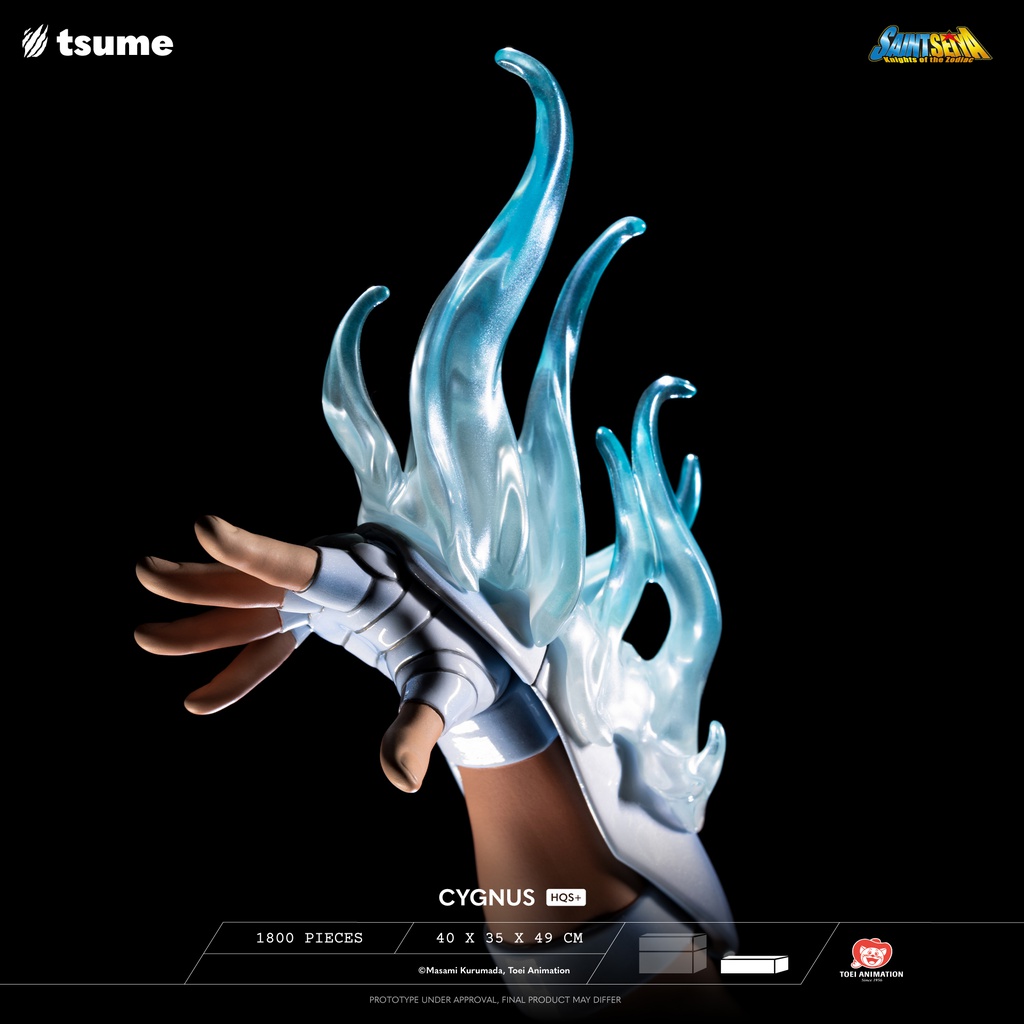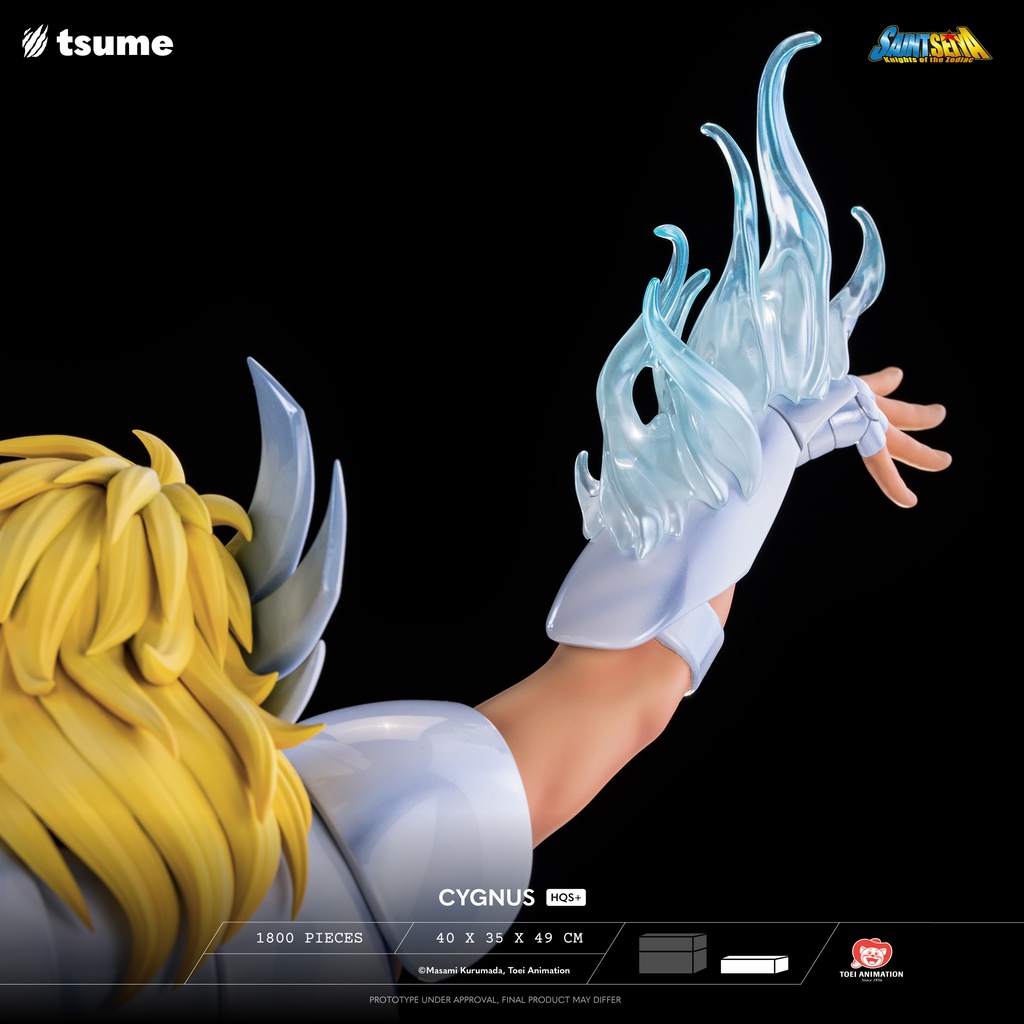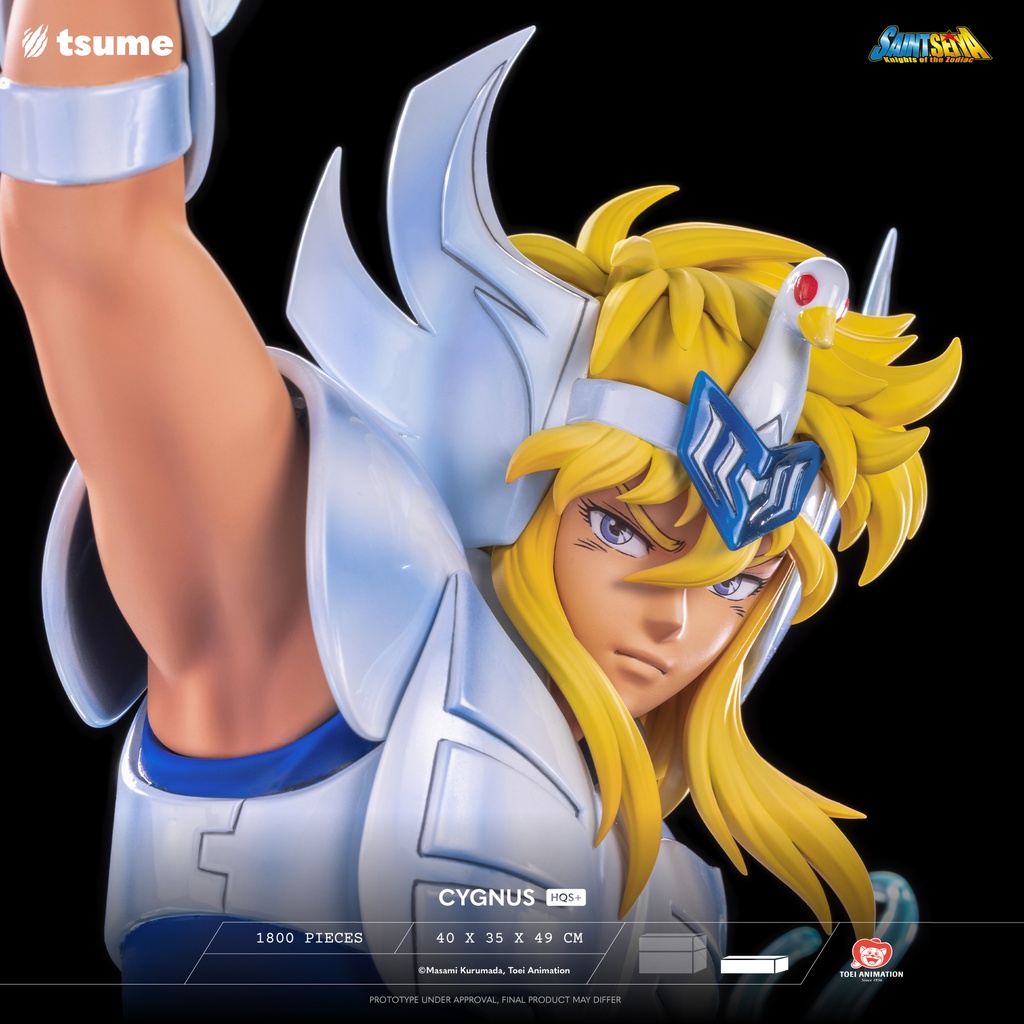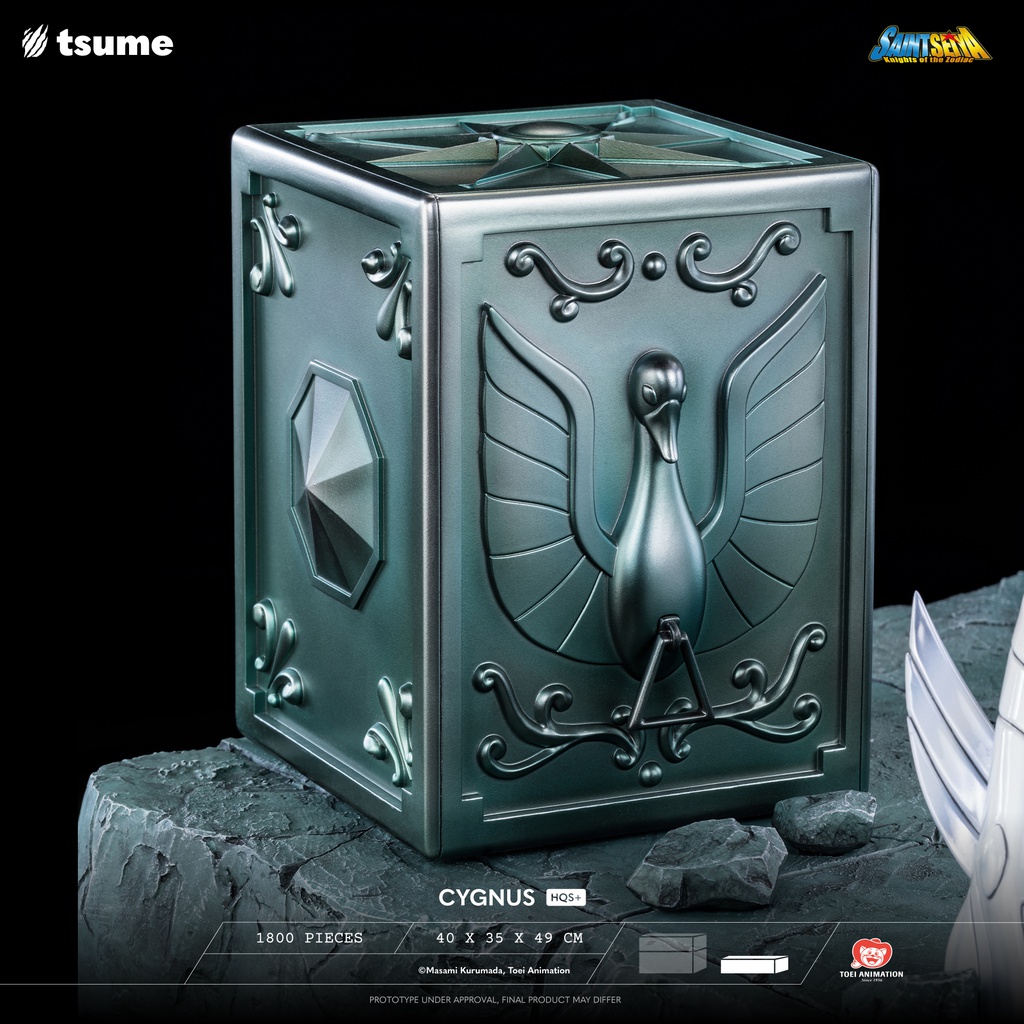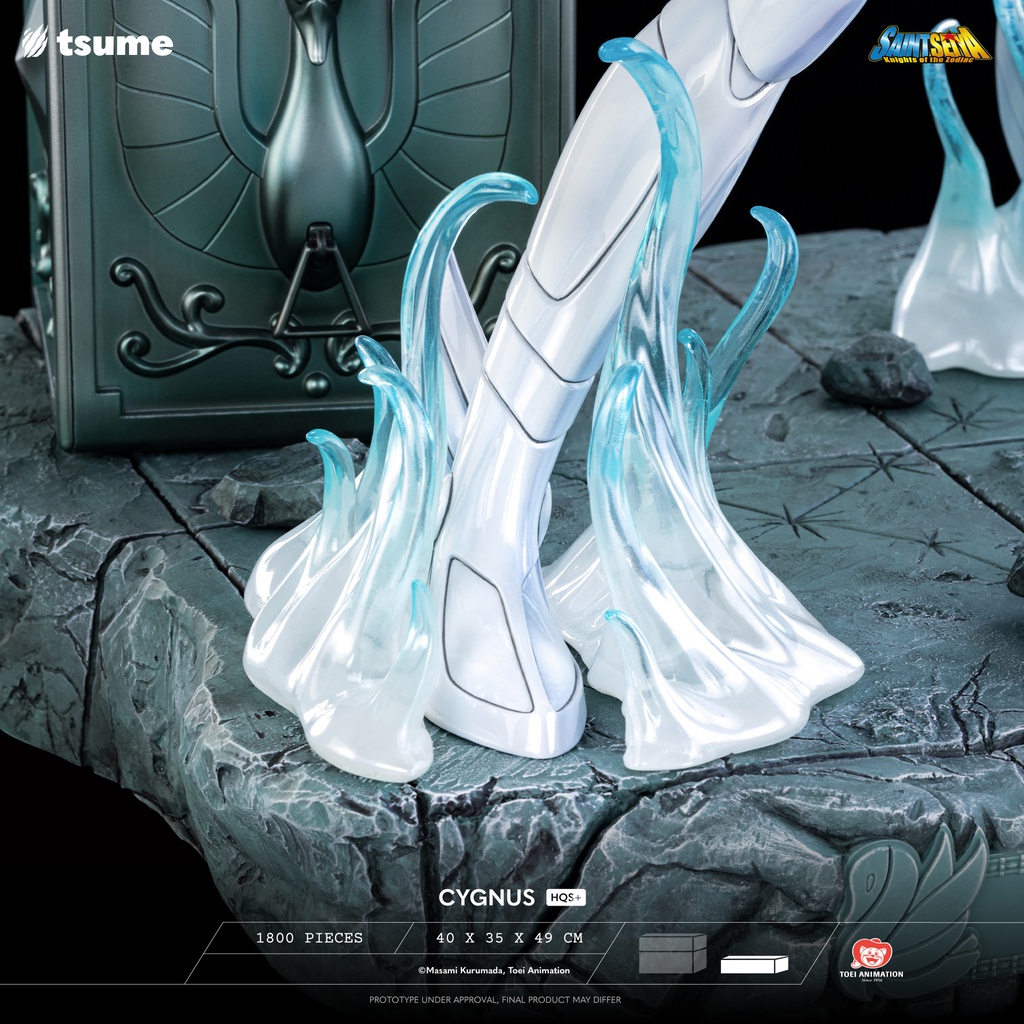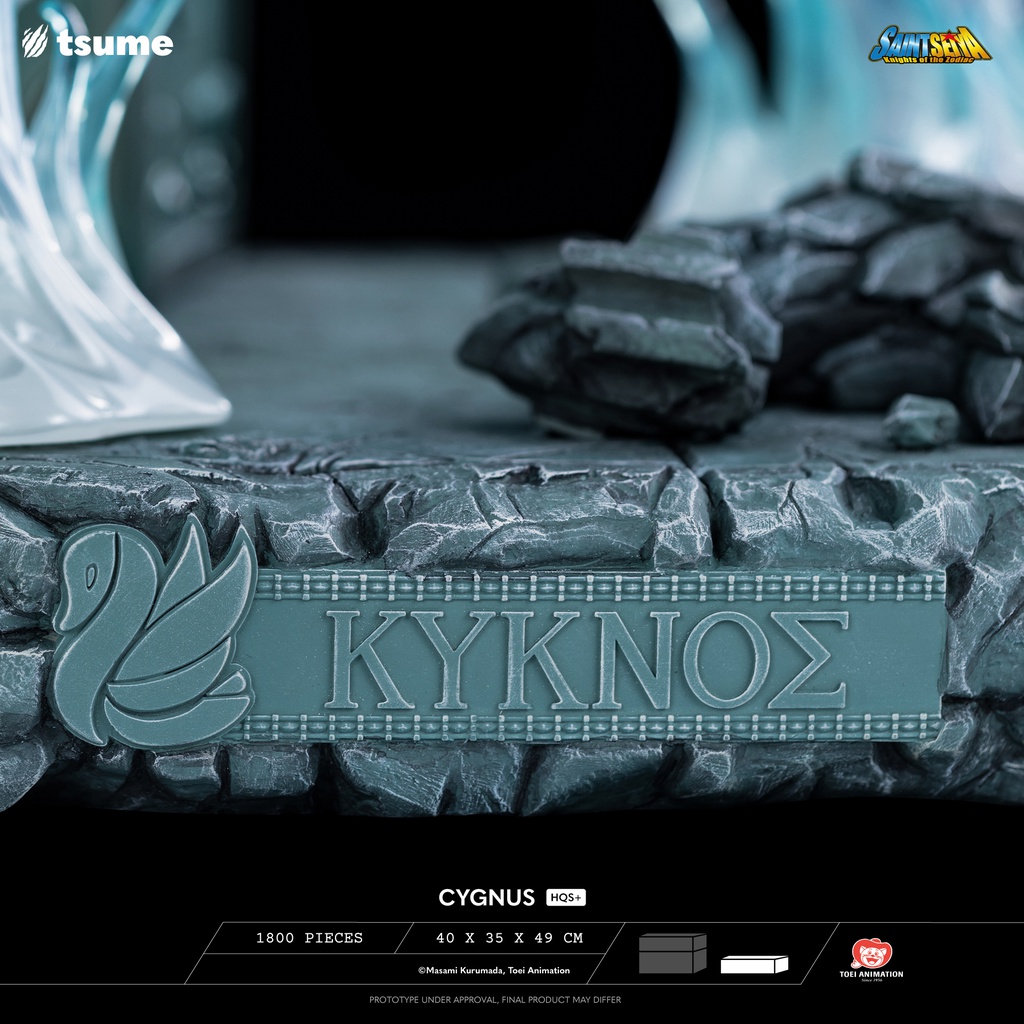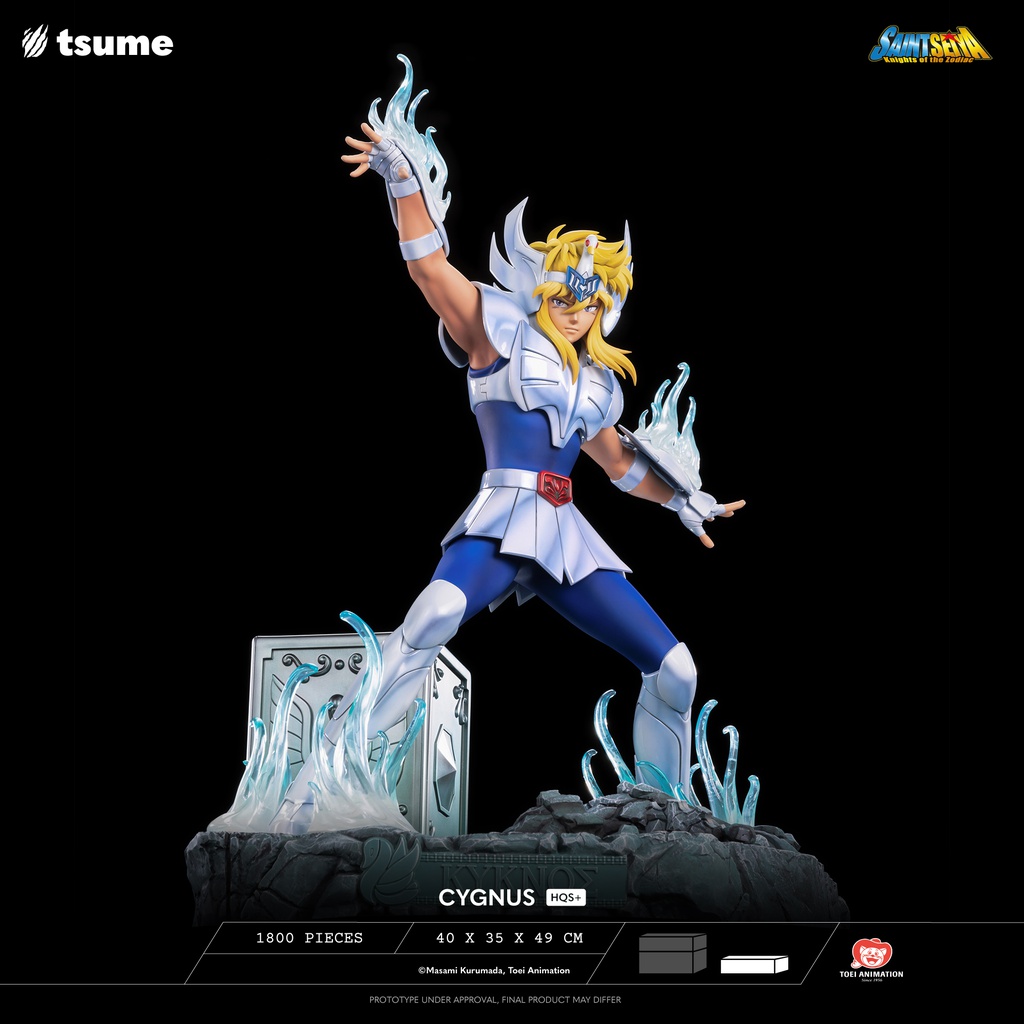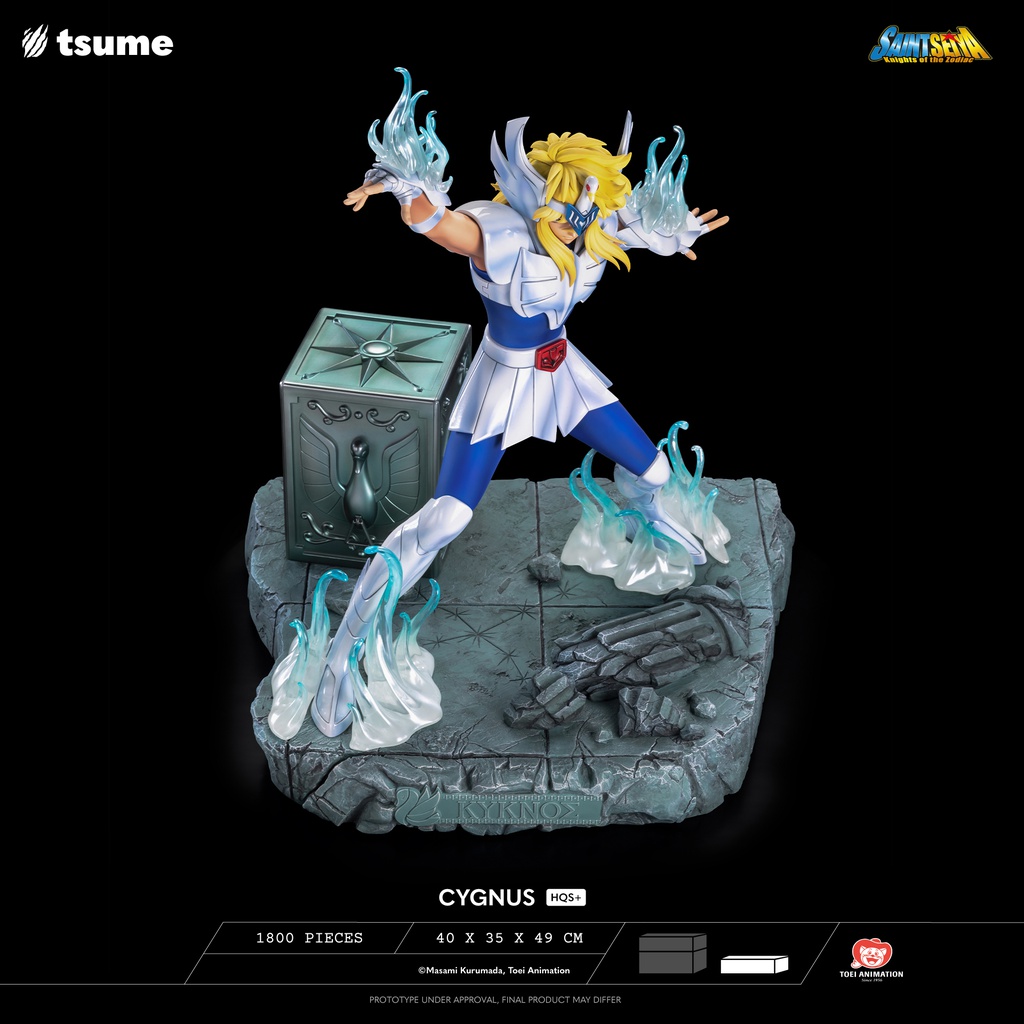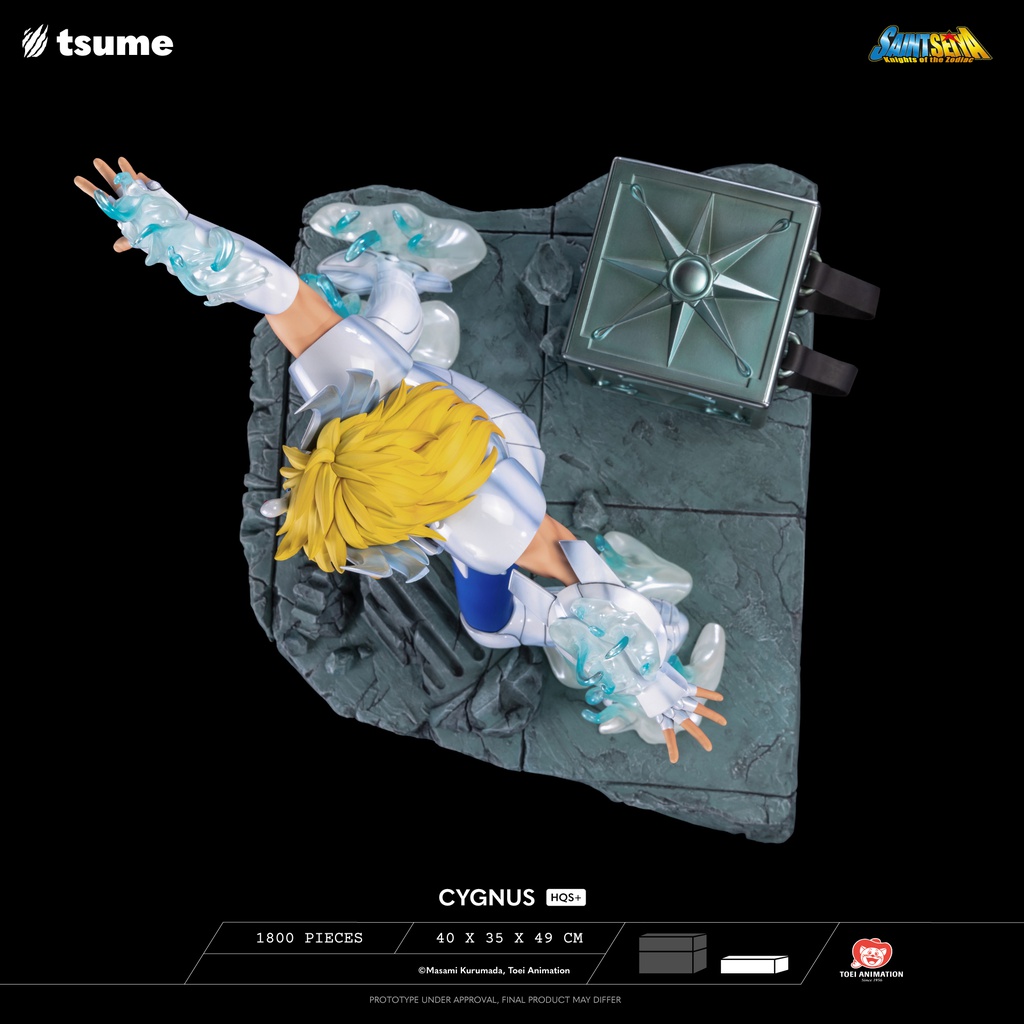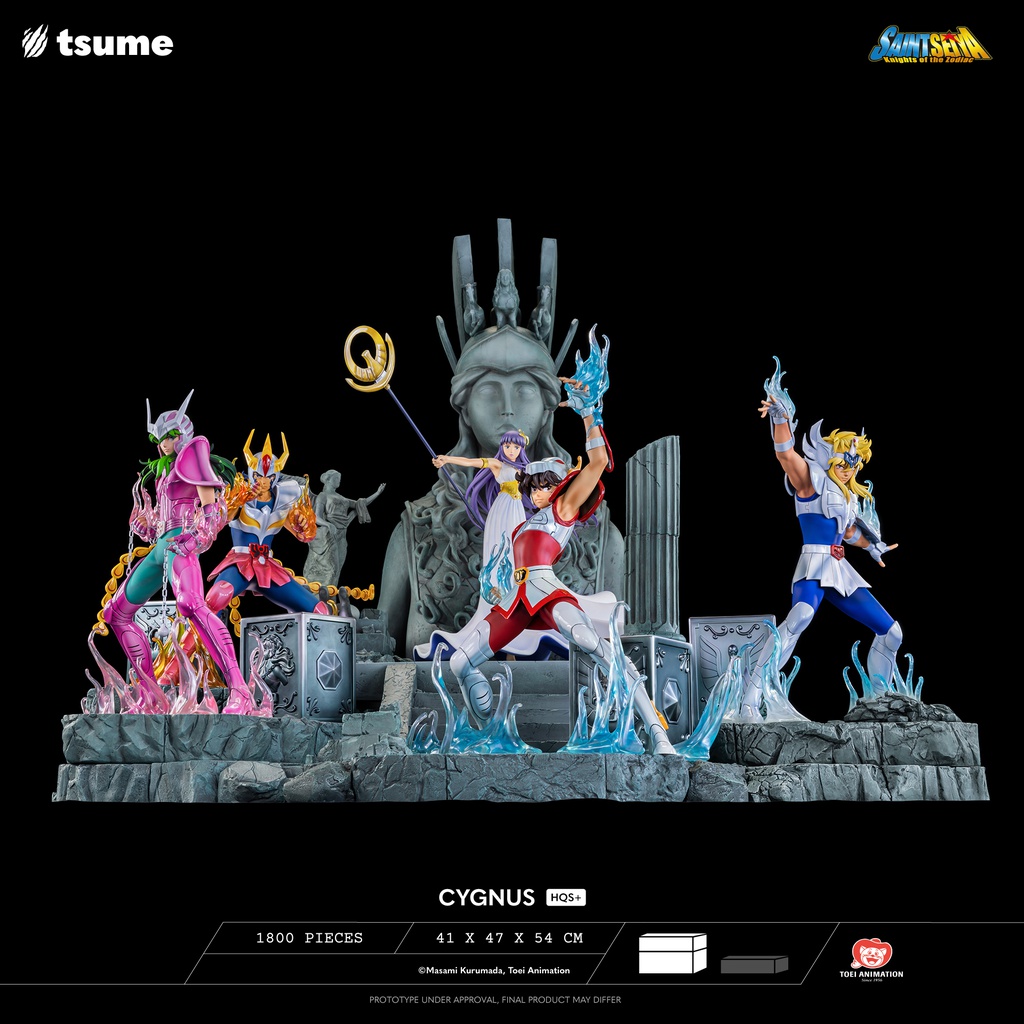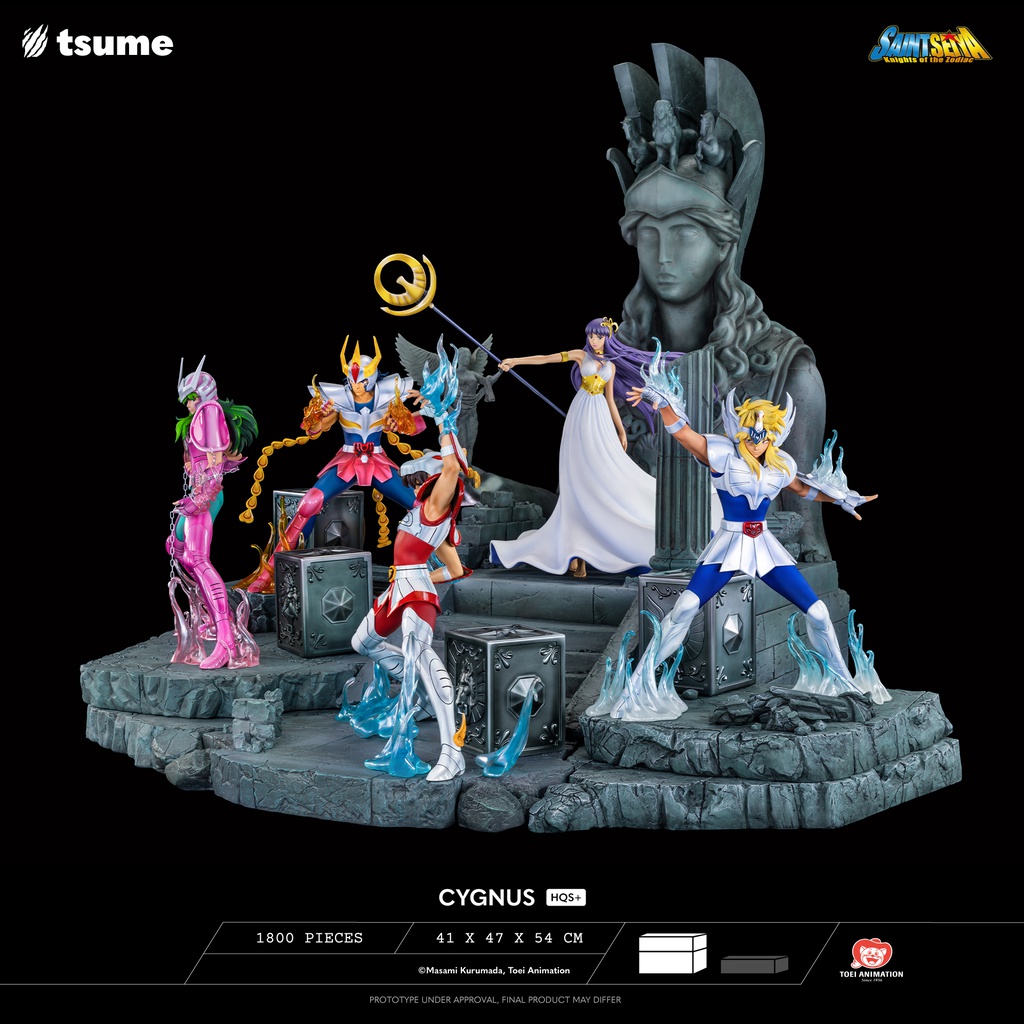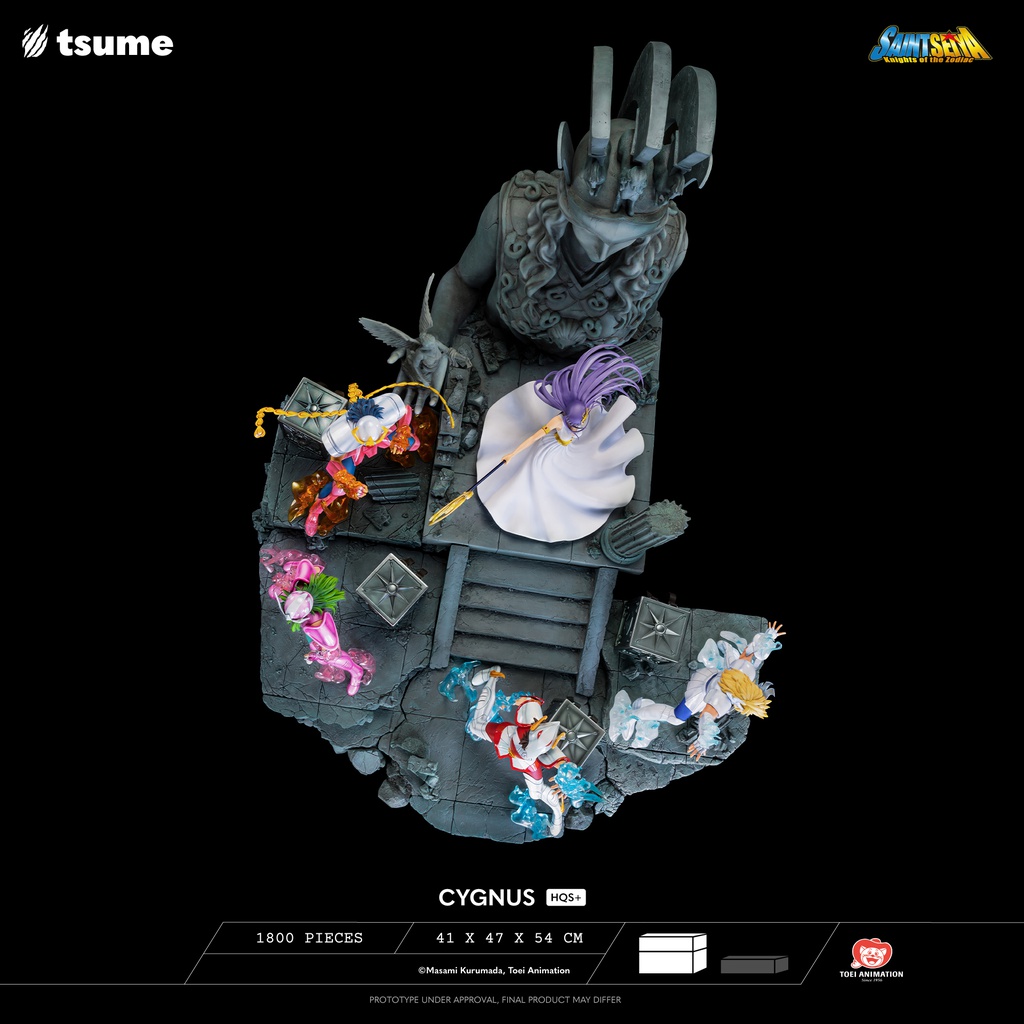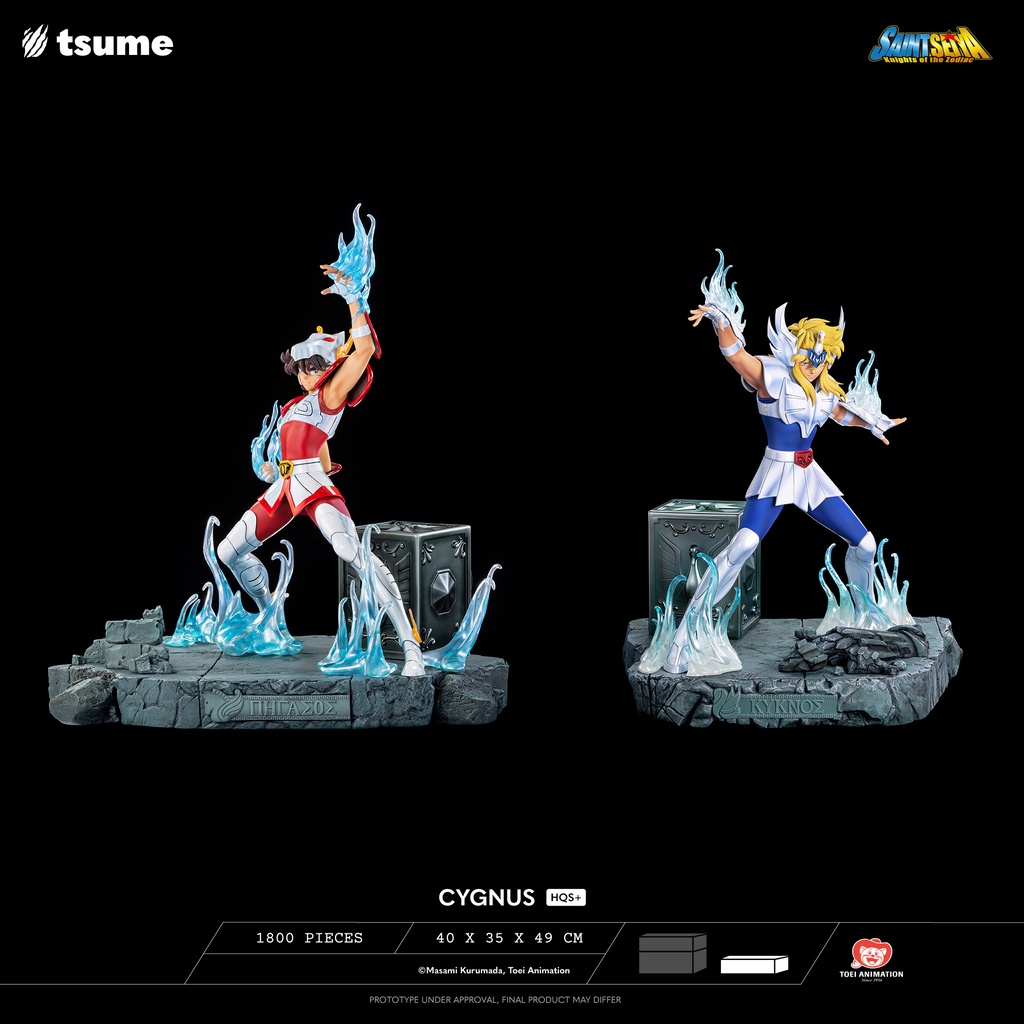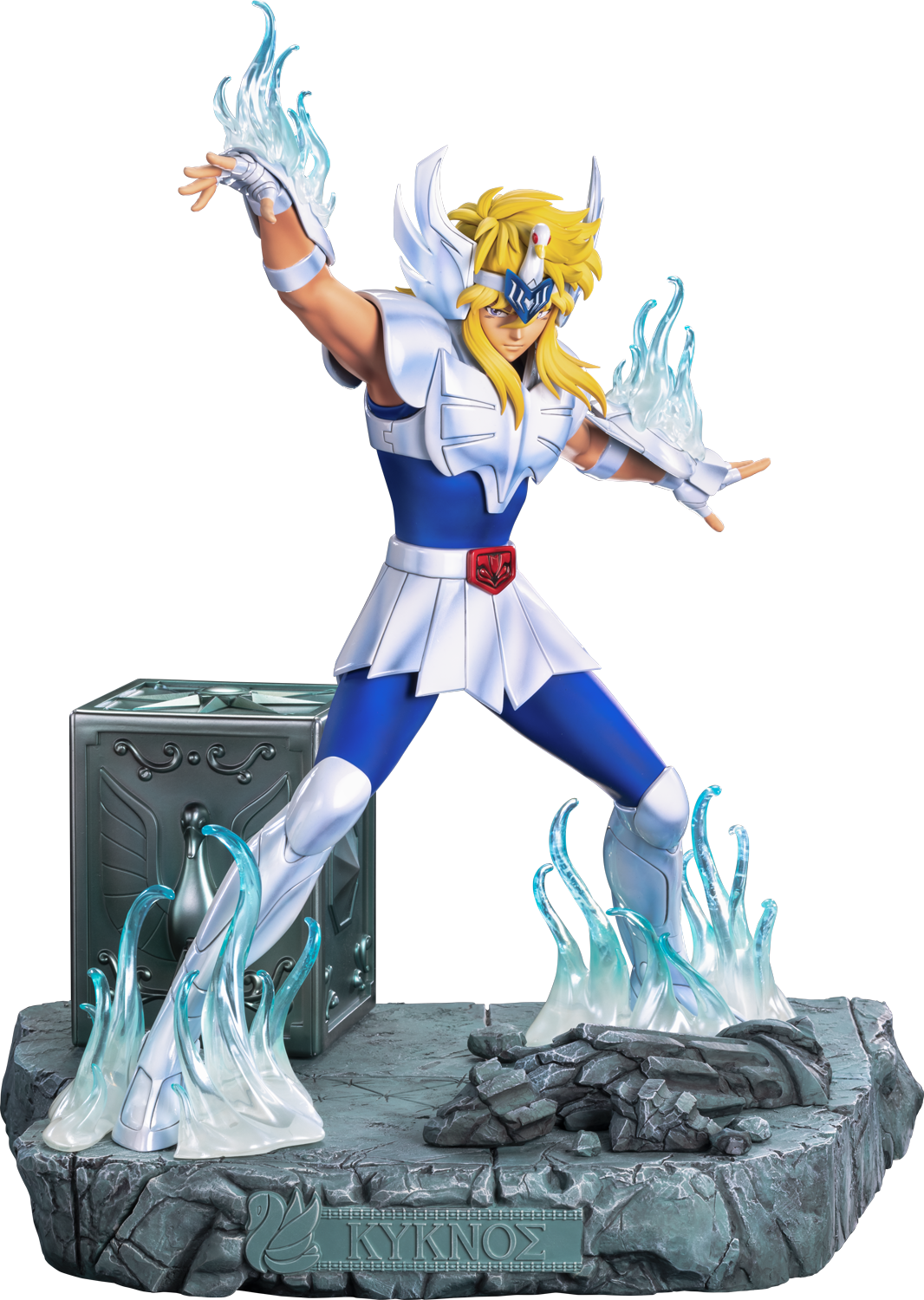 LIMITED EDITION 1800 PIECES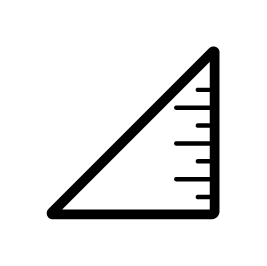 W: 40 CM D: 35 CM H: 49 CM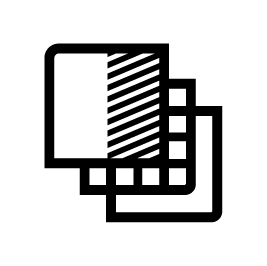 RESIN PVC METAL MAGNETS

QUARTER 4 2024 > Q3 2025

1800 PIECES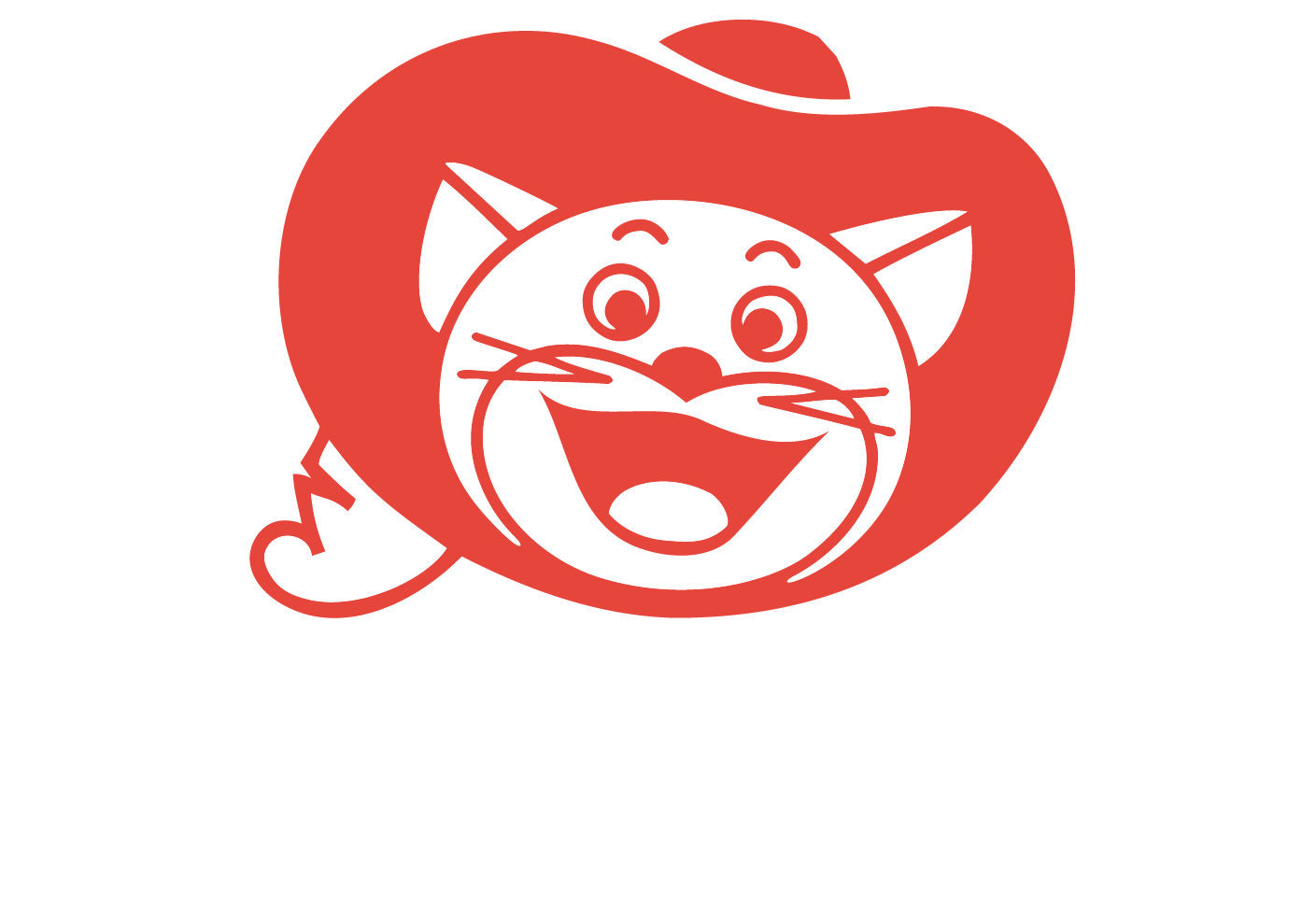 LIMITED EDITION 1800 PIECES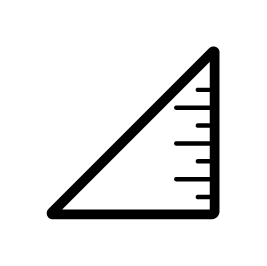 W: 40 CM D: 35 CM H: 49 CM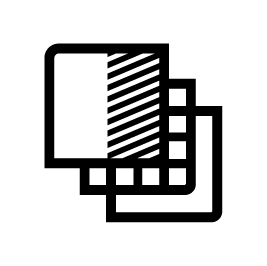 RESIN PVC METAL MAGNETS

QUARTER 4 2024 > Q3 2025

1800 PIECES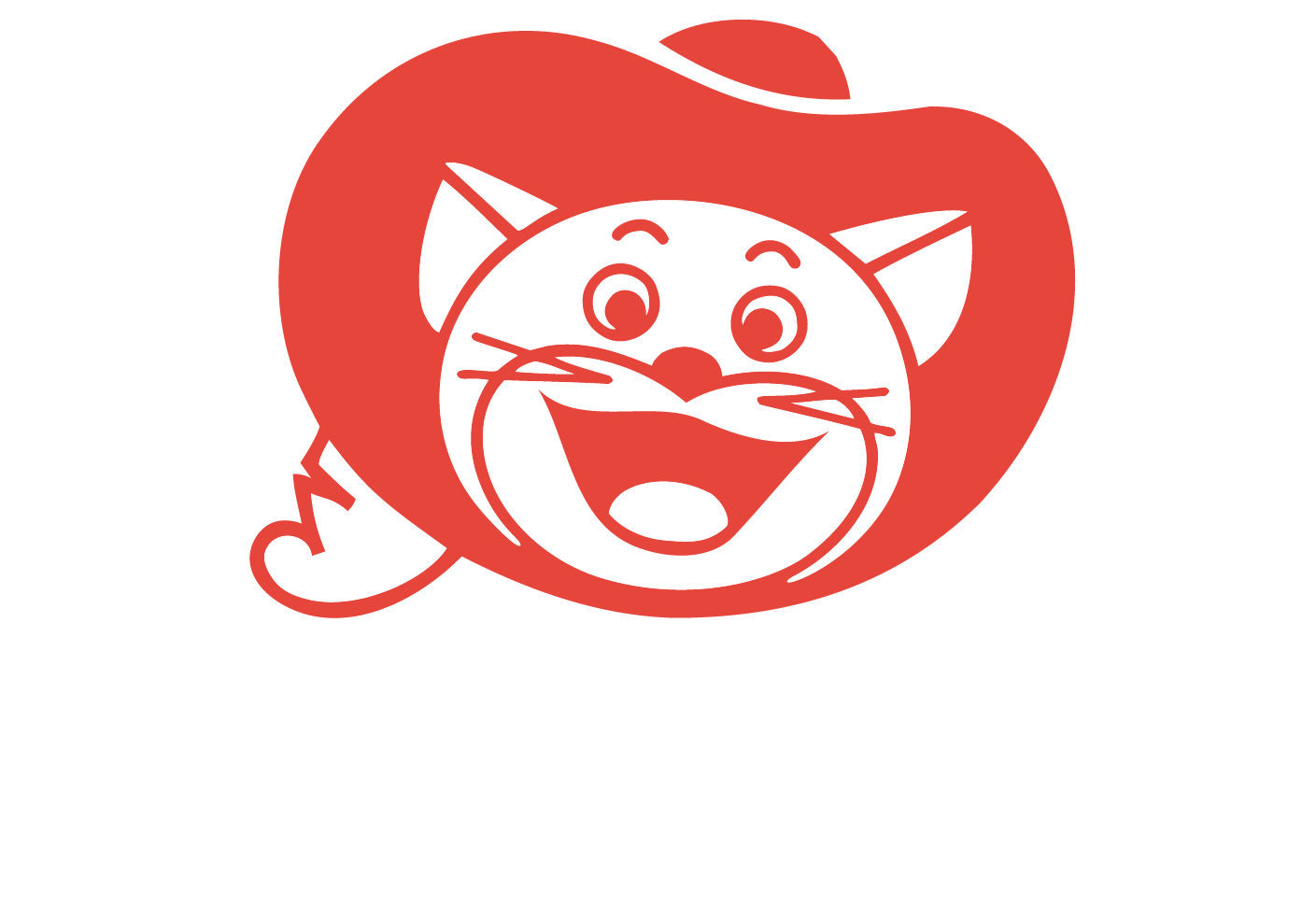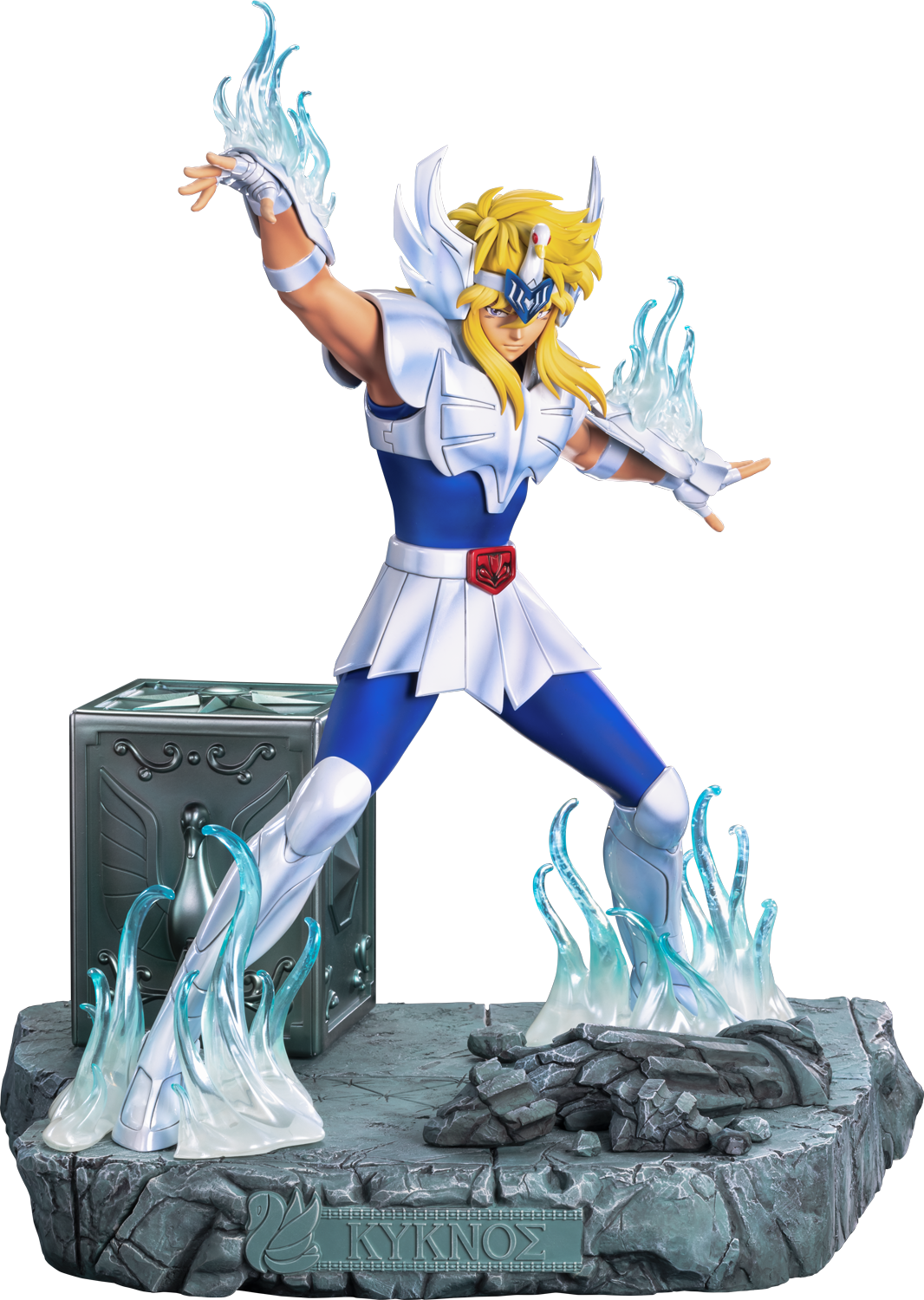 - Glacial -
The painting job on the V1 Armor perfectly captures the cold and icy nature of the Cygnus Knight, whose Cosmos and techniques are closely linked to this element.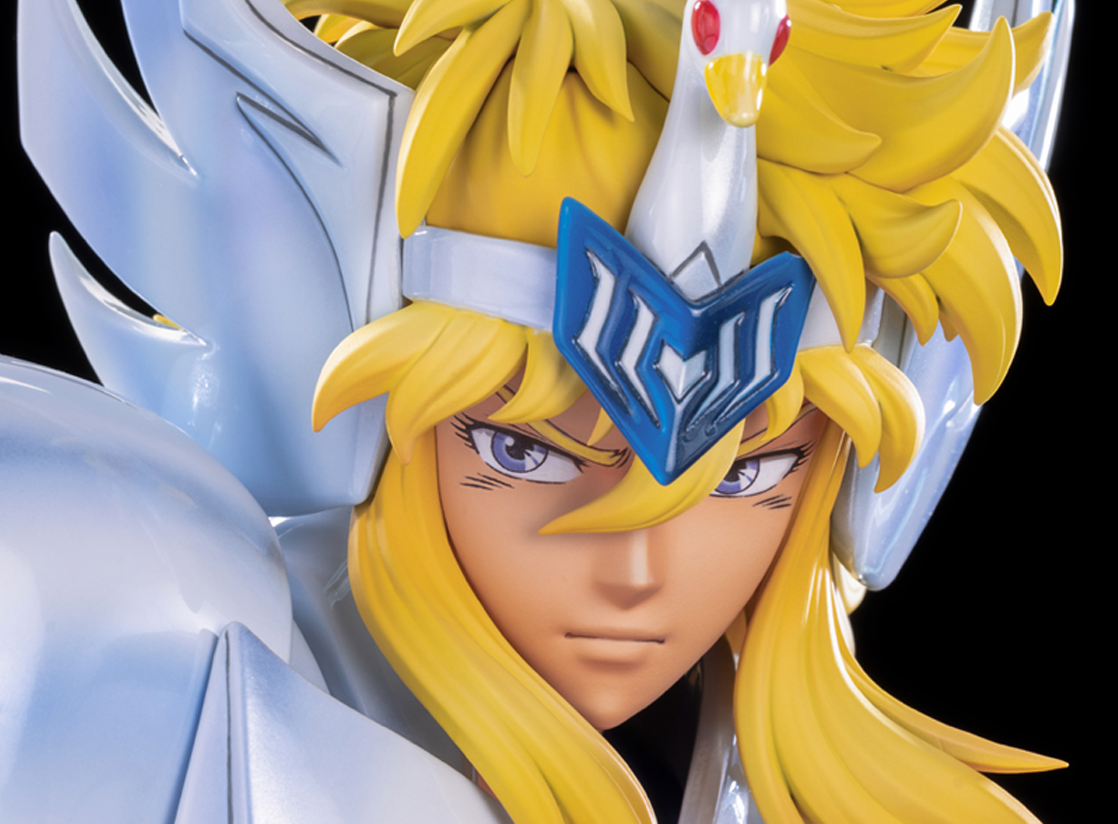 - Serenity -
With a calm and thoughtful nature, Hyoga often acts with composure. This serenity allows him to keep control of his emotions, characterized by his impassive face.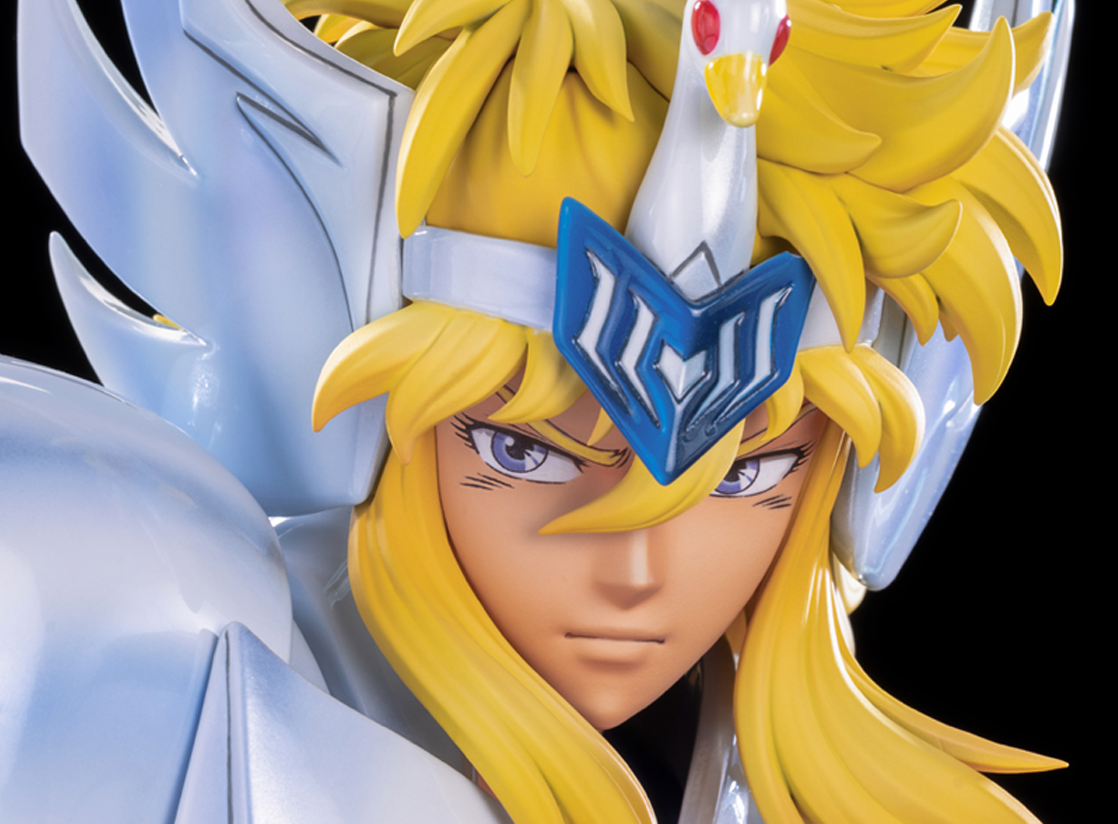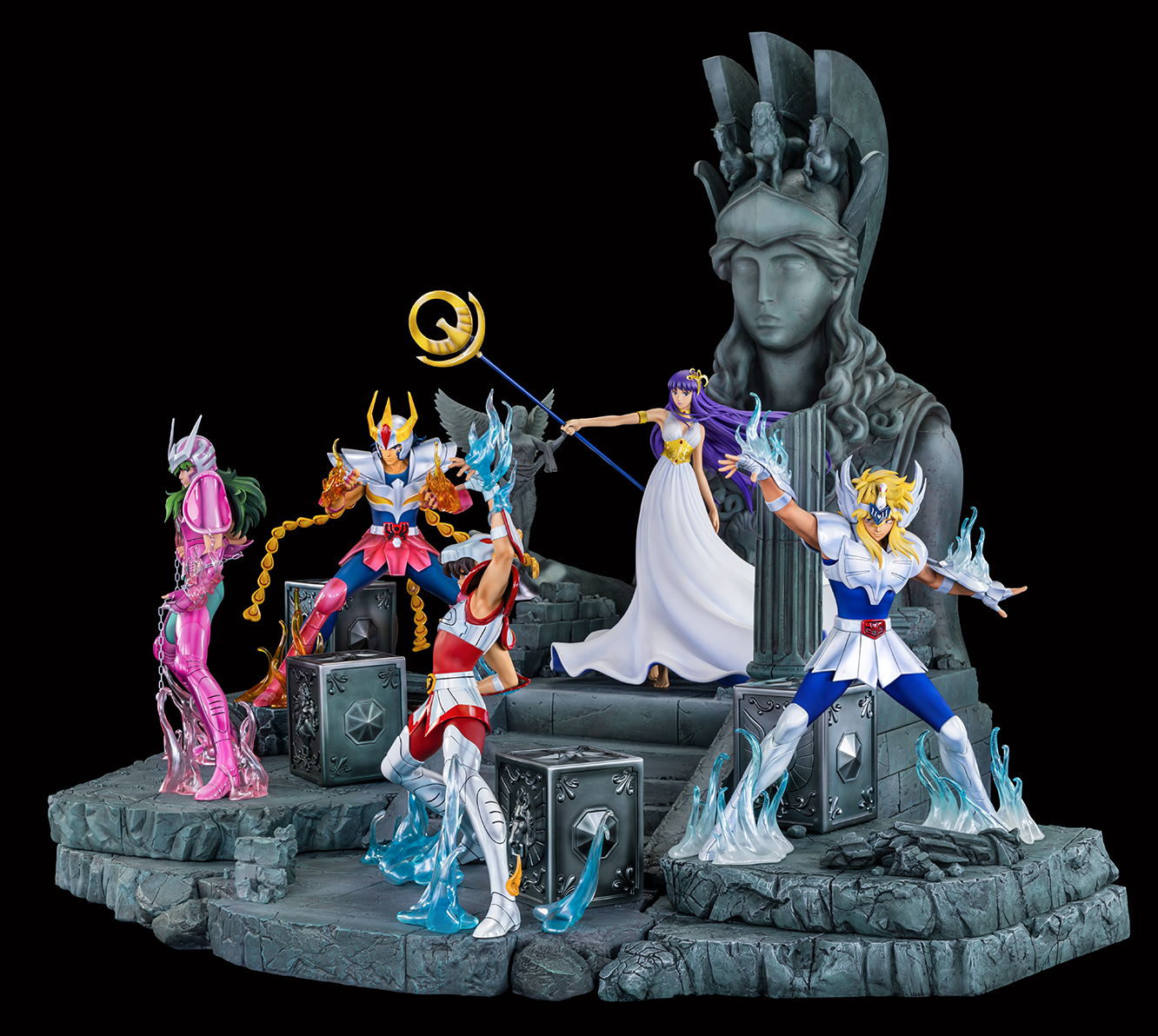 - Devotion -
Loyal and devoted to the cause of justice, Hyoga is willing to do whatever it takes to protect Athena and his friends.
He fits perfectly in the Saint Seiya Diorama. Dimensions avec base supplémentaire
W: 41 CM D: 47 CM H: 54 CM Dimensions standard
W: 40 CM x D: 35 CM x H: 49 CM

Artistic Direction / Concept art / Paint : Tsume Team + Lautaro Cataldo (3D)
Additional Information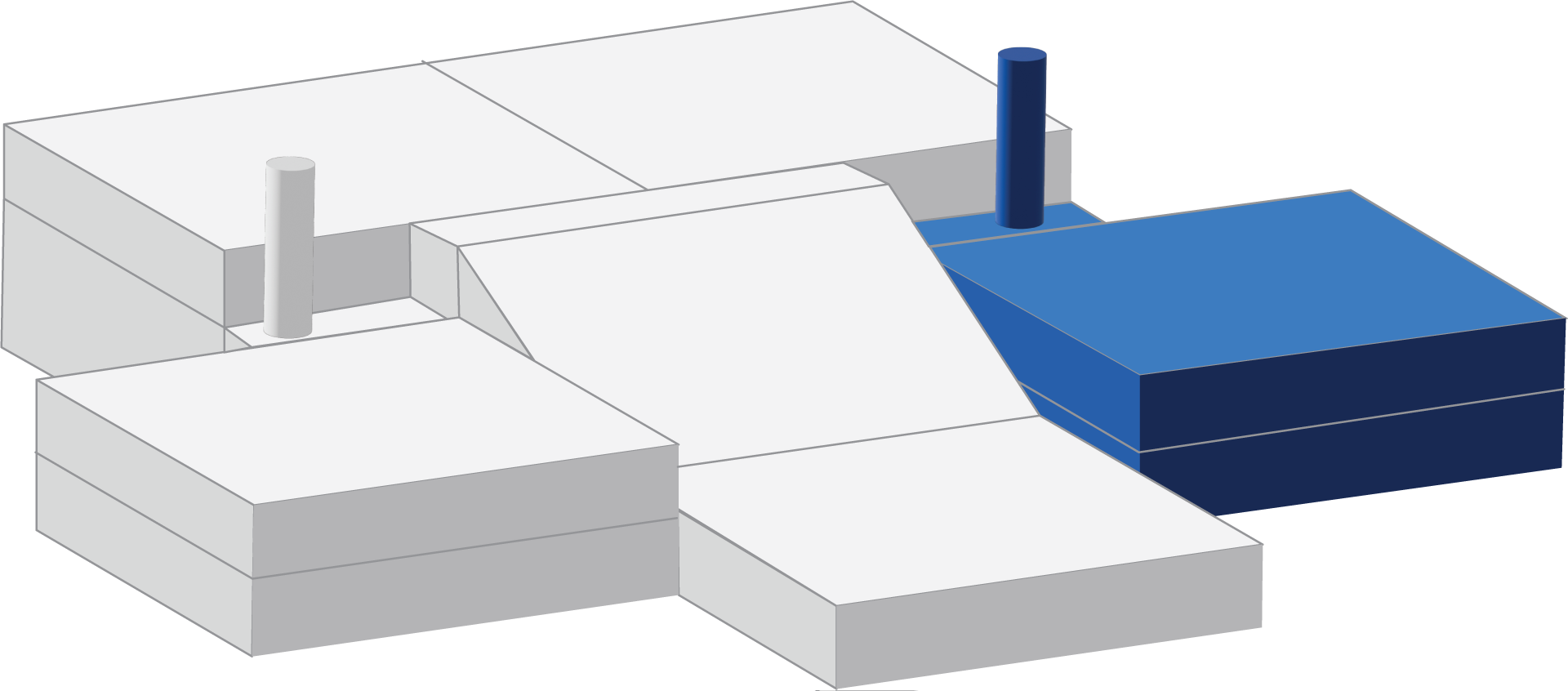 - Diorama -
This statue can be exhibited alone or in a diorama
with his companions the Bronze Knights.
Find all this information on our blog
LEARN MORE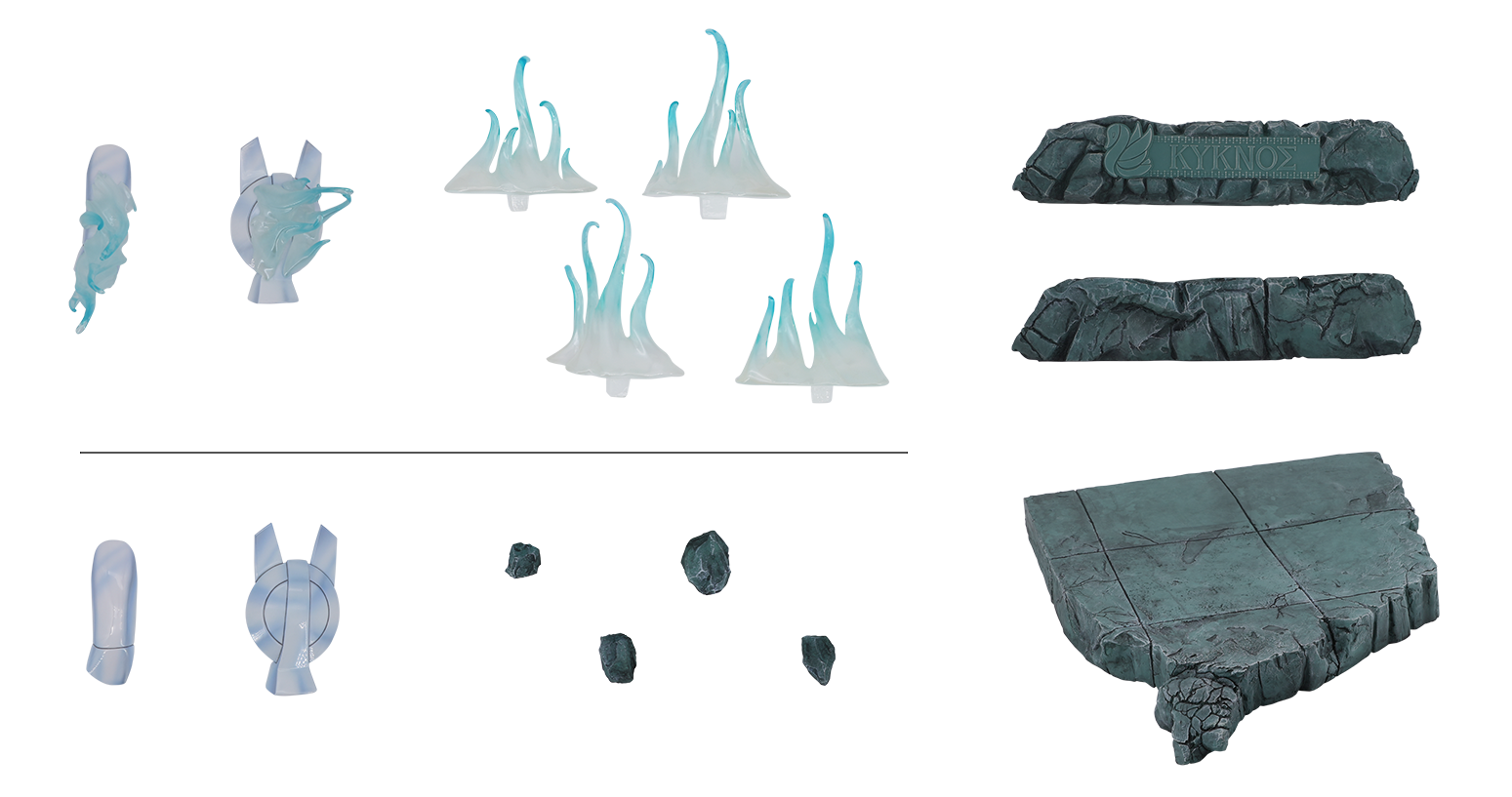 - Additional effects -
Interchangeable arms/effects (with and without Cosmos)
Interchangeable front face of the base
Additional base for diorama display