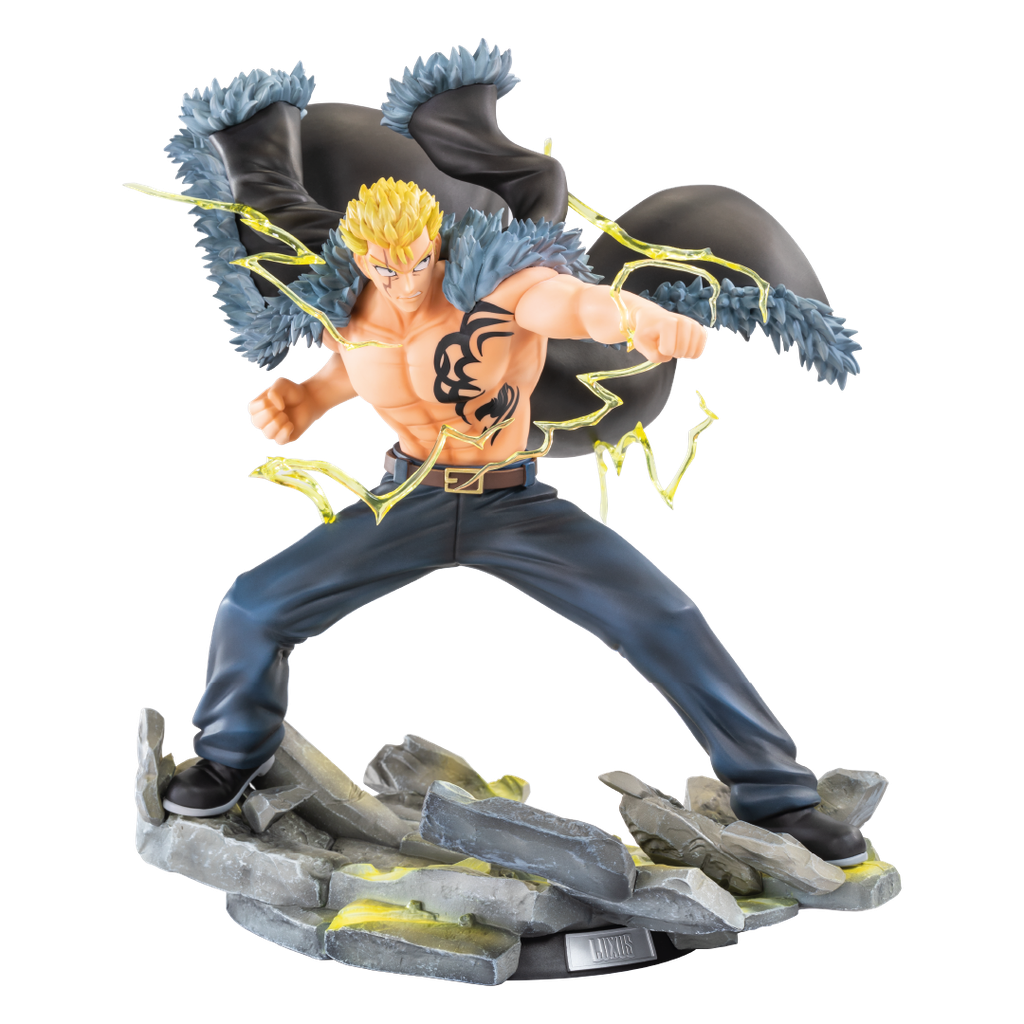 LAXUS DREYAR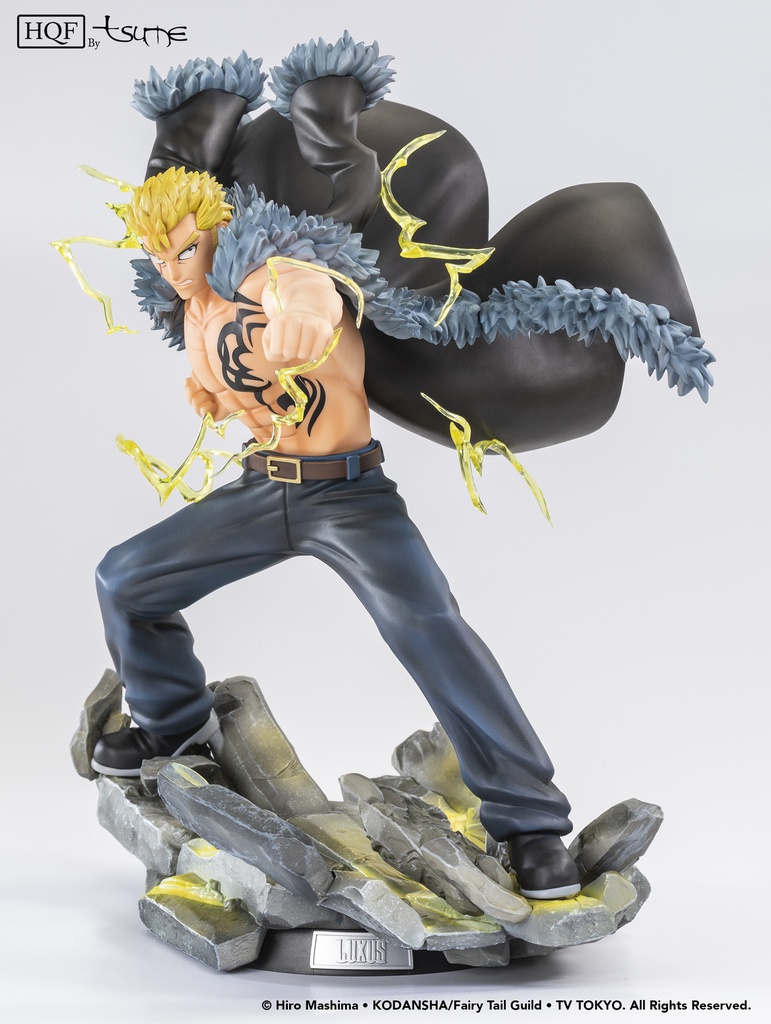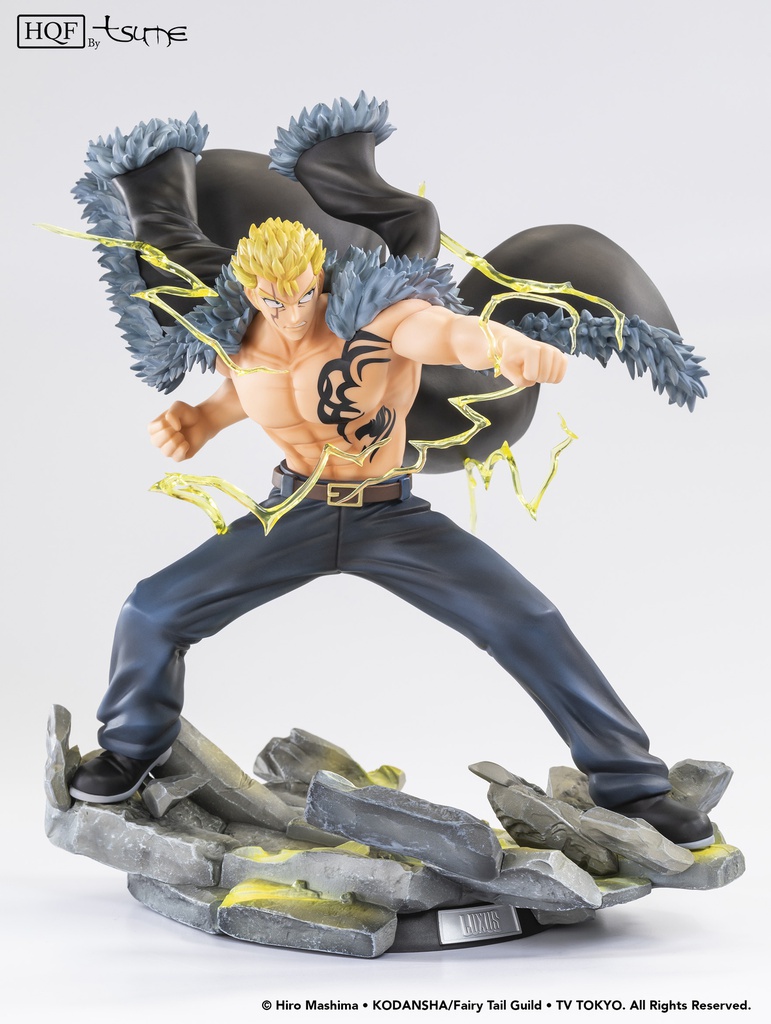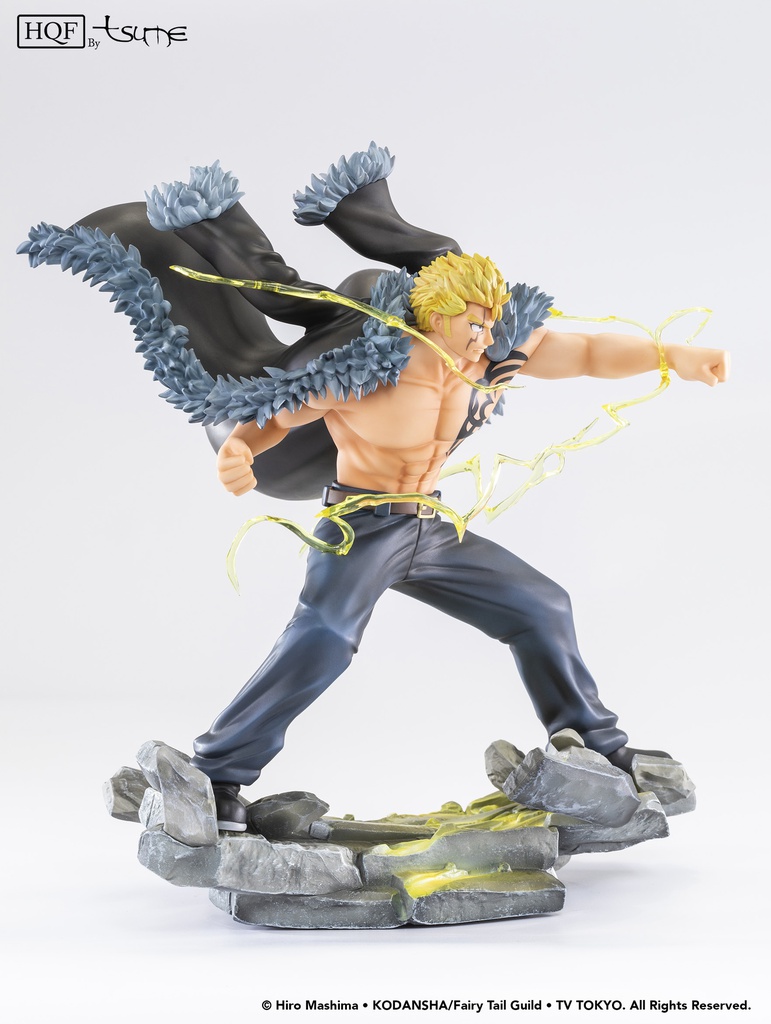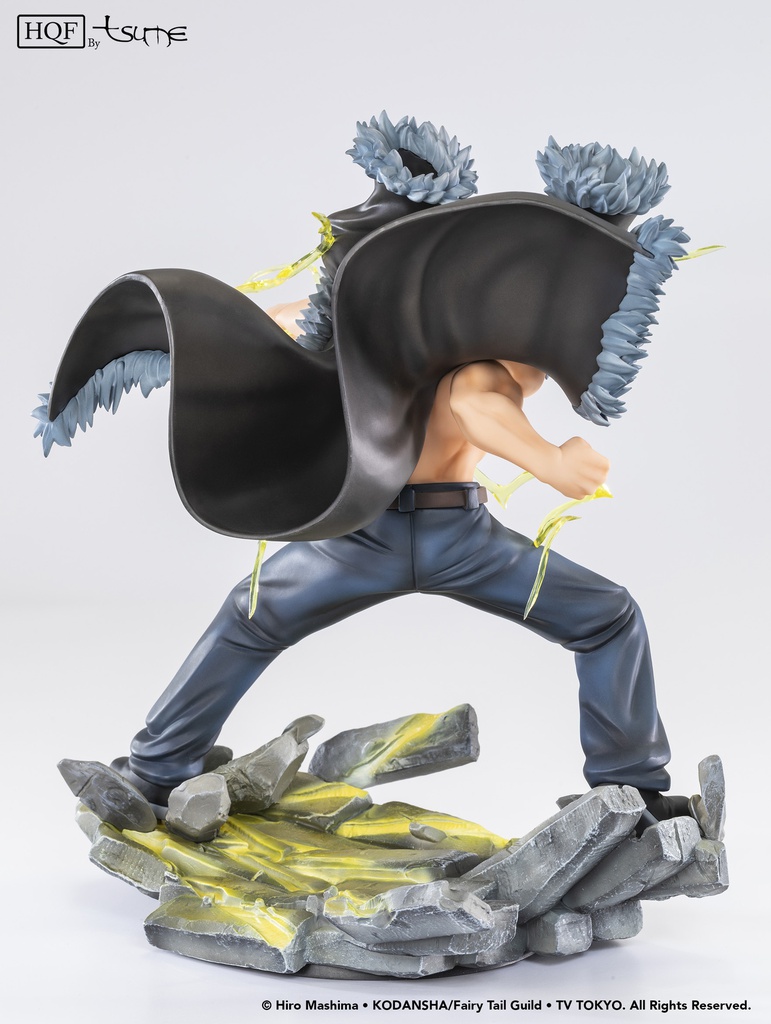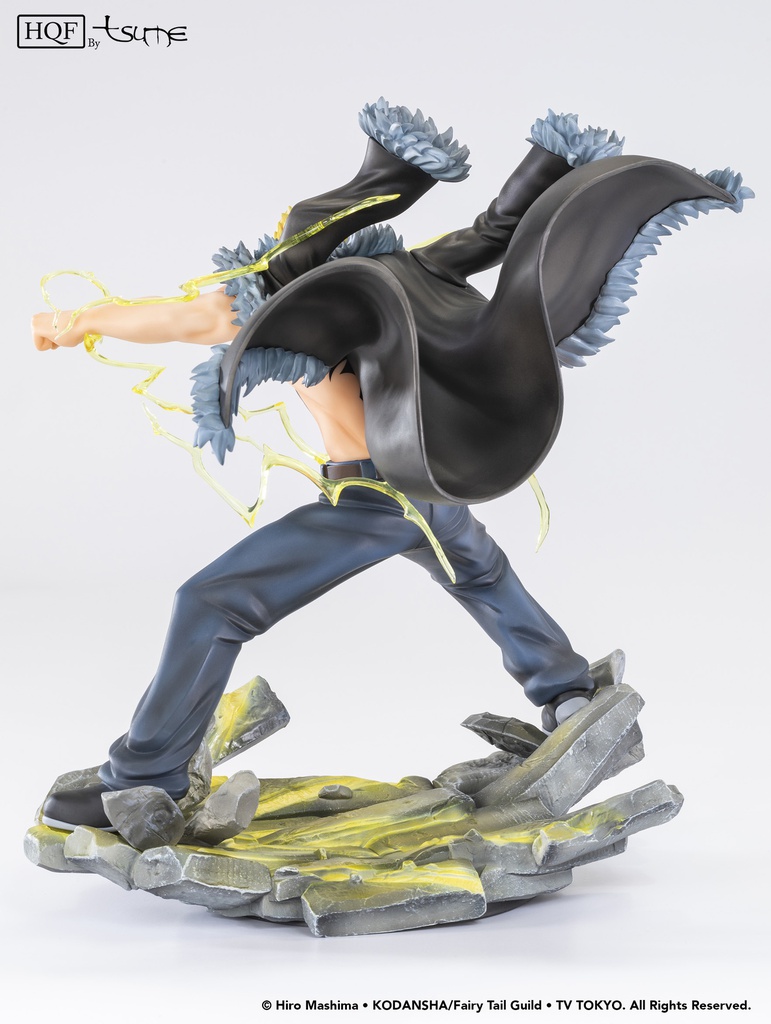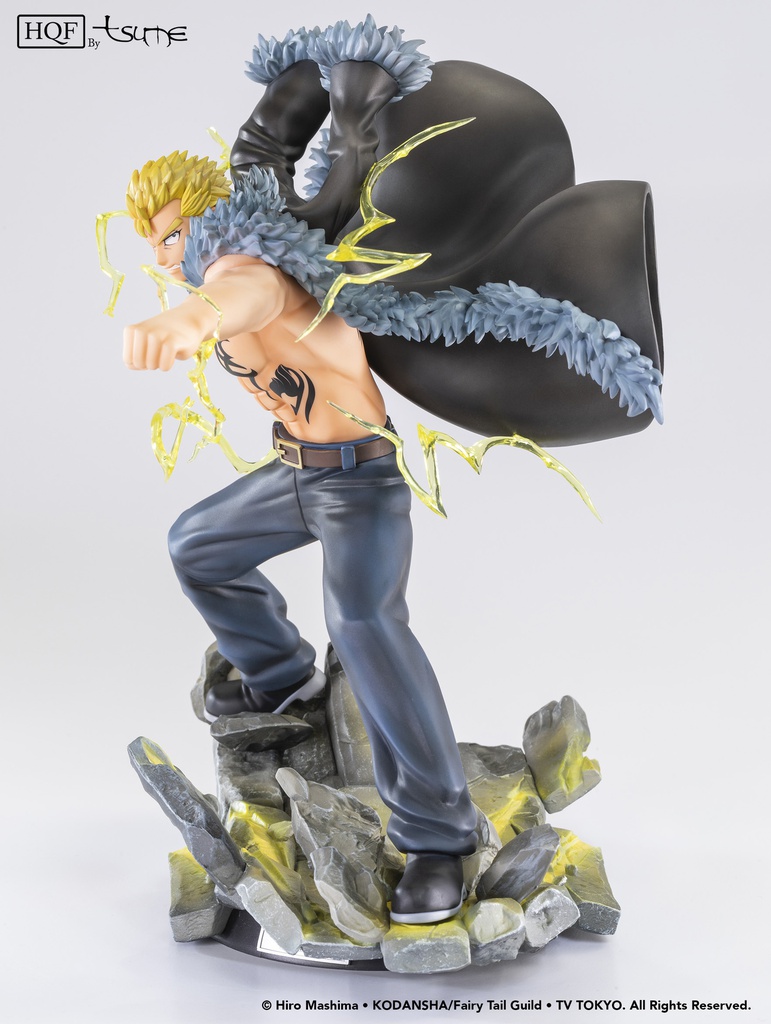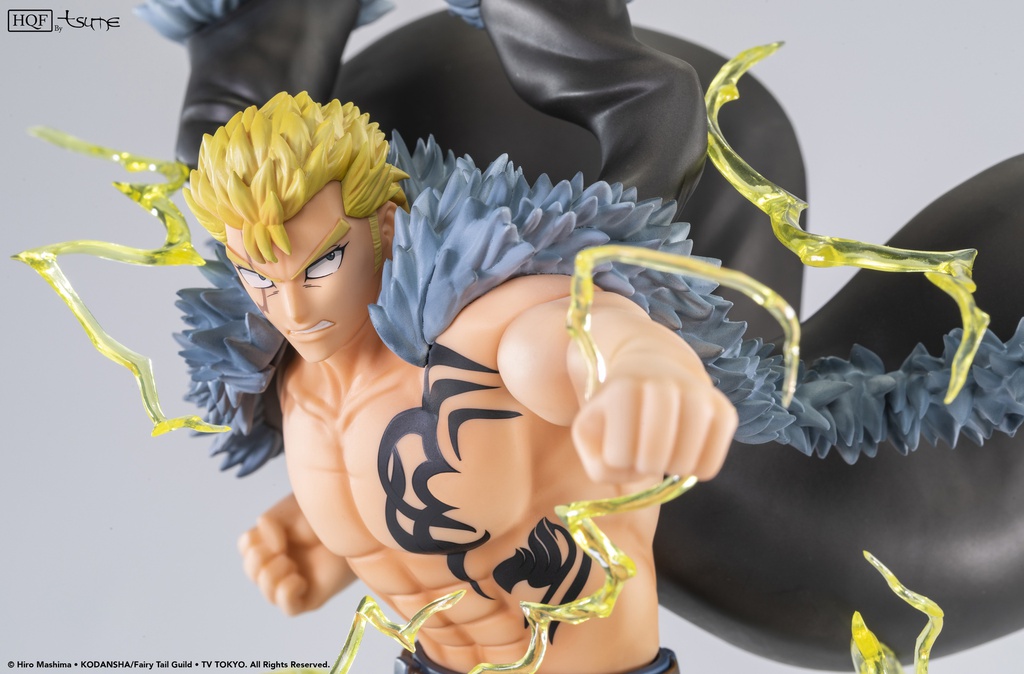 CARACTÉRISTIQUES
Artistic direction / 2D Concept:
Tsume Team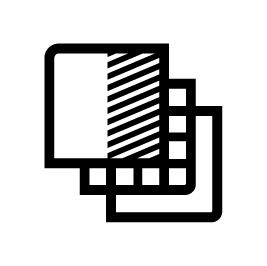 PVC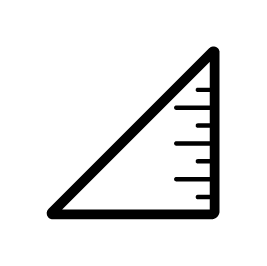 H: 27.9 cm; W: 22.2 cm; D: 25.3 cm

"Either you keep on fighting and you die, or you give up and you die! – You may be surpised, but humans still have the strength to get up!" Laxus to Tempesta
This HQF By Tsume figurine from Laxus Dreyar, an S-Class mage among the 5 most powerful in the Fairy Tail Guild, depicts him in the midst of his fight against Tempesta the Immortal, a demon from the Dark Guild Tartaros.
Despite his condition, Luxus attacks the demon at full power in order to destroy him, but above all, to save and avenge his friends! Accentuated by its lightning-shaped scar, the wild look as well as the threatening expression that can see on the dragon slayer's face perfectly reflect his intention to destroy his opponent of the Nine Demon Gates.
Dressed in dark blue pants with a brown belt, Laxus wears his famous black jacket with a gray fur collar which he lets, as usual, rest freely on his shoulders. In this way, we can easily see the black emblem of Fairy Tail engraved in his skin, overhung by the large tattoo on the top of his chest.
We notice that his jacket is violently thrown back under the power effect of the attack intended to reduce to dust his demonic adversary. After trying several combat strategies, we see him here concentrating all his strength in order to use his secret technique: the Roaring Thunder! We can thus see the lightning emanating from his fist and entire body, the golden light reflecting on the many rocky debris that covered the ground following the retaliation of Tempesta. If that attack will not be able to annihilate it, his last attempt will put an end to this fight!
It is hard to imagine that this same conceited mage, obsessed with power, boastful and sometimes even cruel, is today ready to sacrifice himself out of love for his guild: his only and true family! Fried said: if Laxus inherited the great powers of his grandfather Makarof, he especially and above all inherited his big heart!
Trivia 
As a child, Laxus had a weak constitution, which is why his father Iwan decided to implant in him a Dragon's Lacrima making him a Second Generation Dragon Slayer, hence the fact that some people say he is a fake one.
© Hiro Mashima • KODANSHA/Fairy Tail Guild • TV TOKYO. All Rights Reserved.